We Interview NAYVA: Paving The Way For The Next Generation Of Vloggers 
Meet the new leading ladies of Kyra Tv.
The creators behind the success of PAQ Official and Bad Canteen, KYRA TV, have launched their latest project in a brand-new series called NAYVA.
Following hosts Faith, 17, Esme,17, Jasmine, 19 and Angel, 19, NAYVA is set to introduce a new generation of fashion vloggers as they explore different elements of the fashion and beauty world. Unlike other fashion and beauty vlogs, NAYVA is built around having fun and experimentation with different styles and trends.
Hailing all the way from Los Angeles and London, the different personalities that make up NAYVA introduce a laid back kinda cool to the vlogger sphere with their first episode mimicking trends and celebrity styles from the 2000s.


We caught up with NAYVA to talk about their goals, individual styles and why the vlogging world needs more diversity.
So, first of all how did you guys meet?
Faith: I've known Angel for a while, we know each other from living in Los Angeles. We both met Esme through Kyra (TV) in LA, then the three of us moved to London where we met Jasmine. Feels like we've all known each other our entire lives now!

What is the concept behind NAYVA and why did you choose to set it up?

Angel: NAYVA is an all-girls show about beauty and fashion. No one has made a show like this before; we want NAYVA to be a positive movement for other girls like us, where they're inspired to be creative and express themselves.

Jasmine: Yeah, we don't talk about beauty and fashion in a conventional way and we're not experts either. We're all experimenting and having fun while trying stuff out in every new episode.

Esme: We want to provide an opportunity for diverse young girls to have a voice in an industry that is usually pretty exclusive and one-dimensional.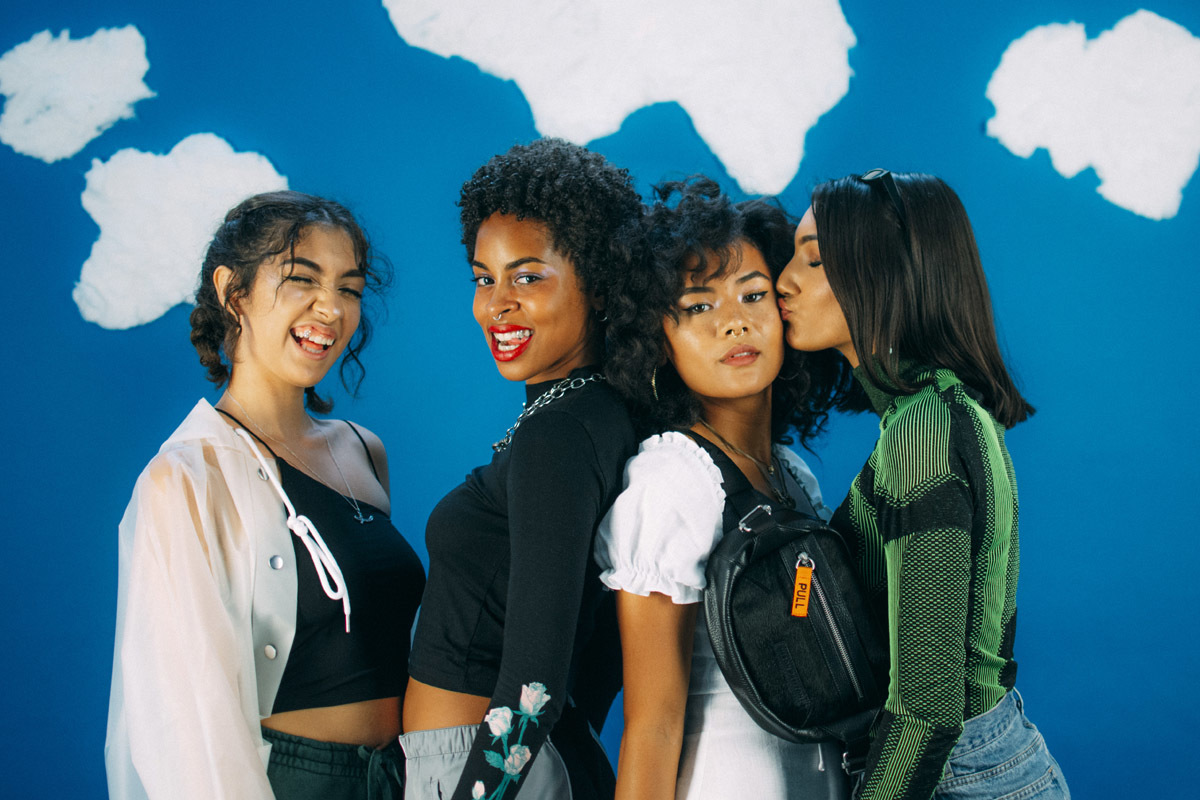 How would you describe your individual styles: do you all have the same taste in fashion or do you bring individual elements to NAYVA?

Faith: We're all very different and bring our individual elements to the show. We all learn from each other too.

Jasmine: Like maybe we wouldn't wear what one of the others were wearing, but we appreciate each other's' different styles and individuality.

Angel: Faith dresses like an edgy tomboy, Esme is like a glam skater girl, Jasmine is a 90s inspired British Bratz girl and my style is super girly, like a Harajuku doll!

What makes NAYVA stand out compared to other fashion channels/ bloggers?

Angel: We do different beauty and fashion challenges every week. Every episode is a crazy journey into DIY, trying new things and self-exploration. There's nothing like it out there!

Faith: The challenges we do in each episode are our way of exploring new things and pushing ourselves, but ultimately it's all about being yourself and trying to show other girls that it's okay to be yourself too!

What are your goals for NAYVA over the next 5 years?

Angel: To be the biggest beauty & fashion show in the world!

Faith: I'd love to hold talks and festivals and meet other young women from around the world.

Jasmine: And make our own fashion and beauty products!

Angel: I think most importantly, we want to change people's lives and help girls be comfortable and confident in themselves.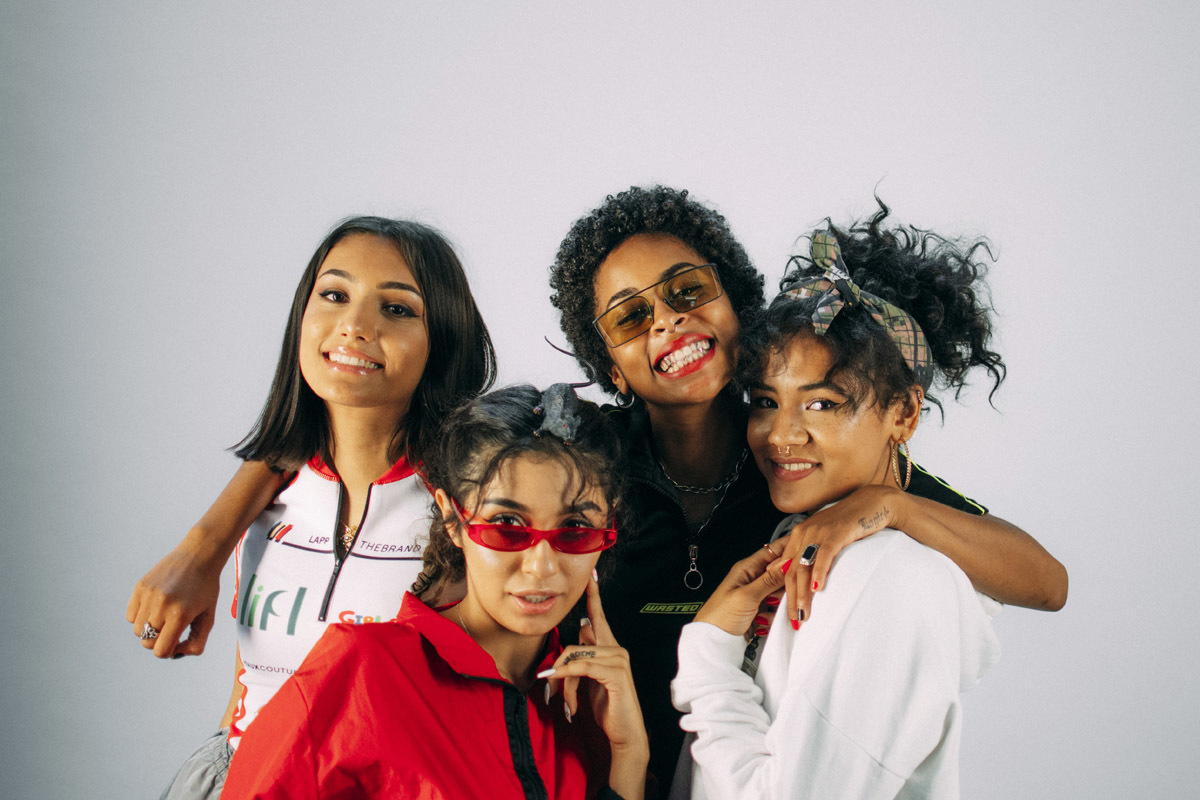 What advice would you give to young creatives in the industry trying to start a new project?

Faith: Never give up - don't even think about failure as an option!

Jasmine: Just do it! You can always procrastinate but go and do it now!

Esme: Exactly, I stand by this so much. That's what led me here! I started a YouTube channel on my own - it was scary, but that's what led me to NAYVA.

Jasmine: Yeah, it's so easy to let your fears stop you from living your dreams. As soon as I let go of my fears, I was able to find my real passion and that's what led me to NAYVA too.

What would you like to bring to the fashion/ creative industry?

All: Realness!
Angel: We want to show that you can be yourself and still be fly!

You can watch the first episode below:
Next up, We Sit Down With Model And DJ Louisa