We Sit Down With Model And DJ Louisa
Living best of both worlds.
Our girl Louisa is the kind of person who can handle two of the toughest industries: modeling and music. She might have just started her DJing career last year, but she instantly discovered her own style, and has full confidence in it. Here is Louisa von Coburg telling us all about it.
Last time we talked to you you were just starting your career as a DJ. What has changed since then? Fill us in.
Exactly. I worked really hard to come to a point where I am completely confident with my work as a DJ. I now know my style, I know what music I like to play to keep my crowd funky. This is probably the main thing that has changed a lot in my career; having self confidence as an artist is so important and makes a huge difference. If you believe in yourself, your work is going to be bomb no matter what. I personally think that this attitude is the key behind every career.
Please remind us how it started for you?
It actually started with a simple playlist for an event at Kunstverein, Hamburg. They liked it and booked me for the so called Lange Nacht der Museen (In German: 'Long Night of Museums') - and so it all started. It was all about being communicative, open-minded and connected. If you want to start your own business, just tell everyone no matter how awkward it sometimes can be. At this point, I need to give a big shoutout to all the people who believed in me and supported me from day one — thank you forever!
How did your sound change?
To be honest with you, all I ever wanted was to become a DJ who plays 90's Hip Hop and R&B, but it turned out to be the complete opposite; I now love DJing Techno, Electro & House music, and always feel the best when I'm in a room full of ravers, who dance and party with me.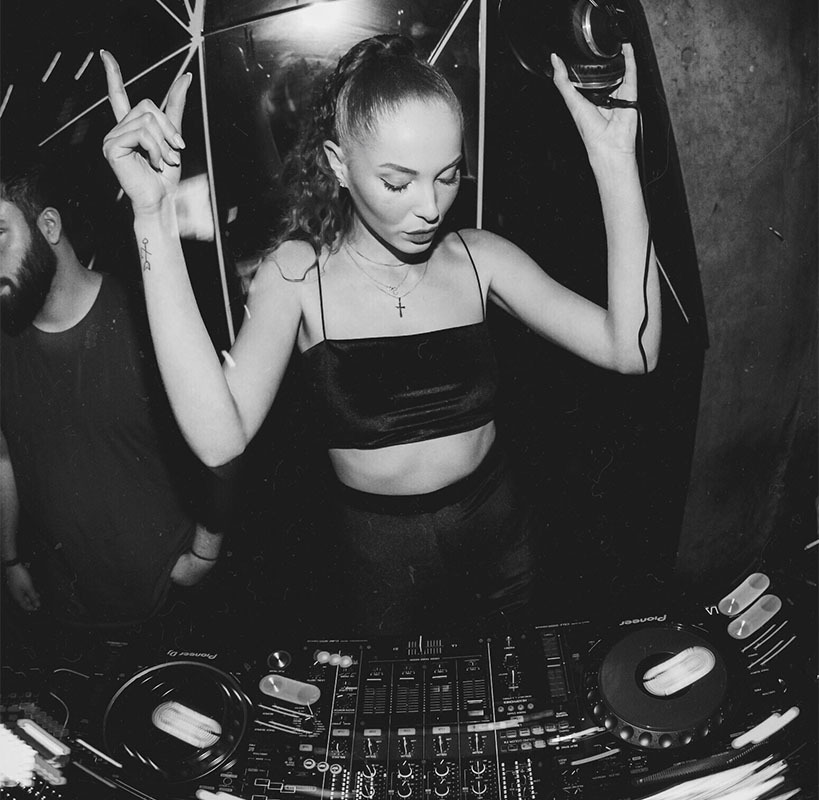 What is the difference between a Hip Hop/R&B crowd vs a Techno crowd?
I would say Techno crowds are more likely to just close their eyes and float to the music. Whereas a Hip Hop/R&B crowd is mostly familiar with the lyrics of the track so that the DJ can completely rely on the crowd. If he would like to stop the music for a few seconds, everyone would just rap or sing along.
How would you describe your sound?
Let's just say you're having a really bad day and all you need is a bunch of positive and vibrant energy - that's exactly what I like to give people when I'm on stage. I want everyone to get out of their everyday life and just let it go.
If your music was a city, which city would it be and why?
I definitely would say a mixture between New York and Ibiza, Mykonos. Just because Ibiza, Mykonos are THE places for my kind of music, and New York just inspired me on another level.
How would you say you reach people differently with music than with modeling?
It's definitely because you're able to be yourself. As an artist you're able to show the real, creative side of yourself. You're also constantly in contact with the crowd - it's like teamwork, I love it! I also, in opposite to modeling, never experienced competition or jealousy in the scene, which also makes it easier to reach and connect with people.
Which one do you prefer: music or fashion?
That's hard to tell. I would definitely say a combination of both.
What do you wear while you are DJing?
It really depends on the occasion. I love to dress up, but also love to DJ in a white shirt, blue jeans kind of thing. It's always important for me to feel good and to support my music with my own style.
Show us your favorite photo of yourself and explain how it got to this picture please.
I, in particular, don't have a favorite photo of myself, but I can say that I have a few which were shot on my 20th birthday. We took a lot of polaroid photos (my friends and I love to do this – it's so real). I really love every photo, because it captures my dearest, and, to me, the most important people on planet earth – I love you.
(Important note: some people are missing in these polaroids.)
In a very tense climate these days, be it political or social, what role does music play in it?
A really big one - it always has. If we just focus on the situation in the US and the huge fanbase all around the world according latin music... well, music can be such a powerful instrument in a silent kind of way. We sometimes don't notice it at first, but it definitely can have intense messages. It's literally amazing!
Could you please go into more detail.
Music can be so powerful and also can create a movement against political or social directions without going violent. It can be a demonstration for itself.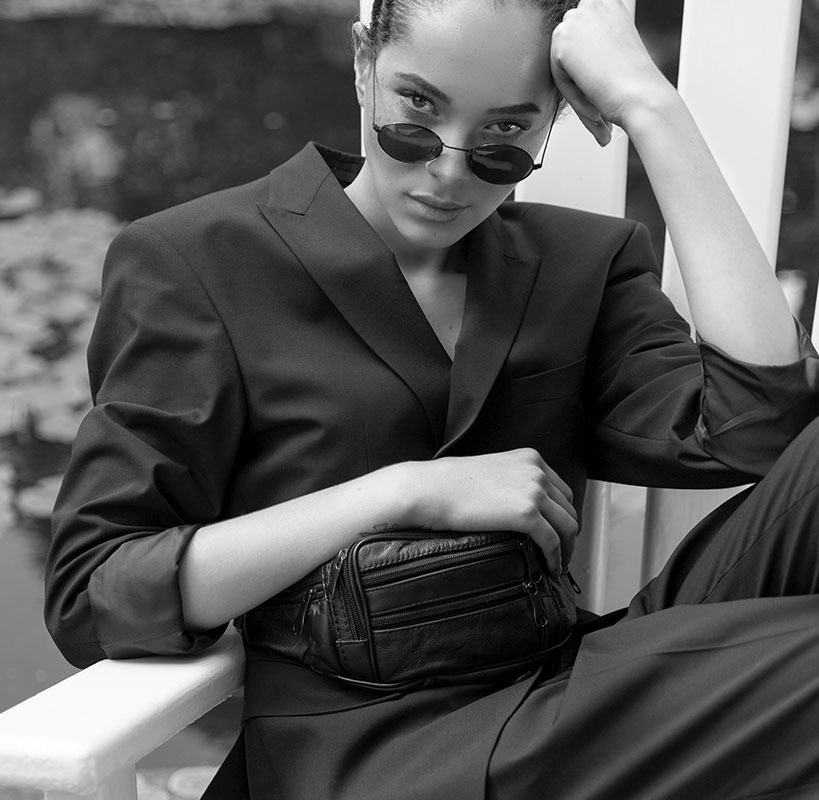 Where do you see your part/role in this?
I want to catch everyone with my music no matter who they are or where they're from. Spreading the understanding of equality is very important to me. To come back to the last question - every time we go out clubbing we're all in the same room partying to the same music, right? Never forget that.
What's your background?
I come from a very creative family with a big range of ethnicities. My grandparents are both artists; they inspire me every day. I grew up never doing anything without being creatively active, it was always about playing instruments, singing or dancing professionally. I'm very thankful that my parents/family always supported me with that.
What are your next big projects? When can we expect an EP or LP?
I have some very exciting and big projects coming up, which I unfortunately can not tell you yet. Just stay tuned – it remains exciting.
Next up, Going On A Trip To Neverland: We Interview MØ