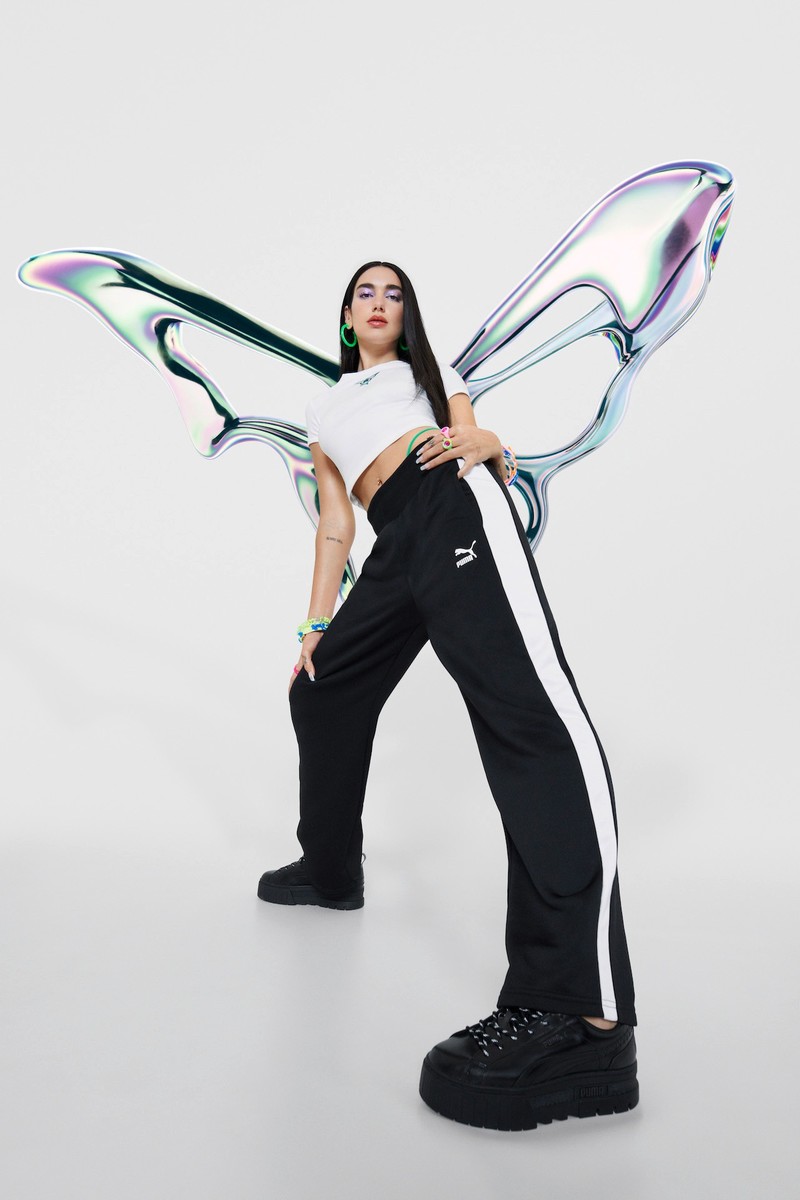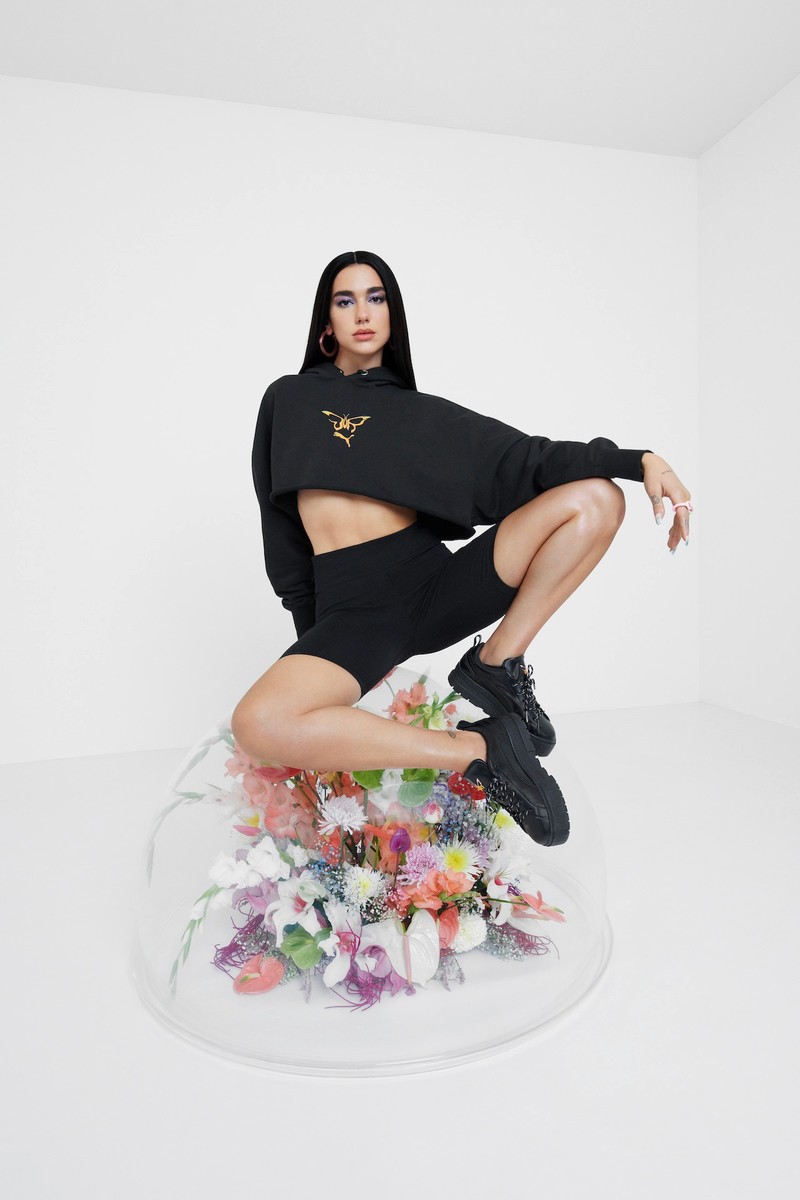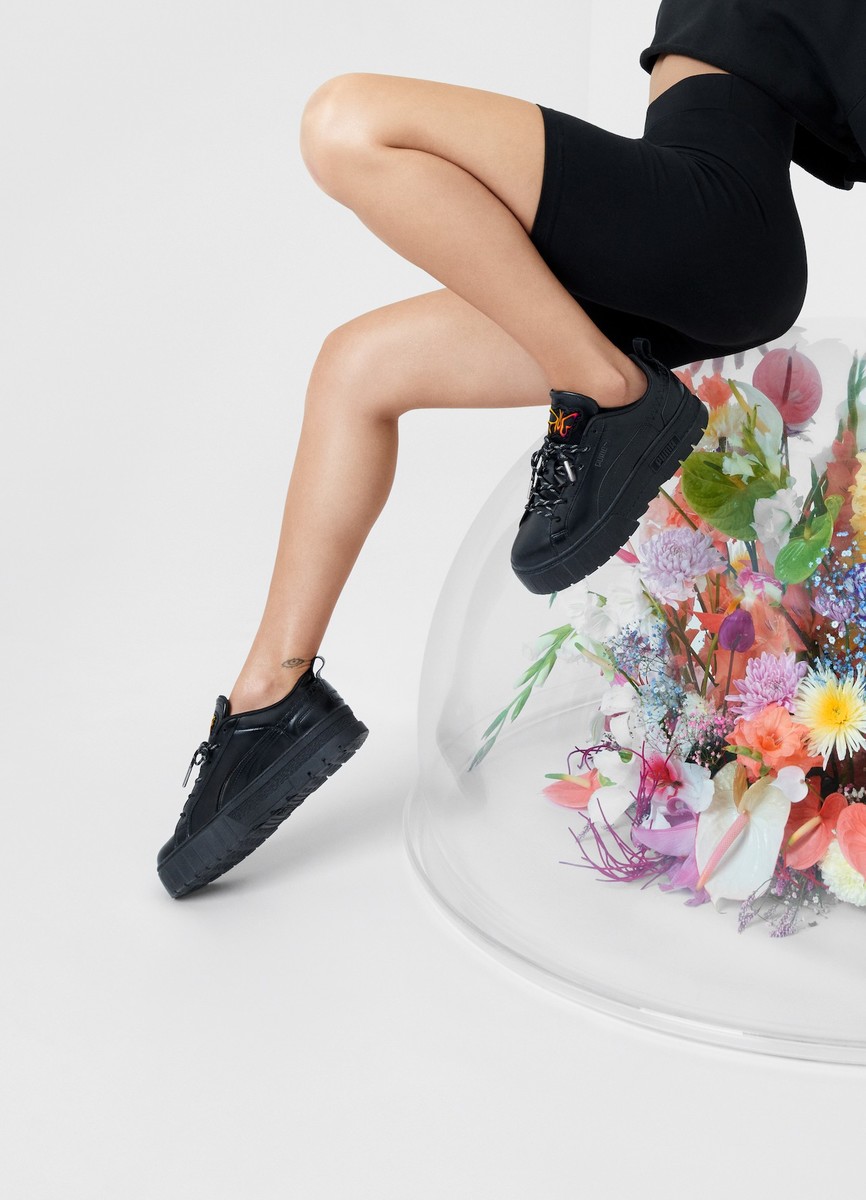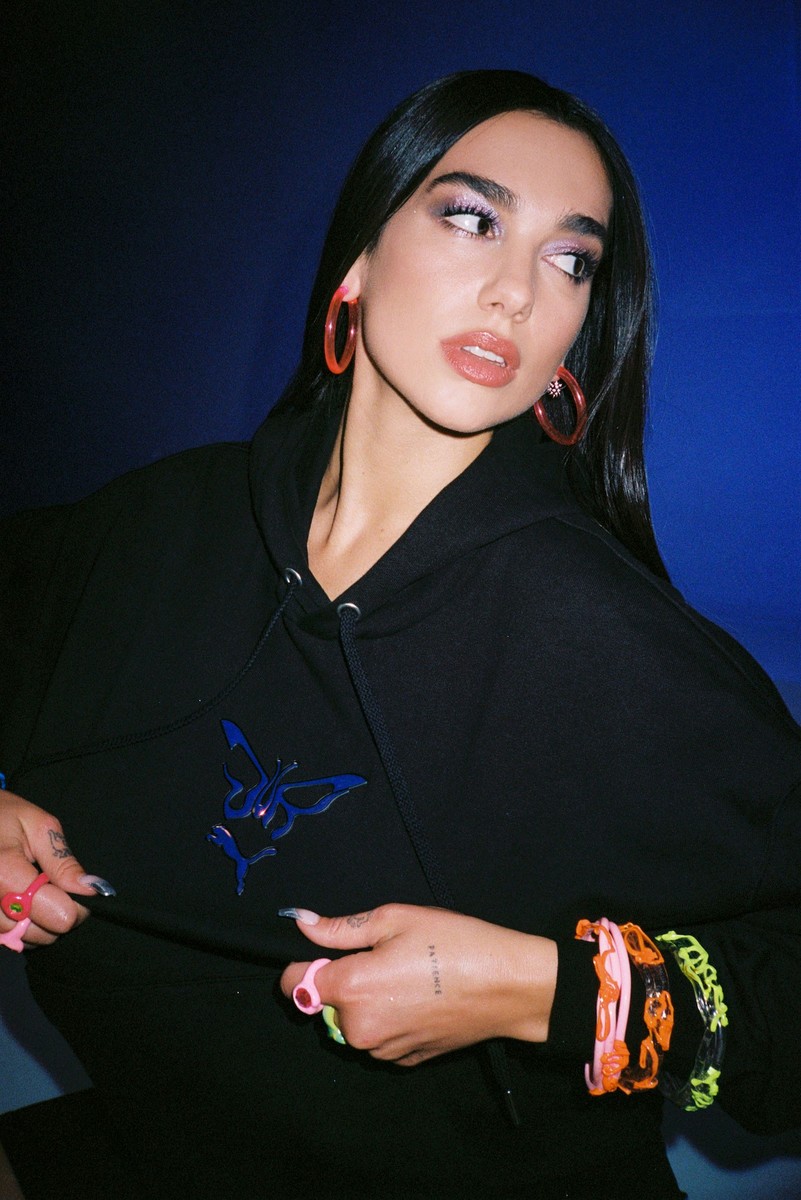 We Are Levitating Back To The '90s With The New Dua Lipa x PUMA Collab
The singer's "Flutur" collection includes apparel and footwear.
British singer Dua Lipa seems to be unstoppable these days. This past Wednesday, the singer had shared news of an upcoming collection made in collaboration with PUMA.
Lipa gave her Instagram followers a glimpse into her collection named: "Flutur." She is seen posing in several different apparel as well as footwear through a series of pictures. The word "Flutur" means butterfly in Lipa's native Albanian language.
A highlight seen in this capsule is the symbol of an iridescent butterfly. She also takes inspiration from '90s fashion by including baby tees and oversized hoodies in the collection.
"For me, butterflies are more than just beautiful creatures, they represent so much, like transformation, hope, and metamorphosis, and over this past year, the butterfly has become especially symbolic and meaningful to me," said Lipa through a press release.
As of right now, the collection will feature only four pieces. Although in the near future, a full collection may be released.
The Dua Lipa x PUMA "Flutur" capsule will be made available globally on December 18 on PUMA.com, PUMA stores and select retailers. Pieces will range from $30 to $110 USD.