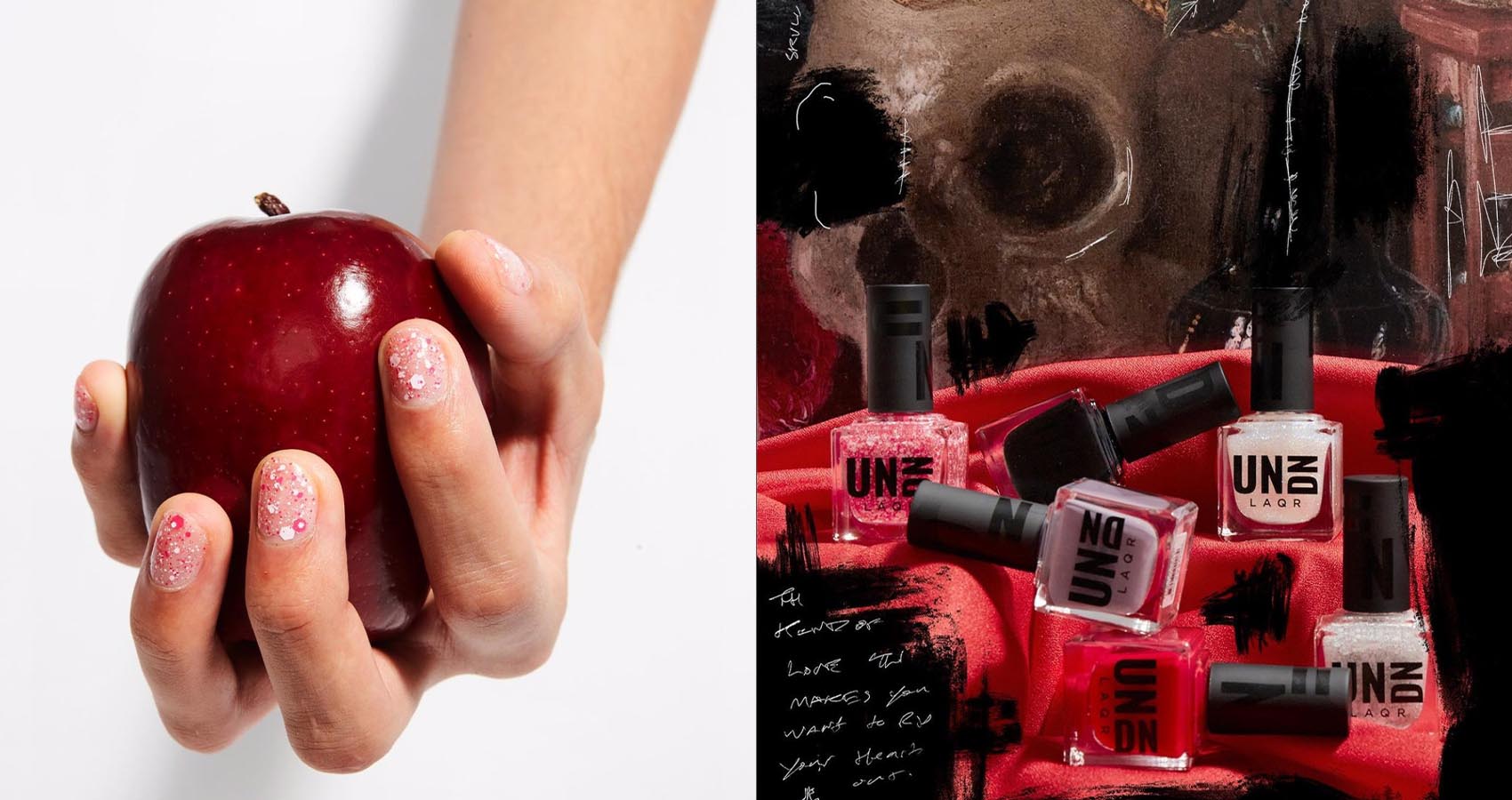 Machine Gun Kelly's "UN/DN LAQR" Releases New "Mad Love" Collection for Valentine's Day
A collection of 3 stunning nail polish shades for your Valentines.
"UD/DN LAQR" by Machine Gun Kelly is back with a brand-new collection of nail varnish released for Valentines' Day.
The range, titled "Mad Love", has three shades perfect for you and your partner. "Pretty Dangerous" is a bold, bright red described as 'every rose has its thorns'. The perfect shade to convey the beauty of Valentines with a touch of danger. "Cosmic Glitter" is a complete pure silver and white toned iridescent design with a glittery finish. Described as 'inconceivably vast' this polish is made for 'the universe, love and your potential'. And the final colour, "Sweet Dream" is a pink and white splatter effect polish, with a clear glossy finish. Both "Sweet dream" and "Cosmic Glitter" can be worn on their own or as an overcoat for a splatter-effect or glittery finish on top of "Pretty Dangerous".
"Mad Love" has also released a complete kit. The nail polish art kit includes all shades in the "Mad Love" collection with the added "Vertigo" in purple, "Depressionist" in black and "Dream Crusher", another splatter polish with a blue and pink pastel finish. For $86.00 you'll also get a limited edition "UN/DN LAQR" gift box, nail art brush and a clear up brush.
Machine Gun Kelly's "UN/DN LAQR" is cruelty-free, vegan and free from fillers and chemicals most commonly used in other nail polish brands. For $18.00 a polish, give your nails a new look this Valentine's Day with this quality new V-Day release at undnlaqr.com.
Up next, 4 TikTok Trending Valentine Looks