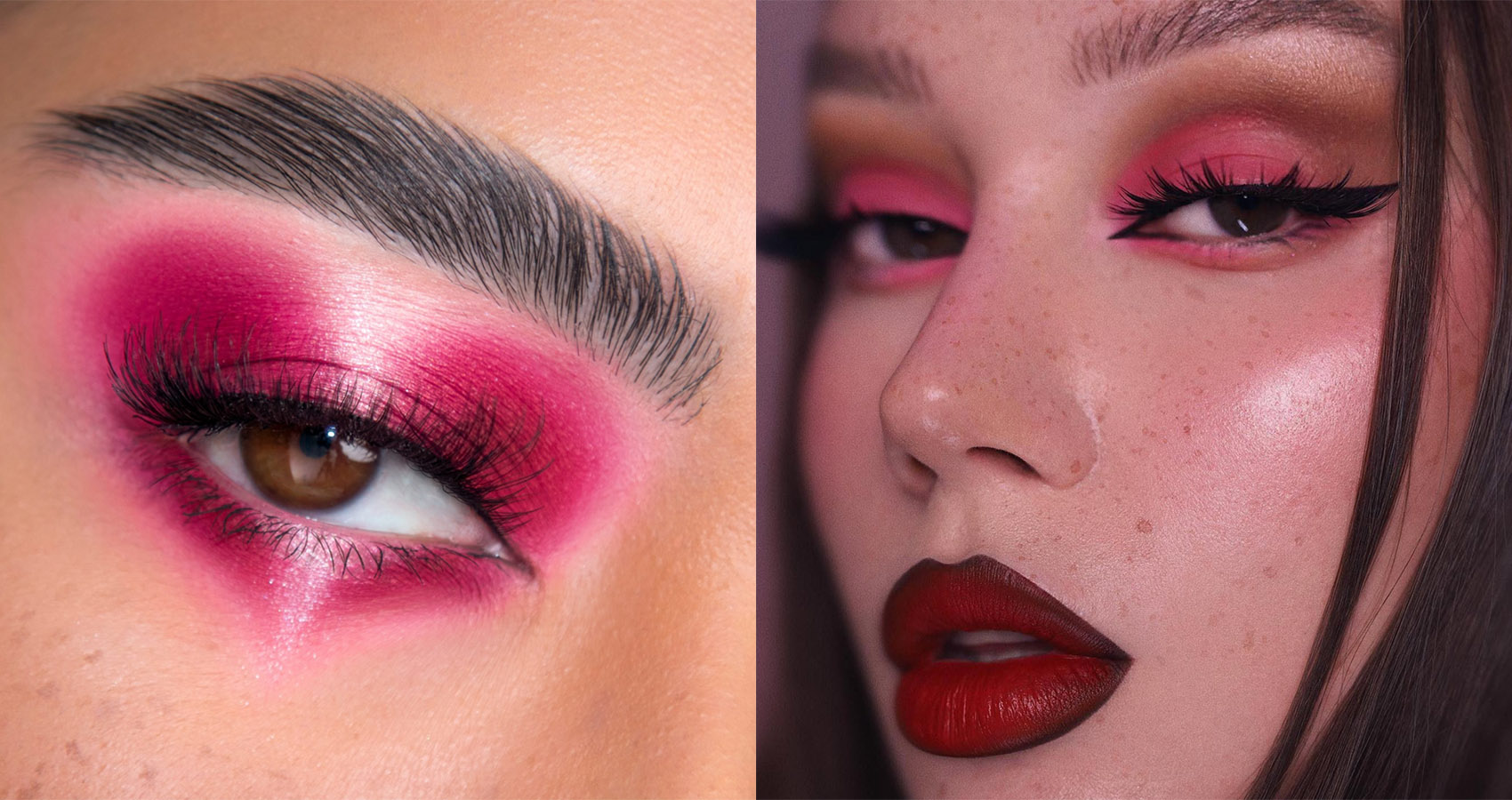 4 TikTok Trending Valentine Looks
Check out these trending tutorials to look your best this Valentines Day.
1) Date night.
Perfect for a date night or romantic evening with the one.
Fancy something a little more natural but with a lover's twist. Try out this natural look with a hint of red on the lips and eyes. The heart detailing on the eye gives a little romance for Valentines whilst keeping a natural look for the skin.
This look includes a bold statement of red using 'Make-up Factory's' Mat Lip Fluid in '38 Classic Red' with the addition of Extreme Shine Volume Lipgloss by 'Essence Cosmetic's' for the bold, glossy lips. Compliment the lips with a heart detail on the eye and 'Essence Cosmetic's' False Lash Effect mascara.
2) Girls' night.
This look is a complete knock out for Valentine's Day. Why not give it a go with 'Sourandnasty's' tutorial.
This look is perfect for a girl's night in or out with gorgeous pink tones and heart detail. This tutorial uses double pink liners for a knock-out love-heart themed look.
3) Pink to make the boys wink.
Looking for something sweet but sexy? Try out this look for a smooth, natural skin with bold eyes and lips. The 'Bobbi Brown' foundation gives a natural tone and appearance, whilst 'Too Faced' Let's Play Mini eyeshadow palette and 'LA Girl Cosmetics' Shockwave neon lip liner in "Pop" give an eye-popping pink display.
4) Girl Code.
Going out with the girls? Why not go all out with this complete 'girl code' look. An all-out show-stopper look with bold pinks, reds and purples.
'Bourgeois gurl' uses The Queen Palette by 'Juvia's Place' for a bold pink eye and the Blush 'Em Palette by 'Hank and Henry' for gorgeous rosy cheeks and eyes.