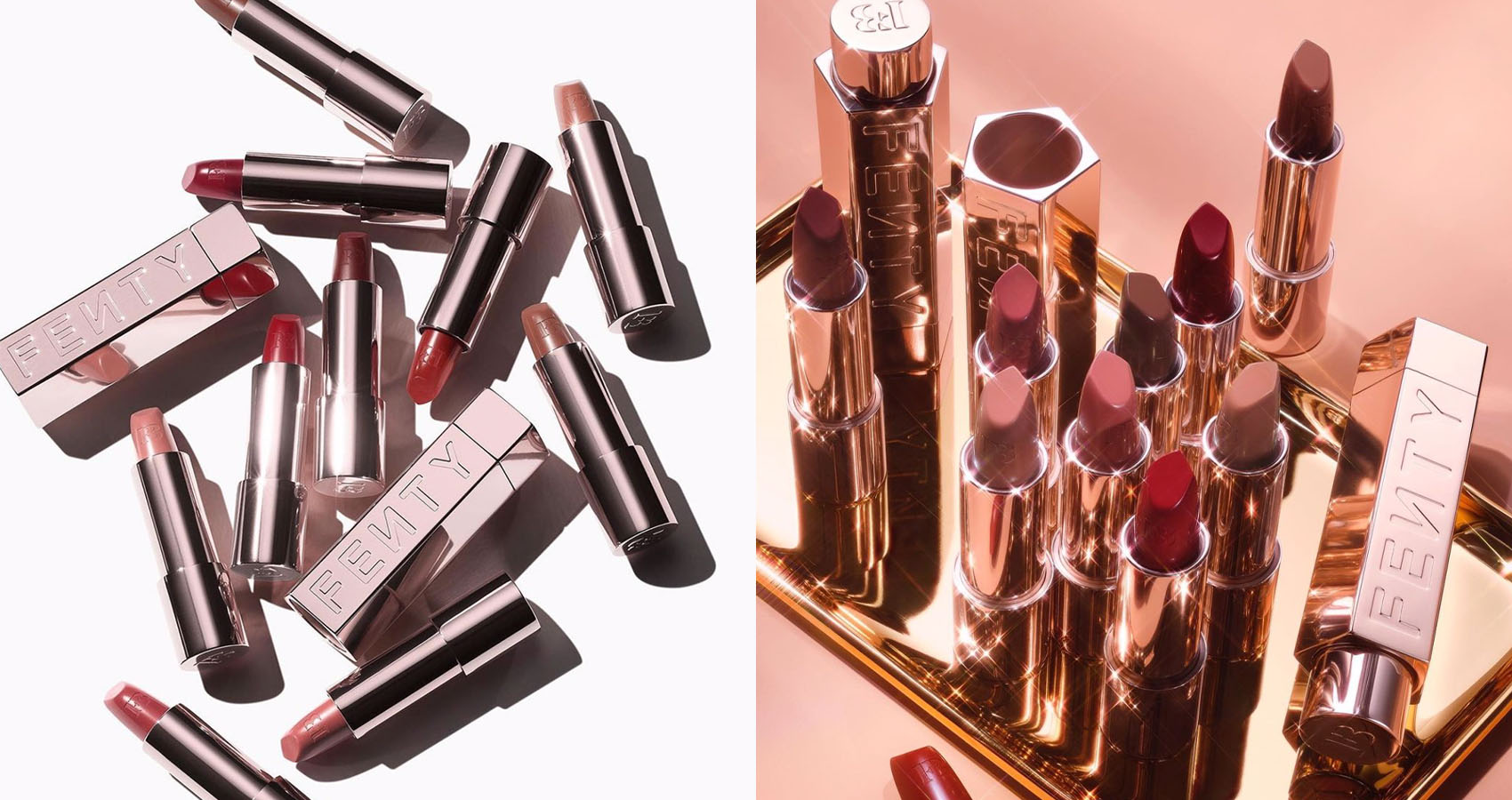 Rihanna Releases New Fenty Beauty Icon Lipsticks
And she's got a different shade for every skin tone.
Known for her range of beauty products suiting all skin tones, Rihanna has released a new lipstick collection. Naming the range Icon, her iconic collection has a variety of 10 different shades. From deep reds to browns and neutral nudes, there's the perfect pick for everyone!
The collection is unique to her others as the lipsticks are all semi-matte and refillable. You may be wondering how can a lipstick be refillable? Well, Rihanna has answered this question with an easy guide on the Fenty Beauty Website. All you need is your lipstick shade of your choice and a lipstick bullet.
With the luxurious, sleek packaging, you'll definitely want to try out this new collection! The shiny lipstick case is a must-have in your purse, with the beautiful range of colours to choose from.
Not only is the refillable lipstick a great way to reduce waste, but the lipstick itself also includes benefits properties such as hyaluronic acid and vitamins C and E, great to keep your lips hydrated!
All colours are available on the Fenty Beauty website, retailing at $20, with the lipstick bullet retailing at $12.
Next Up, Coconut Oil Benefits For Your Hair