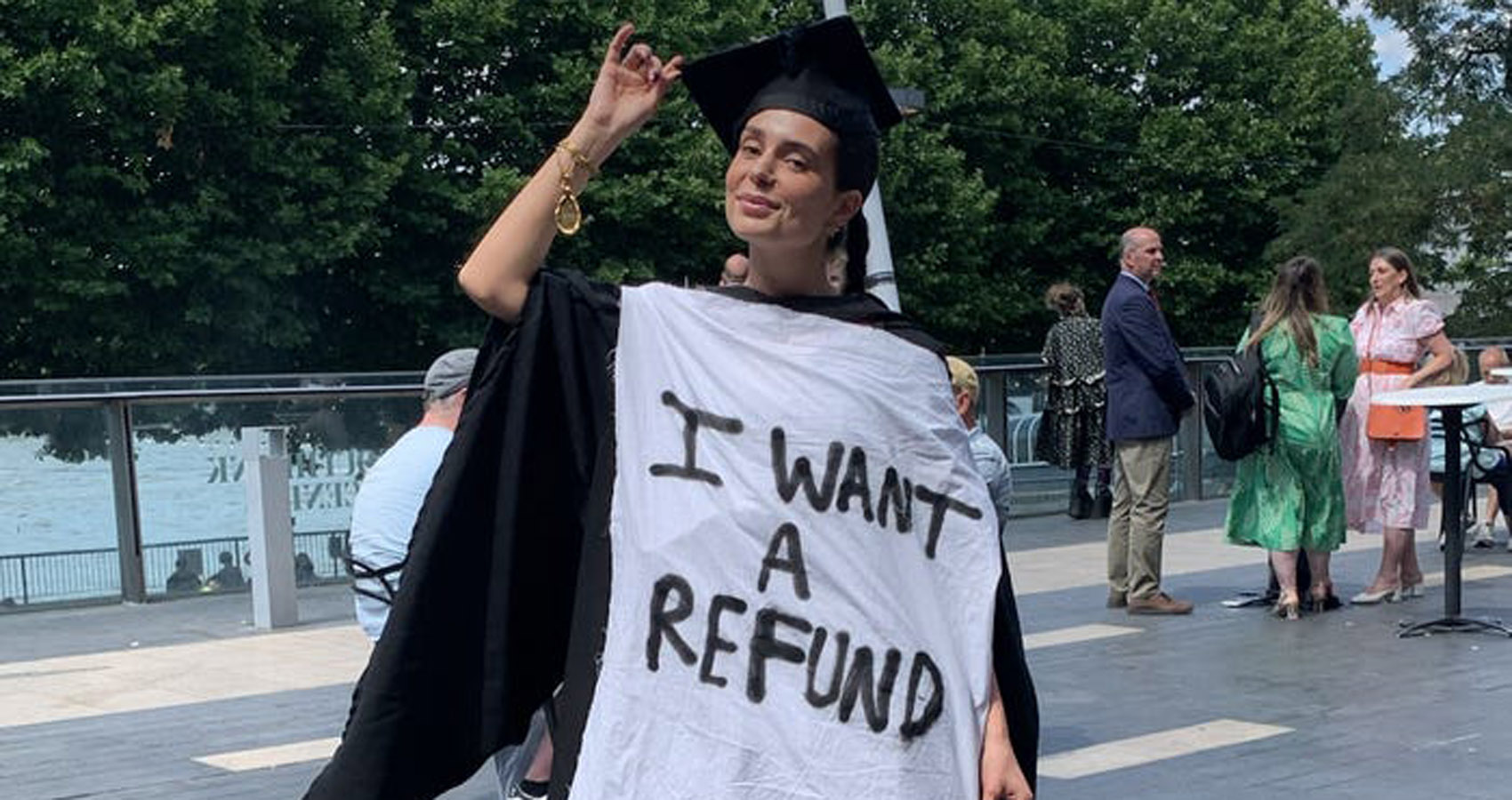 UK University Graduate Wants A Refund
The fine arts alum explains why she protested at her graduation ceremony.
University of the Arts London (UAL) graduate Tia O'Donnell wants her tuition fees refunded in an interview with Dazed Digital on Thursday.
The fine arts alum protested during her graduation about the university's treatment of students during the COVID-19 pandemic. She walked across the stage with a cloth attached to her gown with the phrase 'I want a refund' in all caps.
"I spent two out of the three years behind a computer screen instead of being in the studio and in the workshops and having the full university community experience. It was so heartbreaking for me because it had been my dream since I was 12 years old to go to Central Saint Martins," O'Donnell said. "Obviously, no one knew that COVID was going to happen, however, I think the way they've dealt with students has just been unacceptable and neglectful."
O'Donnell believes that she should receive a refund, especially since she did not have access to the amenities that she would have been able to access if on campus.
O'Donnell said she considered not attending her graduation ceremony but felt that it would not have made the same impact. She wanted to make a stand, without interrupting someone's graduation experience.
"I had no idea that this would have been the response – I'm overwhelmed," said O'Donnell. "I think it's just a matter of time before students come together. The more we push, the more will be heard."
Up Next, Woman Opens Fire At Dallas Airport