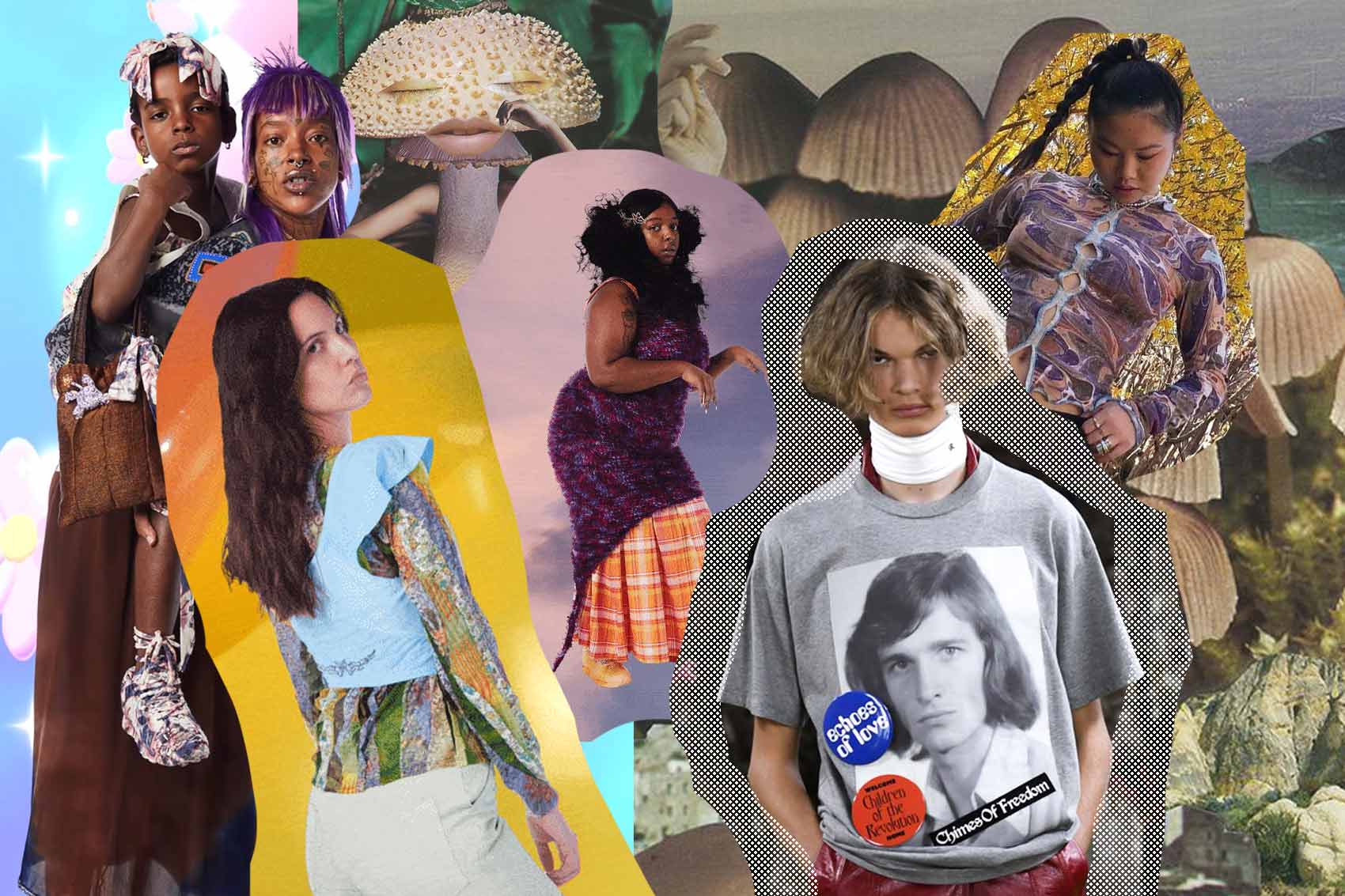 Trippin' Down The Runway
The '60s and '70s are back, and it's getting psychedelic around here.
It goes without saying that the global pandemic we've endured for the past year has had countless unexpected ripple effects. For many of us, how we live, communicate, and think will never be the same, and how we dress is no exception. So, what does COVID-19 have to do with… mushrooms?
From Twiggy makeup to curtain bangs, the '60s and '70s are certainly making a comeback. Francesca Gavin, who curated the Somerset House exhibition, Mushrooms: The Art, Design and Future of Fungi told The Face "The bleak economic situation and rocky political landscape of the ​'60s and ​'70s proved fertile ground for a burgeoning interest in psychedelics and the escapism they promised. Today, the appeal of shrooms and their otherworldliness have come back around as we try to muddle through some of the same challenges."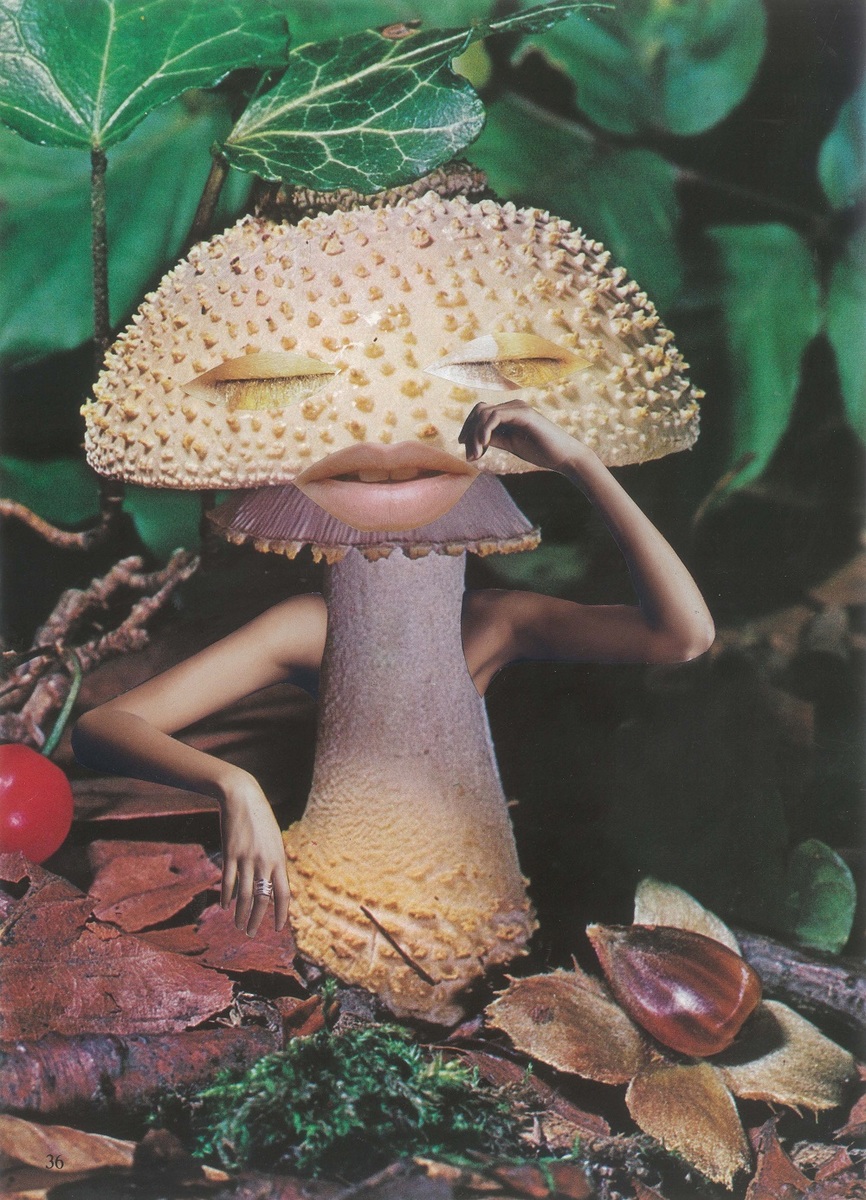 The universal sense of impending doom has prompted many-- namely young people-- to turn to psychedelics to get out of their heads, putting us in the midst of what's being called a "psychedelic renaissance." As always, what we wear is reflecting how we feel.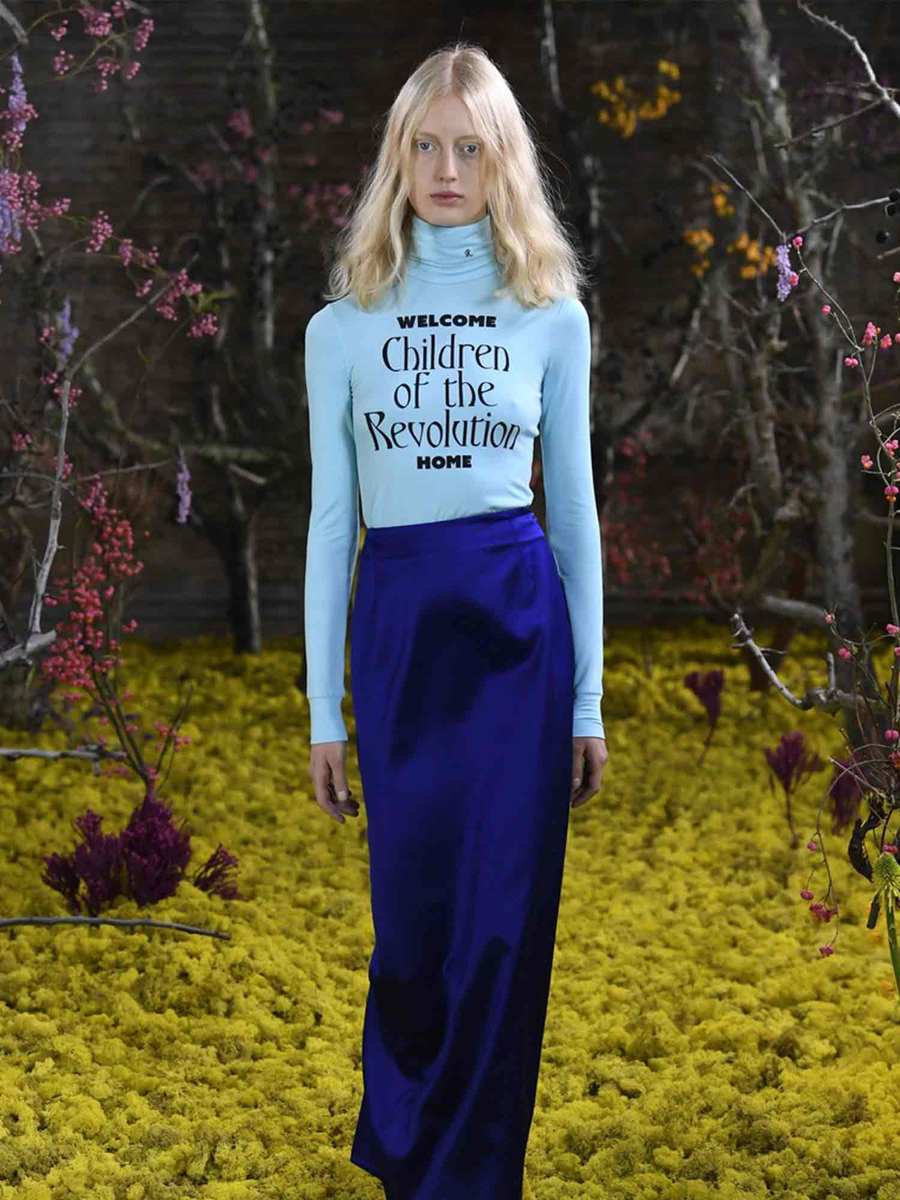 Raf Simons's swirly, color-blocked prints for the SS21 collection were inspired by the 1979 film, Hair. Dutch designer, Dries Van Noten describes his SS21 prints as "psychedelic sun, sunshine and moons, light bars, and palm trees" which are said to reflect optimism about emerging from lockdown this summer. For her AW21 show, Collina Strada gave us a taste of trippy-ness, morphing her models into animals and incorporating nature. Some designers like Marc Jacobs, Rahul Mishra, and Ashish went more literal with actual mushroom-inspired prints.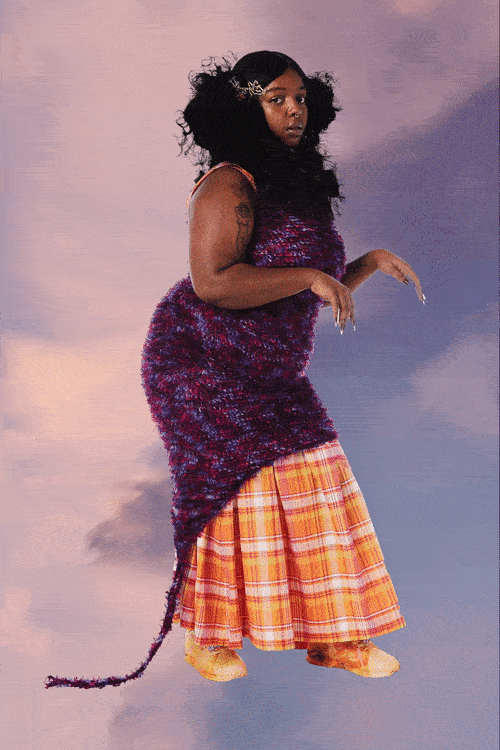 But, a love of hopeful, excited, open-minded style isn't just a summer fling. According to Heuritech's Fashion Content Manager, Mélanie Mollard, a continued rise in psychedelic patterns is predicted for Winter 2021 across the U.S. and Europe.
Just like young people of the '60s and '70s, it's our responsibility to keep fighting for change, and we want to reflect that in our style. From our wardrobes to our world, we're ready to let the sunshine in.
Next Up, Create A Well-Being Paradise With Made.com's New Bathroom Collection