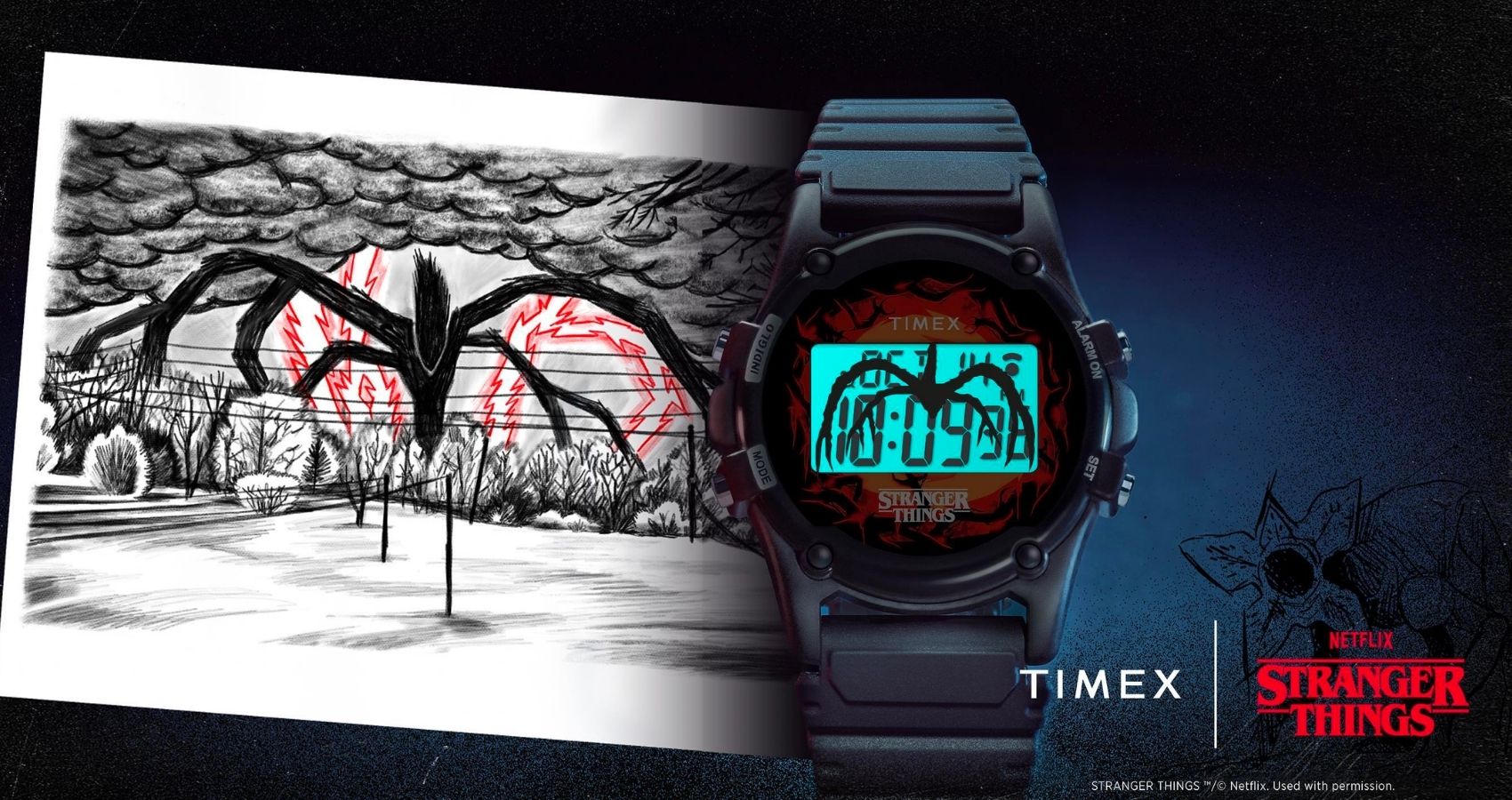 Timex Is Releasing The Upside Down's Most Stylish Watches
The brand is collaborating with Stranger Things to resurface retro '80s watches.
Timex is teaming up with Netflix's popular show, Stranger Things, to launch updated versions of three cult classic watches from the 1980s. Released alongside the show's highly anticipated fourth season, the watches incorporate the campy '80s style and iconic images of the sci-fi series.
Two of the three watches, the Timex T80 and Timex Atlantis, are models from 1983. Though maintaining their original design, the watches are now fit with Stranger Things iconography. The Atlantis sports a red-hot fiery background that contrasts the black outline of the Demogorgon, the show's original villain. The T80's silver strap supports an image of the Stranger Things crew cycling through the Upside Down. Both watches now feature the Stranger Things theme for an alarm.
The third watch of the collaboration, the Timex Camper, features the Stranger Things logo in red and flips the dial's numbers upside down. An INDIGLO backlight switches the dial from black to red, revealing a hidden image. This watch is seen on the character Lucas Sinclair in the show's new season.
Shari Fabiani, Sr. Vice President of Brand Marketing and Creative Services at Timex, spoke about the collaboration in a press release.
"With the Timex x Stranger Things collection, two cult franchises join forces to create a capsule that is intrinsic to this pop culture moment," said Fabiani. "Through rich storytelling and ageless design, these special edition styles proudly resurrect one of history's most expressive decades that transcends through all generations."
Timex x Stranger things is available on Timex's website, with each watch priced at $89.