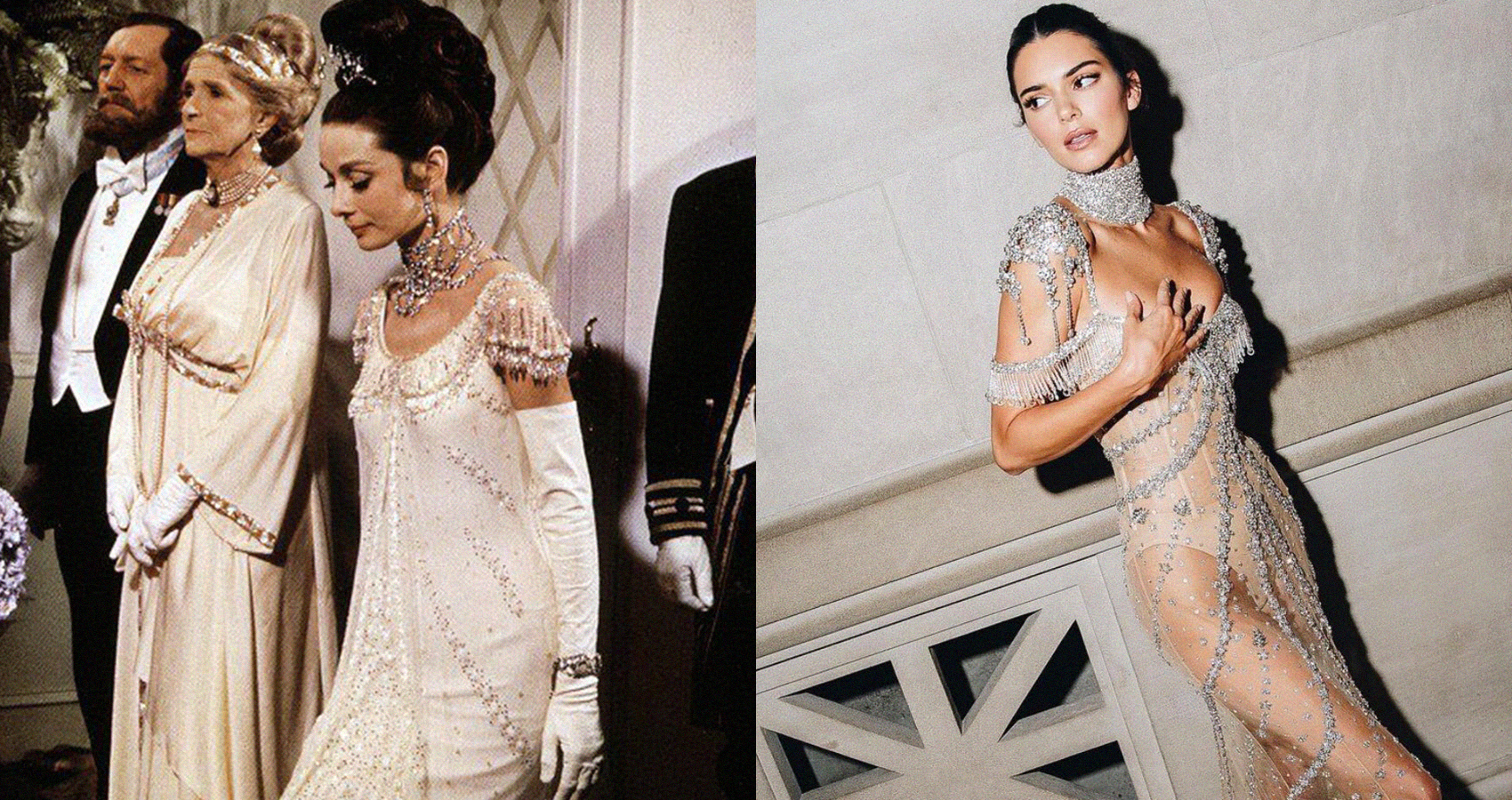 Classic Hollywood: The Ultimate 2021 Style Trend
Fashion, but make it classic.
In the world of fashion, everything old is new again. And in a year of global uncertainty, one of 2021's biggest trends took us back to a time when facemasks were only worn to the masquerade ball, and an unassuming little country called the United States was just beginning to sow the seeds of cultural and economic dominance.
It was the golden age of Hollywood. And some fifty years on, designers are once again searching for that classic Hollywood glam as embodied by vintage babes such as Bette Davis, Lauren Bacall, and Clark Gable.
This retro trend, which evokes red carpet looks from the nineteen-tens to the nineteen sixties, was in full swing at this year's Met Gala, where a host of A-list attendees imagined the night's theme of "In America: A Lexicon of Fashion" as a tribute to the nation's silver screen legacy. Without a baggy tracksuit in sight, the ball saw teen songstress Billie Eilish channel Marilyn Monroe in a voluminous, soft peach-colored tulle gown- with platinum curls to match, Black-ish's Yara Shahidi step out in elbow length gloves and a diamond head framing 1920s style curls, and millennian model Kendall Jenner cosplay as a, (somewhat more risqué) Audrey Hepburn.
This head-to-toe glam aesthetic is not the only expression of classic Hollywood in 2021. Elements of the look that evoke big screen beauty without being overwhelmed by it include the classic red lip, luxe materials such as satin, and, of course, diamonds (the more the better) which celebs including Lady Gaga and Beyonce have rocked in recent months. Silver screen style also featured in Gucci's Spring 2022 collection, while Mimi Wade's latest line gives old Hollywood with an irreverent modern twist.
Whatever its iteration, fashion continues to prove that there's no business like show business.