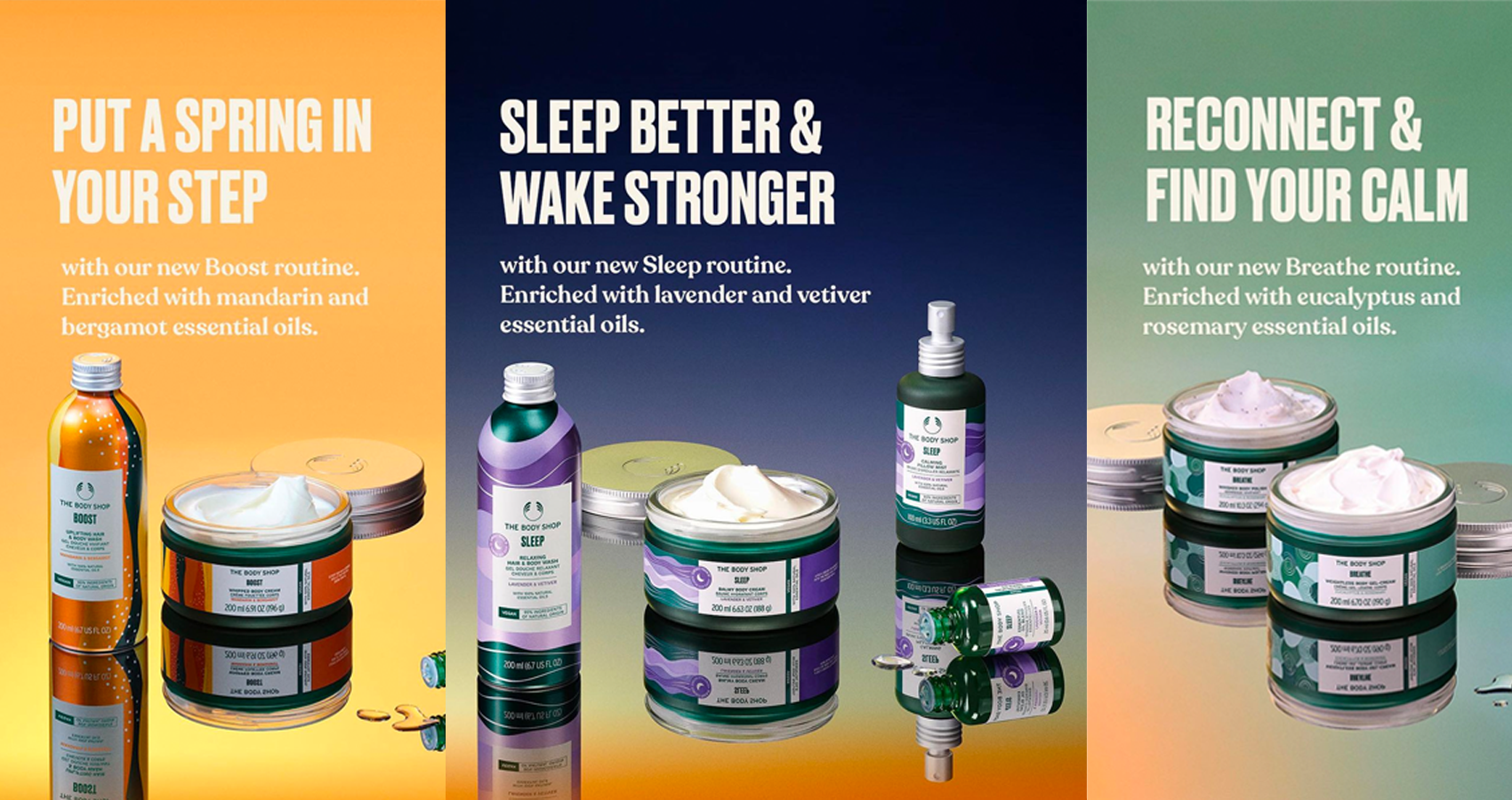 The Body Shop Release New Wellness Range
Sleep, Boost and Breathe better with these new products.
The Body Shop have released a brand-new wellness range, targeting 3 different areas; Sleep, Boost and Breathe, promoting self-care and its importance. This range of products are designed for us to relax and take care of our bodies and skin, with all the products enriched with 100% natural essential oils to help balance the mind and body.
The 'Sleep' products are enriched with lavender oil and vetiver essential oils, perfect to apply to the body and face before bed. This range holds a variety of products, including a hair and body wash, body cream, pillow mist, essential oil blend, bedtime balm, relaxing massage oil and rejuvenating body scrub-in-oil. All these products are focused on helping you relax at night, so you can get a good night's sleep!
The 'Boost' products are enriched with mandarin and bergamot essential oils to help 'put a spring in your step'. Primarily focusing on self-care, this range includes an essential oil blend, exfoliating hand wash, hand cream, sugar body polish and body cream. These products differ from the Sleep range, focusing more so on the hands and body.
Last but definitely not least, the 'Breathe' range focuses on you reconnecting and helping you find your calm. The products include a massage melt, calm balm, body polish, essential oil blend and a body gel-cream. These products are enriched with eucalyptus and rosemary essential oils, made specifically to help you be calm and at peace.
The full range is available for purchase from The Body Shop, both in-store and online.
Up Next, Spring Inspired Makeup Products