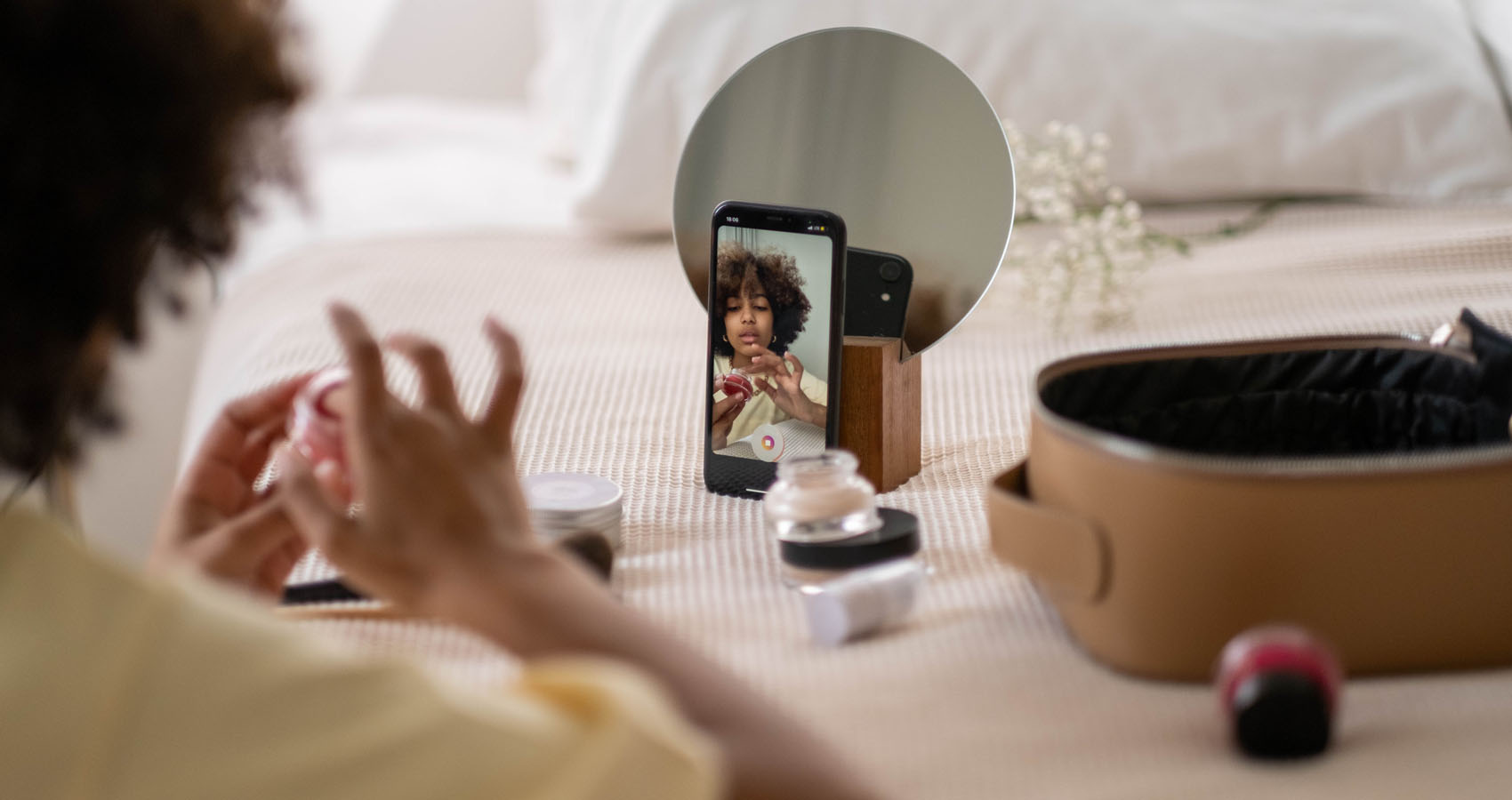 Spring Inspired Makeup Products
As the season changes, so do our choice of products!
We've finally entered March, and we can start thinking about the warmth entering our lives again. As spring dawns upon us, our makeup looks and routines may begin to change. Steering away from the darker colors, and more towards the brighter looks, we've got all the products you need this spring!
1. Rare Beauty Liquid Blush
Creating a natural, yet noticeable blush to our cheeks is the best way to enter the season of spring. As the sun begins to hit the face, a subtle red creates the perfect sunkissed touch. Selena Gomez's Rare Beauty is known for its blushes! The liquid blush is buildable on the cheek, so you can opt for a lighter or heavier look.
Retailing at $20, it is available to buy from Rare Beauty online.
2. Rose Hope Lipstick By Charlotte Tilbury
Rather than a deep red or brown, this is the time to opt for something lighter and pink on the lip. Charlotte Tilbury's Lipstick in the shade Rose Hope is perfect for this season. Creating a natural, nude/pink look suits well with any light or heavy makeup look you want.
Retailing at $34, it is available to buy from Charlotte Tilbury online.
3. Killawatt Freestyle Highlighter By Fenty Beauty
Rihanna's makeup brand is well-known for its highlighters, which is perfect for the spring time! Creating a dewy glow to the skin, essential for when the sun hits the face, Killawatt is the highlight you need for this season!
Retailing at $38, it is available to buy from Fenty Beauty online.
Up Next, What's New With The Body Shop's Fresh Nude Foundation?