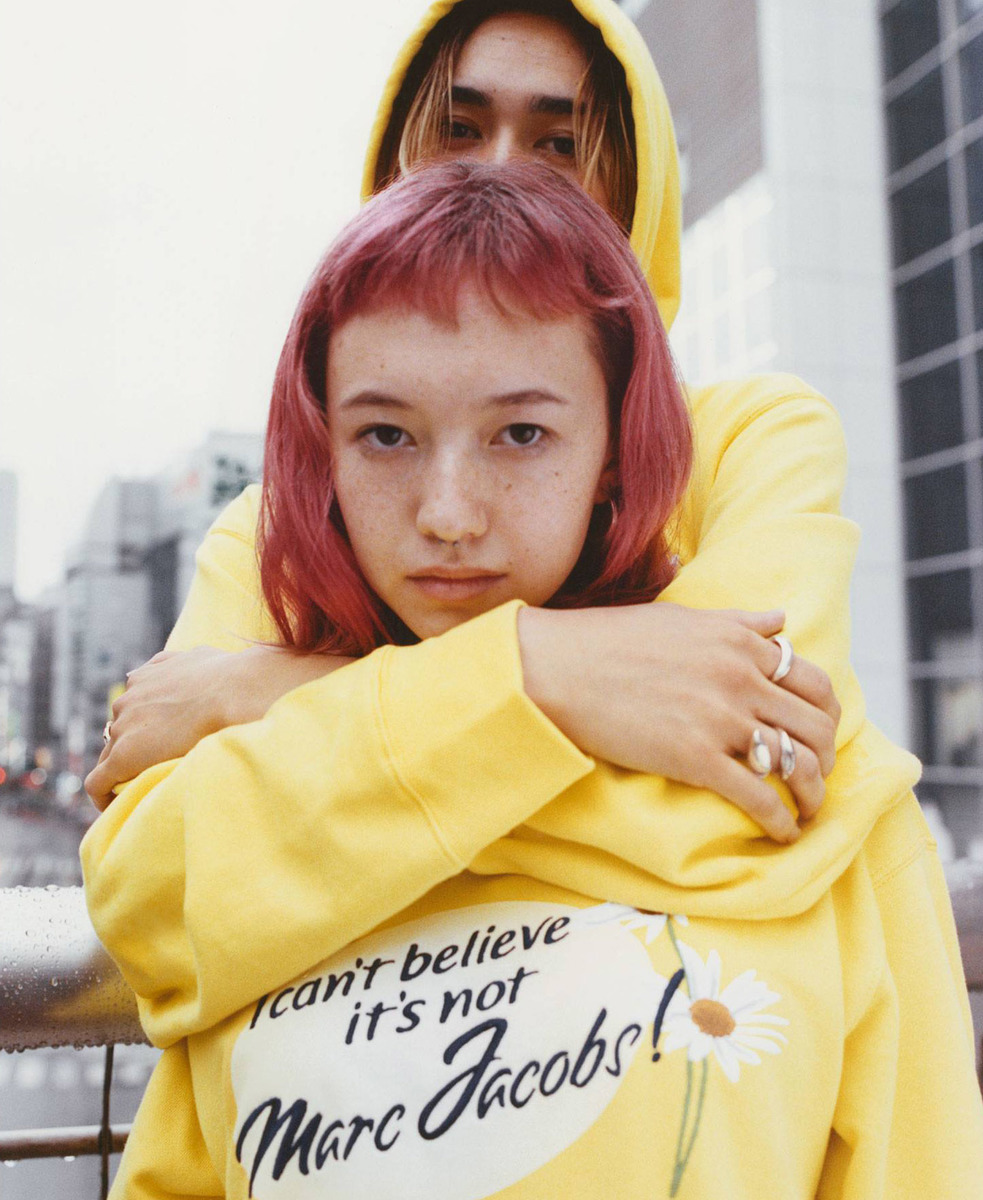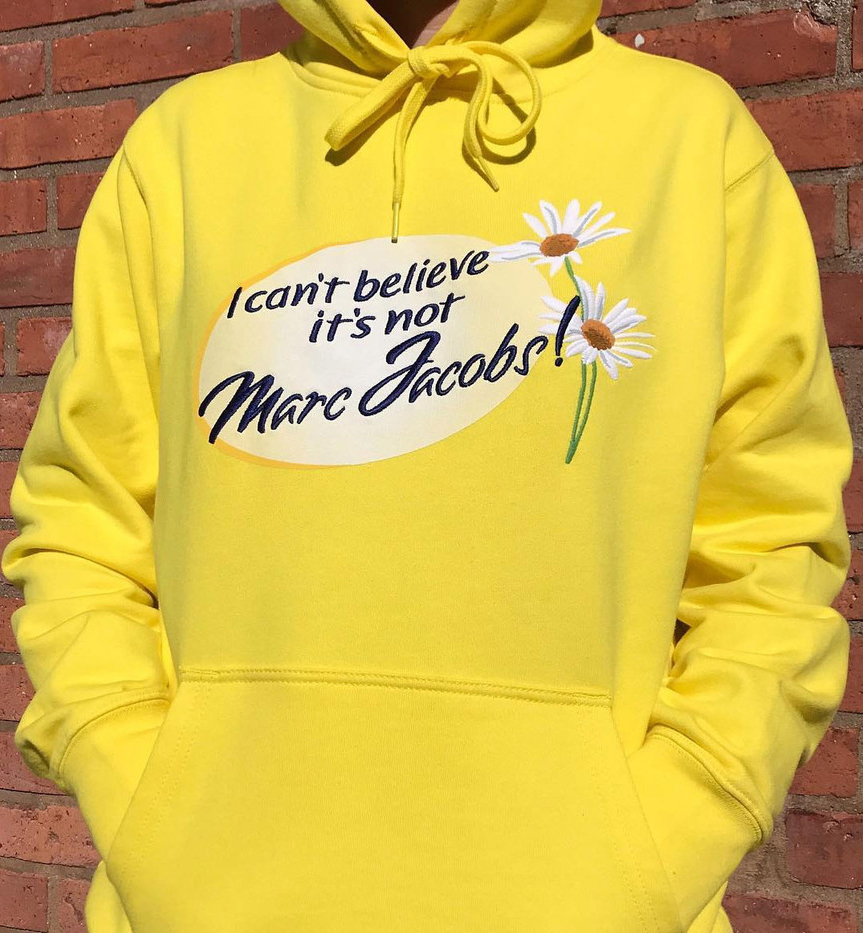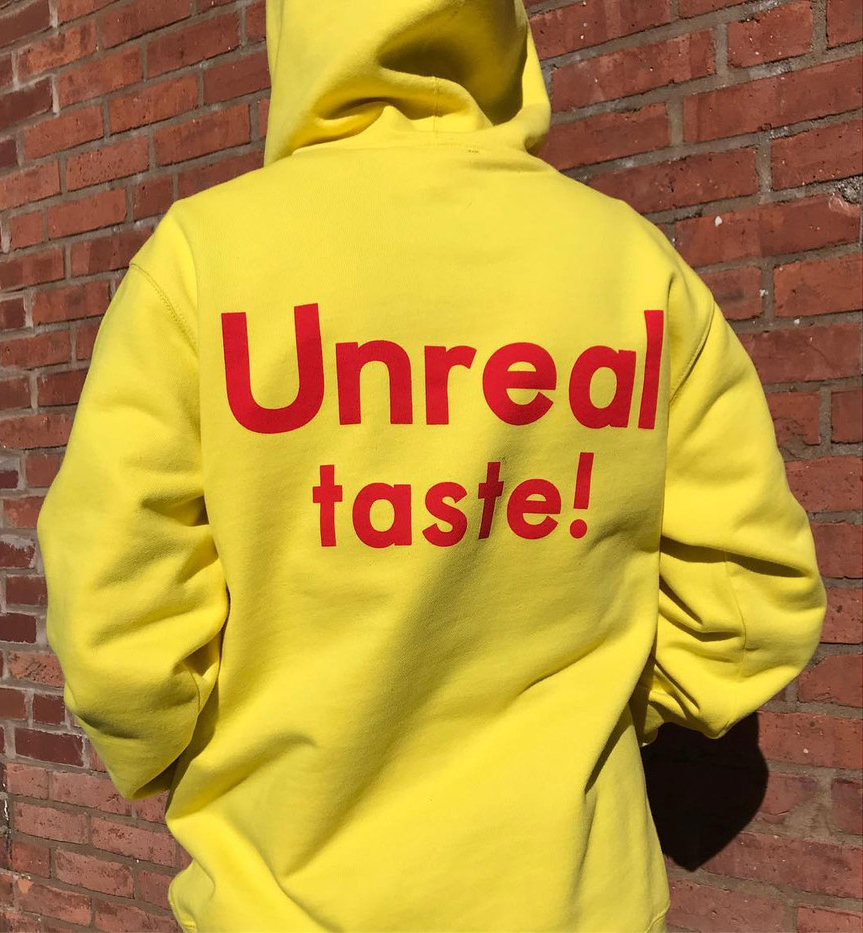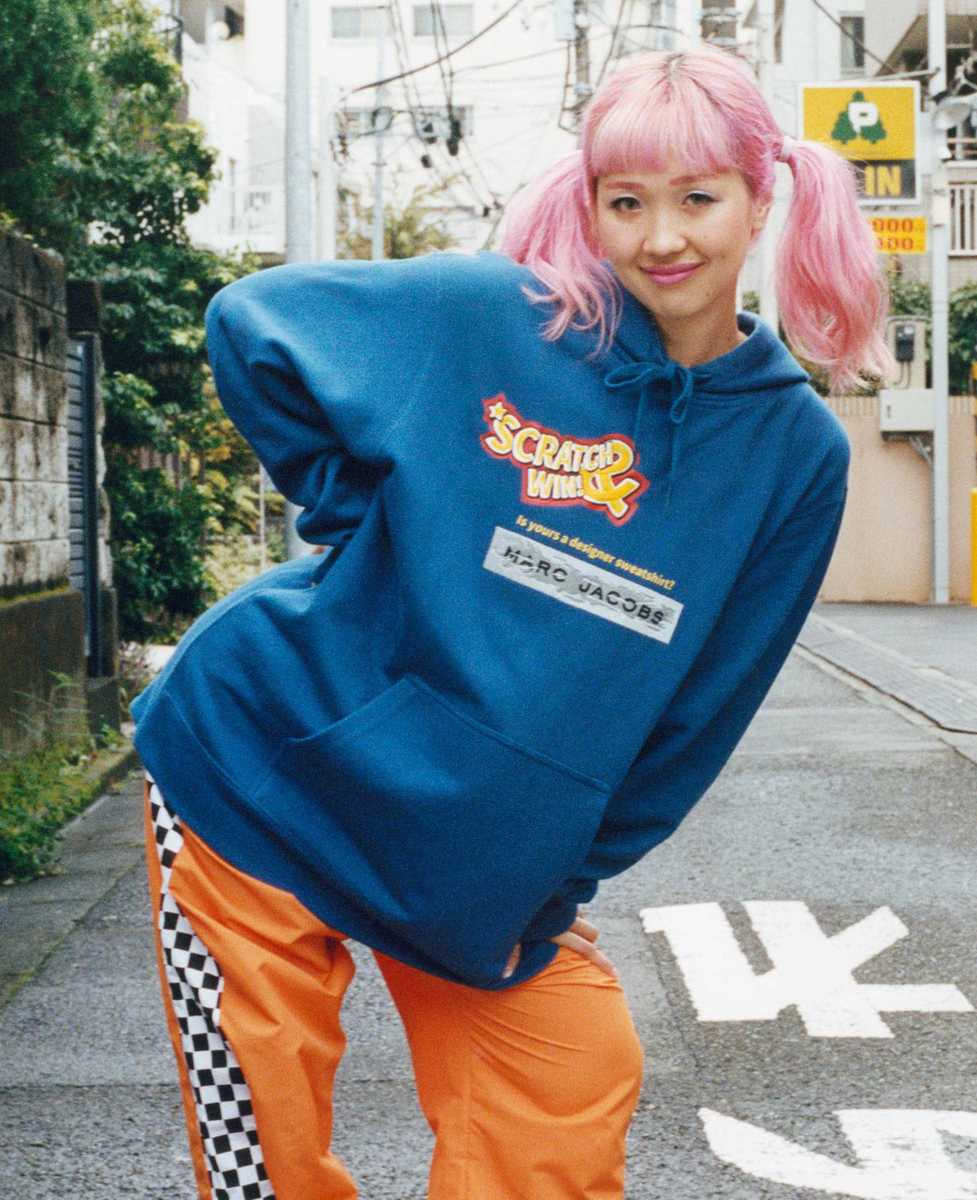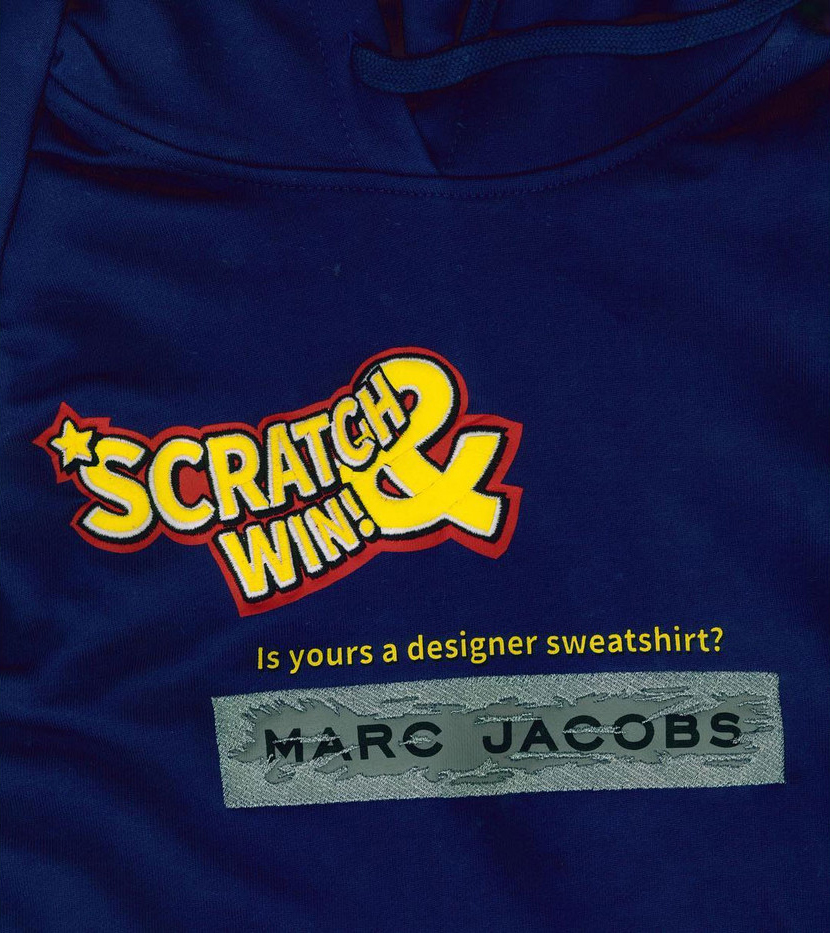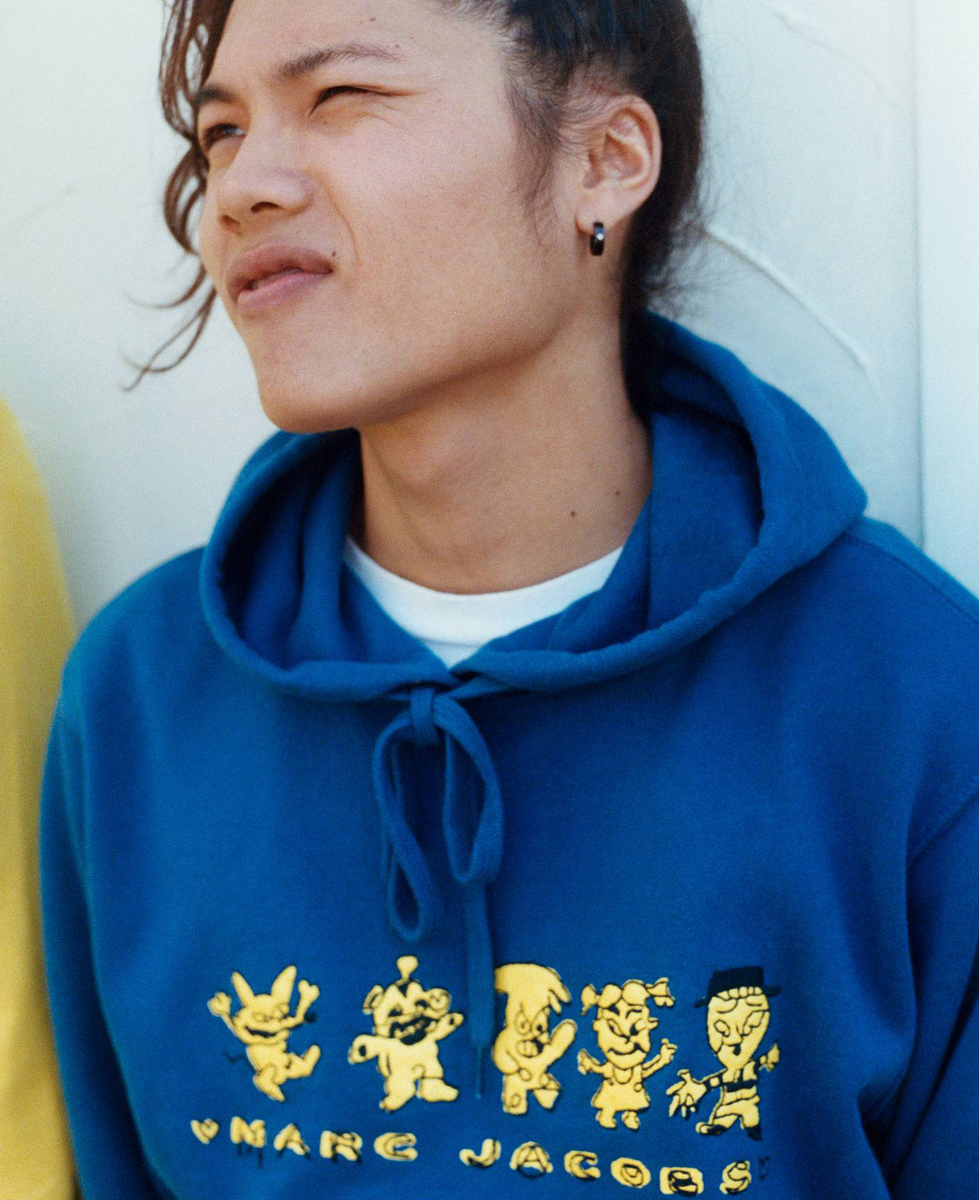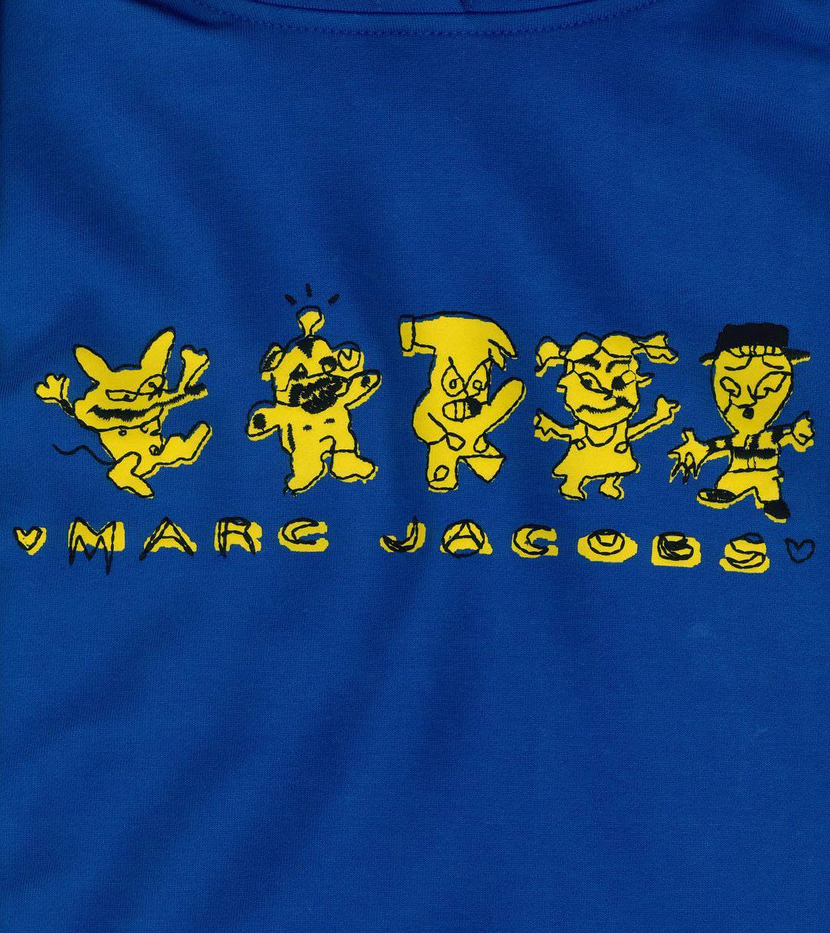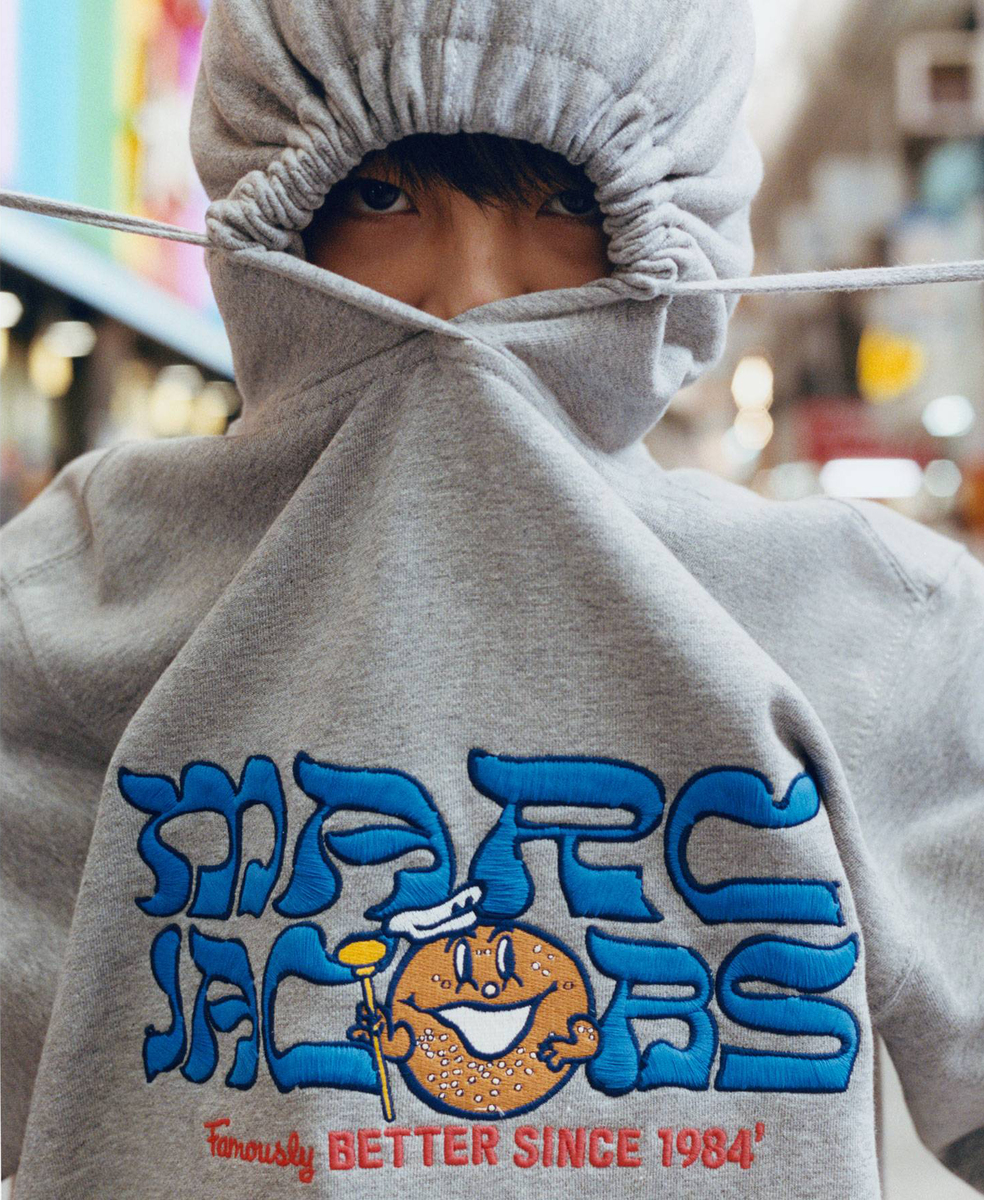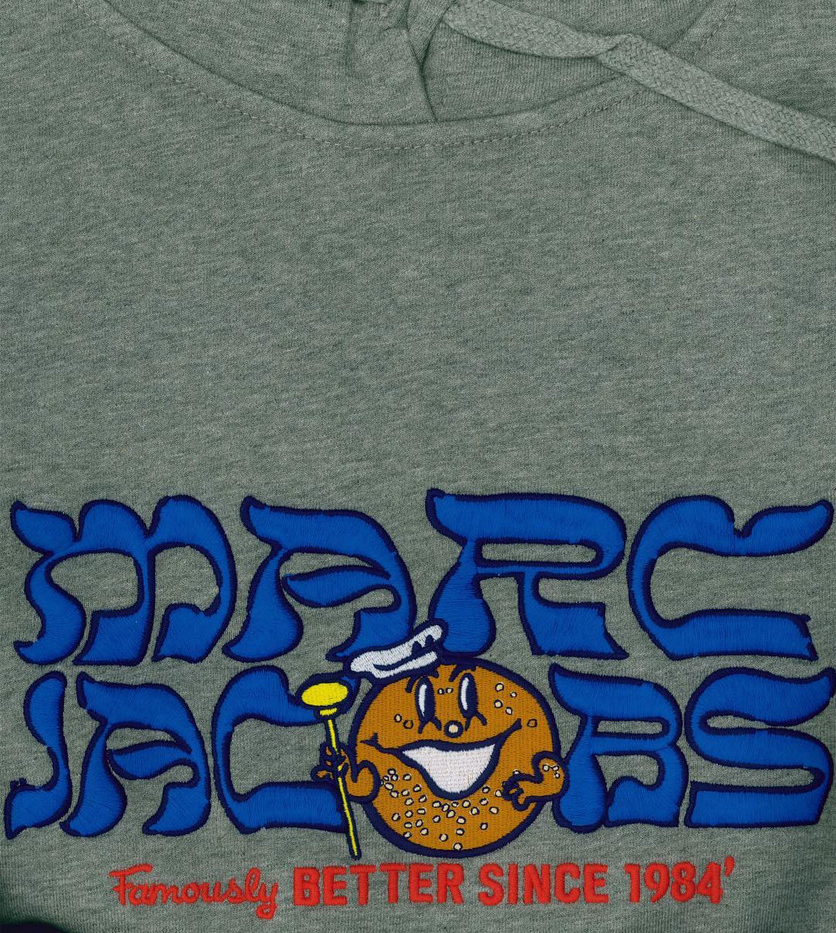 The Ava Nirui X Marc Jacobs Collab Is Now Available To Shop Online
Western pop-brand culture.
Ava Nirui, the stylist turned designer credited for making Champion fashionable again is back at it, this time making butter cool with Marc Jacobs.
After sharing a few online teasers Ava Nirui has unveiled her latest sophomore inspired collaboration with legendary fashion house Marc Jacobs. Taking Gen Z penchant for butter yellow in her stride the stylist has sought inspiration from the logo of iconic spread "I Can't Believe It's Not Butter" for her latest design, replacing "butter" for "Marc Jacobs".
The artist has also commissioned three of her friends to each design and produce a signature hoodie for the collaboration. With heavy references to western pop-brand culture, the collection features a bagel chain logo, a design inspired by a scratch card as well as a series of cartoon doodles.
Prices at $195 USD the hoodies are hot out the oven, released and available to purchase online as of today here.
Grab them whilst you can.
Next up, Joyrich Launches Its 6th Collaboration This Fall With Playboy