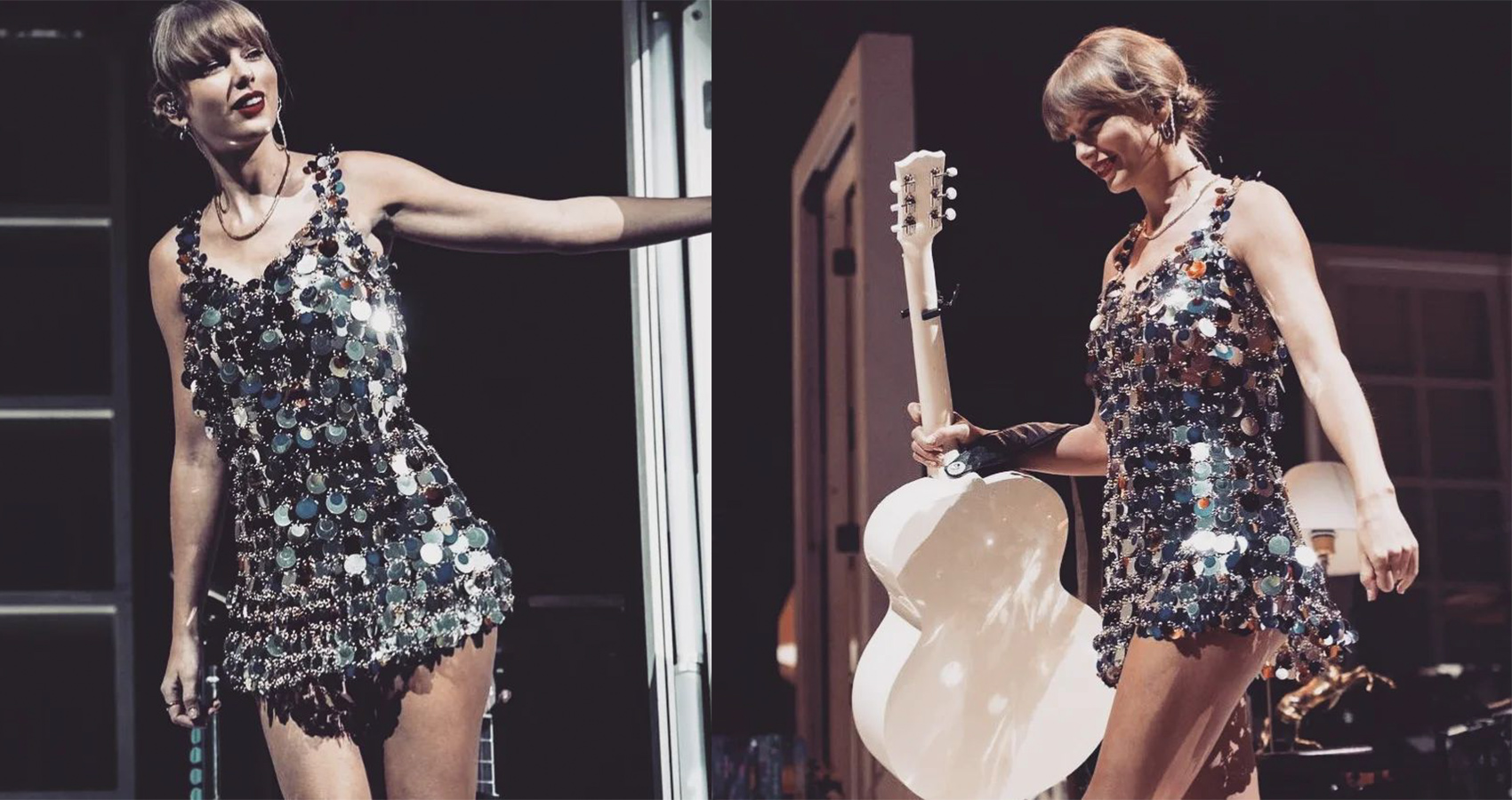 Taylor Swift Makes Surprise Appearance at The 1975's London Show
The long awaited crossover is here!
Surprise! Taylor Swift shocked the crowd at The 1975 show with a surprise guest appearance. The lucky concert-goers were treated to her first live performance of her hit song "Anti-Hero." The singer also covered the band's song "The City" at London's O2 arena on January 12th.
Adorn in a silver "Bejeweled" mini-dress; Swift brought out the guitar to play an acoustic version of her lead single off her newest album.
Rumors of a collaboration between the 33-year-old singer and The 1975 have long circulated, kicked off by frontman Matty Healy's Pitchfork interview where he confirmed Swift heard Being Funny in a Foreign Language, the band's latest record, before its formal release.
This performance comes months prior to Swift's own The Eras Tour, where she'll perform songs from her latest Midnights album and hits from previous records. The tour started chaotically, with fans complaining of Ticketmaster's botched job of the ticket sales, leaving many disappointed fans left out.
These fans, however, won't have to worry if they missed the chance to see Swift perform live. 20-year-old attendee Rosa, who camped out the day prior, made it to the venue's barricade, unknowing what was in store.
"It genuinely felt unreal, so surreal that she was right in front of me," Rosa said, also mentioning that the show's opening act Bonnie Kemplay teased a special guest. "There's no way I would have ever guessed Taylor Swift."
The 1975's Being Funny in a Foreign Land tour ends on July 9th in Glasgow. Taylor Swift's The Eras tour begins in Glendale, Arizona, on March 18th.