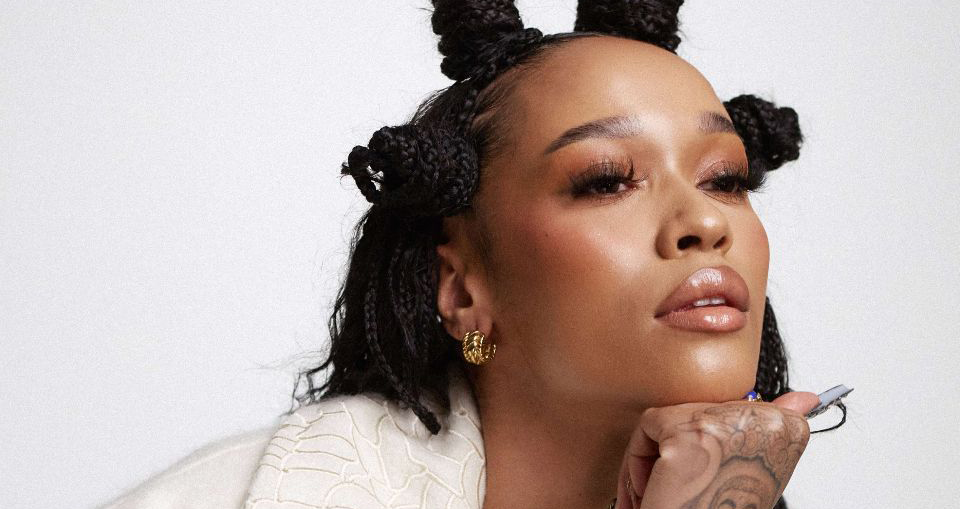 Tamera Makes a Sensational Comeback with New Single "Diversion"
A soulful journey of self-discovery.
If you're a fan of smooth R&B and soulful vocals, then you're in for a treat. Tamera, the rising star from the UK, is back with a bang, releasing her latest single "Diversion". After wowing us with her collaborations on tracks like SPINALL's 'Honest' featuring Tay Iwar and 'Options' with Kamille and Bellah, Tamera is ready to showcase her talent once again.
"Diversion" is a mesmerizing blend of R&B percussion and dreamy synths, skillfully produced by Aston Rudi and Rise & Shine. Tamera's vocals take center stage, showcasing her insane talent and leaving us wanting more. The song delves into deep emotions and personal experiences, touching on themes of codependency, self-worth, and self-sabotage within an unhealthy relationship. Tamera explains that writing this song was a way for her to confront herself and bid farewell to a version of herself she has grown from.
Tamera's musical journey has been influenced by her diverse background, with her grandparents hailing from St Lucia, Nigeria, England, and Greece. This melting pot of cultures has shaped her unique sound and artistic expression. She burst onto the scene with her debut single, "Romeo," followed by the breezy hit "Flipside" in 2020, which garnered millions of streams. In 2021, Tamera unveiled her highly anticipated debut EP, "Afrodite," a powerful exploration of love, life, and her heritage. Tracks like "Wickedest" and "Good Love" featuring Tay Iwar showcased her versatility and garnered millions of streams.
Growing up in Gravesend, a small town outside London, Tamera was surrounded by strong women who inspired and uplifted her. Her mother's love for music, ranging from Beyoncé to Alicia Keys, and her grandmother's role as a church minister, shaped Tamera's musical upbringing. As a child, she often led hymns during church services. Today, Tamera draws inspiration from her own lived experiences and the stories of others, infusing her lyricism with deep empathy and authenticity. Her voice effortlessly flows, captivating listeners and showcasing her natural talent.
Tamera's star is on the rise, and she has already caught the attention of industry tastemakers. She was recognized by Amazon Music UK as "Ones To Watch" and was selected by YouTube for their prestigious #YouTubeBlack Voices Artist Class of 2022. With her ability to seamlessly blend genres like Afroswing, reggaeton, and hip-hop while staying true to her R&B roots, Tamera has garnered support from renowned DJs, media outlets, and music publications.
In the summer of 2022, Tamera impressed audiences with her powerhouse vocals at major events such as BBC Radio 1's Big Weekend, The Great Escape, and her own sold-out headline show at COLORS. Her magnetic stage presence and undeniable talent continue to leave a lasting impression on fans and industry insiders alike.
As Tamera returns with "Diversion," it's clear that she is a force to be reckoned with in the music industry. Her soulful voice and captivating storytelling are sure to solidify her position as one of the UK's most exciting and breathtaking talents. So, make sure to add "Diversion" to your playlist and keep an eye out for more sensational music from Tamera in the future.