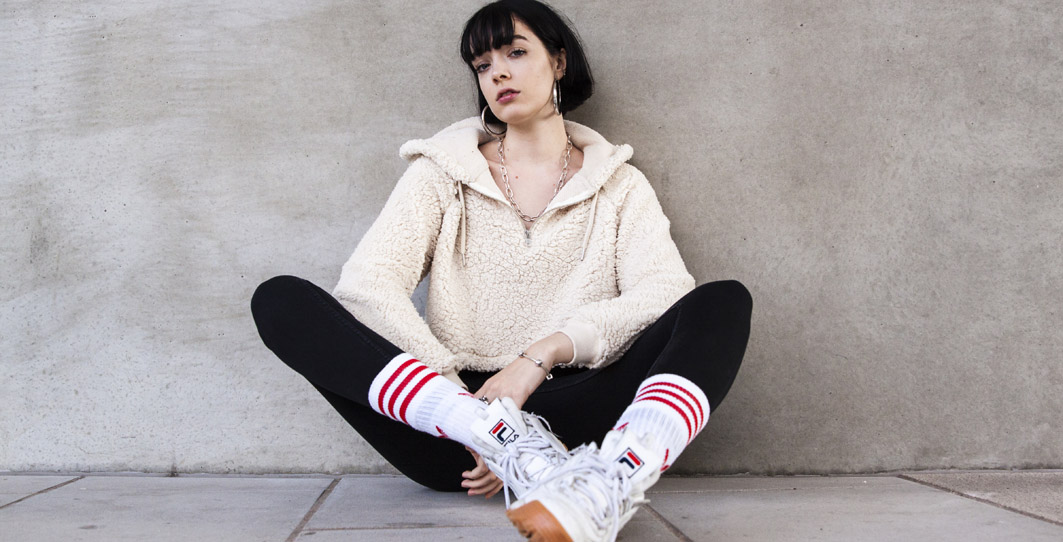 Pimp Your Sneaks: 15 Super-Cool Socks That Are Anything But Basic
Not just for Christmas.
When life socks, they'll always be heel for you – as long as the evil dryer doesn't kidnap them that is. Socks may have once been synonymous with Christmas disappointment, but now you're high in the sneakerhead leagues, these lowly foot bags have become the perfect accessory, adding an outfit-lifting pop that's not to be underestimated. And now that the weather feels like God's left his fridge wide open, there's no better time to stock up. Treat your feet with our top-15 sneaker-pimpin' selection.
Off-White Black Diagonal Logo Socks
With the classic Off-White workwear hallmarks, these calf-high monochrome socks are accented with diagonal stripes – perfect if you wanna make your sneaks look extra dangerous.
Shop them here for $70.
ASOS Calf Length Stripe Socks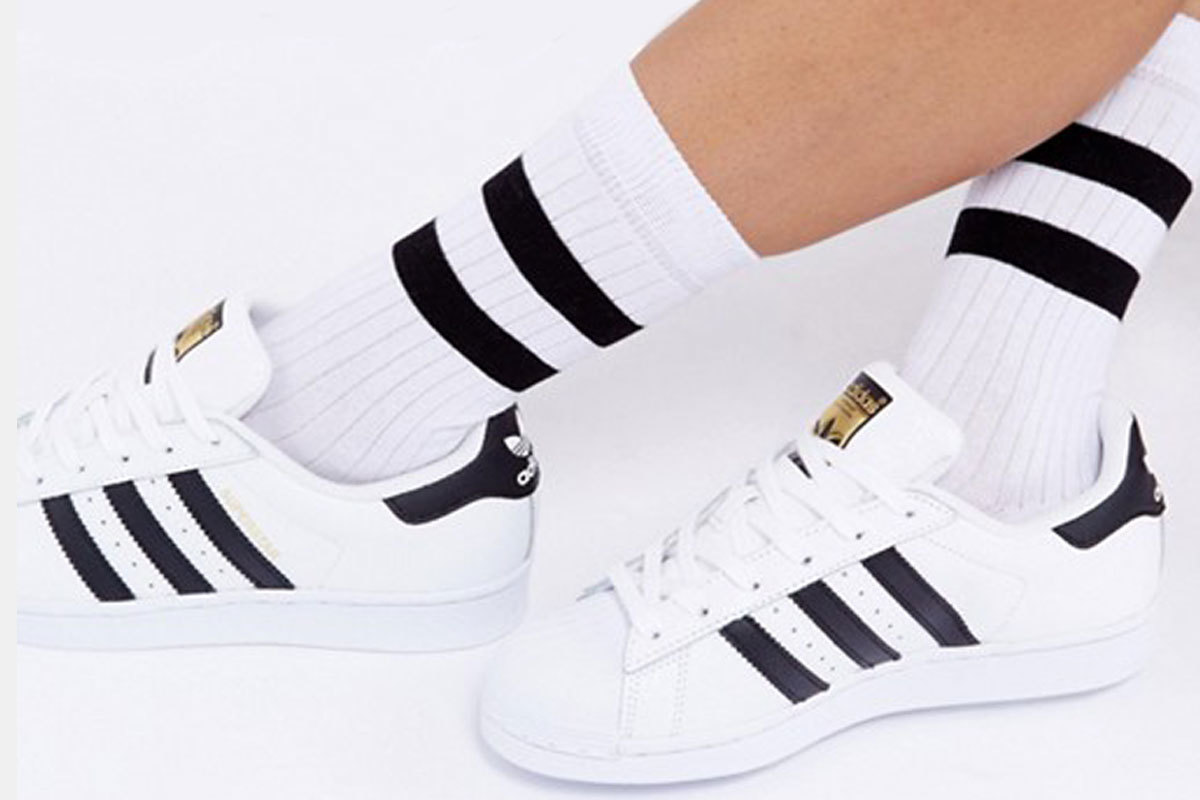 These sporty socks keep your look grounded in athleisure with a double stripe around the ankle. Pair up with some adidas Originals Superstars and it's a match made in heaven.
Shop them here for $6.
ASOS Velvet Socks in Nude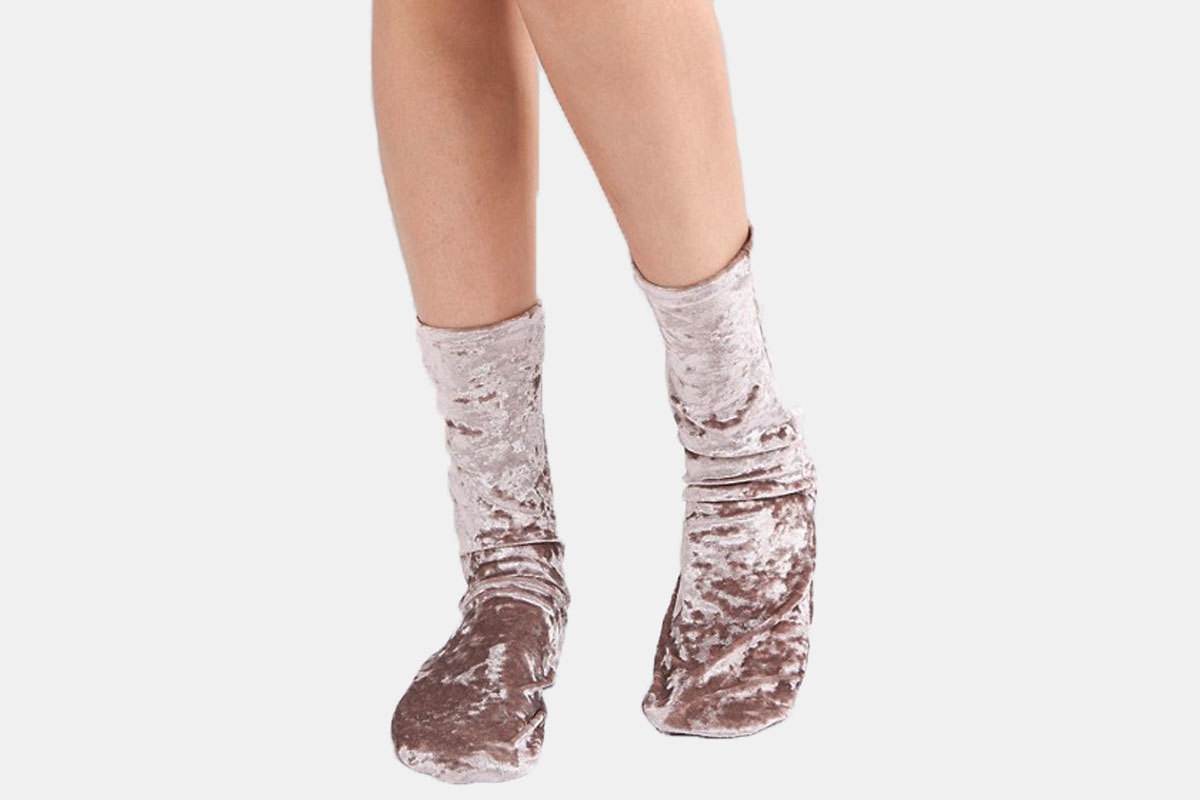 A touch of glam is as simple as a pair of crushed velvet socks. This polished pair will also double up as a cute accessory for festive parties.
Shop them here for $13.
Études Blue Inside Europa Socks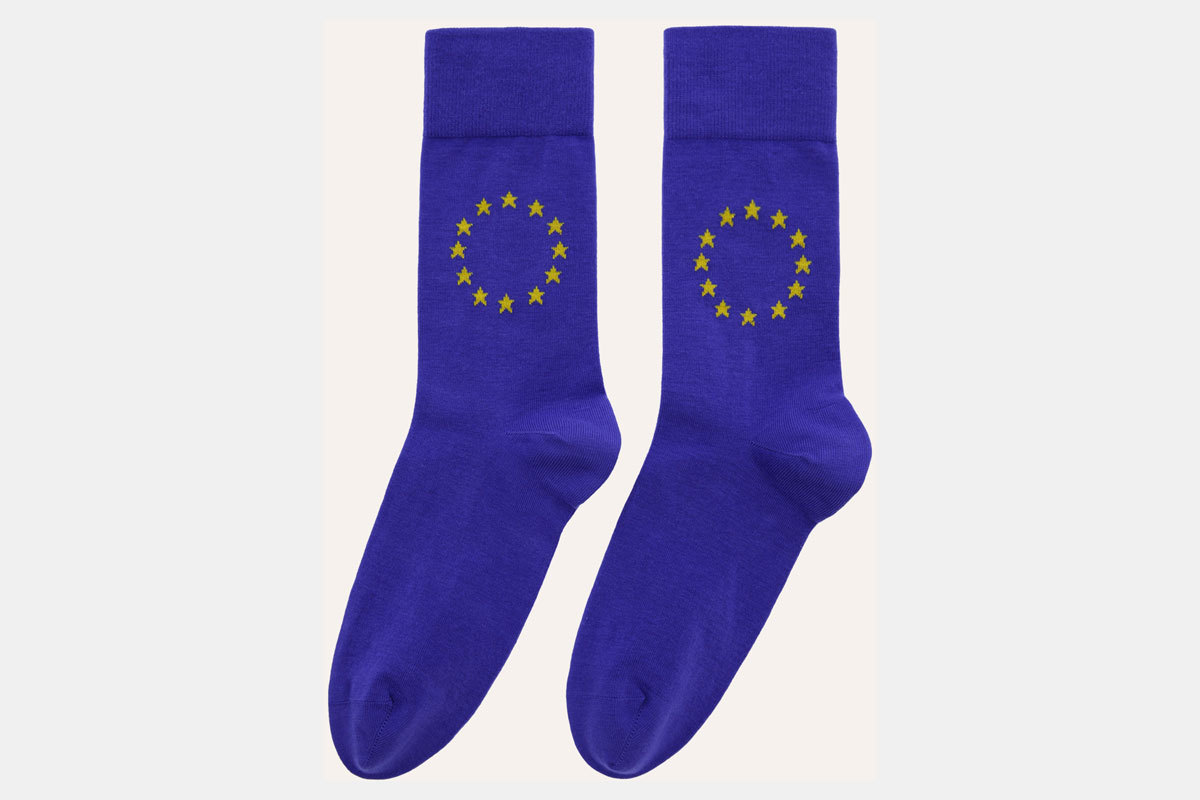 Never forget. Make a political statement with these EU-logo socks, perfect for Brexit opposers, or EU enthusiasts. Pair it up with this Vetements hoodie and turn yourself into a walking flag.
Shop them here for $35.
ASOS Crochet Lace Frill Ankle Socks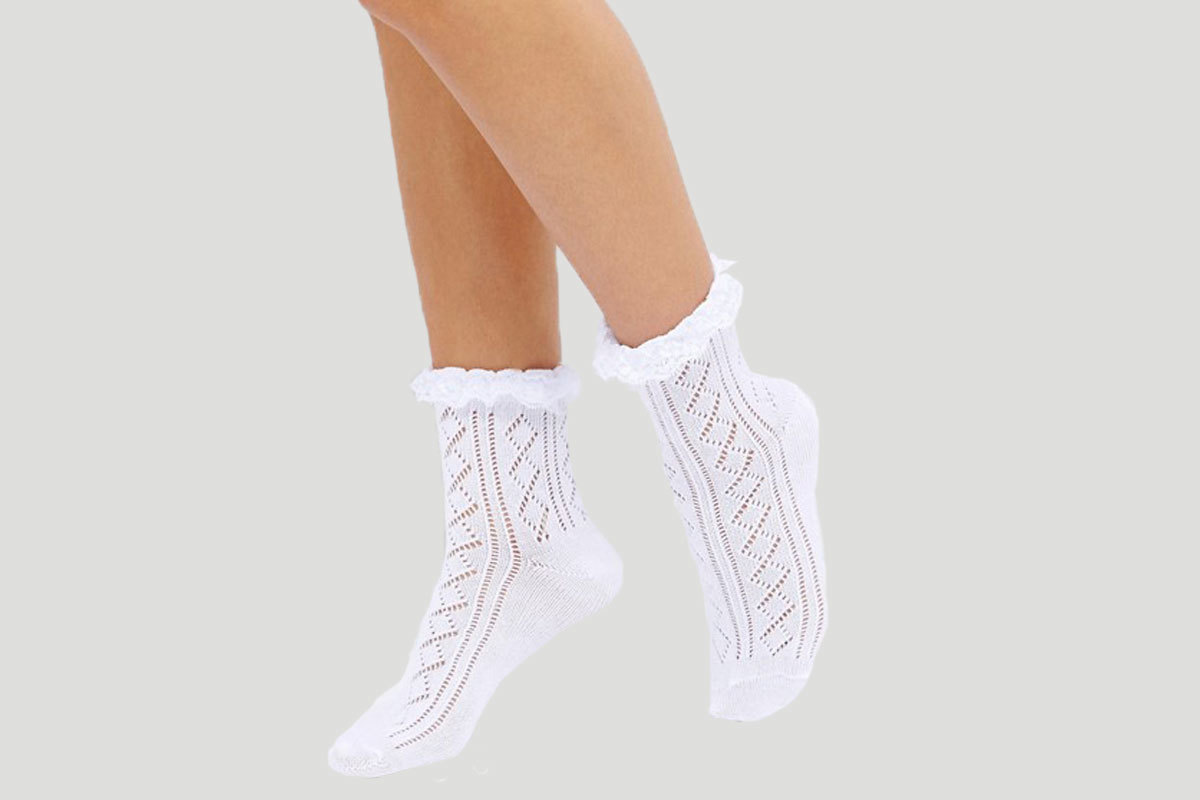 Yeah, you could have literally owned these since high school but that's exactly why we love them. Add a touch of school girl innocence to any look with these frilly crochet cuties.
Shop them here for $6.50.
Palm Angels White 'PA' Monogram Socks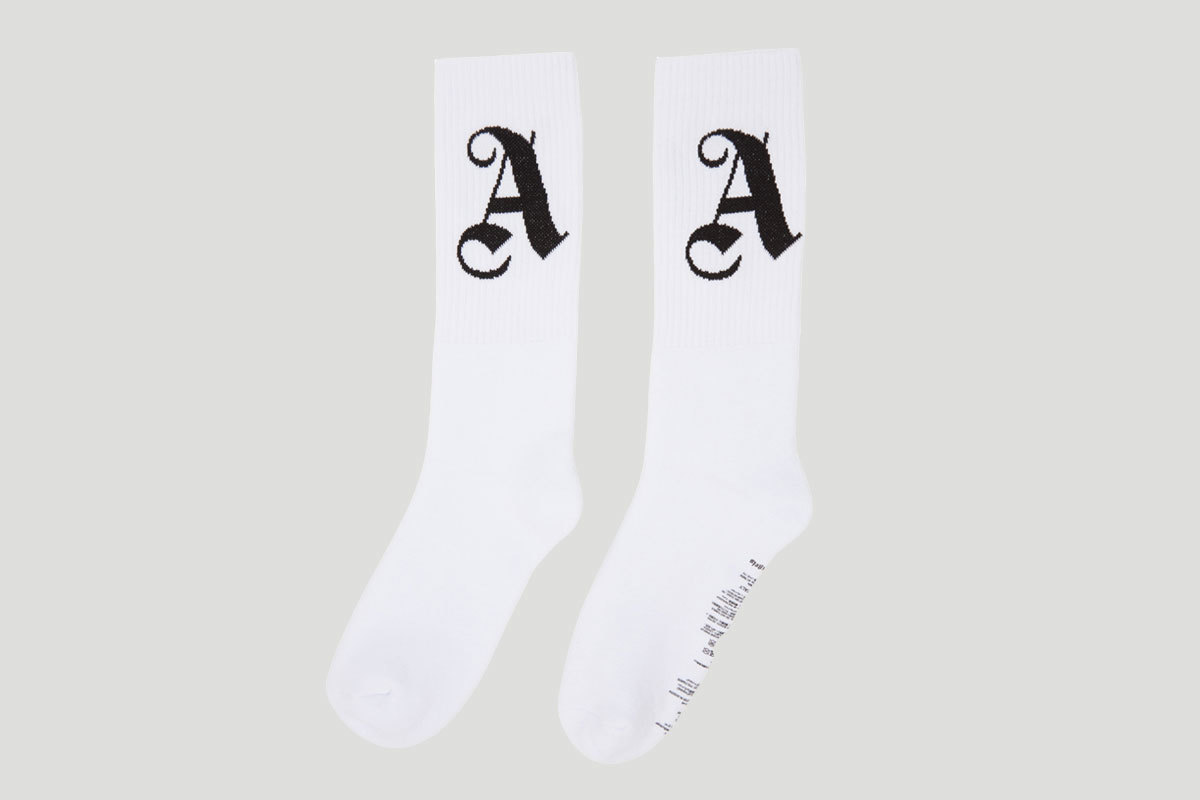 These monogram socks from Pharrell-favorite brand Palm Angels embody its skate-inspired aesthetic – although that doesn't mean to say they wouldn't make the most awesome personal assistant accessory.
Shop them here for $60.
adidas Originals White Knee High Single Roller Sock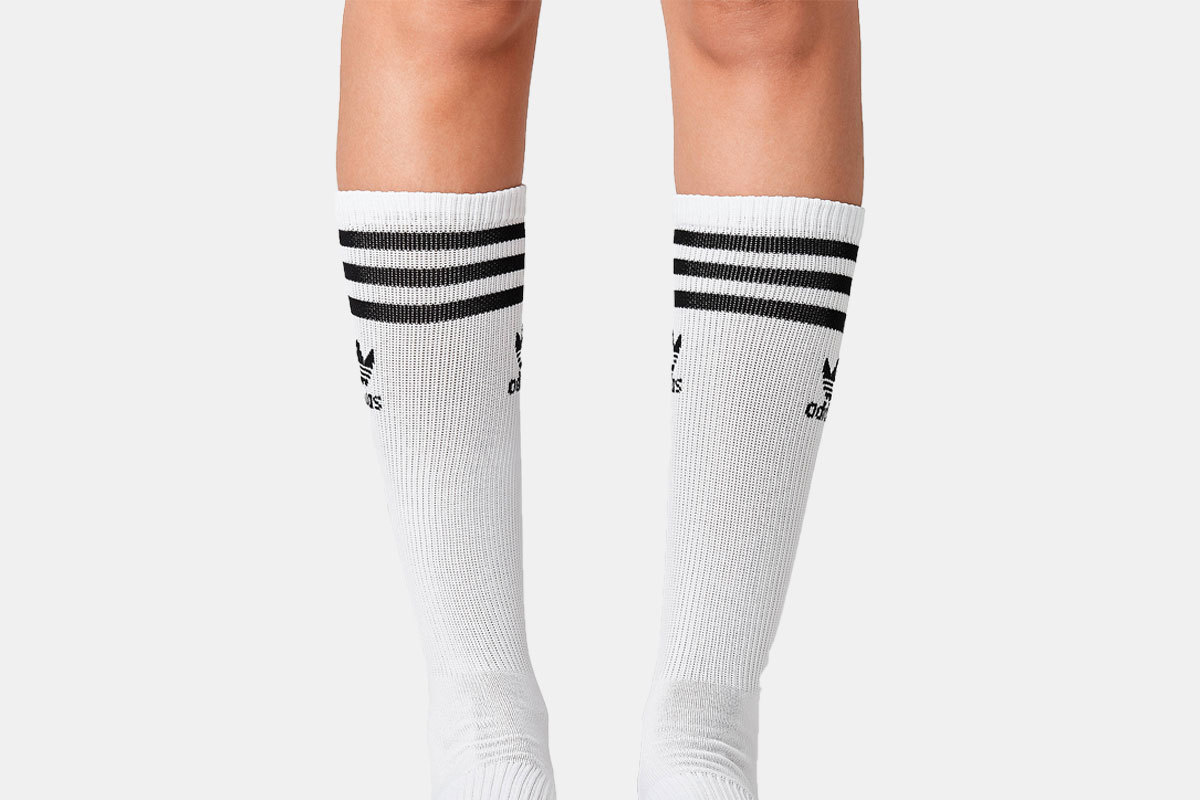 Taking it back to the days of after-school soccer practice, these knee-high socks by adidas are a sporty essential.
Shop them here for $10.
Vetements Black Reebok Edition Metal Socks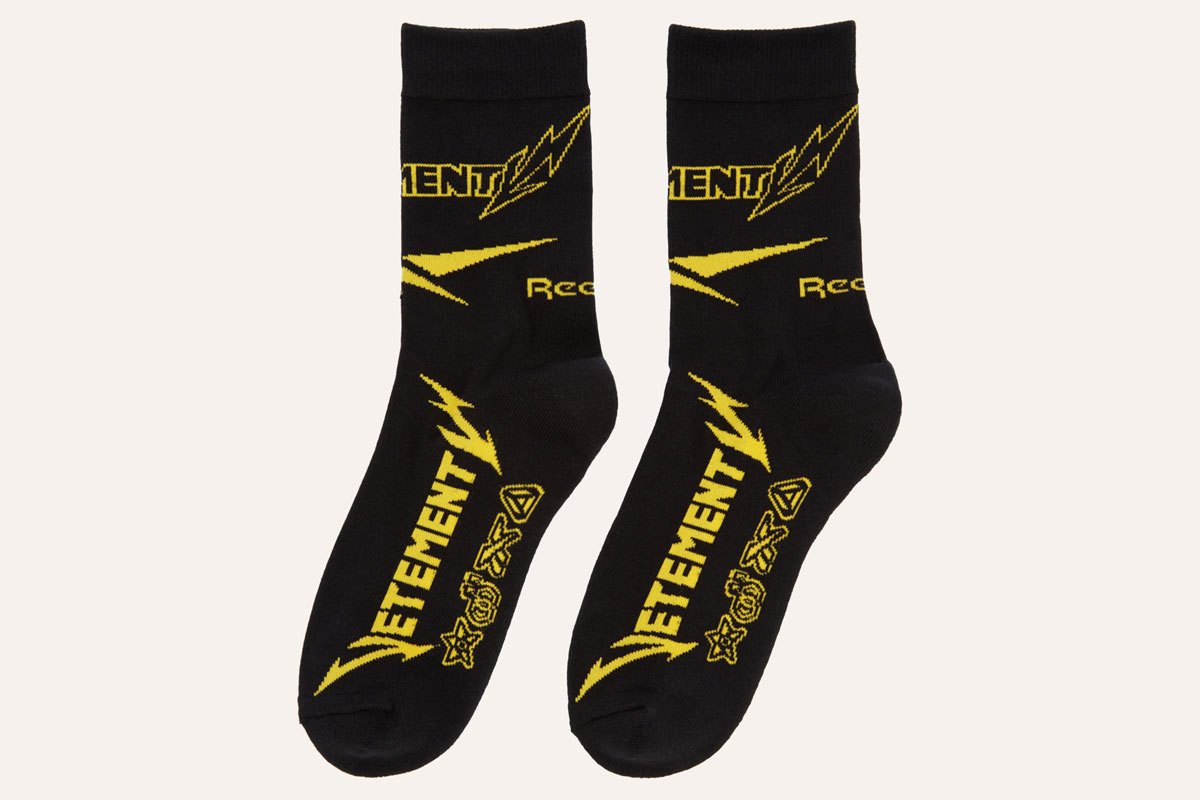 We're Thunderstruck. Reminiscent of the AC/DC logo, these dangerous-looking co-branded black and yellow Vetements x Reebok socks scream rock 'n' roll.
Shop them here for $75.
adidas Originals Solid Black Crew Socks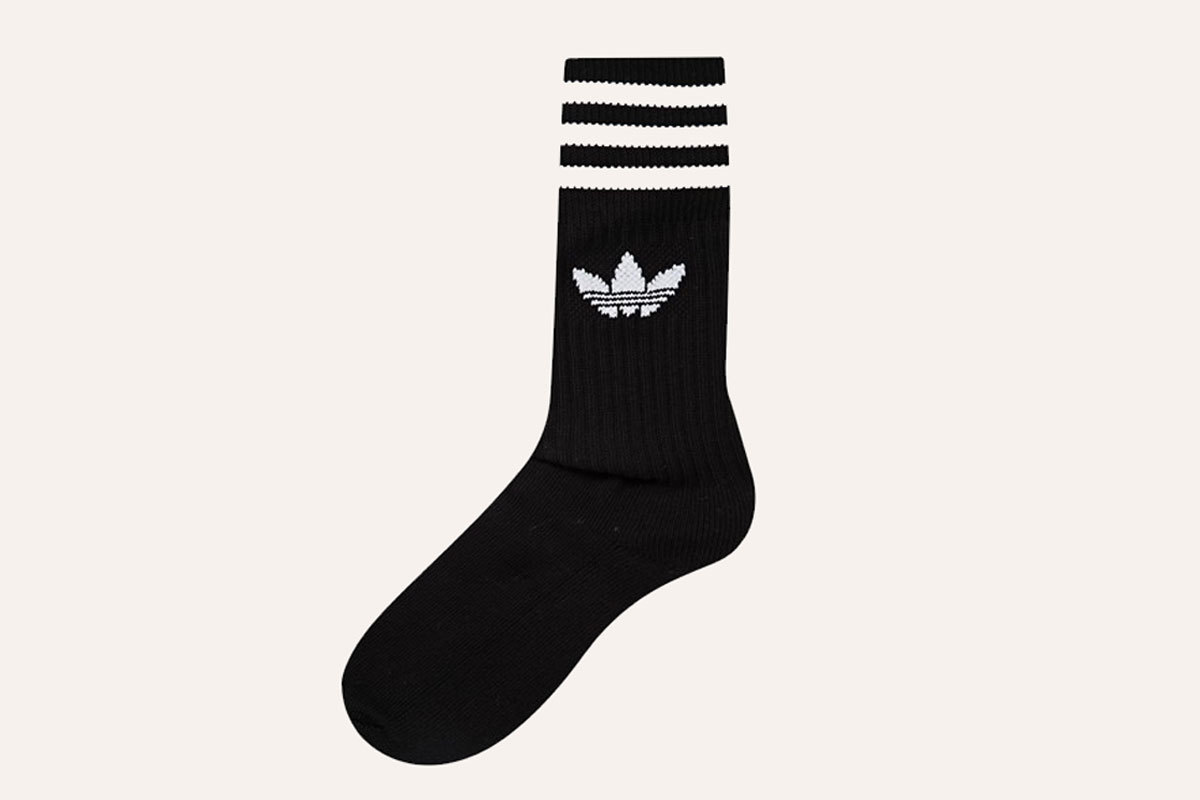 The classic adidas sports sock in a black iteration, these babies will add a sporty kick to your all-black outfit. Comes in a set of three.
Shop them here for $16.
Out From Under Patterned Monofilament Crew Sock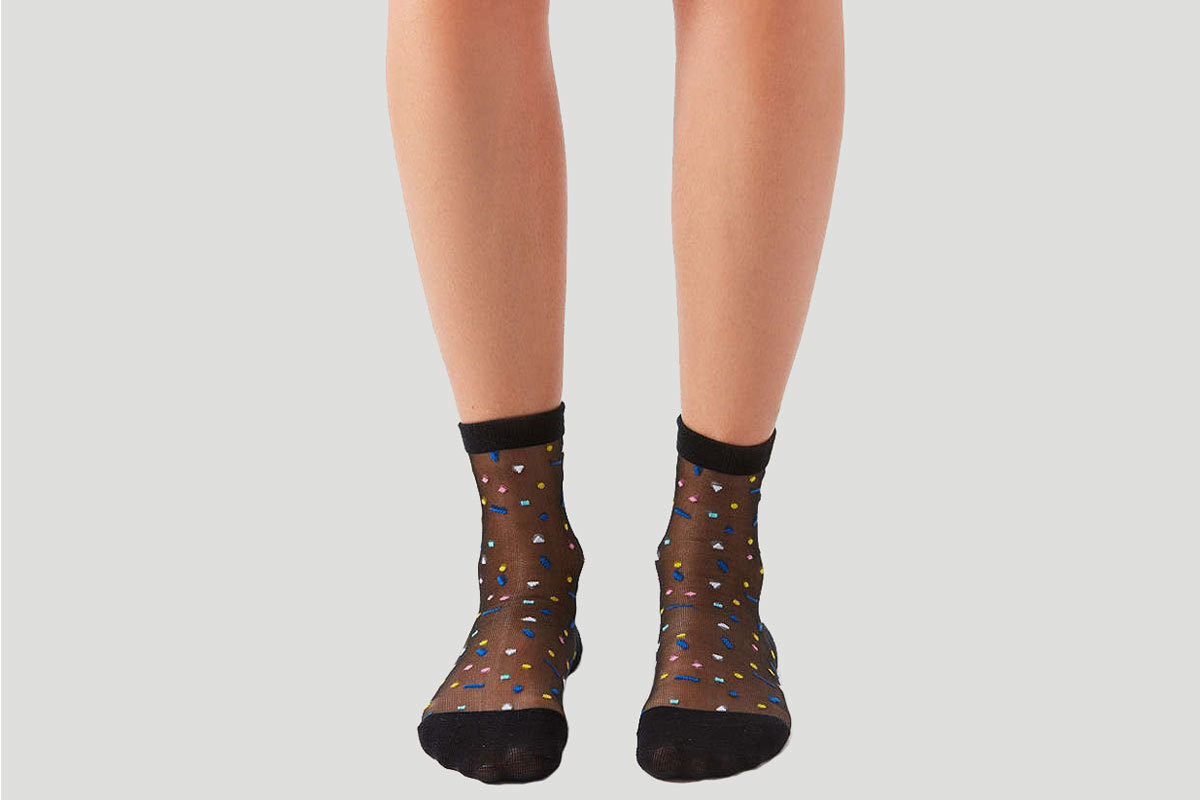 These sheer socks may not be the warmest but they'll look absolutely bomb with your favorite pink sneakers, and add a playful touch to night-out heels. The colorful confetti pattern is unmistakably '80s. The socks also come in a bold red shooting-star colorway and a polkadot white.
Shop them here for $12 each, or two for $20.
Nike Dri-Fit Cushion Crew Training Socks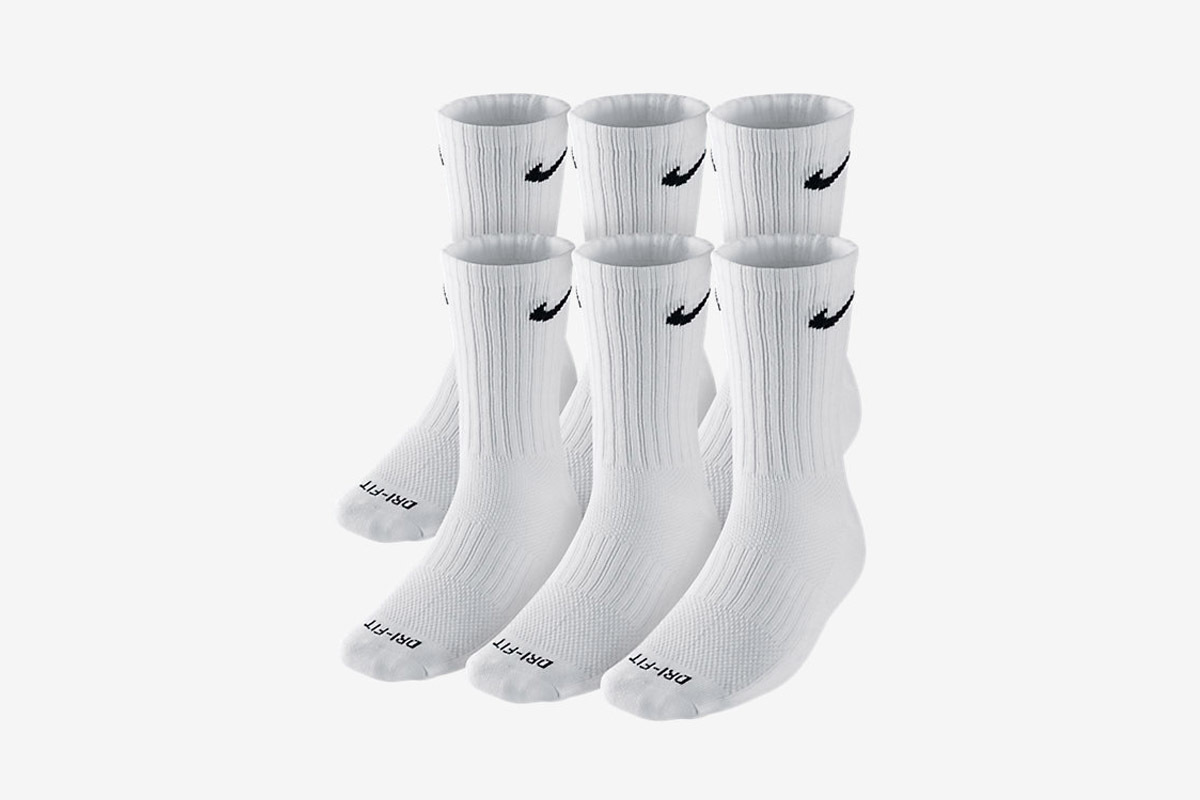 These high-performance socks are ideal for winter's sweaty feet, made in a hard-working moisture-wicking fabric to keep you dry. Oh, and you definitely can't knock that statement swoosh. Comes in a handy six-pack set.
Shop them here for $22.
Urban Outfitters Snoopy Sport Stripe Sock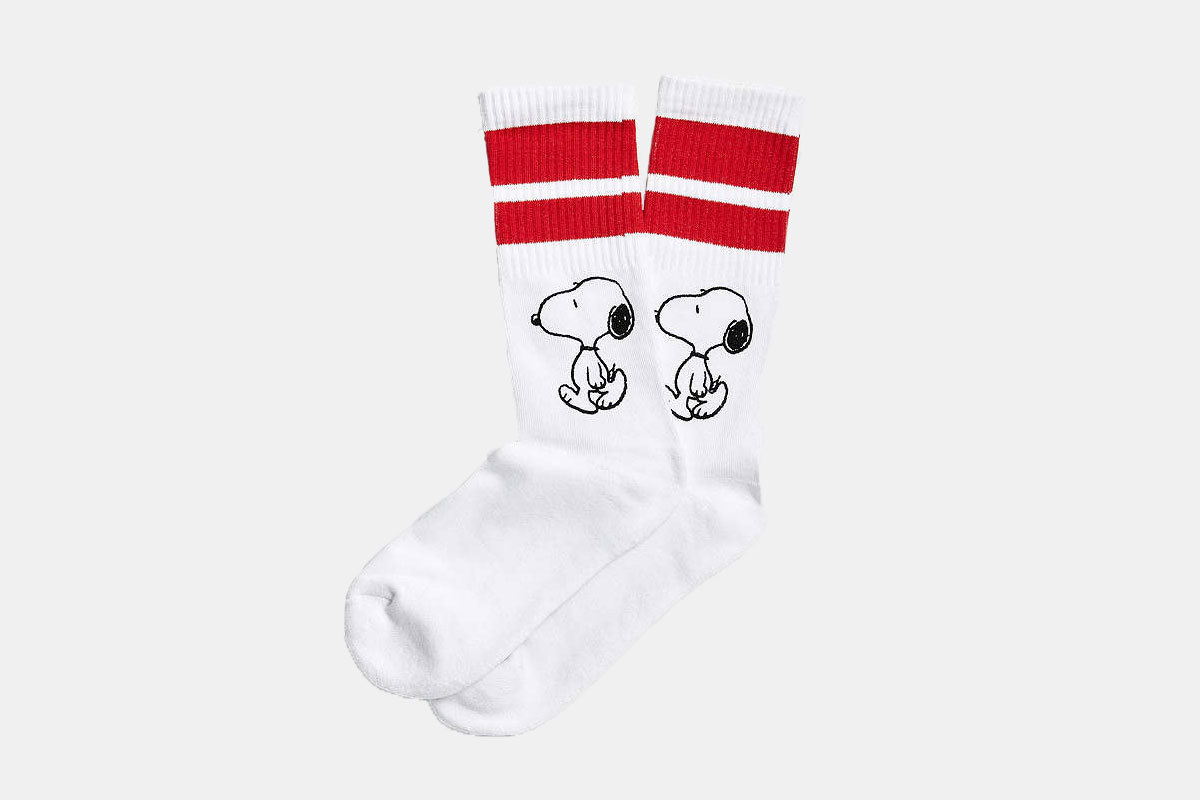 You may not be allowed to have a real dog, but with two loyal little beagles at your ankles, you'll deffo feel less alone. Because, as Charlie Brown says, "happiness is anyone and anything at all that's loved by you."
Shop them here for $8 each, or three for $20.
Topshop Sunday Funday Sporty Tube Ankle Socks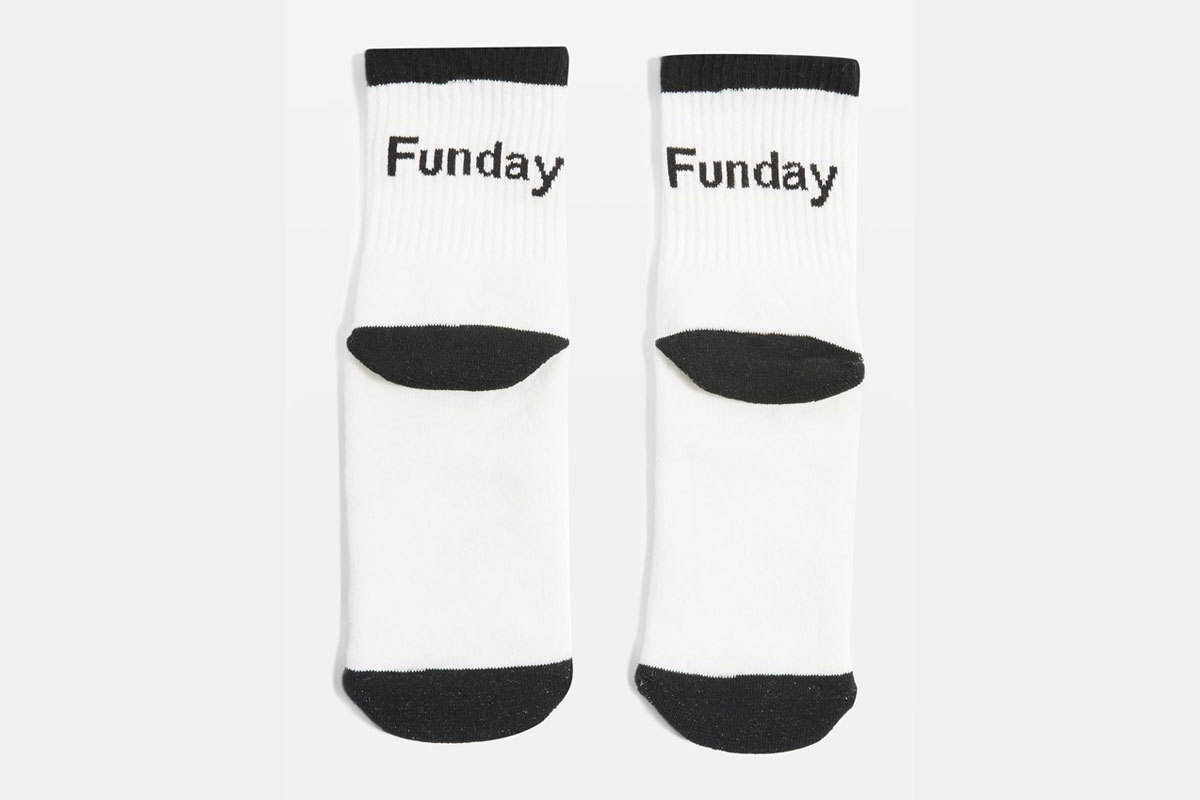 Day-of-the-week socks just got interesting. Whether you really love Sundays, or you just fancy drenching your ankles in irony, this "Sunday Funday" pair has got you covered.
Shop them here for $4.60.
Topshop Fishnet Ankle Socks
Channel a glam-punk mood with these fishnet ankle socks – a fresh alternative to black. Pair them with retro denim or even layer over tights.
Shop them here for $5.25.
Champion Reverse Weave 3PP Crew Socks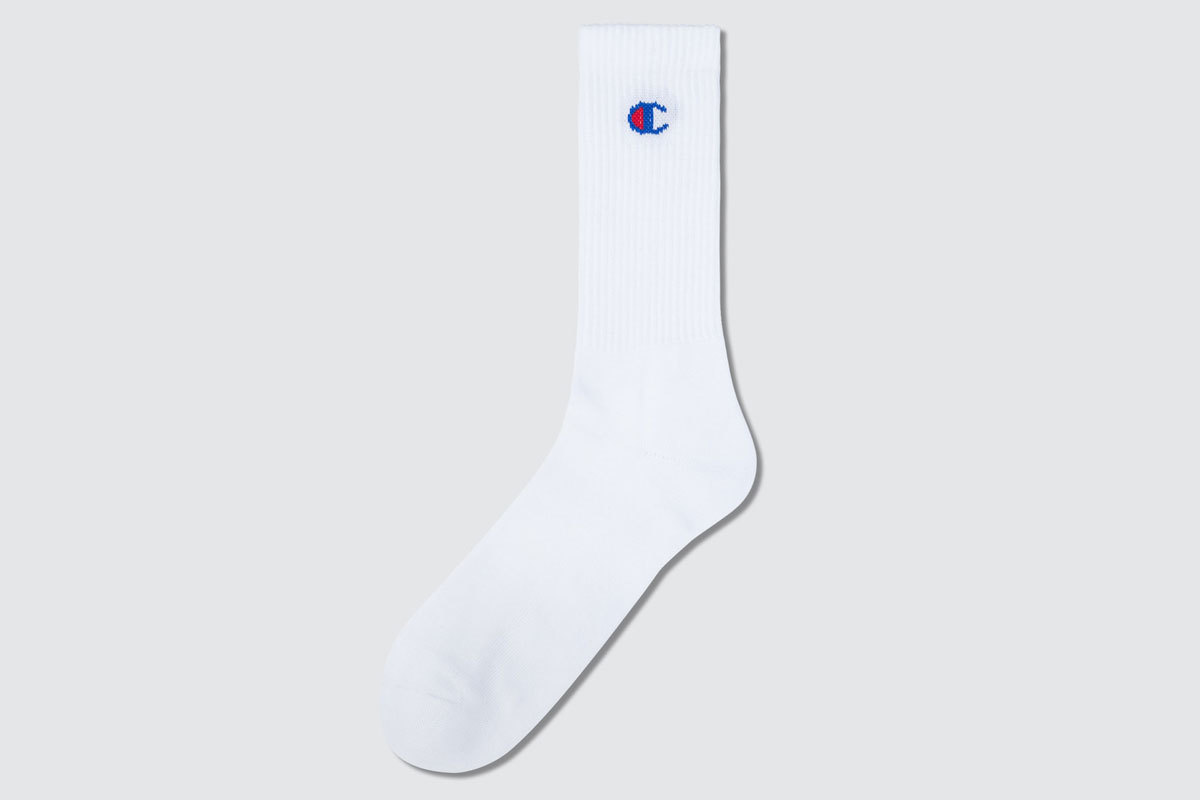 Featuring Champion's simple heritage logo, these multipack socks are a sophisticated take on the classic sports sock – coming in a a basic white, gray and black set.
Shop them here for $15.