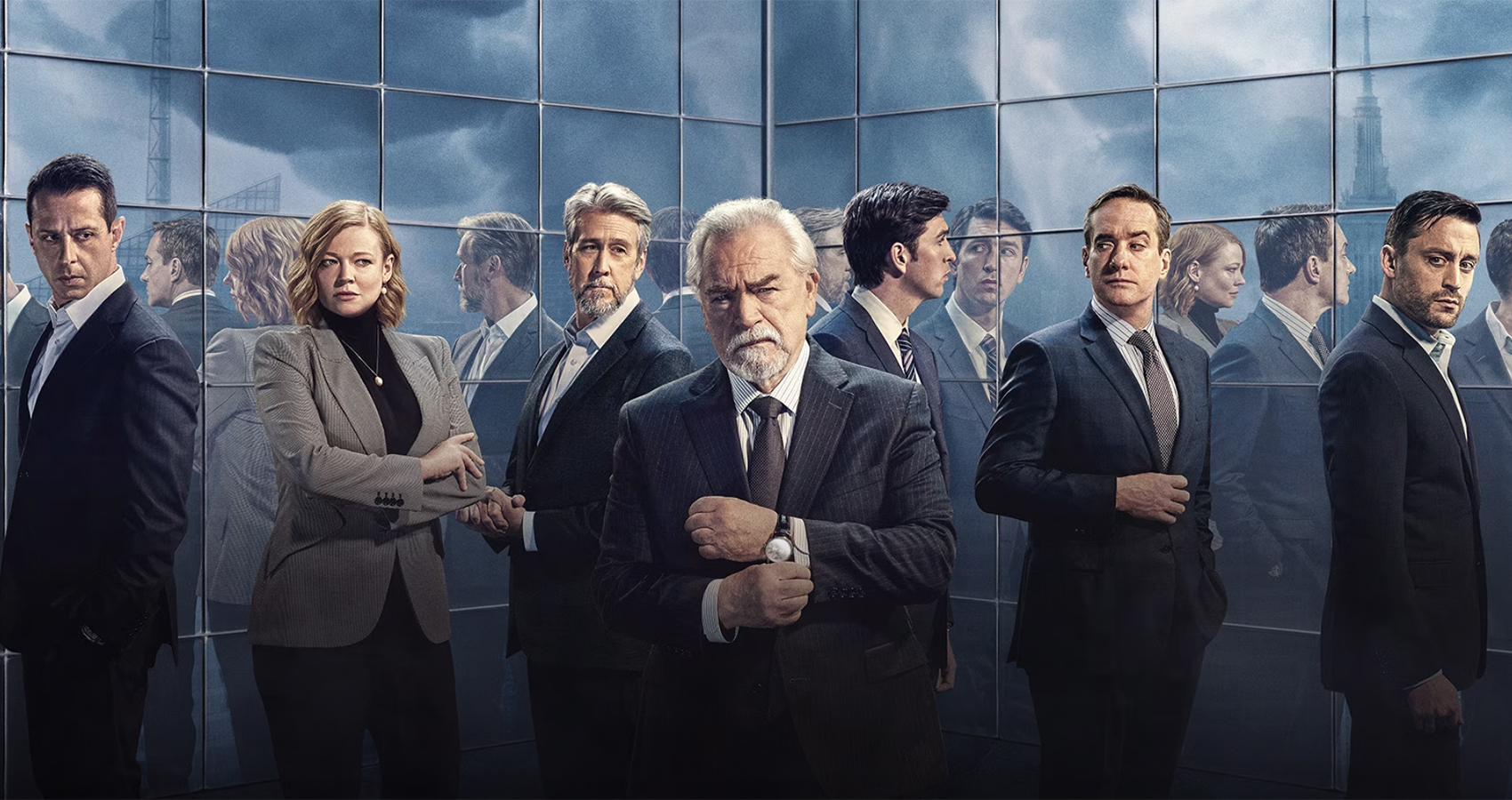 The "Stealth Wealth" of HBO's Succession
Nobody does "old money" like the Roys.
Classic prep got a TikTok makeover and a "Succession"-worthy new name: "old-money aesthetic." But what's behind the return of cable-knits and khakis? https://t.co/qm7MDxjM0j

— The Wall Street Journal (@WSJ) April 3, 2023
HBO's darkly hilarious tale of billionaires and betrayal is back with its fourth and final season. Succession's three central Roy children, Kendall, Roman, and Shiv, are "nepo-babies' to the highest degree. Different from other heirs and heiresses, the Roys wouldn't be caught dead in enormous logos and flashy bling. As the old saying goes "money talks, wealth whispers."
In the Season Four premiere, Tom Wambsgans (Matthew Macfadyen) cuttingly mocks that "ludicrously capacious" Burberry bag belonging to Cousin Greg's date. You would think designer labels would help you fit in with the crowd, but the Roys (and real-life ultra-wealthy) subscribe to "stealth wealth."
Tom Wamsgans' impact. https://t.co/ePBR6eDZUy

— Fashionista.com (@Fashionista_com) April 1, 2023
Stealth wealth sees the world's richest blend-in with the rest of us, covertly disguising their finances through generic-looking (but still expensive) material purchases. See Mark Zuckerberg's dorky fashion and Gwyneth Paltrow's understated courtroom ensembles. Minimalist, well-fitted, and timeless, "stealth wealth" shuns the bold and embraces the bland, because real money doesn't need to prove itself.
In Succession, the Roys, without their headline-making dad, could be mistaken for regular well-off Manhattanites. Dressed in $1400 plain brown hoodies and $800 unremarkable sunglasses, the second-gen Roys surely don't abstain from their father's wealth either. "Stealth wealth" makes the fashion of Succession unexciting but unattainable, all under the careful curation of the costume designer Michelle Matland.
Succession May Be Ending, But Shiv Roy Is My Forever Fashion Icon https://t.co/rXymktJwW6

— Fashion Brand Marketers (@seckcy) April 1, 2023
In an interview with The Ringer, Matland discussed the very specific costuming of the show, often meant to give insight into the characters. As he integrates into the high-powered corporate world, fans will notice Tom's subtle style evolution from season to season.
"What we tried to do was give him subtle detailing that would enhance that desire to show himself as something important in the room—like the pocket squares, the suspenders," said Matland.
When you're as rich as the Roys, you don't need to dress the part.