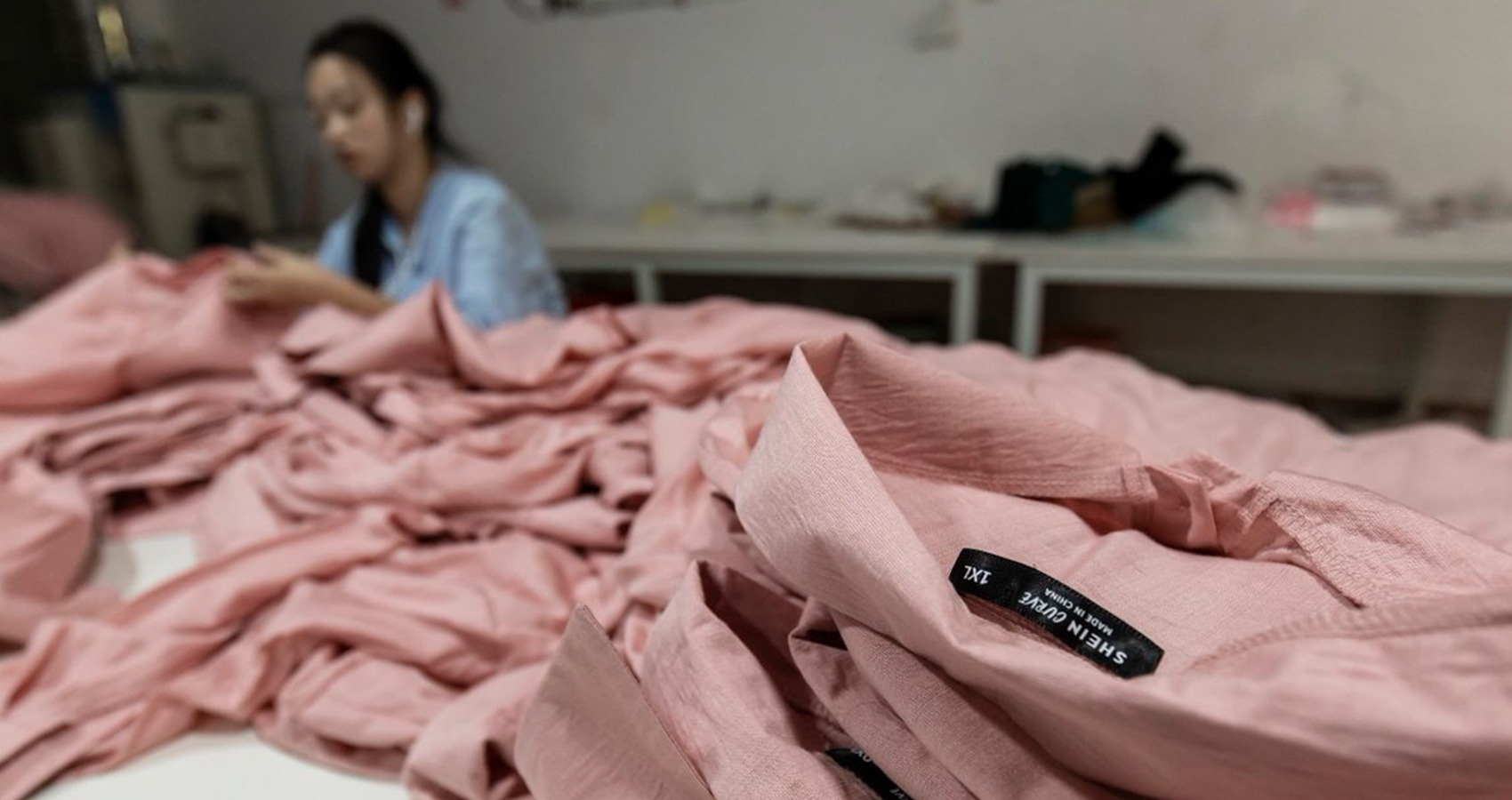 Shein Exposed For Violating Labor Laws
Still shopping at Shein?
Public Eye, a Swiss watchdog group, recently released an extensive report detailing how fast-fashion giant, Shein, has been violating Chinese labor laws.
Shein's headquarters and many of its suppliers are located in Guangzhou, a metropolis in the Pearl River Delta, located some 100 km north of Hong Kong. Public Eye hired independent Chinese researchers to track down Shein's manufacturing and packing process in China and Europe, they were able to locate 17 Shein partners.
Seven of them are located in Nancun, a neighborhood in the district of Panyu. Set up in former residential buildings are several dozen workshops situated within just a few streets. Researchers spoke to a factory owner who stated that the village produces clothing almost "exclusively" for Shein. These informal factories are relatively low profile compared to other international companies that generally use larger, regulated production factories.
75-hour weeks for @SHEIN_official: new research looks behind the Chinese online fashion giant's glitzy front. https://t.co/Q6zbDo3RF6 #Shein #FastFashion https://t.co/GIFz2bD2ro via @publiceye_ch #fastfashion #sheinhaul #sheincares

— Kristi (@kristisoomer) November 17, 2021
Researchers noted many safety and fire hazards. This includes entrances and stairs that wouldn't allow workers to leave the premises quickly, no emergency exits, and bars on the windows on the upper floors.
Several workers were interviewed and revealed that they sew for 11, 12, sometimes even 13 hours daily, seven days a week. With 75 hour workweeks, most employees get home after dinner every day of the week except one, with one day off per month. Out of the ten employees interviewed, none had signed an employment contract, which is illegal in China.
Chinese labor law states that a workweek must consist of 40 hours max, overtime cannot exceed 36 hours per month, and workers must have at least one day off per week.
Employees are paid per item of clothing made; there is neither a basic wage nor an overtime premium. Usually, the more complicated the item, the higher the wage. However, employees expressed their concern about ongoing reductions to item rates. At the same time, more and more complicated items are expected to be produced at their location. Simple pieces are increasingly being outsourced to other provinces where wages are even lower.
Researchers estimate that a seamstress will probably be paid a maximum of 3 yuan (47 US cents) for making one simple floral printed polyester dress.
Utra fast fashion brand Shein has exploded this year, but the company largely remains a black box. A new @PublicEyeSuisse sheds some fresh light on its operations https://t.co/Dlvz4YxUWh

— Sarah Kent (@SarahKNews) November 12, 2021
One researcher noted a poster pinned to the wall, indicating that the company is a "main supplier to Zoetop," Shein's parent company, and produces 1.2 million articles of clothing a day.
Shein can supposedly design, produce, and package a style in one week. Other fast fashion giants, like Zara, reportedly have a production cycle of three to four weeks in comparison.
In September of 2020, Shein published a Supplier Code of Conduct on its website for the first time. The introduction states that "upholding integrity, respecting human rights, and advancing environmental protection, as well as furthering sustainable development have always been at the core values of our operation."
It specifies, among other things, that "supplier partners shall provide a safe, hygienic and healthy workplace environment."
It also states that "supplier partners must adopt reasonable measures to reduce or mitigate the negative impact of their operations on the environment, and be committed to continuously improving the environment, protecting the environment, and maintaining ecological balance."
Public Eye's findings show that Shein's "code of conduct" is not being upheld. Shein's suppliers systematically take advantage of employees who are prepared to sacrifice nearly all of their time, forgo safe working conditions, work benefits, and financial stability because they don't have an alternative way to make a living.