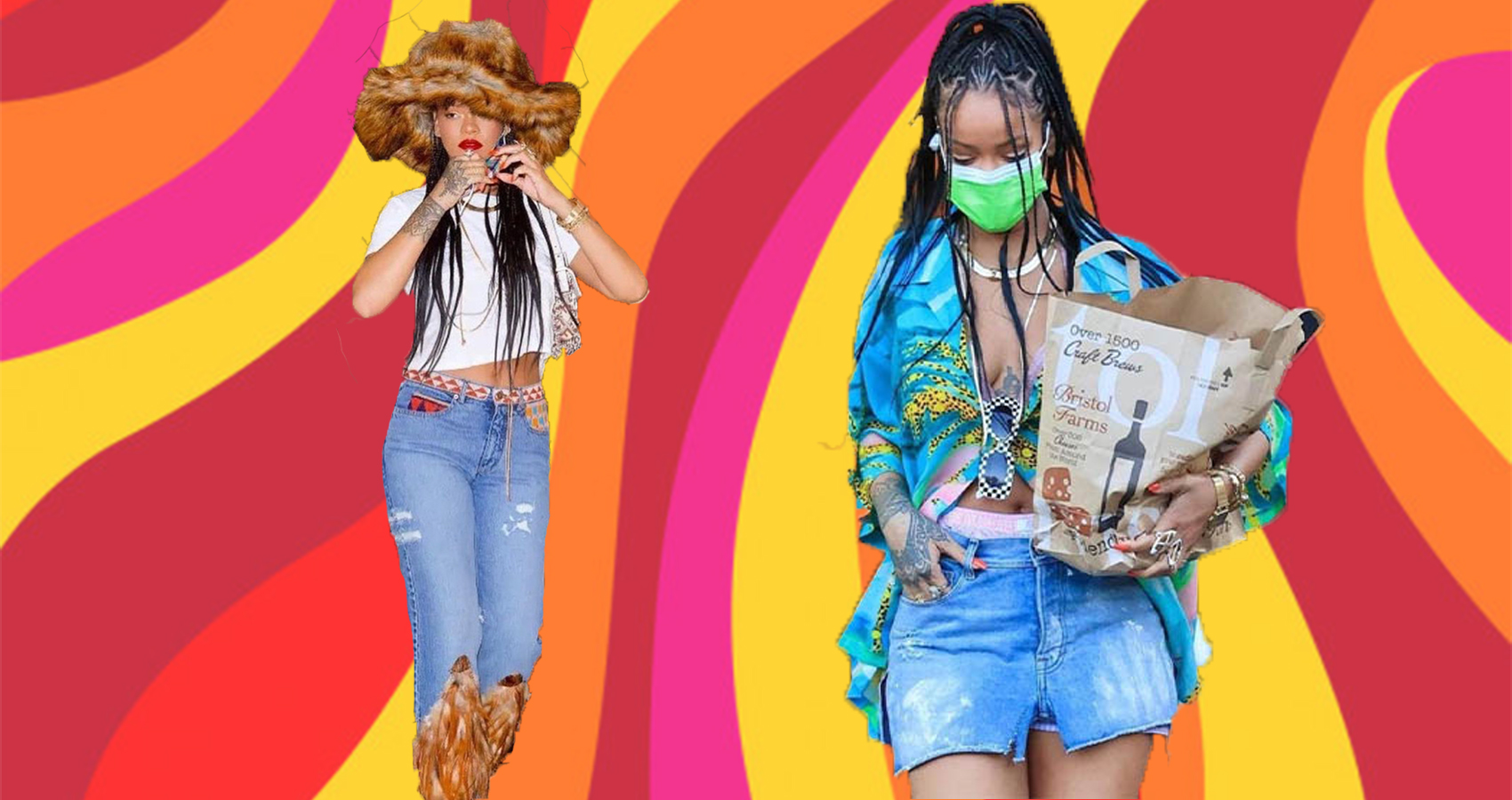 Rihanna's Vintage Game: Strong
See RiRi's stunning 'back in time' looks from the past weeks.
Rihanna barely leaves her house wearing 'ordinary' clothes so there's always a lot to expect when seeing her in the streets. For the past few weeks, the Barbados diva has given a go to good old vintage, looking glamorous all the time as if the pieces she dressed in were from the latest runway collections.

The 33-year-old R&B star and beauty mogul has been pulling off her new-old finds while casually dining out or getting groceries.
The superstar brought spring into the streets while out and about in Los Angeles, wearing plaid bouclé pastel coat from Karl Lagerfeld's Chanel Fall 1996 collection and a blue pearl choker necklace from Dior by John Galliano – although both pieces have apparently laid in the back of her closet for ages. But how effortlessly the 'Only Girl (In The World)' singer mixed these 'already seen' picks with fresh new stuff and still looked incredibly hot – that's what amazes us on the highest level, honestly.
On another night out in LA, she was spotted in a Mowalola top and Spring 1994 Todd Oldham flame-print dress (which she wore as a dress), covered in a leopard faux fur Dries Van Noten coat.

During the week, she also stepped out in a massive faux fox fur hat by London designer Benny Andallo pairing with vintage Gucci's Spring 1999 feathered jeans and a simple white cropped T-Shirt. According to Page Six, she went out to a bookstore while rocking this outfit – and so what? The fact that there's still a pandemic outside doesn't stop the queen to look her best and that's what truly makes her a global fashion icon, indeed.

The star decided to get back in time already in late January this year with her 'ride or die' hairstyle – a mullet, which she's been sporting on and of for almost a decade now. This time, she surprised her fans and admirers with the 'business in the front, party on the back' haircut while promoting her new Savage X Fenty Valentine's Day lingerie line.
Next Up, Princess Nokia Releases J.Lo Inspired Video For It's Not My Fault