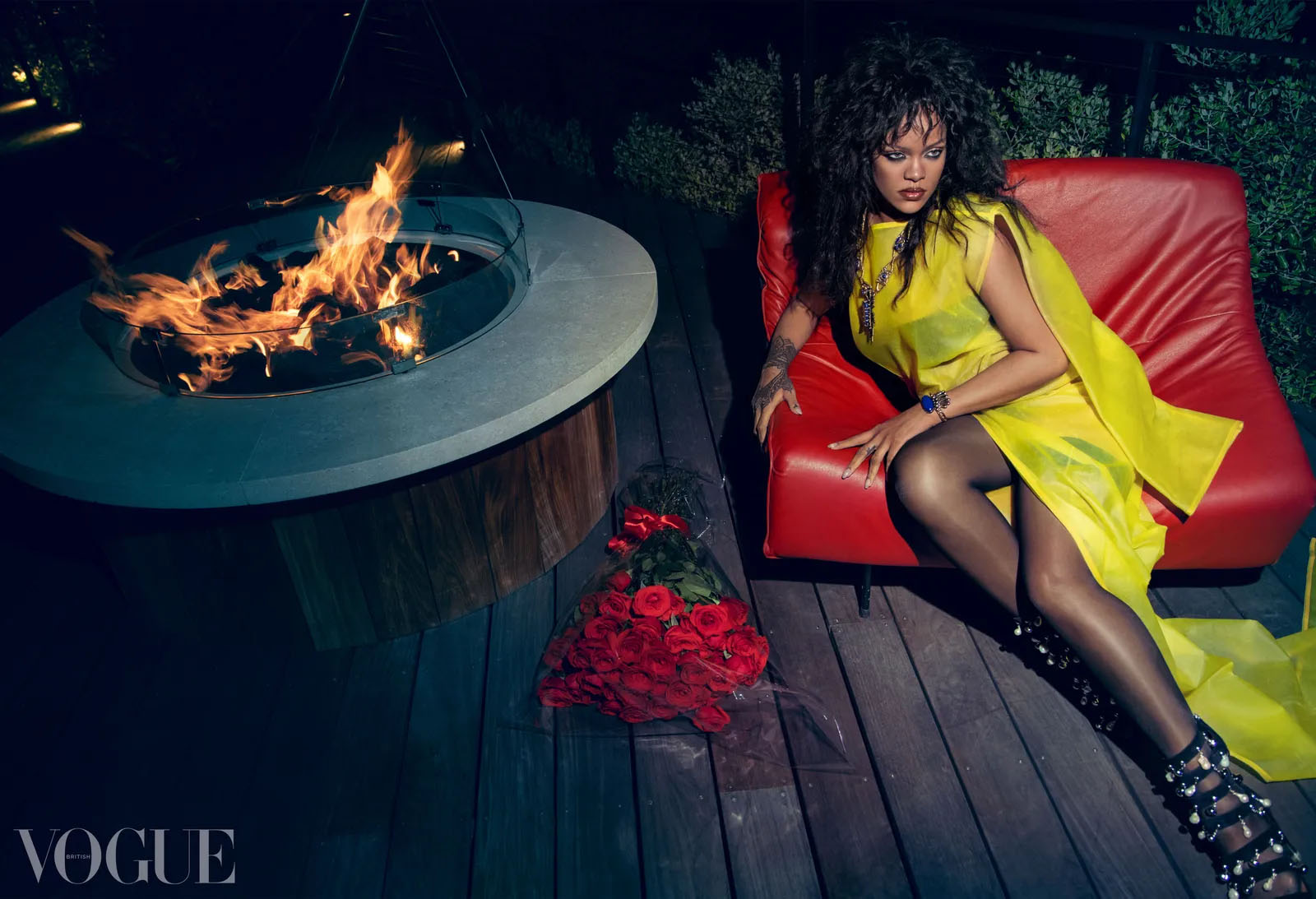 Rihanna Debuts New Sky-High Wolf Cut
Is there any hairstyle Riri doesn't suit?
Wolf cuts have been all over our Instagram feeds lately. The latest star trying the cut? None other than Rihanna. The star has never been afraid to experiment with her hair, and this recent move proves that the billionaire hasn't slowed down in providing us with hair inspo since becoming a mother.
Looking back at Rihanna's hair timeline, the Fenty Beauty founder has experimented with a mullet a few times. The last one was in 2021, but this grown-out version of the classic rock star haircut is the hair trend of the season. As expected, Riri absolutely nailed it.
In her first magazine shoot after expanding her family, the singer debuted the '80s hairstyle while posing with her newborn son and A$AP Rocky. The sky-high wolf cut was designed by Rihanna's favorite hairstylist, Yusef Williams, and we're obsessed.
Although the British Vogue shoot was only just released, you might recognize the look from some behind-the-scenes shots secretly taken by the paparazzi. This prompted the singer to take charge of her son's debut and release it herself.
Considering this wasn't the look she wore to the Super Bowl over the weekend, we're guessing the wolf cut is actually a wig. But given Rihanna's hair history, we wouldn't put it past her to chop off her locks for this future act.