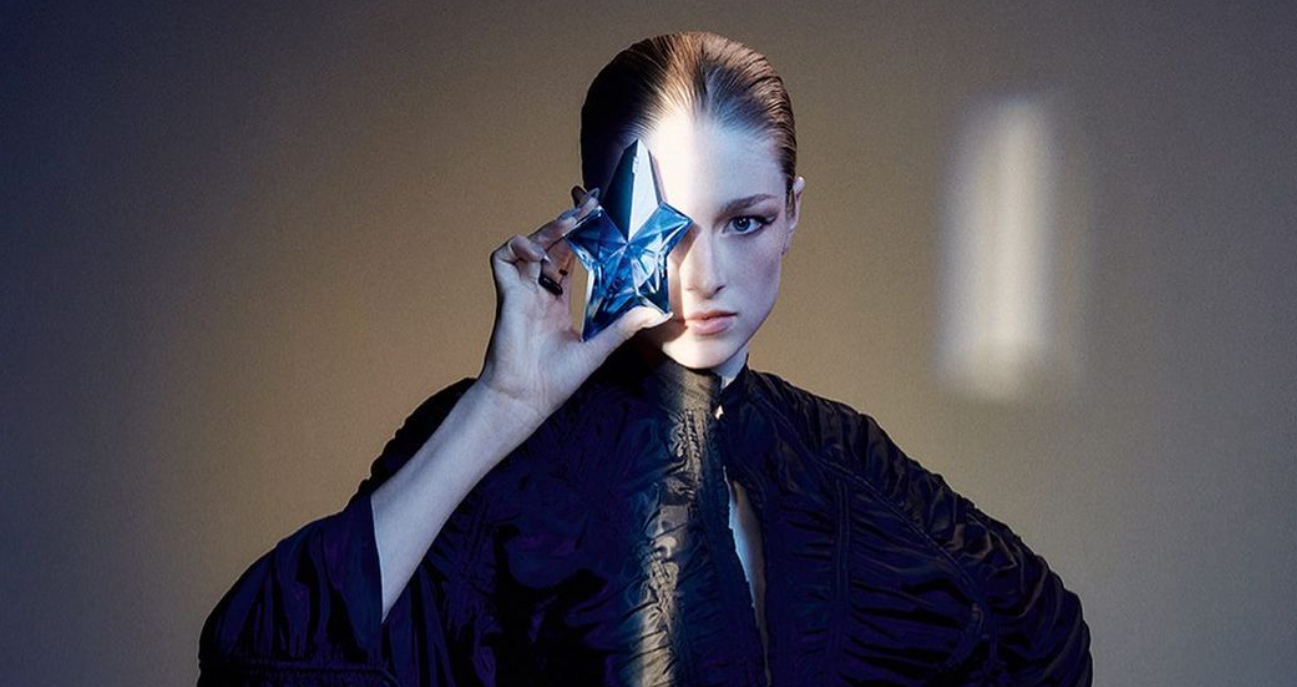 Hunter Schafer Is The New Face Of Mugler's Angel
Angel Elixir is a modern spin on the OG scent.
Euphoria star Hunter Schafer is the new face of Mugler's Angel fragrance line. The model will front the brand's new Angel Elixir EDP, which will be launched by the L'Oréal licensed fashion and fragrance house in March.
The original Angel fragrance carries decadent notes of synthetic praline, cotton candy and a red berry concoction whilst the new scent will feature white floral notes.
At just 24 years old, the North Carolina native is a multi-talented rising star with a dedicated Gen Z and millennial fan base. Hunter was reportedly chosen for the role by Mugler's Creative Director, Casey Cadwallader.
Speaking about the collaboration, Hunter said, "I have been a fan of the Mugler catwalk since I was a child. It was exciting to collaborate with Casey Cadwallader and with the entire team to bring the reinvention of this perfume to life."
"I am very happy that Hunter Schafer is joining the Mugler family," Danièle Lahana-Aidenbaum, President of Mugler fashion and fragrance said in a statement. "Not only is she a point of reference for the younger generations, but also an inspiration for all of us: talented, passionate, charismatic and multifaceted. We could not have imagined a better ambassador for Angel."
Hunter Schafer rose to prominence through her trans activism and went on to model for Prada, Dior, Gucci and Calvin Klein. She features in the HBO series Euphoria, which marked her acting debut and saw her receive a Primetime Emmy Award. Hunter Schafer will next be seen in the upcoming Hunger Games prequel, The Ballad of Songbirds and Snakes.