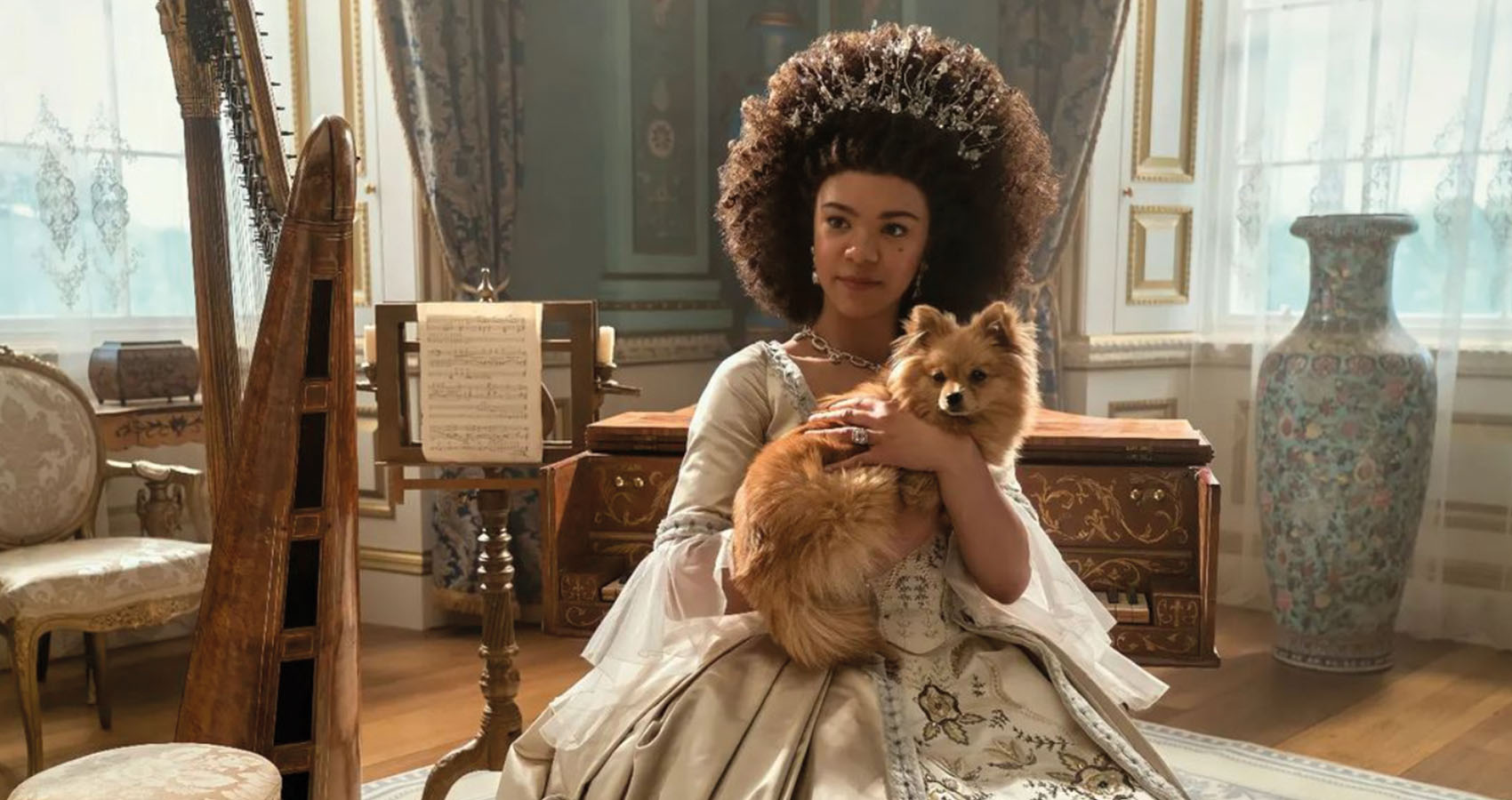 Queen Charlotte: A Bridgerton Story - Does Bridgerton Need To Be Historically Accurate?
The battle of facts and fiction.
The King's coronation wasn't the only royal event going viral this past week. By now, you must be aware of the phenomenon that is Bridgerton. On May 4th, a spin-off of Bridgerton's latest instalment Queen Charlotte: A Bridgerton story released on Netflix. Though the main show is historical fiction, based on Julia Quinn's best-selling book series, there are many aspects that are factual.
An example being the members of the Ton (society) and the norms during this time. To showcase the novelty of a period drama, sets, costumes and accents tend to be personalised to create the vision of the era it takes place in. In this case, it's the regency era of Queen Charlotte and King George III.
Producer, Shonda Rhimes has always made it clear that the series is not a documentary but simply historical fiction. The show's aim has clearly never been to replicate history. With its diverse reimagining of the ton, contemporary twist to costumes and string covers of pop songs. The slight modern aspect has always added to the appeal of the show.
It's safe to say that Bridgerton's main audience aren't tuning in for a history lesson. Their main interest at hand is in fact the on-screen romance of the couple in which the season is about. In fact I'm certain their audience care more for the actors having chemistry and a great story line above anything else.
With that being said, there are certain criterias that need to be regarded with period dramas. The question that arises is, do people care for the historical accuracy of Bridgerton? A tweet from a fashion historian pointing out that the royal portraits shown in Queen Charlotte are all of monarchy after the regency era sparked up a debate of whether or not it matters.
These two are adorable, but the portraits in #QueenCharlotte are KILLING me. NONE of those people were even *born* in 1761! pic.twitter.com/YtvV833bvF

— Dr. Kimberly Chrisman-Campbell (@HottyCouture) May 7, 2023
Do small details like this affect the quality of the overall show? For an average viewer, probably not. However, for a series that has a budget of $7 million per episode, you would think they'd have the best set designers to ensure even the frivolous details are accurate. It feels lazy from their side.
Who knows, maybe we'll spot a Starbucks cup in the next season!
Up next, Sydney Sweeney And Glen Powell: Are Hollywood Cheating Allegations Just Great Publicity