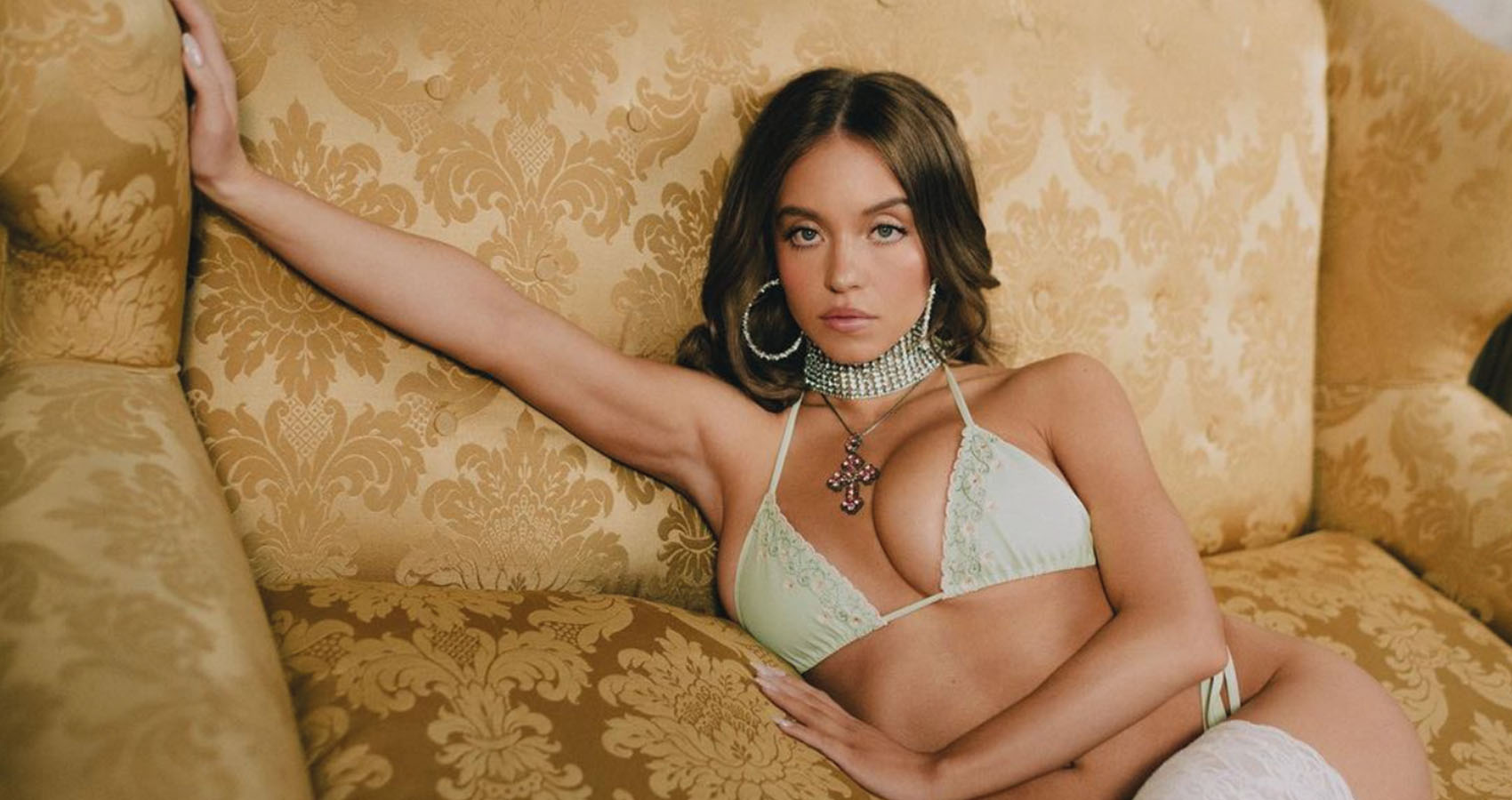 Sydney Sweeney And Glen Powell: Are Hollywood Cheating Allegations Just Great Publicity
Is there such thing as bad publicity?
In Hollywood, celebrity couples aren't uncommon. Nor are PR relationships and stunts. Sometimes publicity is set up and sometimes the public does it for free. Social media become fixated on celebrity couples and PR teams are well aware of that. Simply put, celebrity romance is a product that sells. All it takes is one rumor, a candid or even a remotely intimate glance that can spiral into a hundred new narratives. Suddenly there's a couple nickname, cheating allegations and an over-analysis of your every move. The current "victims": Sydney Sweeney and Glen Powell.
Though Sydney Sweeney has been in the spotlight for a couple of years now, the attention towards her really sparked after the release of Euphoria, Season 2. Her role as Cassie resulted in countless viral memes, internet chatter and even an Emmy nomination. She's now got brand endorsements from the likes of Miu Miu, Laniege and Armani. She also seems to have 12 upcoming projects including her Romantic Comedy with Glen Powell. Now, Powell has had roles in multiple hit movies. His most recent roles being in the widely loved rom-com Set It Up and the blockbuster hit, Top Gun: Maverick.
When the announcement of their movie, "Anyone But You" was first released, the audience were uncertain what the pair's on-screen chemistry would look like. Once the candids of production started to drop, it began. The candids were enough for the hopeless romantics to be invested in this project. I'm sure the fact they're both very good-looking also helps. The movie started to get free publicity before they even wrapped filming.
Sydney Sweeney and Glen Powell on the set of their upcoming rom-com 📸 https://t.co/dQij8TZLYL

— Film Updates (@FilmUpdates) March 28, 2023
Glen Powell and Sydney Sweeney on the set of their upcoming rom-com 📸

(via @GlenPowell_Army) https://t.co/E4kyUyEF0s

— Film Updates (@FilmUpdates) March 8, 2023
Then Instagram happened. They started sharing photos and videos hanging out in between takes, hanging with his family and cute selfies. It was enough for people to start shipping them as a couple regardless of Powell having a girlfriend and Sweeney being engaged to another man. People started questioning their proximity as co-stars.
The narratives continued, Glen's relationship ending just as filming wrapped and his now ex-girlfriend unfollowing Sydney made for easy cheating rumors. It was then followed by tabloids claiming that Sydney doesn't wear her engagement ring anymore and that her fiancé was seen moving out. As of late, it seems Sydney and her fiancé are still together as they were seen on a date with matching leather jackets a few days ago.
Sydney Sweeney spotted with her fiance Jonathan Davino on Friday (April 28, 2023) pic.twitter.com/27MrZ2FvQy

— Sydney Sweeney fans (@SSydneyBest) April 29, 2023
Whether the cheating allegations are true, I don't know. Neither have made the effort to deny but why would they? "Bad" publicity still makes for great advertising. There's already so much conversation surrounding the movie. The film is still months away from release and its definitely worked the internet up in a frenzy already to tune in.
I wouldn't be surprised if their publicity team told them to just roll with it. I'm even more sure that when it comes to promoting their movie, they might just lean into the rumors and add onto the gossip. They might not even have to, the chemistry could simply just exist which would be enough. The general public loves drama just as much as they deny they don't, they especially love Hollywood drama. This is exactly that.
Glen Powell and Sydney Sweeney's R-rated rom-com 'ANYONE BUT YOU' will be released December 15, 2023.
Up Next, Missy Elliott Gets Honoured As The Living Legend She Is Missy Elliott Gets Honoured As The Living Legend She Is (fizzymag.com)