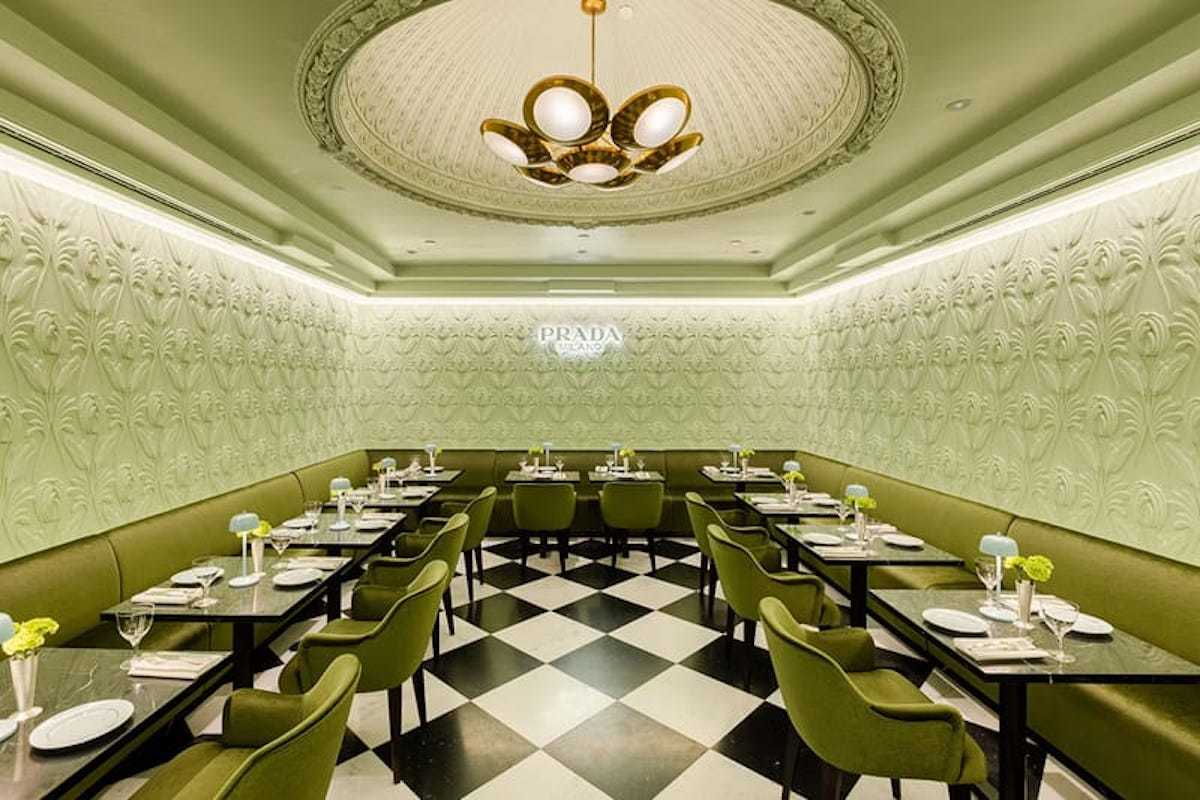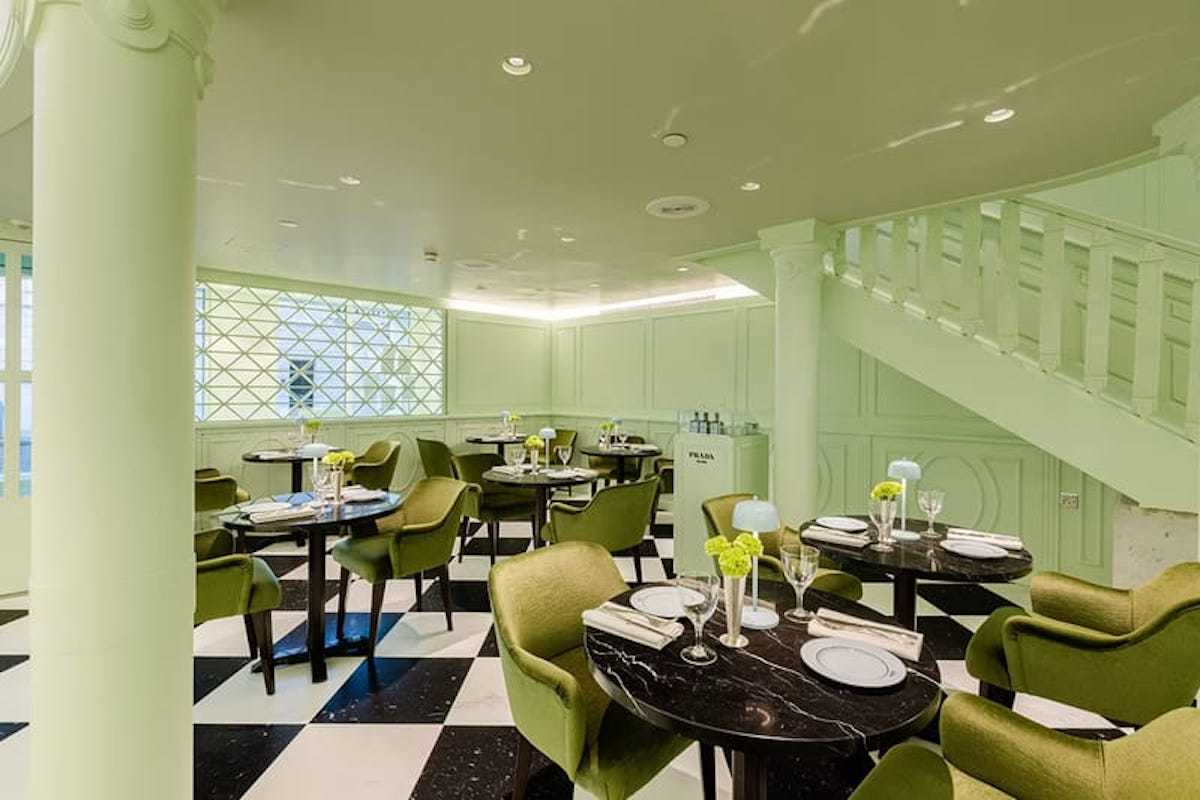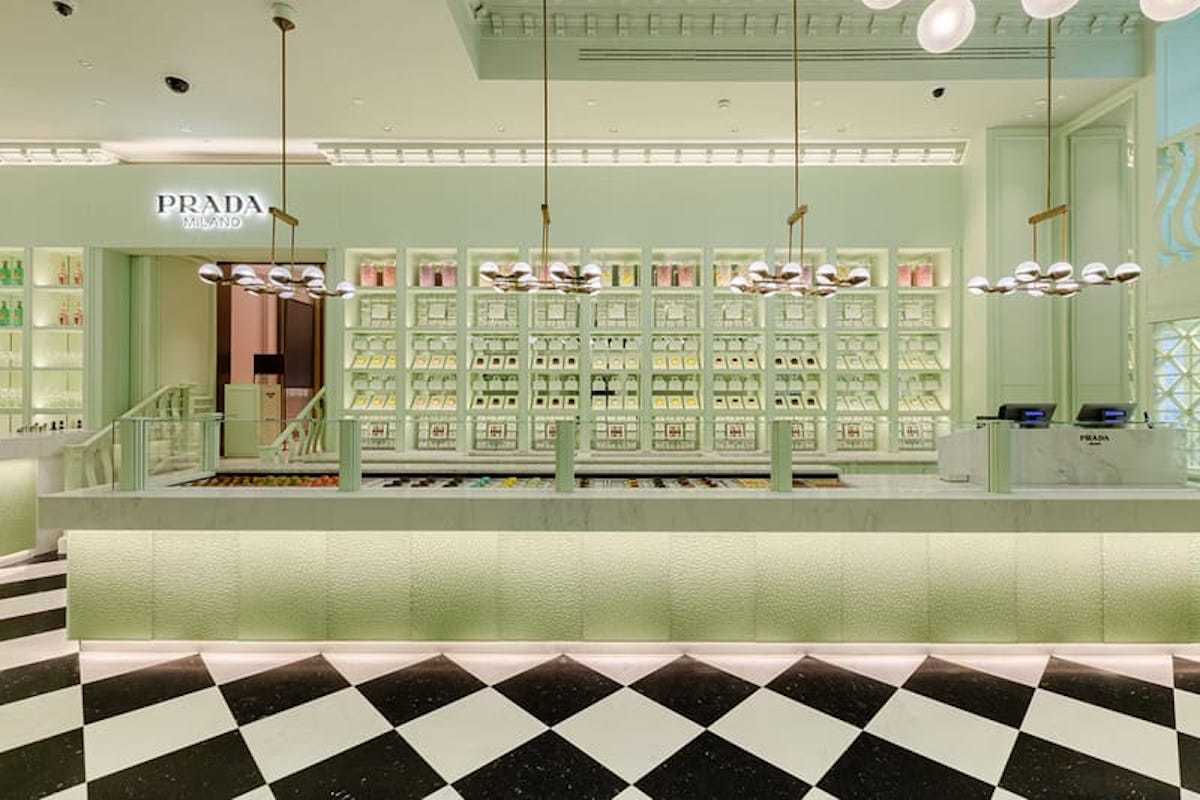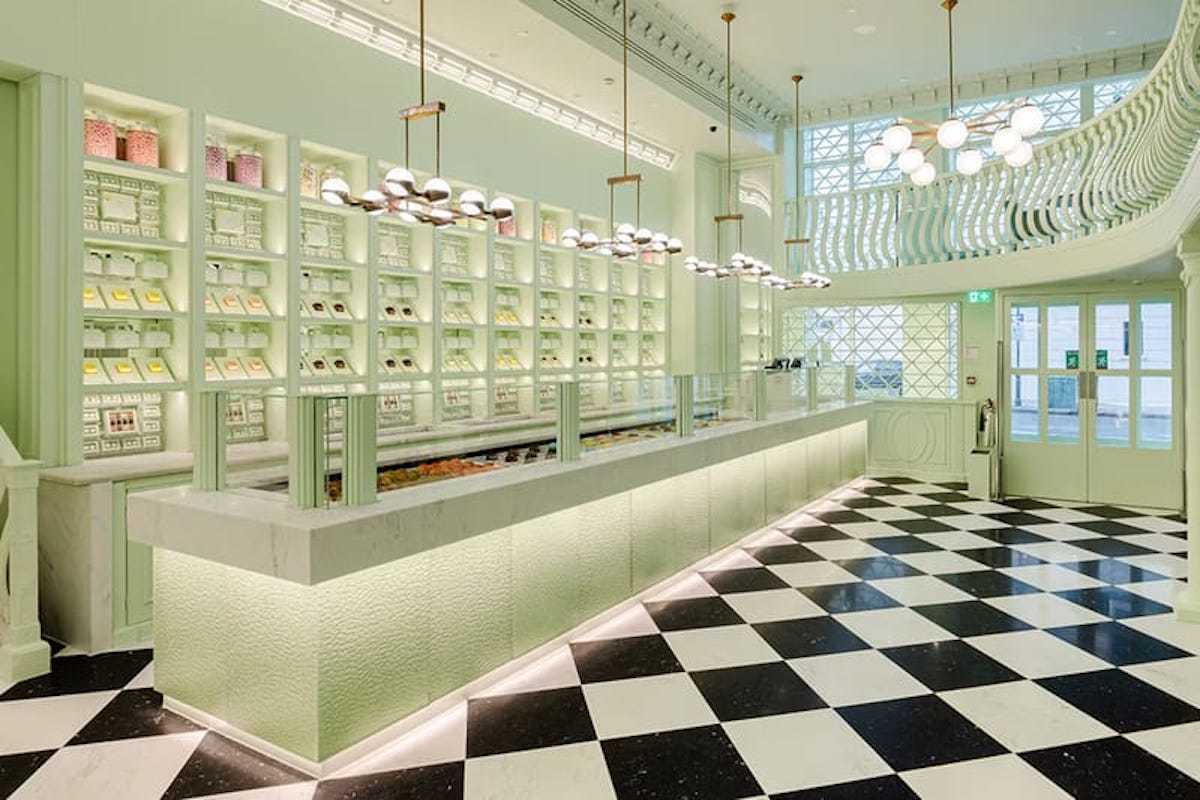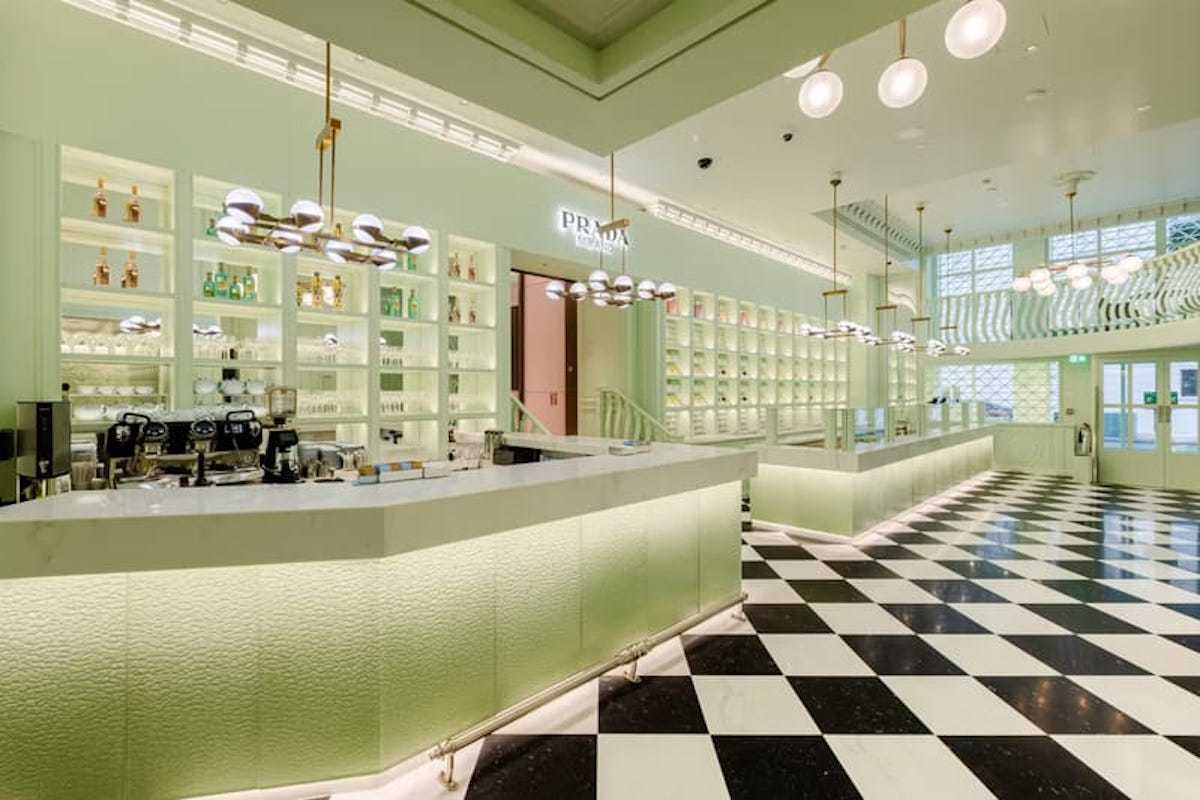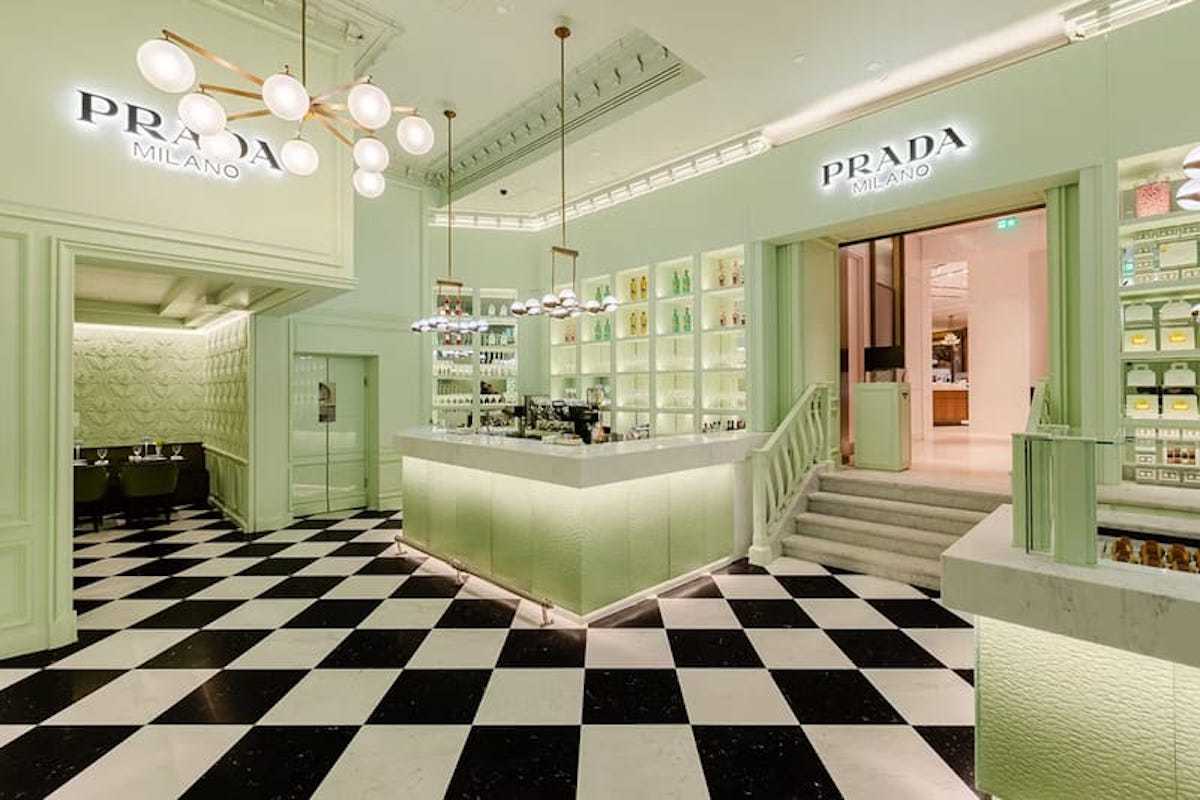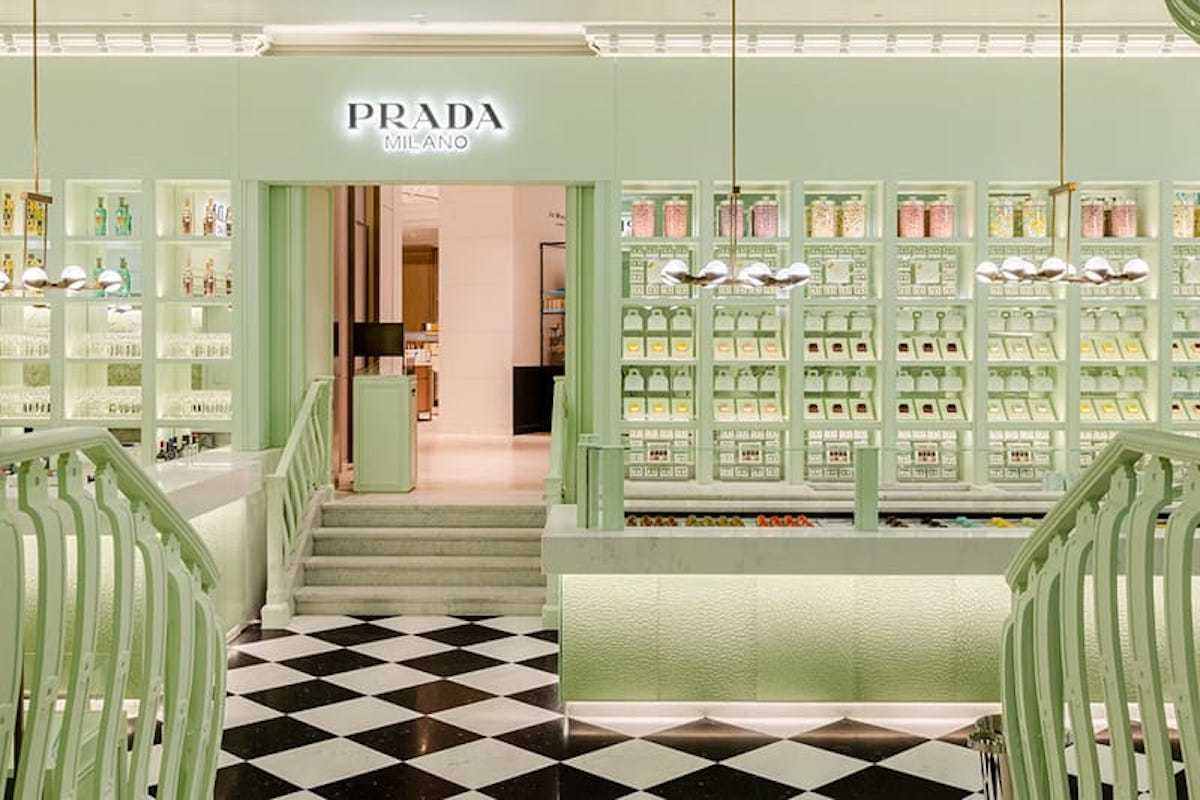 Prada Café Blurring The Lines Between Fashion And Food
Another classic cross-over episode.
London's Harrods is a temporary home for Prada's new immersive experience- Prada Caffè. By temporary, we do mean it will come to an end, but you have plenty of time as the café will be open until early 2024. Unlike previous Prada experiences that have only been available to the exclusive Prada Travel Club, the latest Prada dining experience is open to all willing to reserve a table on their website.
A surreal and luxurious experience for all who attend, it will not disappoint. The aesthetics of the café are inspired by an interior of a 1950s soda shop, showing their playfulness with time and space. The mint green contrasts beautifully with the black and white checkerboard flooring- a nod to original Prada boutiques in Milan. Marble tables and velvet seating are available for Italian-curated breakfasts, lunch, dinner, drinks, and small bites. With its picturesque interior and cake-lined counters, the place makes for some great shots.
Another great idea from the Prada team has again been expertly executed. Buon appetito!