Blumarine Turns Lynchian In New Petra Collins Campaign
Russian supermodel Sasha Pivovarova stars in the eerie short film.
Italian-based brand Blumarine has released its Fall/Winter 2022/23 campaign, shot by Petra Collins. Collins, whose art captures coming-of-age and female experiences through a dream-like haze, has brought her internet-age eye to the Y2K designs of Nicola Brognano, Blumarine's creative director. An eerie Hollywood tale unfolds in the one-minute video campaign and accompanying photographs, where a David Lynch-type atmosphere builds through Collins' feminist lens.
Supermodel Sasha Pivovarova, an icon of fashion's late-2000s "Russian doll" craze, stars in the campaign. She wears monochromatic pink and baby blue Blumarine ensembles while lounging atop a car submerged in a swimming pool. Lynchian imagery intercuts Pivovarova's modeling, with dark streets winding à la Lost Highway and manicured hands twisting à la Laura Palmer. The final look is a paring of low-rise jeans, a stomach-baring crop top, and a bright red fur coat, which Pivovarova wears while standing still on the car's roof. The pink car, a reference to Angelyne the billboard queen, is towed out of the pool in the campaign's final shot.
Lotta Volkova served as the campaign's stylist, who crafted a feminine vision of romantic colors and soft textures. Brognano headed the campaign's creative direction, traveling into new artistic territory with a surrealist approach. Hair stylist Holli Smith slicked Pivovarova's blonde locks into a bun, while makeup artist Kali Kennedy and nail artist Mei Kawajiri dabbled with pink and red colors.
Watch the Blumarine Fall/Winter 2022/23 campaign on blumarine.com.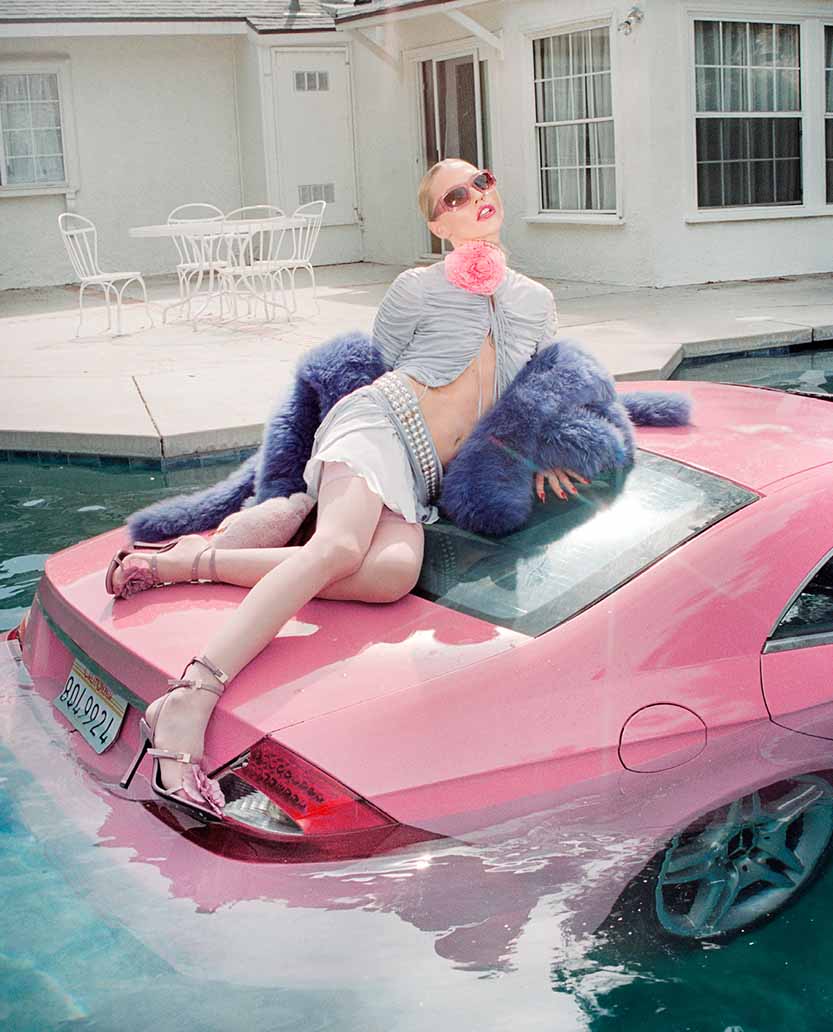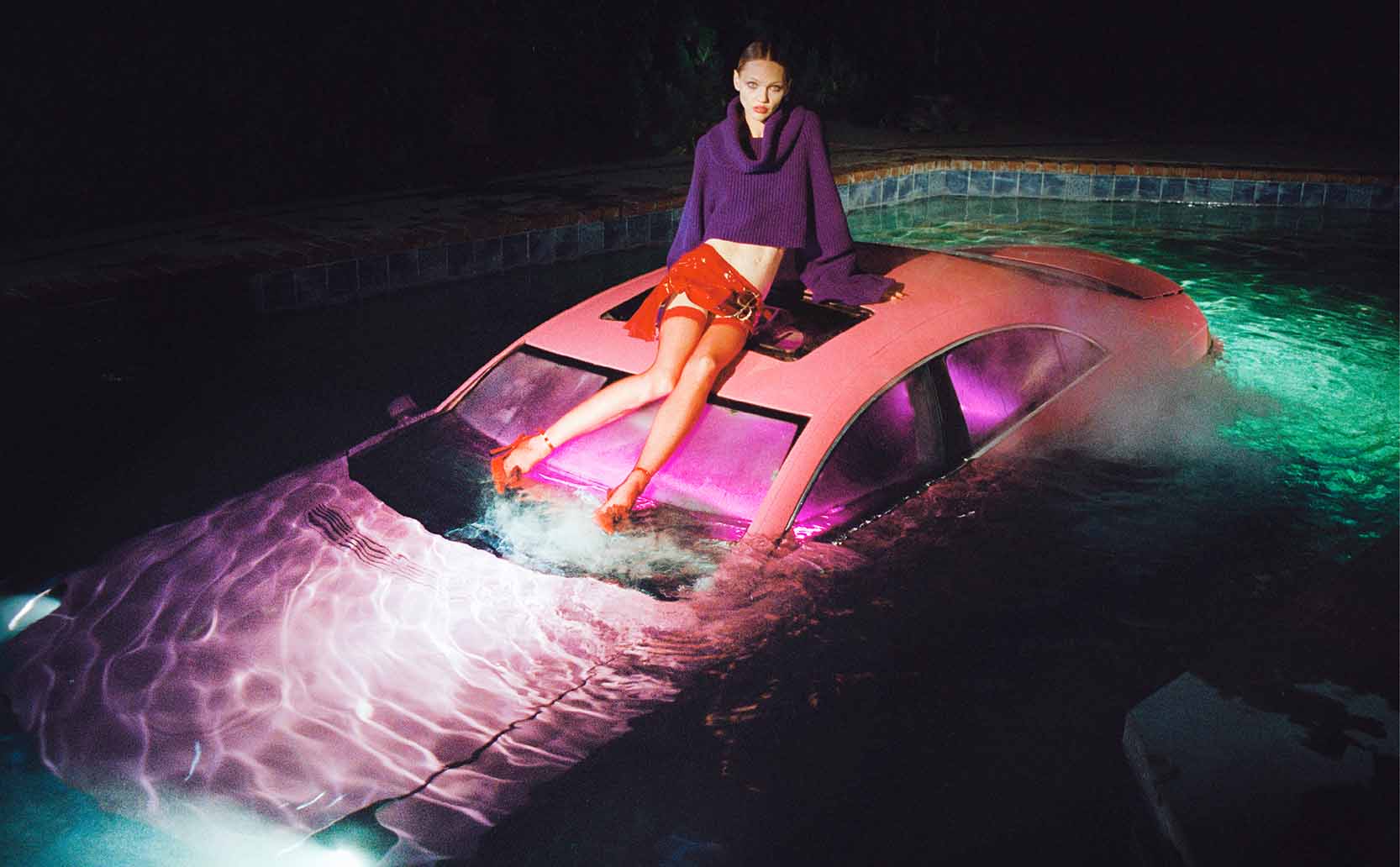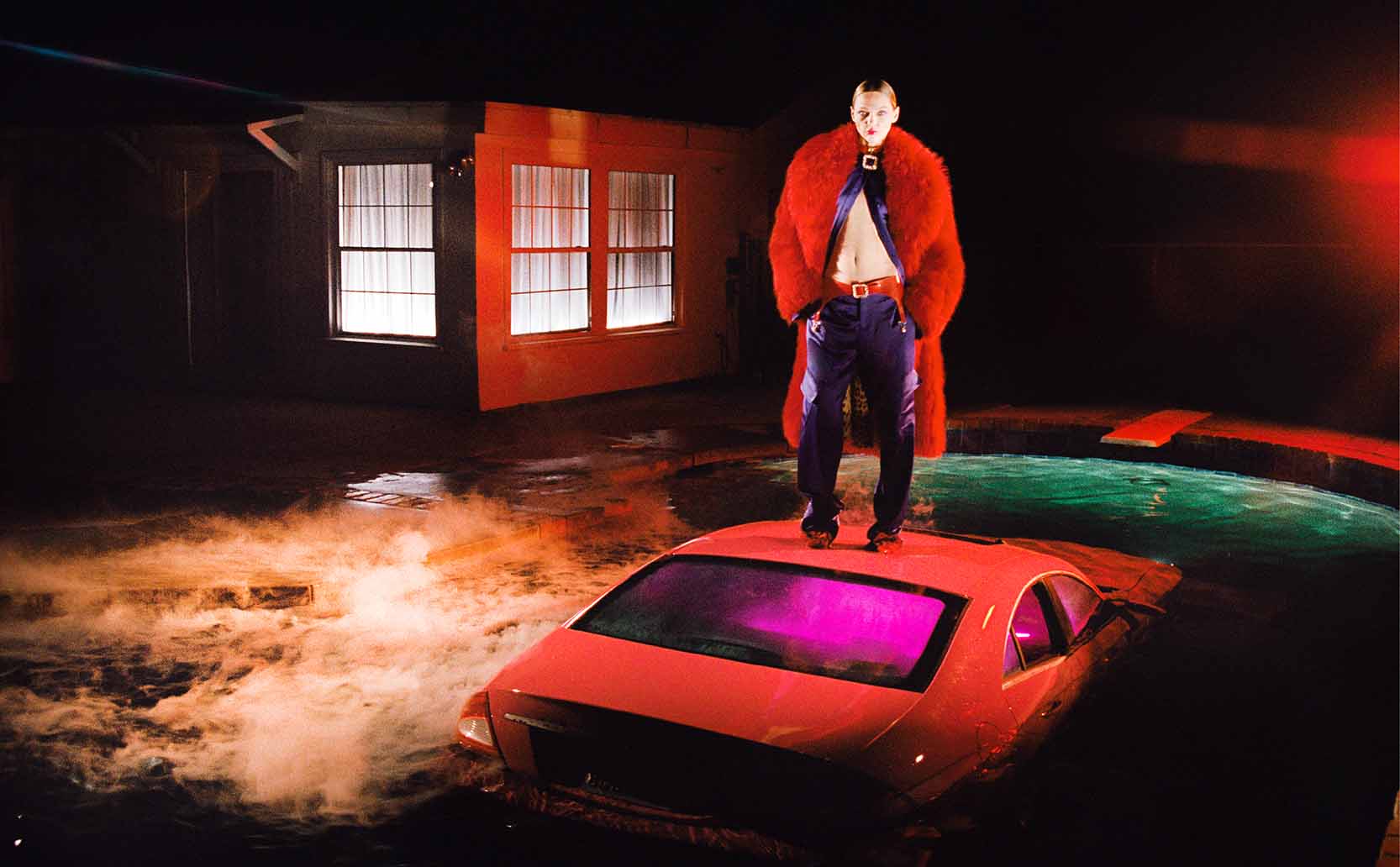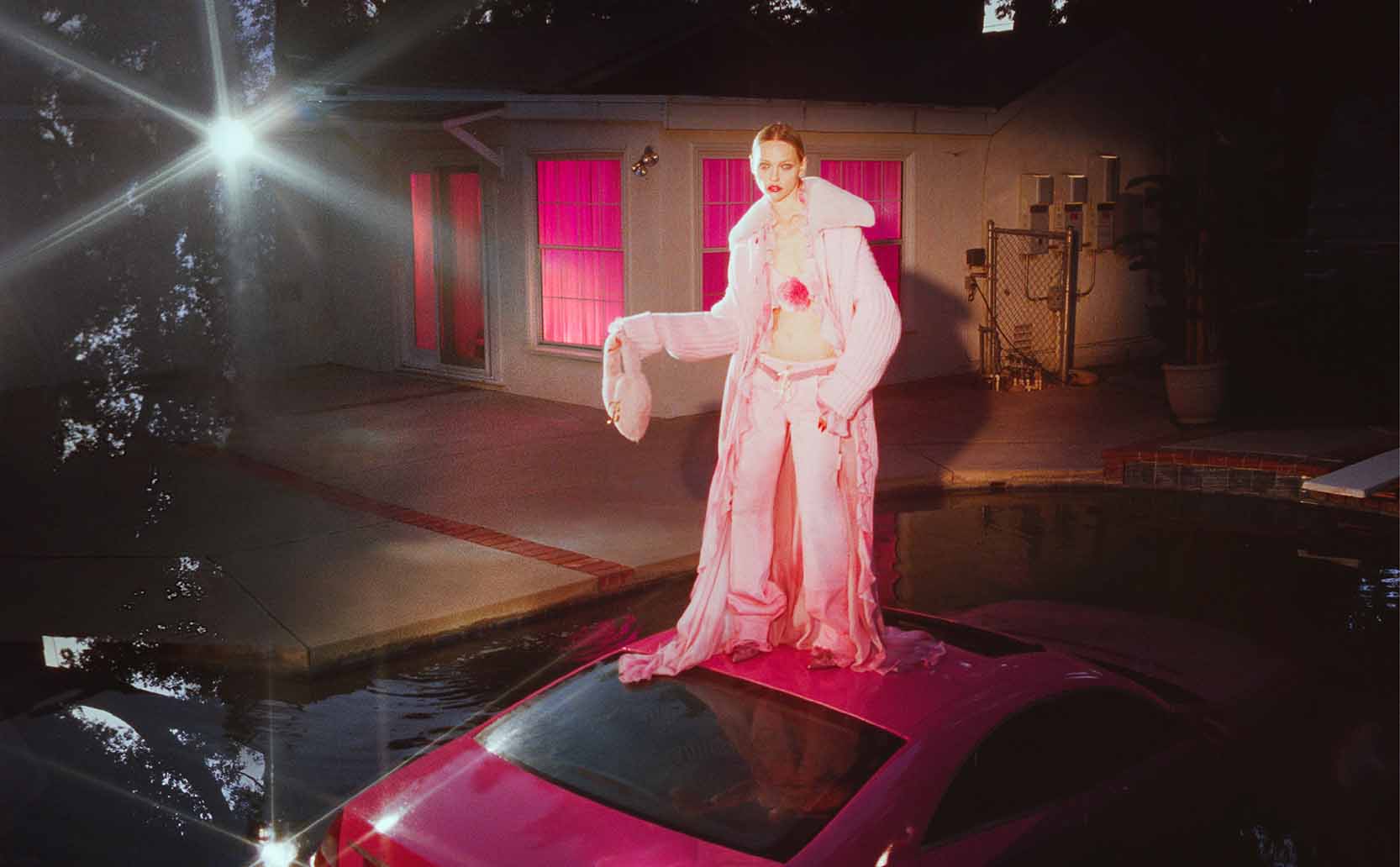 Up Next, The Coordinating Outfits of Anne Hathaway, Florence Pugh, Ariana DeBose, and Hwasa at the Valentino Fashion Show in Rome