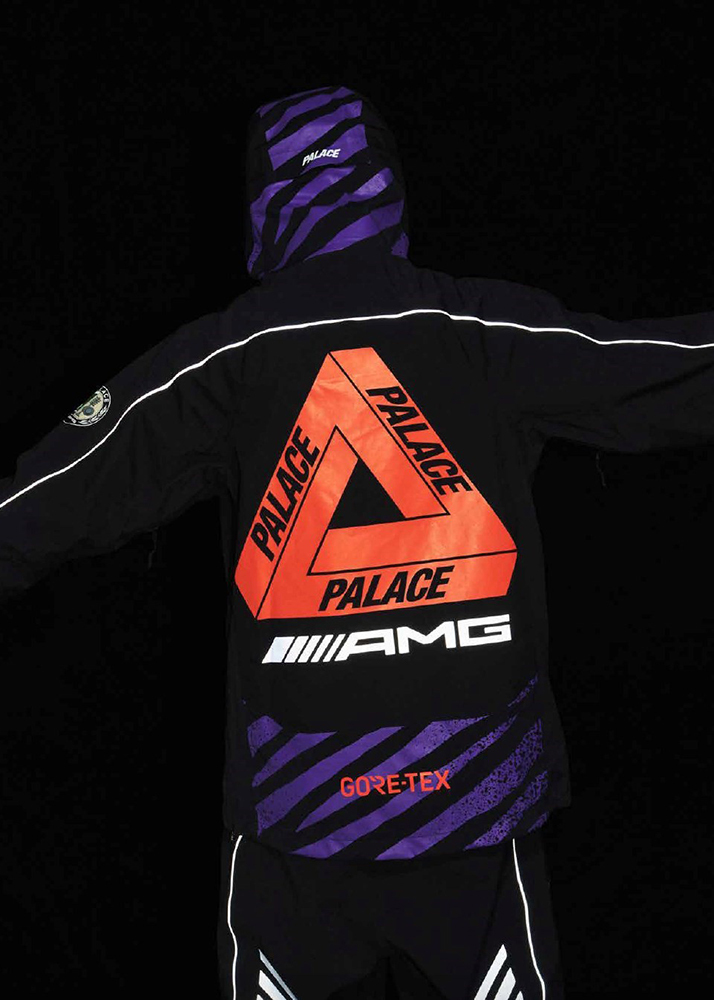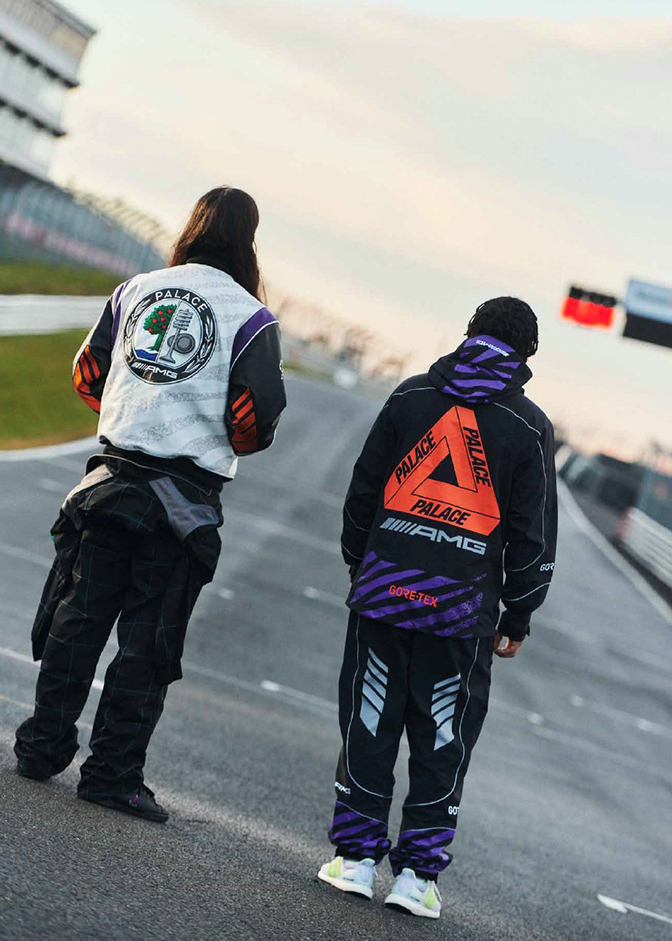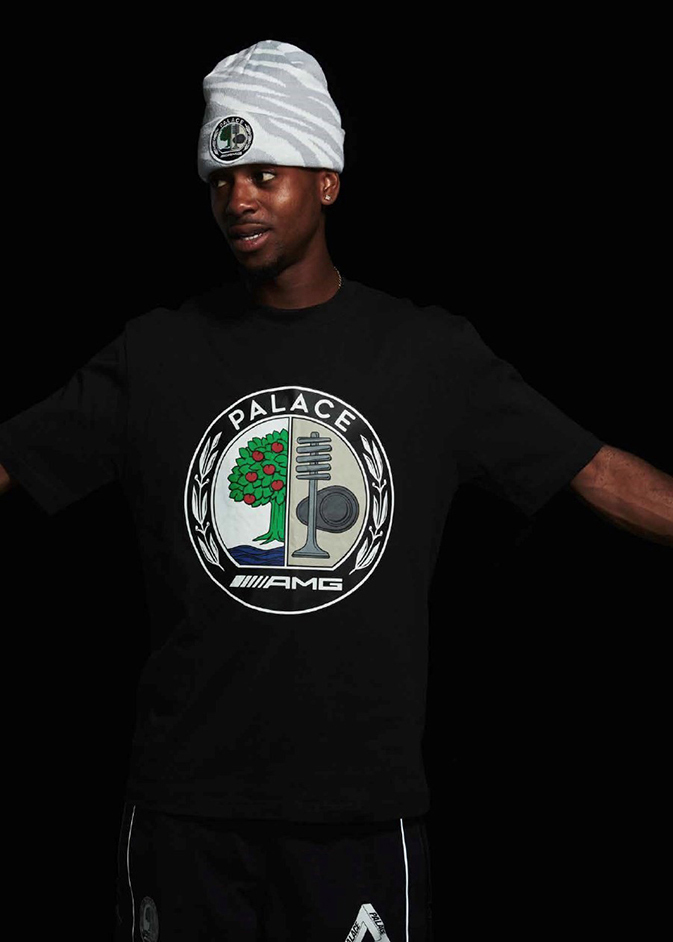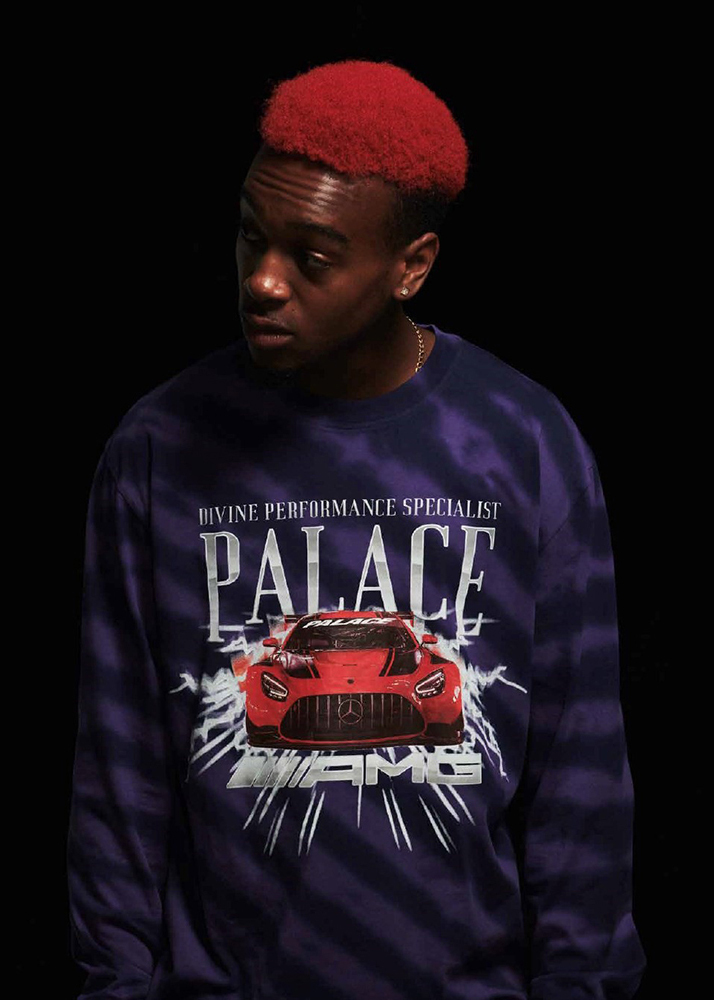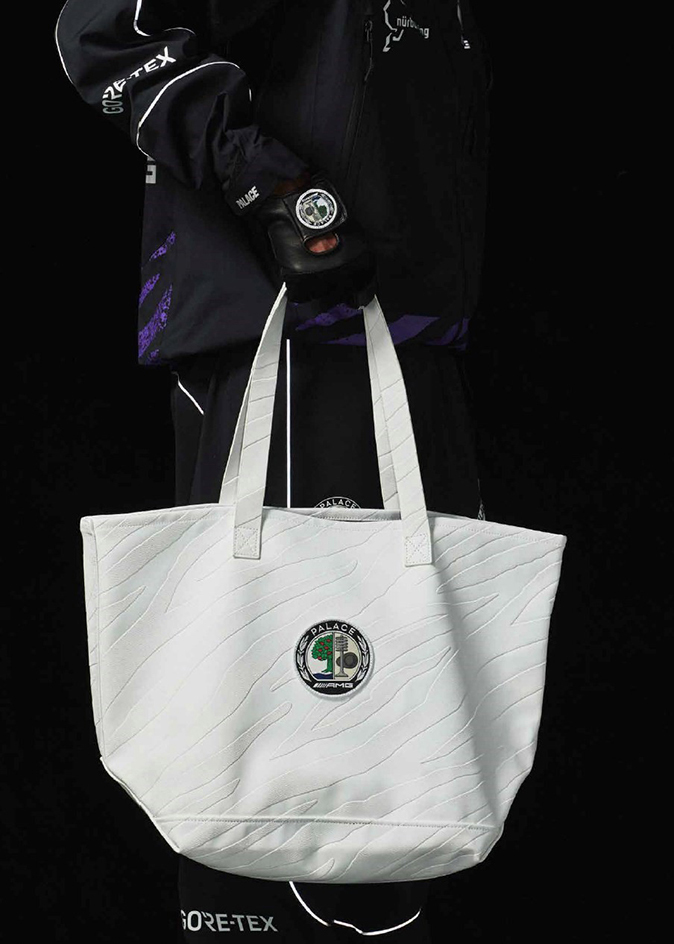 Palace & Mercedes AMG: When Skateboarding Meets Motorsports
Skateboards and cars? 2021 brings another unexpected collab.
Palace Skateboards joined forces with Mercedes AMG for an unexpected collaboration, introducing a new capsule collection alongside race-ready AMG GT3 in a Palace-designed livery.
The cult London streetwear label is known for collaborating with various brands and while it may seem a bit odd for a skateboard brand to link up with an automotive racing company, the outcome of their work is fresh asf.
'Performance, speed and cool outfits': that is what the collaboration stands for and it is obvious all over the whole line. Ranging from GORE-TEX coats, leather bomber jackets, nylon tracksuits, hoodies and polo shirts to accessories like black leather gloves, beanies and caps, the apparel features new Palace Skateboards and AMG logos as well as Nürburgring racetrack, a saber tooth tiger print that references the animal on the car bonnet and a "Divine Performance Specialist" slogan.
"We love working with the best in their field and AMG are exactly that," Palace says. "We are so proud to be racing a car in such a great motorsport institution".
This time, you will not find much of Palace's infamous geometric and rectilinear patterns as the brand chose to stick to a straight combination of label logos, stickers and a range of colors, including fluorescent deep purple, shiny orange and basics of black, grey and white.
And you might be asking – what about the AMG GT3? Well, the whole collection is dedicated especially to this model, which has a specific paint scheme and sticker print used on racing cars. As Palace's first-ever car livery design, the car is going to be introduced to the world on the legendary Nürburgring racetrack during the ADAC 24 hours race, starting tomorrow from the 3rd of June.
Following the AMG GT3, The Palace x AMG Mercedes collection releases at Palace stores and online on Friday 4th June, before launching in Japan and China, via WeChat, on 5th June.
Next Up, Is A 3 Carat Diamond Big