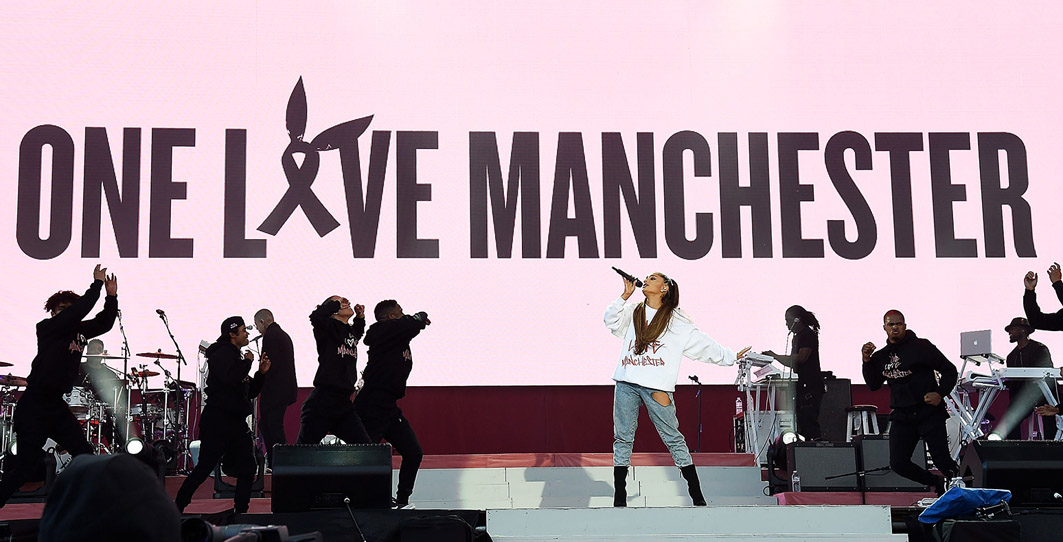 Ariana Grande's Emotional "One Love" Concert Will Move You To Tears
This was exactly what the world needed right now.
Everyone watched with full hearts as Manchester came together last week following the suicide bombing at the close of an Ariana Grande concert. Following the tragedy, Grande herself became a target for hate as people questioned why the media was focused on the singer rather than the victims and their families.
However, when it was announced that Grande would be doing a "One Love" concert to raise money for the said victims, the haters slowly cooled, and the power of pop music united everyone to support the families left devastated by the terrorist attack.
The star-studded lineup Grande chose—Justin Bieber, Katy Perry, Niall Horan, Pharrell Williams, Miley Cyrus and more—presented a series of genuine performances that couldn't help but bring tears to the eye. From Robbie Williams being so overcome with emotion that he was unable to single "Angels" and Grande harmonizing with the Parrs Wood High School choir to Williams telling the crowd that he didn't "feel, or smell, or hear or see any fear in this building," the concert did exactly what it was intended to do—bring people together while also reflecting on the general "we are stronger than terrorism" sentiment of the city after the bombing. "Love conquers fear and love conquers hate and this love that you choose will give you strength, and it's our greatest power," Perry wisely put it.
See the highlights from the emotional benefit below.