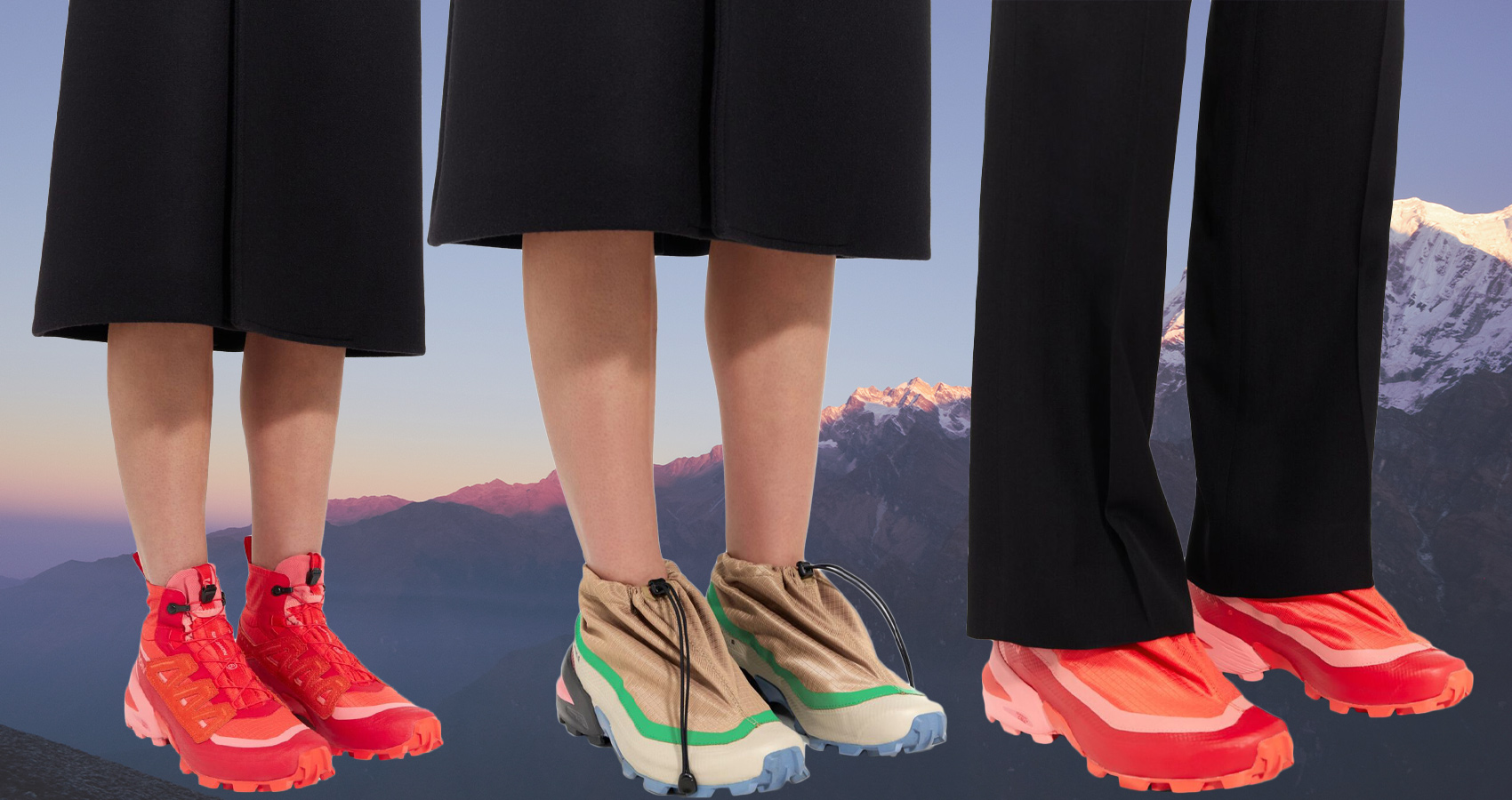 MM6 Maison Margiela and Salomon Join Forces For New Collab
This is the third collaboration between the brands in the past year.
MM6 Maison Margiela has recently unveiled their Pre-Fall 2023 lookbook, giving us our first glimpse of an exciting new collaboration. This is the third time the sub-label of Maison Margiela has worked with French outerwear brand Salomon, following a collection released this November and an upcoming one set for Spring/Summer 2023.
New MM6 x Salomon sneakers could be seen peeking out from underneath long, wide leg pants in many looks. The sneakers are redesigns of the ACS and Cross High silhouettes, available in white, black, and blue colorways with patent leather detailing. Compared to the shroud-wrapped sneakers of November 2022 and the thigh-high sneaker-boots of Summer 2022, MM6 and Salomon's latest collaboration is a more toned down take on the classic running shoe, though they still have their own unique flair. We also got a glimpse of new Salomon backpacks, which appear to be a slightly beefier version of the Adv Skin 5 running vest MM6 teased for Spring/Summer 2023.
Up Next, This Size-Inclusive New Zealand Bikini Label Is Giving Sexy Circus Freak Realness