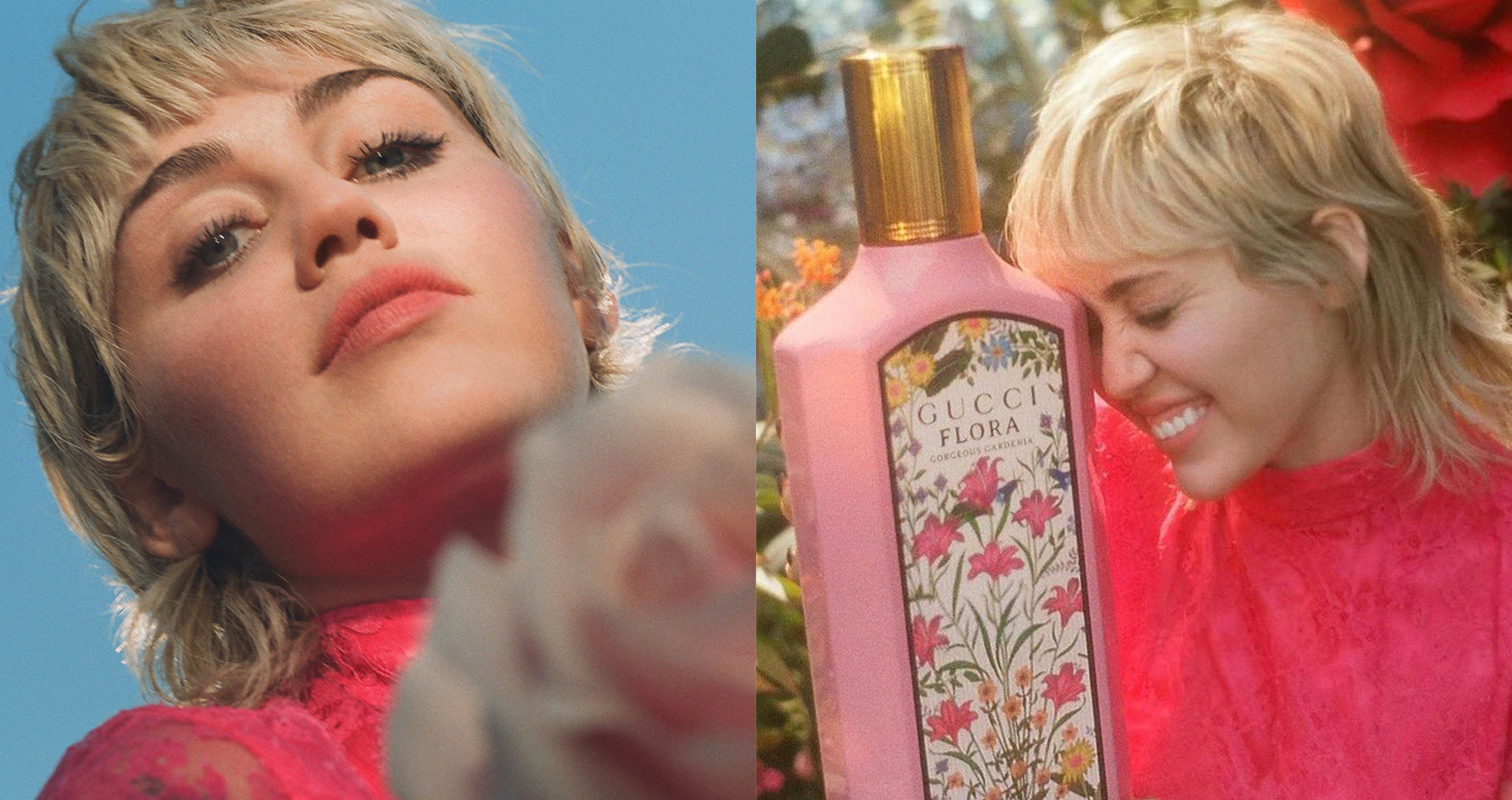 Miley Cyrus On Gucci Flora And Staying True To Yourself
Here's what the singer had to say about Gucci's new fragrance.
Recently, Miley has become the newest Gucci Ambassador, adding to the list of A1 celebrities who have partnered with the brand. Their fragrance, Gucci Flora Gorgeous Gardenia, relaunched in August with a reinvented design and new delicate, yet strong scent comprised of a mix of Gardenia, Jasmine and Frangipani Flower, with base notes of Brown Sugar and Patchouli.
The fragrance, says Miley, reminds her of her own flower garden 'which is unruly and free,' explaining that '[i]t's important to allow nature to be its truest, most authentic, magical self, and that's what I embody when I'm wearing Flora.'
Not only is the fragrance a reminder of her own home, but it is a trip down memory lane for Miley, who says with this scent she is reminded of her 'grandmother who always smelled of fresh cut flowers'. The floral smell that makes her feel closer to her grandmother is, in her own words, 'the greatest gift.'
The singer-songwriter emphasizes the importance of staying true to yourself and accepting who you are as an individual 'None of us are made with just one ingredient. We all have different notes, some subtle and some bold.' The newest Gucci scent or, as she calls it, the #FloraFantasy, is about contradictions, about self-acceptance and, ultimately, about being unapologetically yourself.
You can buy the fragrance on the official Gucci website for $145.