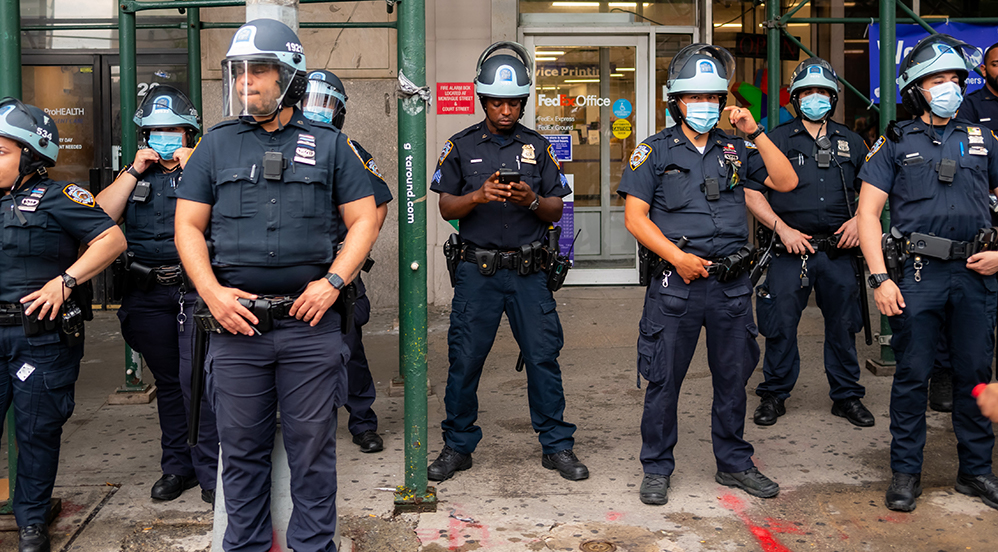 Men Get Away With Murder
There is more sexism, racism and police brutality in America everyday.
212 people have been killed by a police officer in the U.S in the last 4 months. The police are supposed to protect lives, but we all know that's not the case. The trauma imposed on those from a victims community due to police murder is ongoing.
In 2017, 1,147 people were considered to be killed by a police officer on duty, only 13 of those cases resulted in an officer being charged with a crime. Which makes it even more important when an officer is arrested and charged with this crime.
Ex-US police officer, Kim Potter, is currently on bail after 'accidentally' shooting and killing 20-year-old Daunte Wright. Meanwhile, a 13-year-old boy, Adam Toledo, was shot by a police officer in the space of a 19-second interaction. A Latino child has been murdered, and his killer, Eric Stillman, walks free.
It's deeply upsetting that male officers are not held to the same standard as Kim Potter. What would have happened if she was a man? Would an arrest still have been made? If so, why hasn't Eric Stillman been arrested?
Research from the University of Pennsylvania in 2016, shows women are held to much higher standards than men when violating ethical protocol whilst at work. This results in harsher punishments than their male counterparts. Realistically both should be held fully accountable for their actions. Yet when you're a male police officer, it appears the law does not apply to you.
It is baffling that still, so many police forces fail the civilians they serve. When they murder unarmed people, the response is "no one has asked how the officer is doing", whilst a family grieve their lost one.
The narrative must change, but the change-makers are tired, angry and hurt. It's the same story played over and over again with more lives damaged. If you still think the world is an equal place, there's no hope for you.
Next up, Why Is No One Talking About What Happened To Blessing Olusegun?