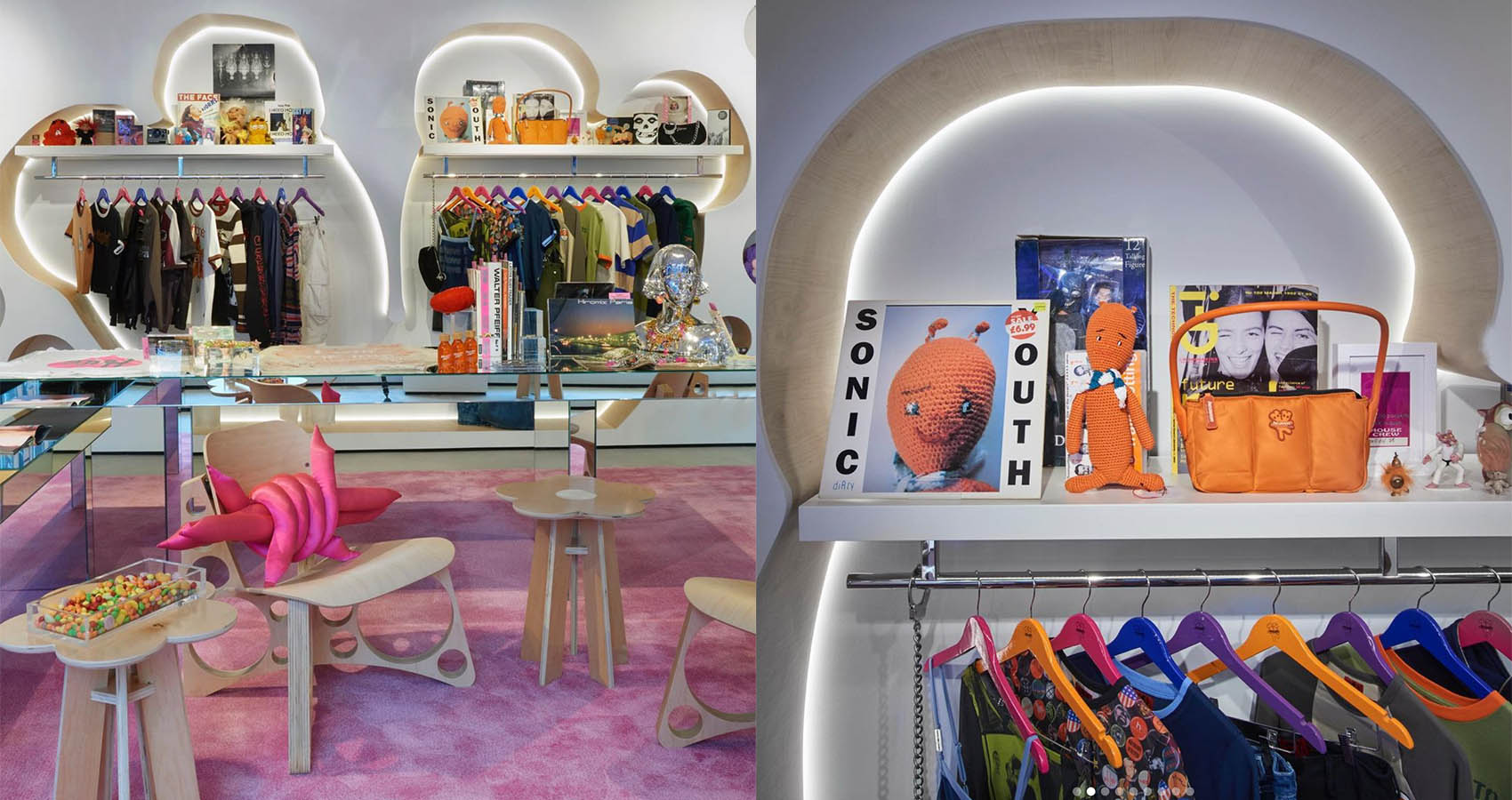 Marc Jacobs Brings Heaven To London
Clad with neon lights and everything Y2K.
*News alert*: Cult favorite, Heaven by Marc Jacobs, has opened the doors of its debut London store.
Since launching in 2020, the subculture label quickly gained attention from a dedicated Y2K fan base due to its eye-catching 90s style and recent collab with London-based designer Kiko Kostadinov for a nostalgic collection.
Opened on 10 March in London's trendy Soho neighborhood, the new store features the brand's latest co-ed collection alongside special collabs and limited-edition releases. The space will also host a collection of specifically-curated home goods and accessories, including books from CLIMAX bookshop, products from Sandy Liang, and posters sourced by Unified Goods.
Fitted with scintillating neon lights, cartoonish accents, edgy concrete flooring, and plush pink carpet, the grunge-inspired decor is not to be missed.
Head over to the Heaven by Marc Jacobs London store at 10 Brewer Street to take a peek for yourself.
Up next, Christian Cowan x Teletubbies Is Giving Us Everything.