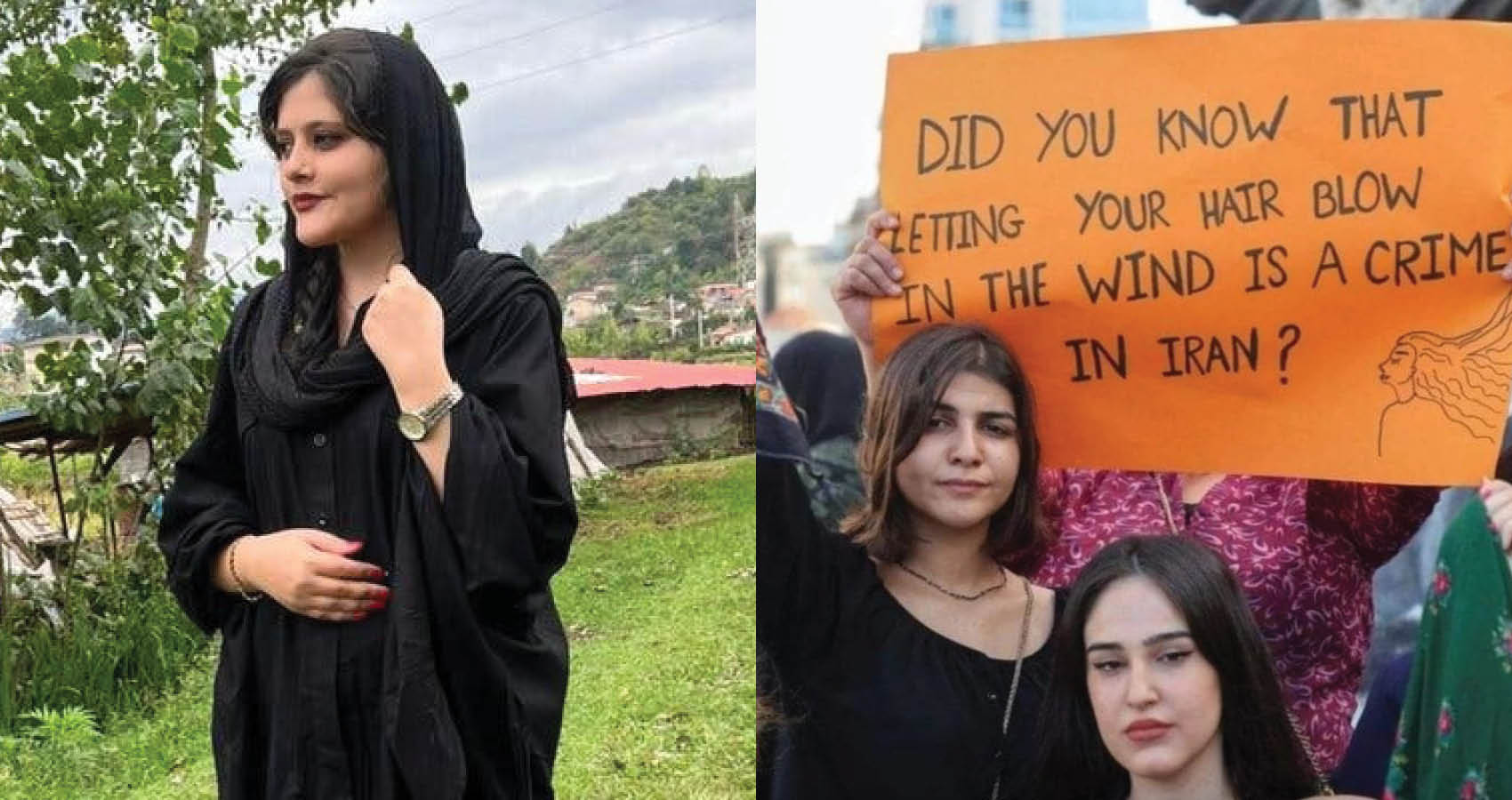 Mahsa Amini: Iran's Great Resistance
Women remain at the forefront of the country's uprising, demanding transformative change.
On September 16, a 22-year old Kurdish woman died in Tehran, Iran while under police custody. She had been visiting family in her hometown when she was accused of violating the hijab law by the state's morality police and taken to a "re-education center". Within several hours, she fell into a coma. Two days later, she died in hospital. Her name was Mahsa Amini.
Iranian police insist she died after suffering a stroke and cardiac arrest, but witnesses claimed she died after sustaining several head injuries. Online, shocking photos of Amini intubated in a hospital spread rapidly, galvanizing the nation.
Amini's death blatantly illustrated the systemic police violence, particularly the brutality of the regime towards women and minorities in Iran. Amini was Kurdish, a member of one of the most oppressed ethnic minority groups in the country. Iranian women could empathize with her because of their gender, as well as because they've been enduring decades of routine humiliation from the police. But Kurdish women understood the weight of the political message which her death carried, as well as the state's subsequent violent retaliation to the protests that followed.
Since the horrific revelations of Amini's death, Iranians have taken to the streets for a 10th consecutive night to protest against her unjust murder, the government, and Iran's far-reaching religious restrictions. Women have been in the lead of the protests, burning their scarves and cutting their hair. They chant "we don't want forced hijab" in defiance of the compulsory veiling laws which came into effect in 1981 after the Islamic Revolution. They have become the vanguard of a potential revolution, citing years of police violence inflicted upon them. Amini's death was not an isolated incident.
Many women in Iran have always challenged the hijab law, which is commonly disobeyed across the country. Now, protestors are calling for the abdication of its repressive restrictions including how people can dress, socialize, and what they drink or eat. Most importantly, the current protests demand basic fundamentals: freedom and dignity.
"In the past few days, the fight on the streets has gone beyond Mahsa Amini's death. It is now about vengeance; I am here for every minute of my life I have been humiliated for being a woman." a 20-year old woman who joined the protests tells The Guardian.
Following the unrest, mobile internet services have also been manually restricted. Social media platforms including WhatsApp and Instagram were disrupted, halting a primary means of communication for many protestors. Official reports have also claimed that at least 41 people have died since the unrest began in more than 50 cities in Iran, a death toll mostly consisting of protestors. Sources say the real figure is much higher.
In the wake of Amini's death, Iran's powerful resistance makes it clear that there is a significant demand for radical change to take place in the country.
Up Next, From Latinx Icon To Nation's Figurehead: The Iconography Of Paddington Bear