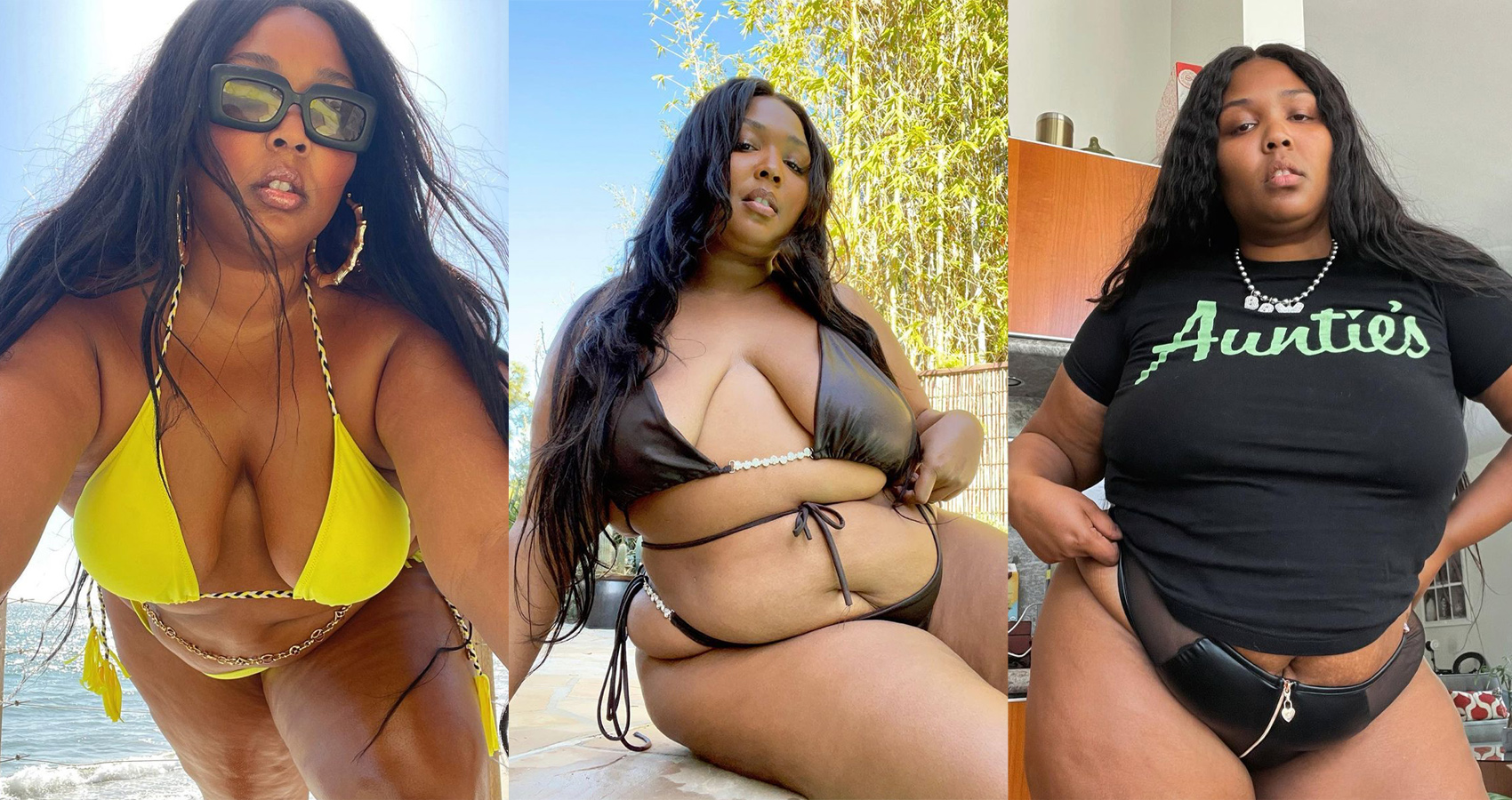 Lizzo's Unedited Pic Presents a Powerful Message
The American singer is paving the way to a more realistic concept of beauty one unedited pic at a time.
Society often provides reasons why we shouldn't love our bodies. Only a very short time ago a size 4 was the ideal model figure, and plus size wasn't even a thing. Scrolling on Instagram we find endless influencers who always look flawless and we compare ourselves to this unrealistic holy body image. Slowly but surely the concept of perfection is being deconstructed and remolded, and it's people like Lizzo who are making this a reality.
Announcing a partnership with Dove, Lizzo shared the beautiful filter-free nude captioning it, "Normally I would fix my belly and smooth my skin but baby I wanted show u how I do it au natural". An advocate of body positivity, Lizzo has now become an ambassador for the brands "The Selfie Talk" campaign which works to make social media a happier place to communicate.
Dove realises the lack of self-confidence especially young females have because of Instagram. In fact, nine out of ten girls in the UK skip meals because they believe they're not 'skinny' enough. Transparency from influencers such as Lizzo is a welcome change from the over-edited images we normally see.
When discussing why she posted the nude, Lizzo says "It's not a political statement. It's just my body". It comes after years of working towards body 'normativity' for the singer, supporting the fact that all things seen negatively by society- large thighs, back fat, stretch marks – are normal, and need to be accepted as so.
In celebrating our bodies, we learn to love ourselves completely, which is exactly what Lizzo is trying to teach us.
Take a look at the full details of the Dove campaign here.
Next Up, Feeling Confident In Your Own Skin