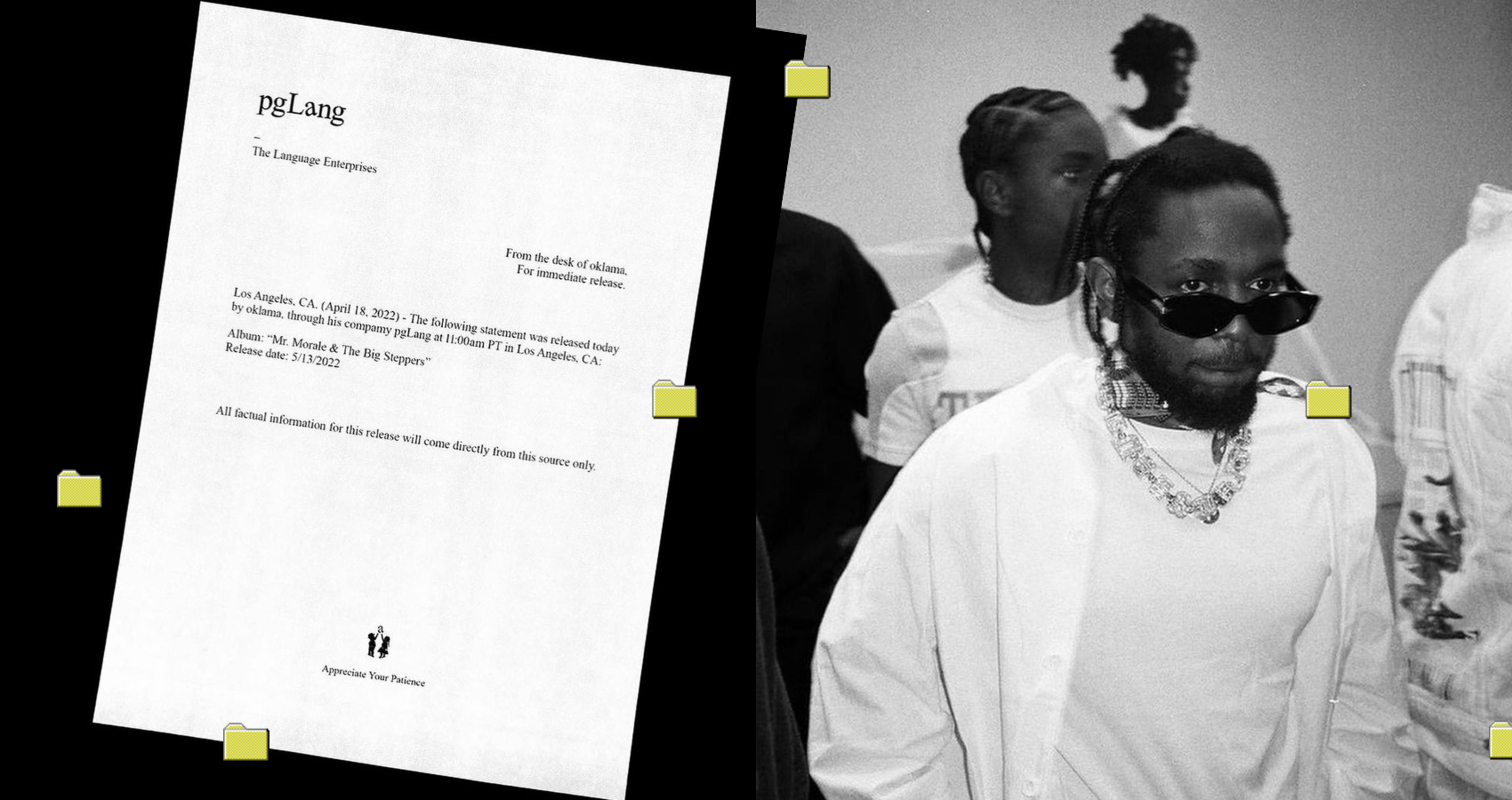 Kendrick is Back With 'Mr. Morale & The Big Steppers'
Kendrick Lamar has announced his next album will be released this May.
Kendrick Lamar took to Twitter on April 18th to respond to a tweet from February 14th that stated, "Kendrick Lamar is officially retired". Lamar simply (but effectively) responded with a link to his website oklama.com. When fans followed the link, they found an image that Lamar also shared on Instagram announcing his next album 'Mr. Morale & The Big Steppers' that is set to be released May 13th, 2022.
https://t.co/YVE5bZOBL2 https://t.co/UywGGKExb1

— Kendrick Lamar (@kendricklamar) April 18, 2022
This will be Lamar's first album since his 2017 album 'Damn' and the soundtrack that he curated for 'Black Panther' in 2018. Lamar announced this album back in August 2021 on oklama.com under the folder 'nu thoughts' where he stated, "As I produce my final TDE album, I feel joy to have been a part of such a cultural imprint after 17 years", and now, just shy of a year later, fans have received a release date for the highly anticipated next album.