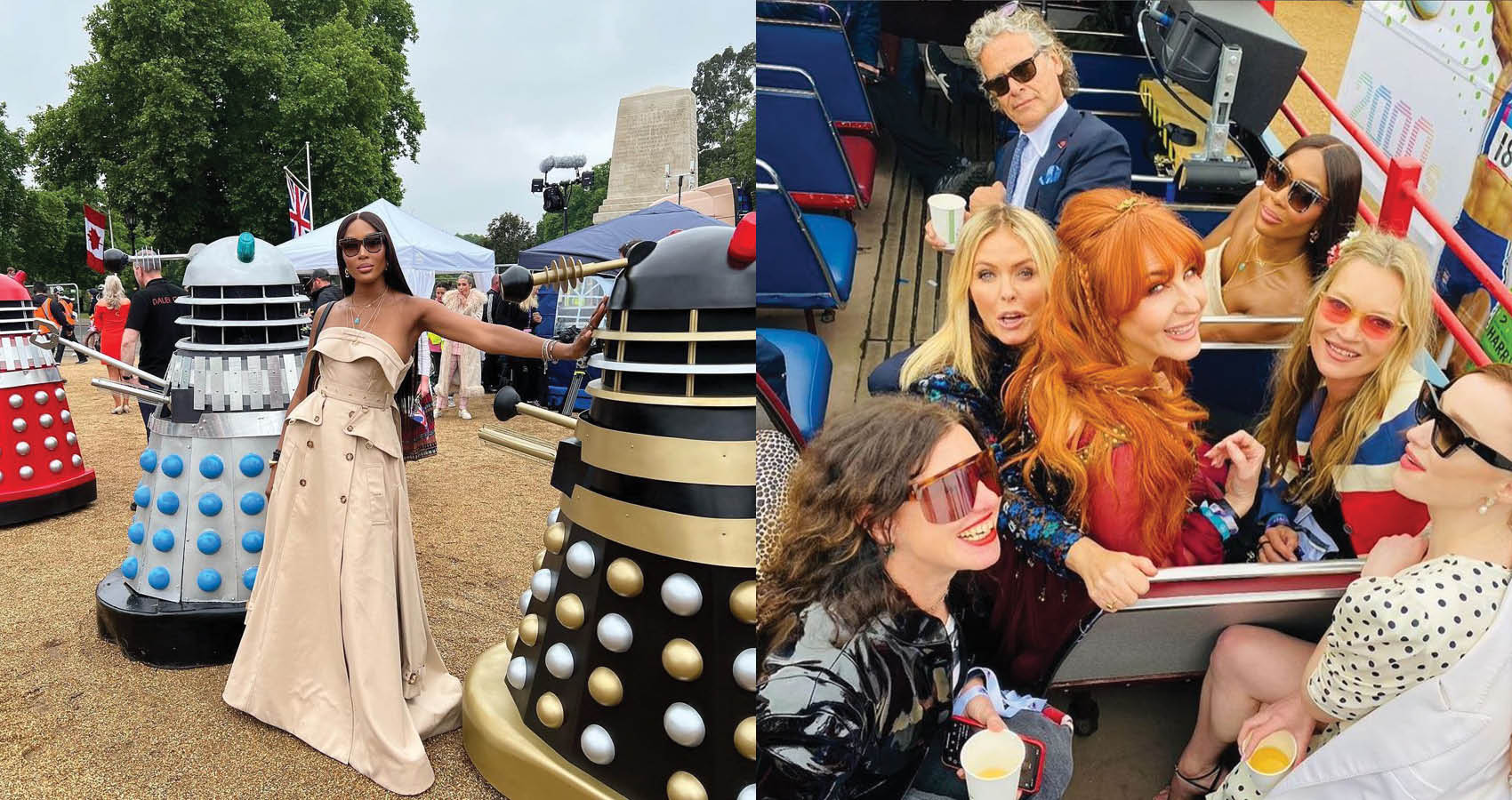 Kate Moss And Naomi Campbell Partied Like It's 1999 (Literally)
The 90s icons celebrated the Platinum Jubilee with other icons from the decade.
After testifying in the Johnny Depp and Amber Heard trial a few weeks ago, Kate Moss relaxed with her fellow supermodel BFF Naomi Campbell. The fashion icons were photographed last Sunday having a blast on a double-deck party bus rolling through the Platinum Jubilee pageant held in the streets of London.
There were multiple buses at the event depicting various decades that occurred during the Queen's reign. Gianni Versace's muses were accompanied by other stars born in the 90s or were popular during the 90s. Among the group were Bridgerton's Season 1 star, Phoebe Dynevor (a 90s baby), Charlotte Tilbury (her iconic career launched in the 90s), and Nicole Scherzinger (the singer rose to popularity in the 90s and early 2000s with her girl group The Pussycat Dolls).
Adding to the festivities was a soundtrack by the iconic 90s popstars The Spice Girls and alternative band Oasis. In addition, the party bus was wrapped with images representing the decade, including the Harry Potter book series and a patriotic picture of Kate Moss in the 90s wearing a Union Jack shirt. Alongside the celebrities was a procession of over 1,000 people. To catch up on the festivities, you can find the entire pageant on Youtube!