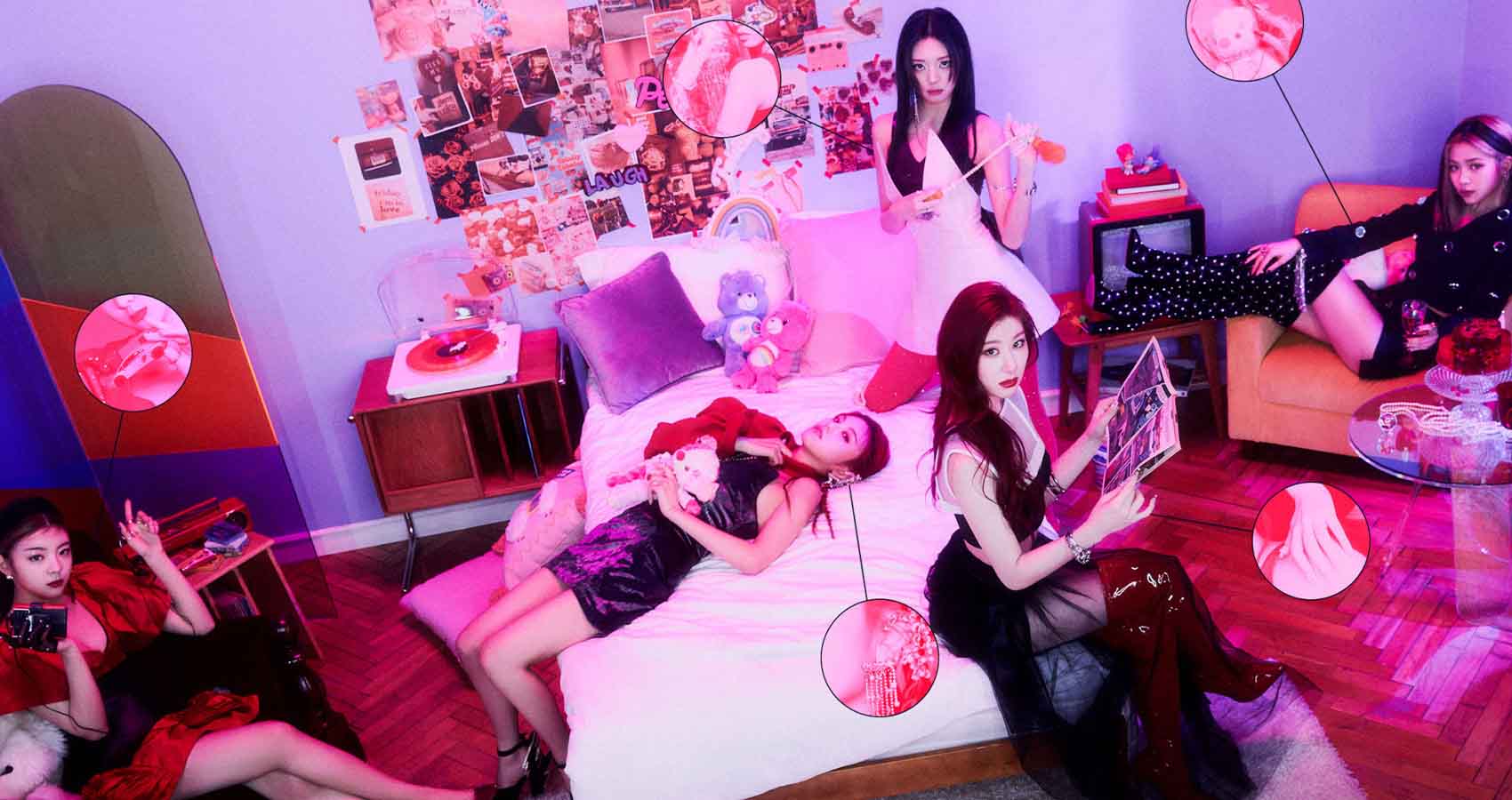 Itzy Are Starting New
The K-pop girl group show a different side on their new single.
K-pop girl group Itzy have released their latest mini album Guess Who. The lead single In The Morning strays from their past releases and conveys a more sinister side of the group.
Itzy is made up of five girls Yeji, Lia, Ryujin, Chaeryeong and Yuna. Their success in K-pop has been astronomical with them gaining an immense number of loyal followers in the mere two years that they have been performing.
For the past several releases Itzy has been pumping out a message of self-love, their single Wannabe is brimming with notes of confidence as the group sings "I don't wanna be somebody // just wanna be me, be me." Another track entitled Not Shy again follows a similar pattern. This may be because Itzy's company, JYP, have noted the young following that Itzy have traction with, and the self-love manifesto is vital at a young age. But many fans of Itzy's became frustrated with the reoccurring concept and appeared to be longing for something more.
In the Morning from the offset diverges from the rest of Itzy's discography. There is a more serious feel to the track that many of Itzy's other songs have not had. Ryujin's low register imparts a sense of maturity. In the Morning is hard-hitting, not only by the drill-inspired beat but more so by the attitudes of the performers. All five of Itzy's members fulfill the role of the song, their choreography strays from the cutesy vibe that earlier tracks featured and showcases their dance abilities.
A centre theme of the 'mafia' is included in the track. Some have said that it is appropriating certain cultures, but the song is about the Korean party game also called mafia where one person is the mafia, and the others have to guess who it is. The thematic aspect only adds to the impressive nature of the song.
Although In The Morning has slightly strayed away from some of Itzy's older themes it should not take way from the message that they are putting across. In the sphere of K-pop the notion of self-love and worth is often lost, but Itzy provide solace to many, reinforcing the importance of female empowerment.