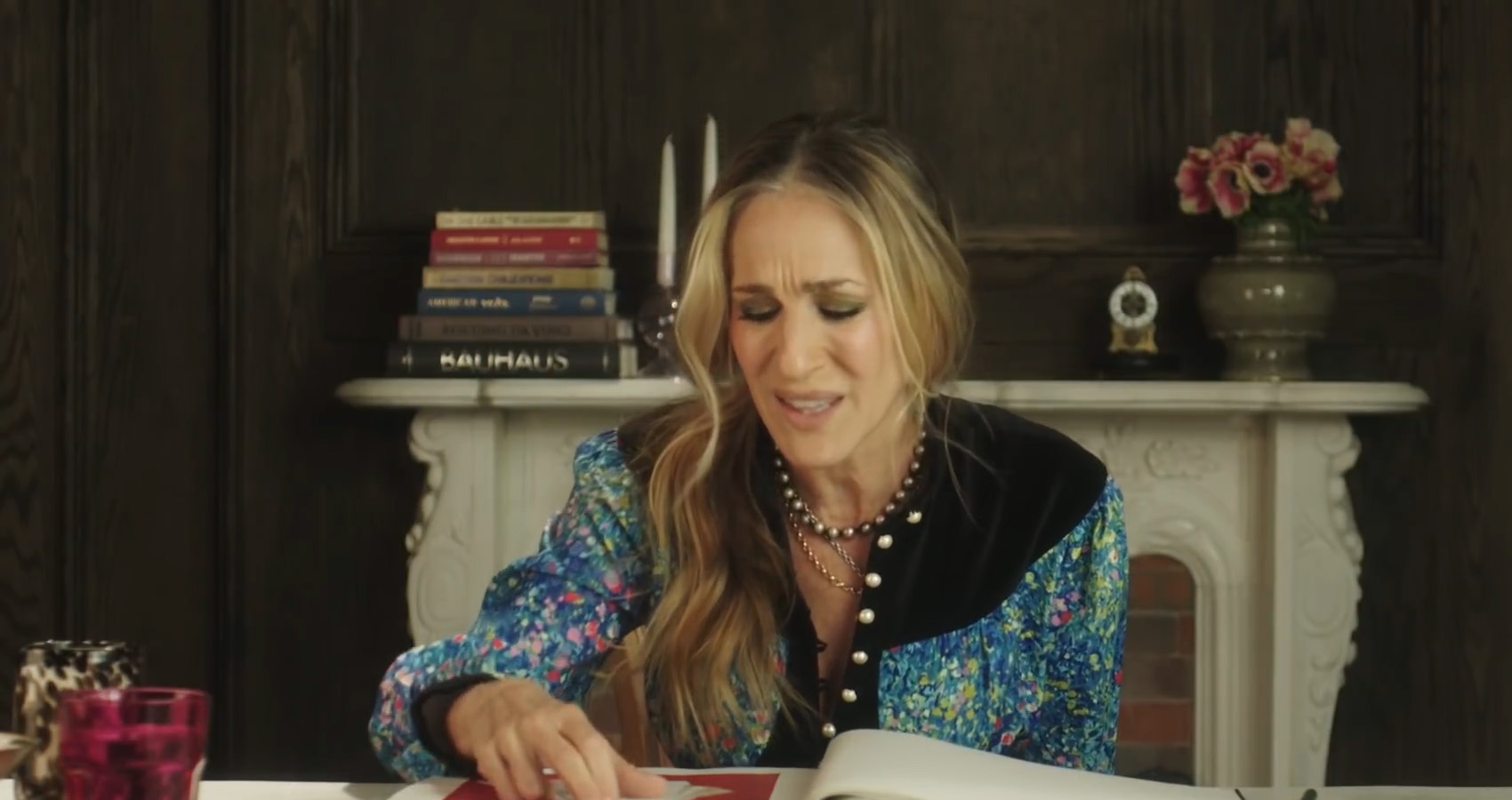 "It Wasn't A Fun Night. It Was, But It Wasn't".
Sarah Jessica Parker reflects on her 2006 met gala appearance with Alexander McQueen.
Ahead of this year's Met Gala, the queen of the meme-able headdress, Sarah Jessica Parker sat down with Vogue to discuss her stand out fashion moments over the years. One look SJP spike about was her 2006 Met Gala ensemble.
The year was 2006 and the theme for the Met Gala was 'Anglomania: Tradition and Transgression, SJP said she knew "immediately" that she wanted to be dressed by British fashion designer Alexander McQueen. Parker's look for the night was a black and cream tulle dress with lace accents wrapped in a tartan that matches McQueen's red plaid kilt he had paired with black lace-up boots and white knee-high socks.
Whilst reflecting upon her evening with McQueen SJP discussed how she was "careful" and "cautious" around the designer and felt that "the shyer he was the more shy I became". McQueen was an extraordinary designer and in 2011 the Met Gala paid homage to him, after his untimely death in 2010, by making the theme 'Alexander McQueen: Savage Beauty'.
When explaining why she didn't fully enjoy herself that night, she claimed it was because she wanted him to be okay and in the images of that night, she explains how what strikes her the most is how close they are stood with their shoulders overlapping. SJP understood McQueen's excellence and confessed how she "was in love with him" just like everybody else was and made sure to save "every pin he dropped from his mouth" and "everything he cut off".
Up Next, Zendaya Announces That She Is Skipping Yet Another Met Gala