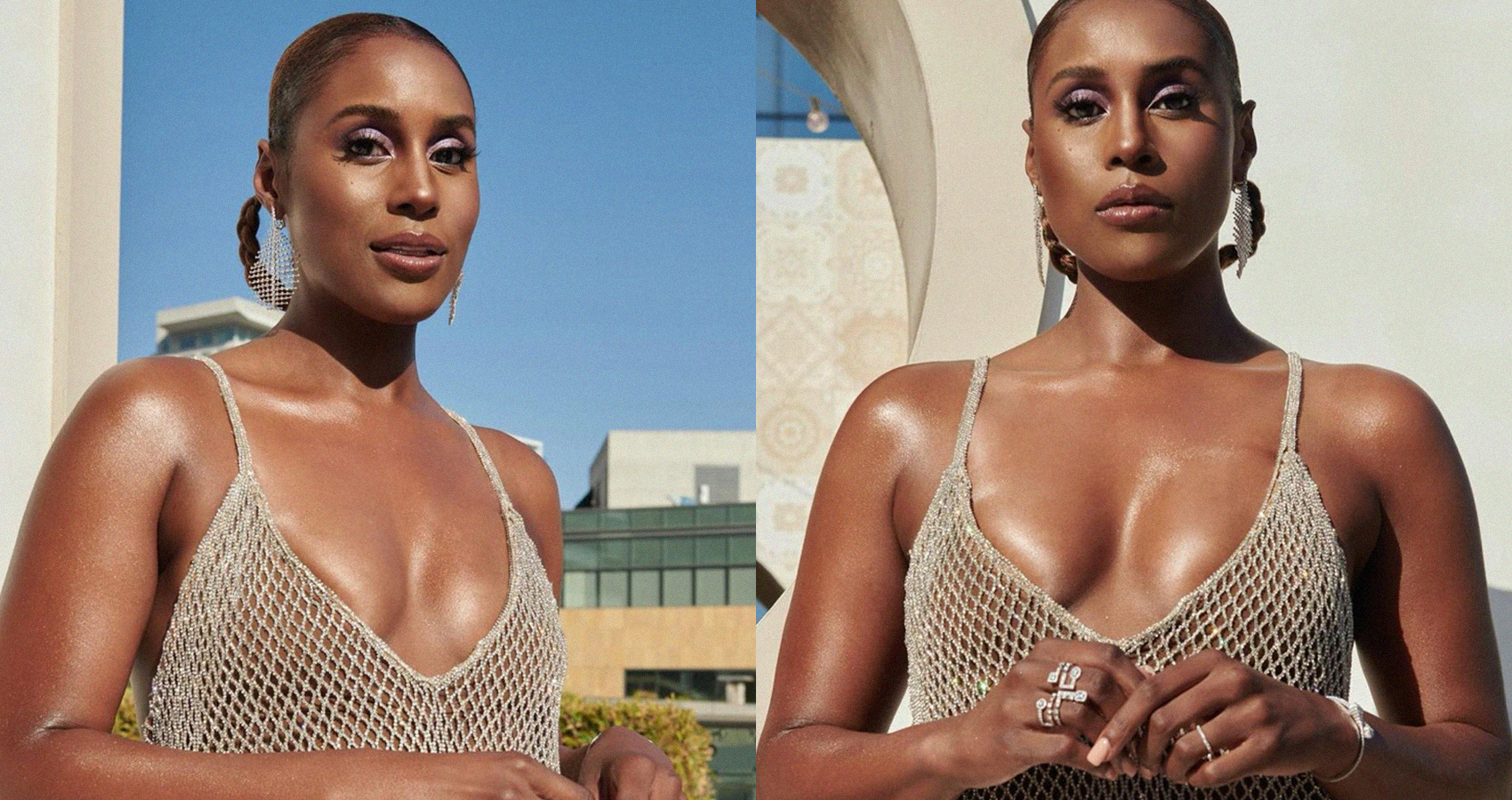 Issa Rae's Gorgeous $3 Eye Look Turns Heads At The Emmys
Nothing we love more than affordable beauty!
After the MET Gala, the Emmys are one of the most anticipated events of the year. We always look forward to watching celebrities on the red carpet and looking up dupes for their high-end make-up in hopes we can look as glamorous as they do for half the price. This time, Issa Rae made our lives much easier by showing us that you don't need the most expensive products for a stunning make-up.
The star wore a full face of E.l.f. Cosmetics, one of the most popular drugstore brands of the moment, her make-up culminating in a vibrant purple eyeshadow. On her eyes, she used the $3 Bite Size Eyeshadow Palette in the shade 'Acai You' and topped everything off with their $5 Liquid Metallic Eyeshadow in the shade 'SuperNova'. She completed her look with the oh-so-popular Big Mood Mega Volume & Lifting Mascara and the Wow Brow Gel for a semi-natural effect.
Her celebrity make-up artist, Joanna Simkin, says she was inspired by Rae's gorgeous, custom-made Aliétte NY dress, which reminded her of the 70's. "The beautiful custom Aliette felt like a nod to the '70s, Studio 54, and disco glam," she shared to the press. "I was instantly inspired to do a sparkly purple eyeshadow and fluttery lashes to accentuate Issa's gorgeous features while playing up a bold statement eye." And since beauty is in the details, Rae's custom-made silver grill that shined whenever she smiled perfectly complemented her vibrant, sparkly look.
You can find the whole list of products used here, on the official E.l.f. Cosmetics Instagram account.

Next up, Hair And Makeup Looks At The Met Gala 2021: American Beauty