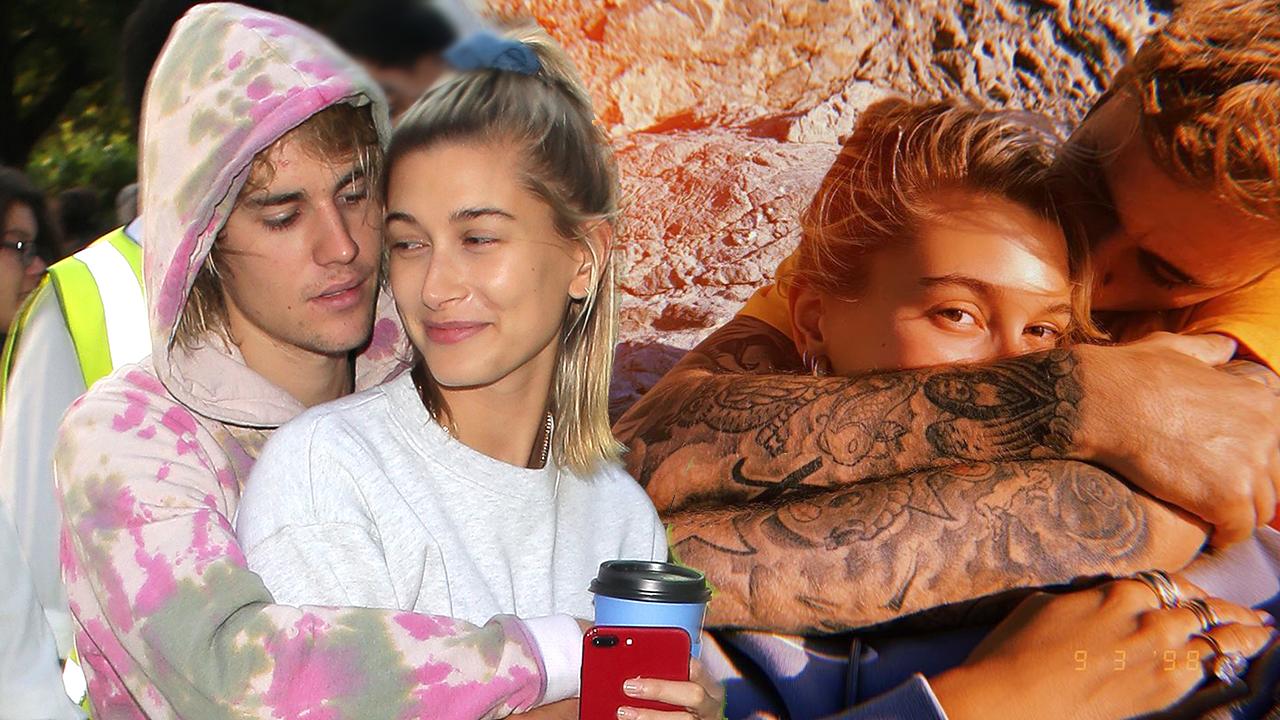 Inside Hailey And Biebs' Round Two Wedding In South Carolina
Presenting The Biebers (again).
Hailey and Justin Bieber have been keen to keep the intimate details of their second wedding ceremony under wraps, which is no easy feat, given that they are one of the world's most famous celebrity couples. However, both Hailey and Justin have since taken to Insta to post a few photos and give the people (ok, fine…us) what they (ok…we) want.
Hailey posted three black and white shots of her and the hubs with a solo, red heart as the caption. In the shot Hailey sports a chic, undone low-bun and a halter-neck dress, while Justin wears a white shirt and black bow tie. But, it wouldn't be a Bieber outfit without a little edge. He accessorized his classy look by exposing his diamond grill. Of course he did!
Diamonds were very much a theme for the couple as Hailey wore a pair of gorgeous diamond earrings and her uber-diamond engagement ring, the Tiffany & Co Soleste, on her wedding finger. Can we all just take a moment..?
For some time there had been talk that a second wedding ceremony (following their original wedding in September 2018) was imminent. Then, photos emerged of Hailey's bachelorette party on September 25th that added further fuel to the fire. The bride and her A-list friends dined in Yasbel in West Hollywood before heading out to Delilah nightclub. I guess our invite got lost in the mail…
Then on the 29th, the wedding party headed to South Carolina where the wedding would take place. The rehearsal dinner that evening was a BBQ affair at Cole's restaurant and the following day the celebrity guest-list (which included the entire Kardashian clan) headed to a waterfront resort, the Montage Palmetto Bluff, for the ceremony.
The Biebs himself was the first to share the official black and white portraits with a caption praising his new bride: "My bride is 🔥." CUTE. Congrats guys! Oh, and if you ever fancy a round three, we would definitely be willing to make a trip. #justsaying
Next Up, JLo And Shakira To Set The World On Fire At Super Bowl Pepsi Halftime Performance