Hustlers Is An Important Feminist Movie And You Should Go See It Now
These are my sisters.
JLo, Constance Wu, Julia Stiles, Lili Reinhart, Cardi B, Lizzo, and Keke Palmer all in one movie. It sounds too good to be true, right? Well, we thought so too. Until we watched it. It is very rare that a movie with an all-star cast lives up to the expectations that its star power generates. But, let us tell you. This movie really is all that AND A BAG OF CHIPS.
The stripper movie is about so much more than just strippers. It is, at its core, a movie about friendship, greed, motherhood, sacrifice and survival. It is also based on a true story that first came to light in 2015 through Jessica Pressler's article in New York Magazine, 'The Hustlers At Scores'. JLo and Constance Wu lead the all-star cast through the clubs of NYC, before the financial recession of 2008 when life in the clubs was glamorous and money was easy to make. Dollar, dollar bill y'all.

When the crash hits in 2008, the characters scatter and end up doing different things for a while before finding their way back to each other. The movie almost seems to be a female Wolf Of Wall Street; a movie about the female side of exploitation and money-making, as strippers try to take back their power from the Wall Street moguls and CEOs that are responsible for the country's downfall.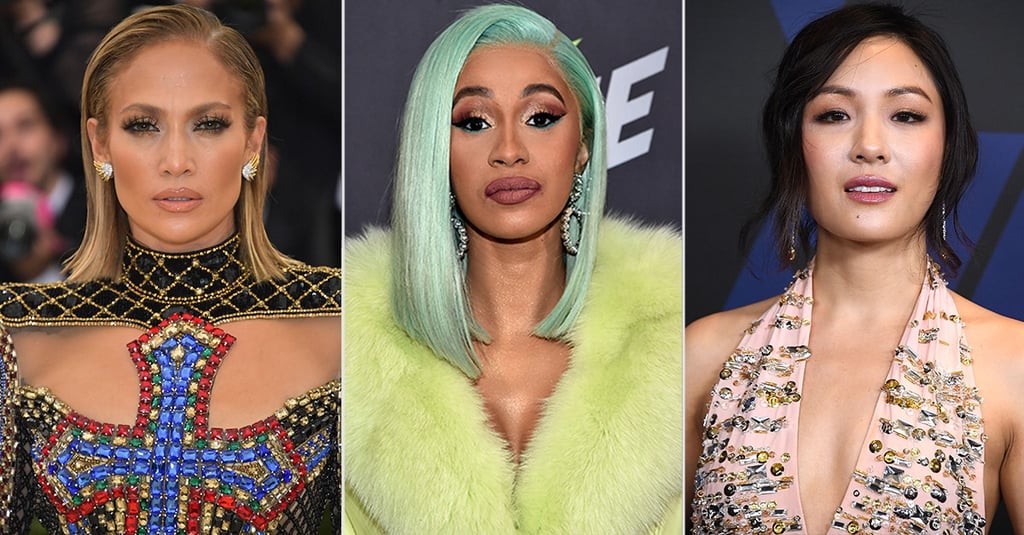 While we expect this movie might receive the same criticism The Wolf Of Wall Street received for glorifying greed, and shadowing criminal behavior in moral ambiguity, it is this that makes the story so compelling. So often, the female perspective is left out in favor of stories told through the male gaze. So often, when women's stories are told, they are told through a particular guise: the victim or the bitch. What about the women in the middle? What about the women that are neither?
As JLo's character Ramona puts it, "These Wall Street guys, you see what they did to this country? They stole from everybody. Hard-working people lost everything and not one of these douche-bags went to jail." Hustlers highlights the real women who were impacted by the crash but refused to lay down and take the hit. They fought back. Finally, we have ourselves a movie created by diverse women, about diverse women for…not just women, but everyone. And that is precisely what makes a successful feminist film: inclusivity. YAAAS LADIES!
Hustlers is written, directed and co-produced by Italian American filmmaker Lorene Scafaria and features two diverse actresses as its leads: Jennifer Lopez and Contance Wu. Maybe because of this, the movie generated a highly diverse audience turnout in its opening weekend. According to Forbes.com, the opening night audience was made up of 68% female (a majority, but not an overwhelming one), 73% over 25-year-olds, 33% Caucasian, 28% African American, 27% Hispanic, 8% Asian and 4% Native American or "other". Our favorite line from the movie: "These are my sisters…same dad, different moms." So um…doesn't this totally prove the point that we've been making for awhile now, that we kinda want to see diversity on our screens?
Not only that, but this movie is making money and breaking records at the box office. Hustlers scored the largest ever opening weekend for a movie starring multiple women of color, earning $33.21 million in the US. Suddenly, the decision to put Cardi B's Money on the movie soundtrack seems like destiny. (Destiny…also, coincidentally the name of Constance Wu's character in the movie.)
Hustlers is an important feminist movie for many reasons. It depicts flawed women making moves; both literal and figurative (JLo's pole dancing number is quite possibly the sexiest thing you have seen in years!), it champions women's relationships and it brings together diversity both onscreen and through its audiences. JLo's performance is even generating much-deserved Oscar buzz, and we are honestly not surprised. Literally, what are you still doing here? Go get your popcorn.


Next Up, First Look At Ariana Grande, Miley Cyrus & Lana Del Ray 'Charlie's Angels' Music Video