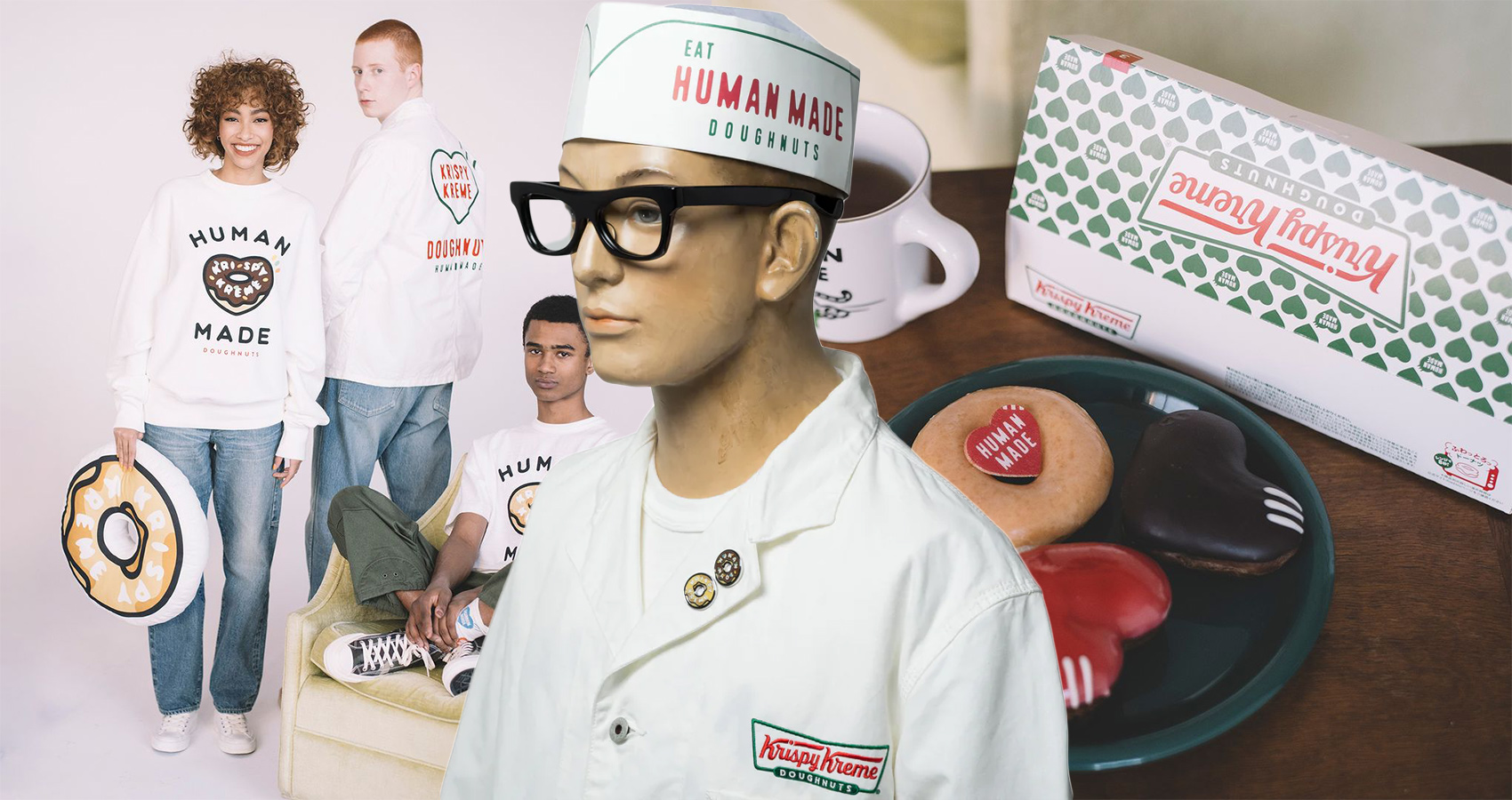 Human Made And Krispy Kremes Unite In A New Release Of Donuts And Apparel
The collab showing love to our tummies and wardrobes.
The Tokyo-based, lifestyle brand Human Made are teaming up with multinational donut company Krispy Kremes, in a collaboration that unites taste and style.
If you're a lover of food as much as you are of clothes, then this is a release you won't want to sleep on. The two brands have combined their expertise to create a selection of exclusive pastries. The delicious delicacies are packaged in a special box that is embellished with a melded logo of both brands. There are three flavors up for grabs - a chocolate strawberry heart with sweet and sour flavors, a smooth chocolate custard paired with a classic donut and the humble yet legendary glazed donut.
Not only is this partnership offering limited edition, finger-licking treats but also comprises a range of garments. From factory jackets, sweatshirts, t-shirts and cute accessories in the shape of donuts, all apparel and accessories are complete with the names of both brands.
From February 1st up until February 14th will see a limited batch of HUMAN MADE branded doughnuts ready to be purchased at the Krispy Kreme store in Shibuya Cinetower.
FYI: Each purchase will also include an adorable paper hat.
Head over to Human Made's online store to find out more.
Up Next, Champion Says The Game Is Not Over With Pride Collection