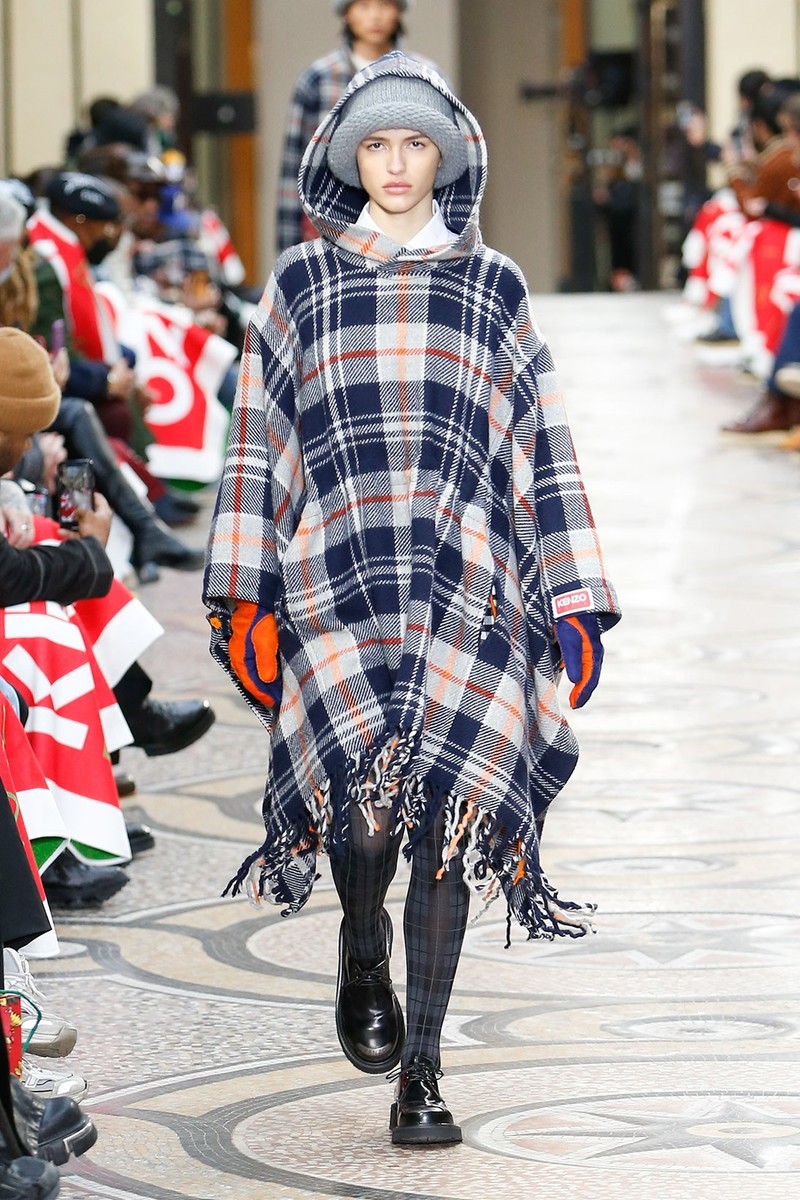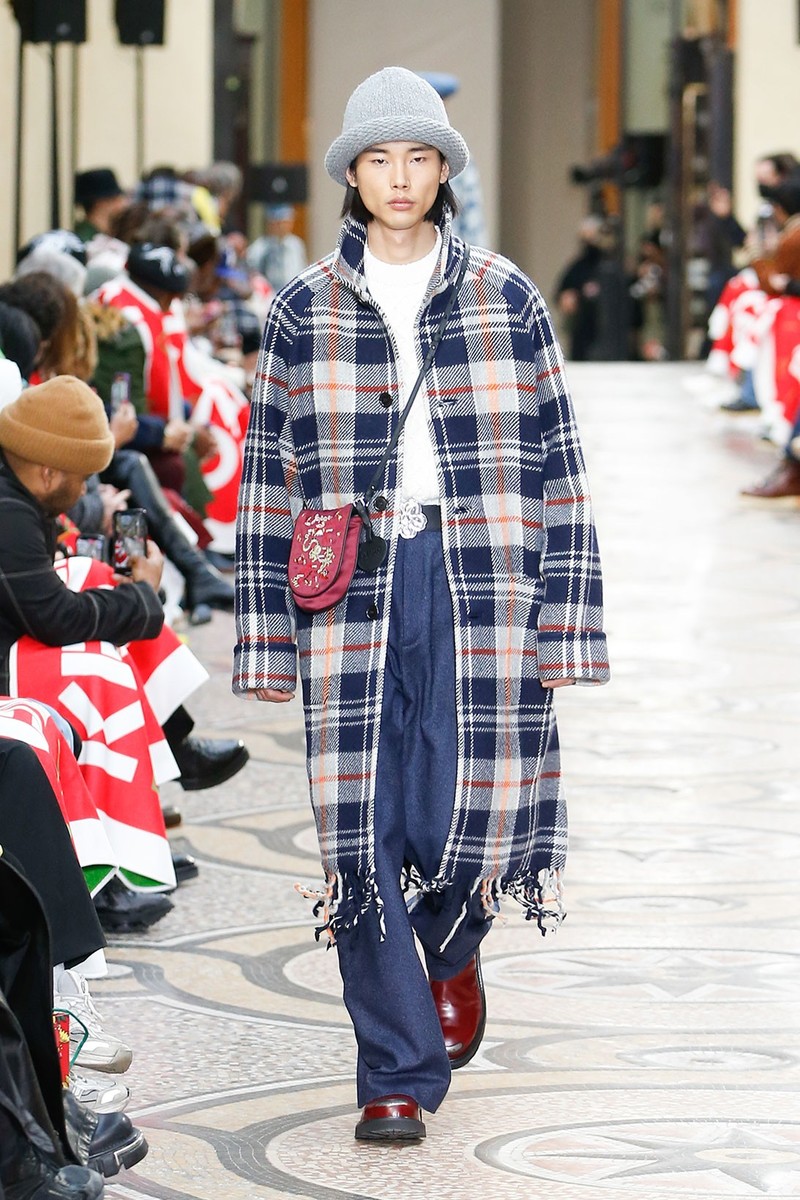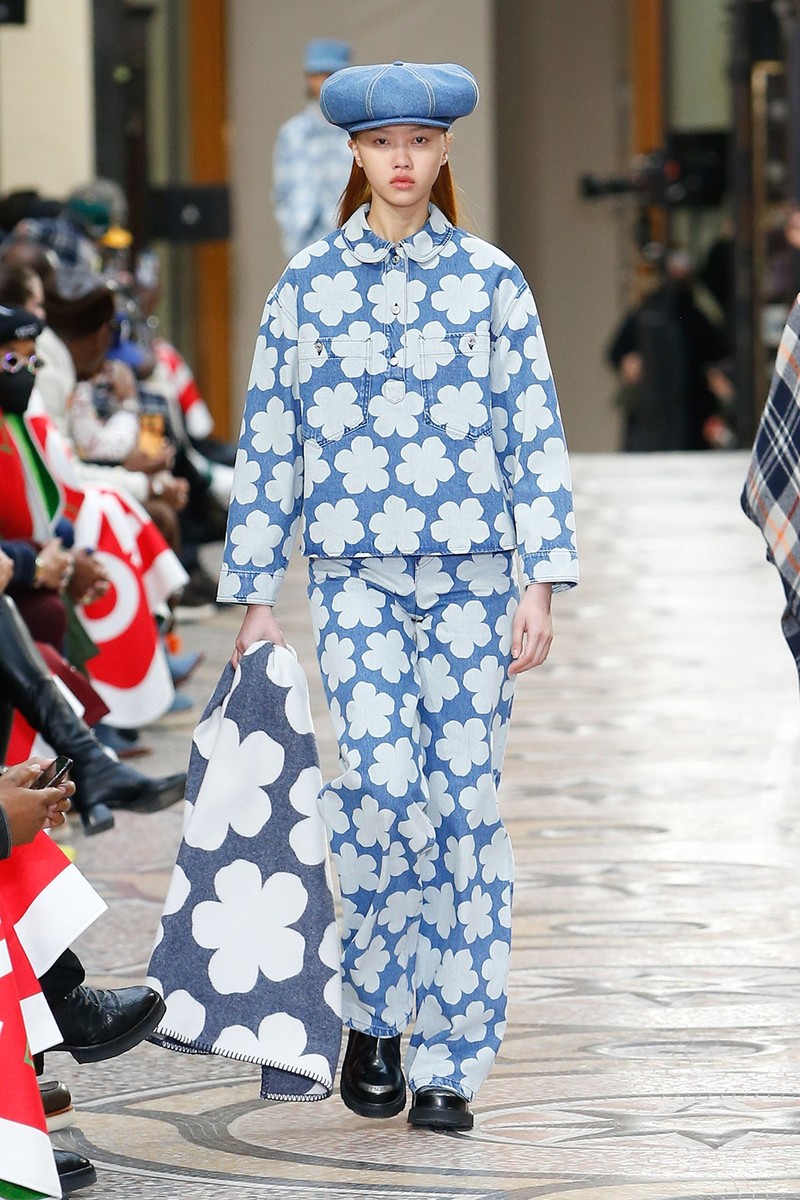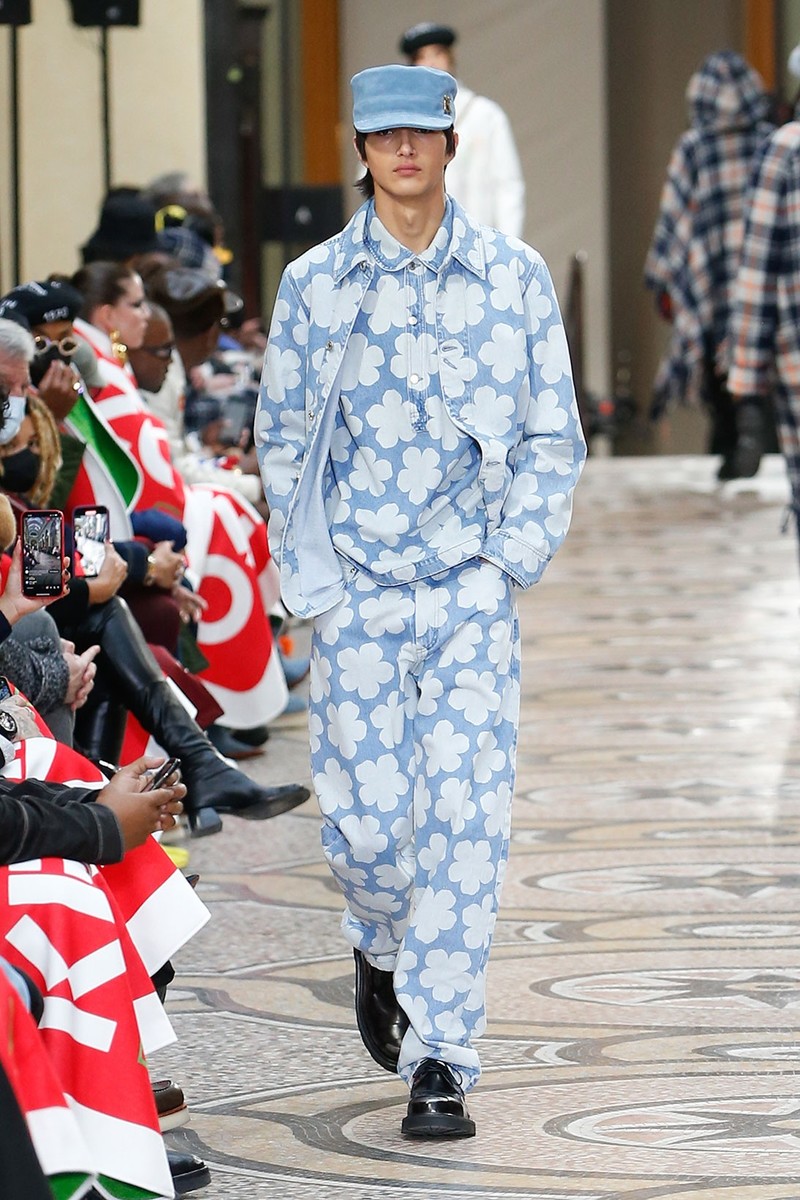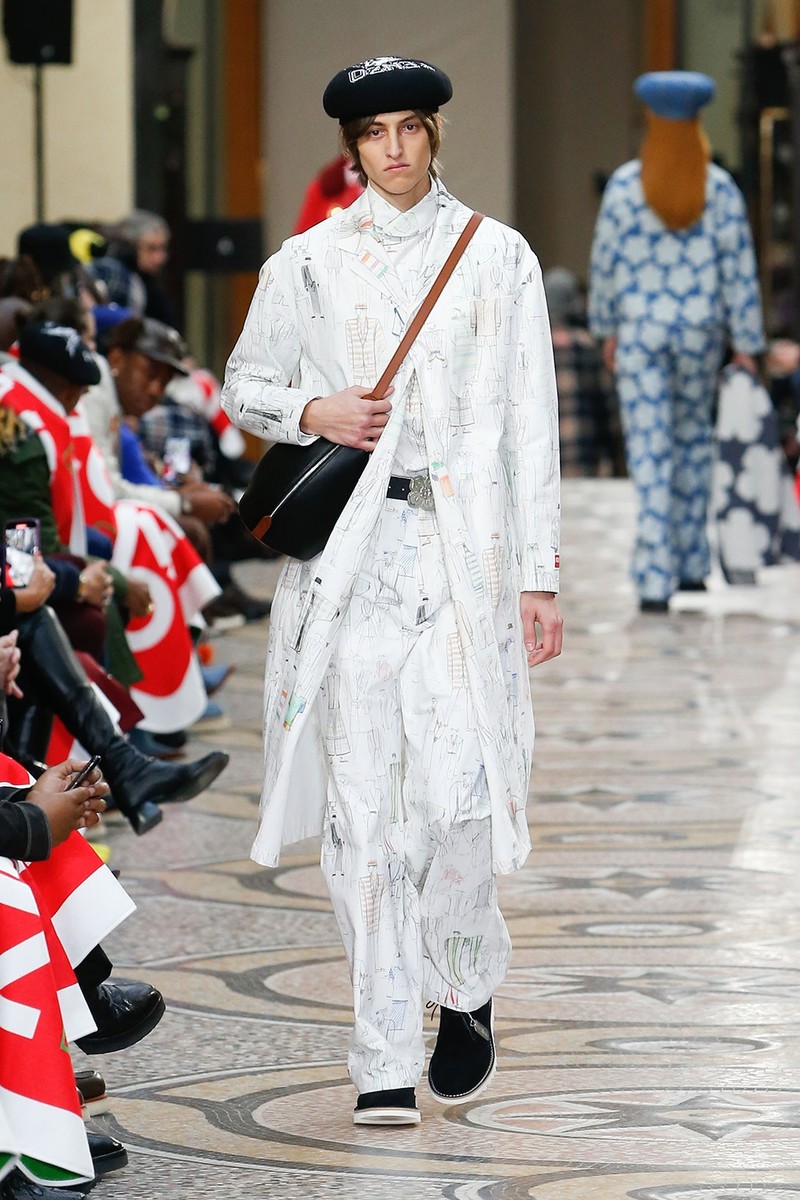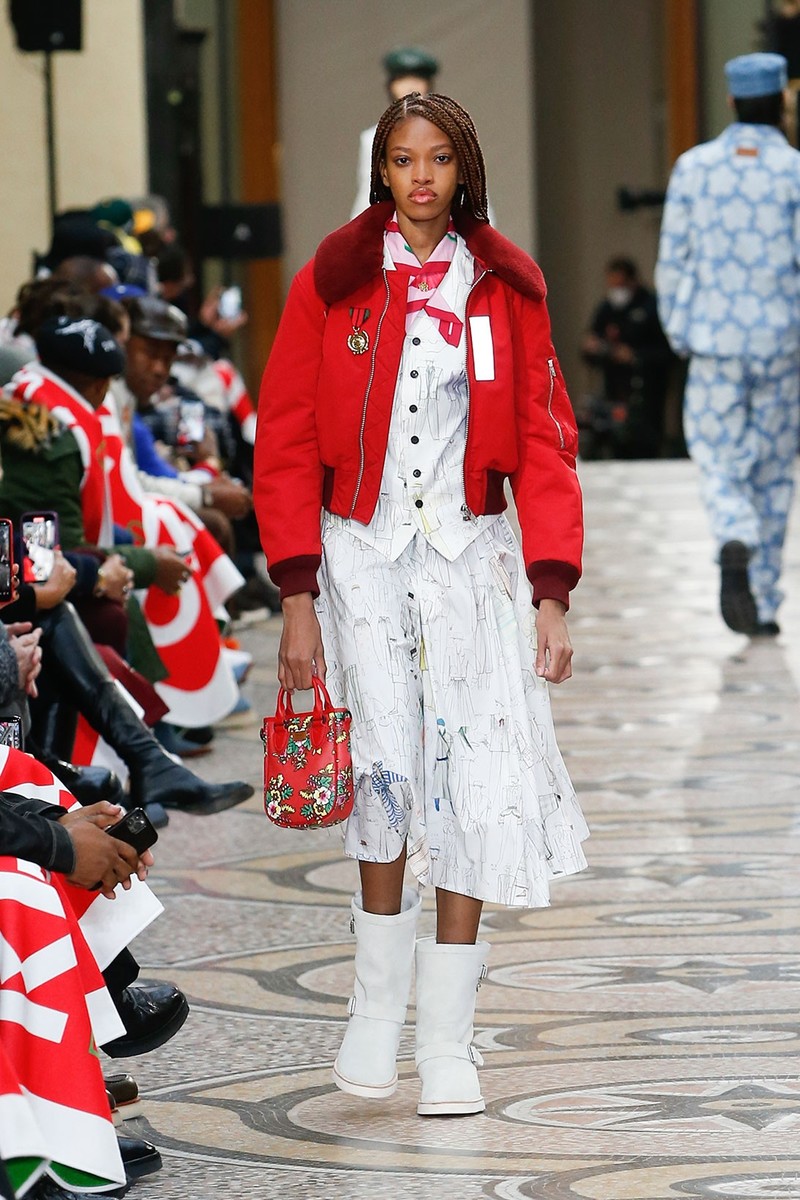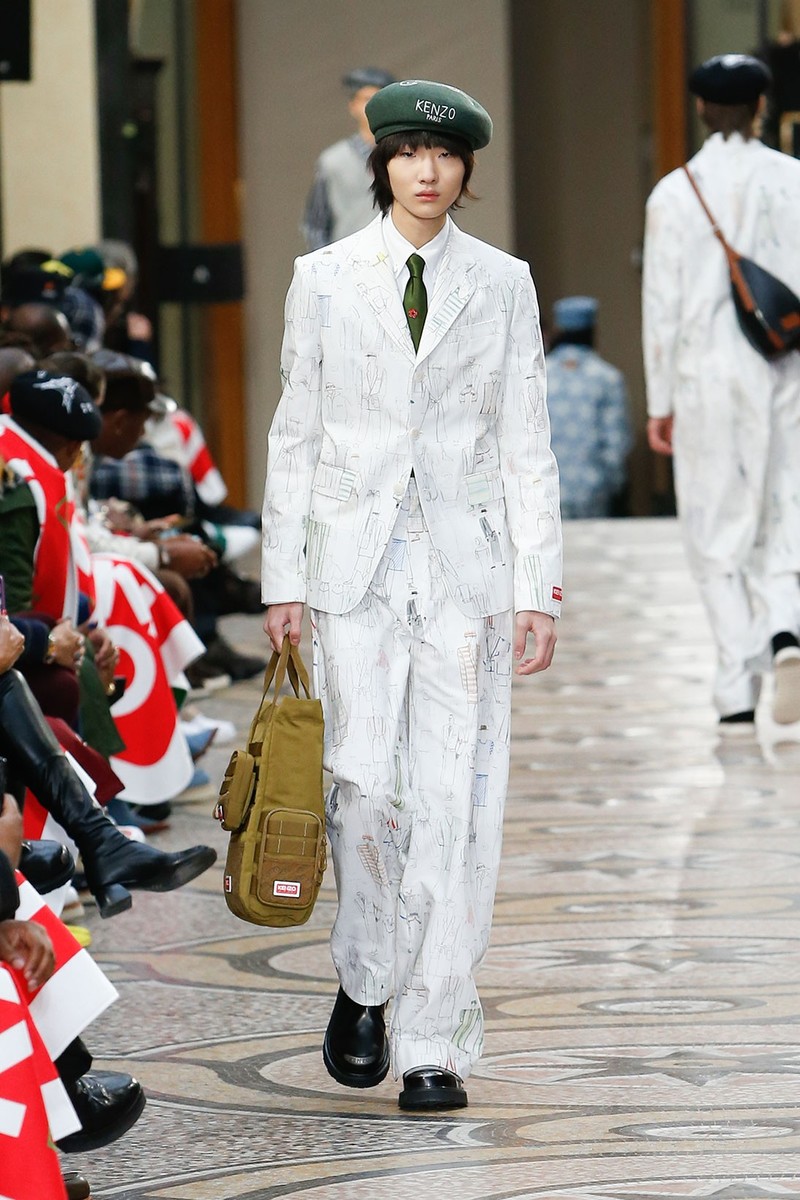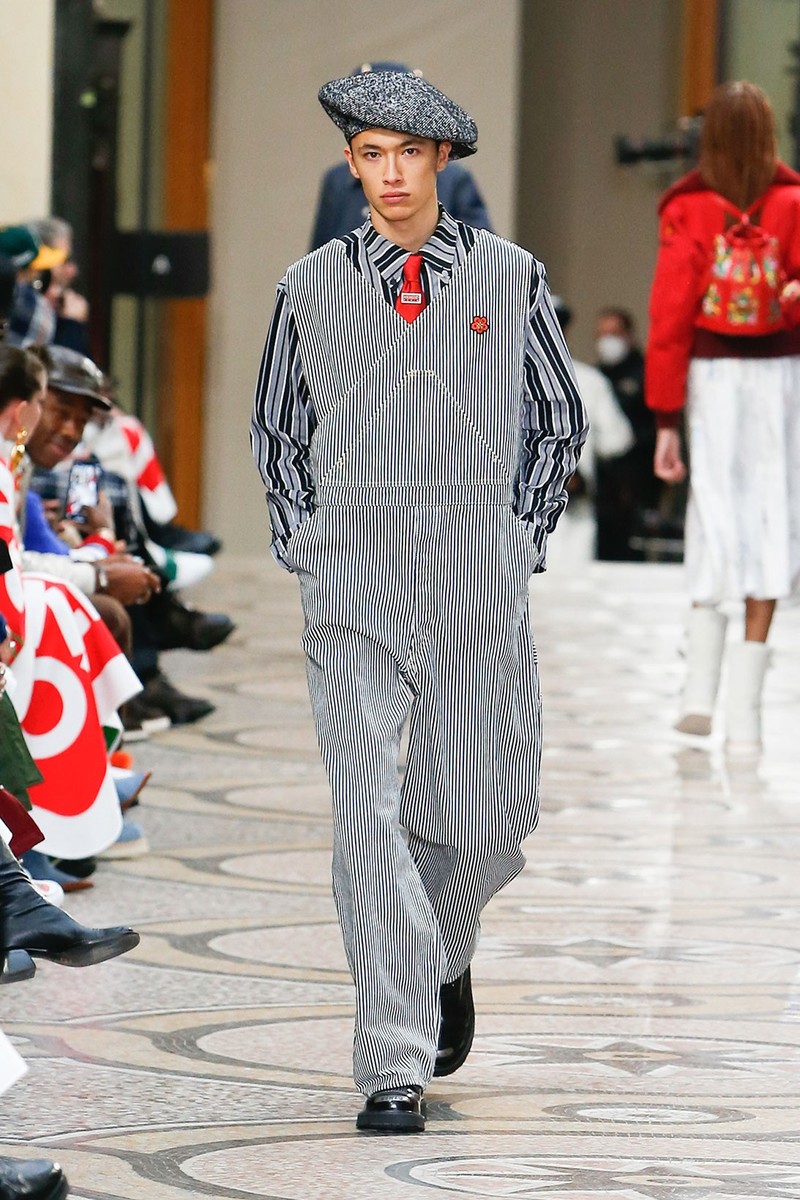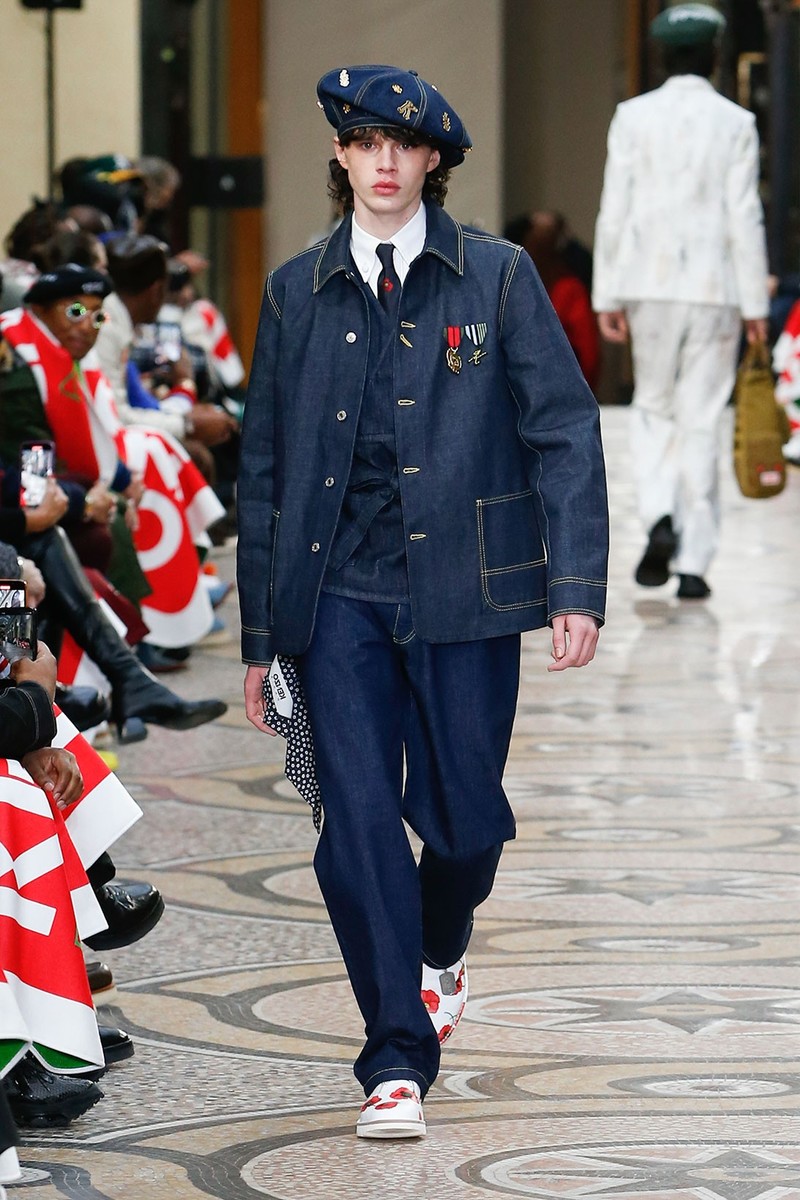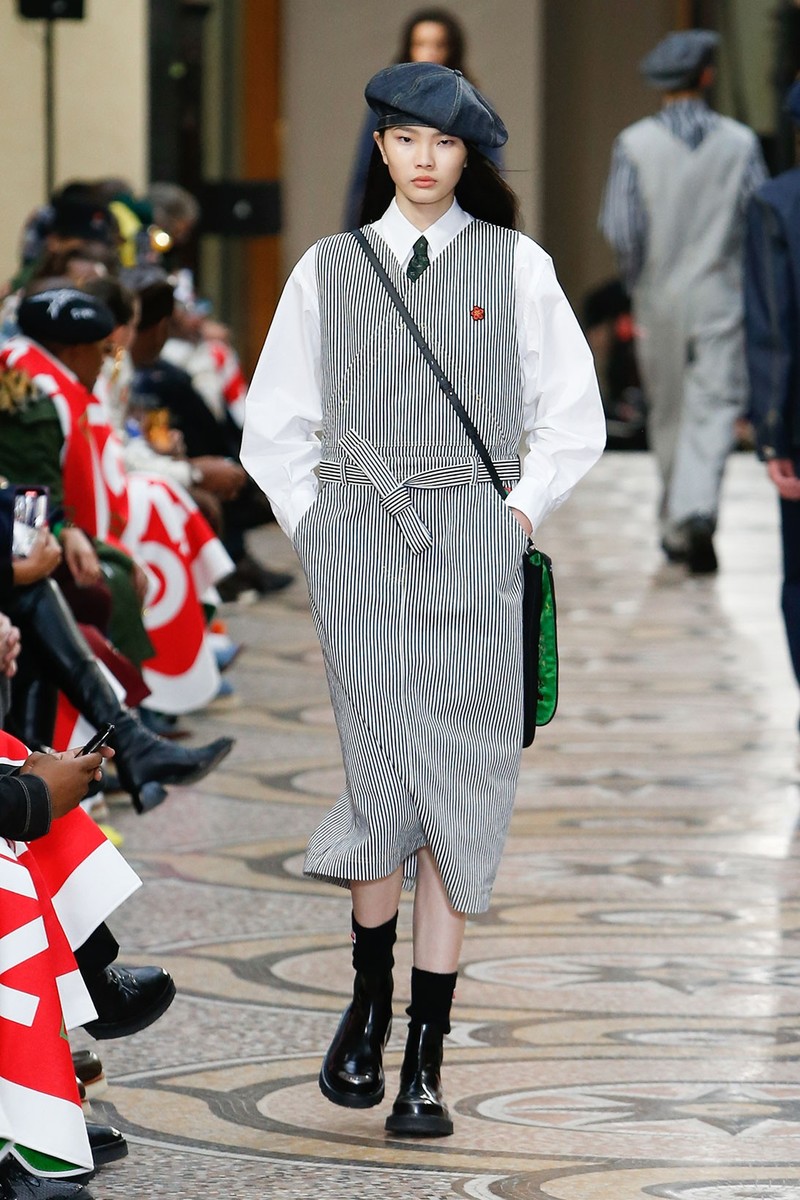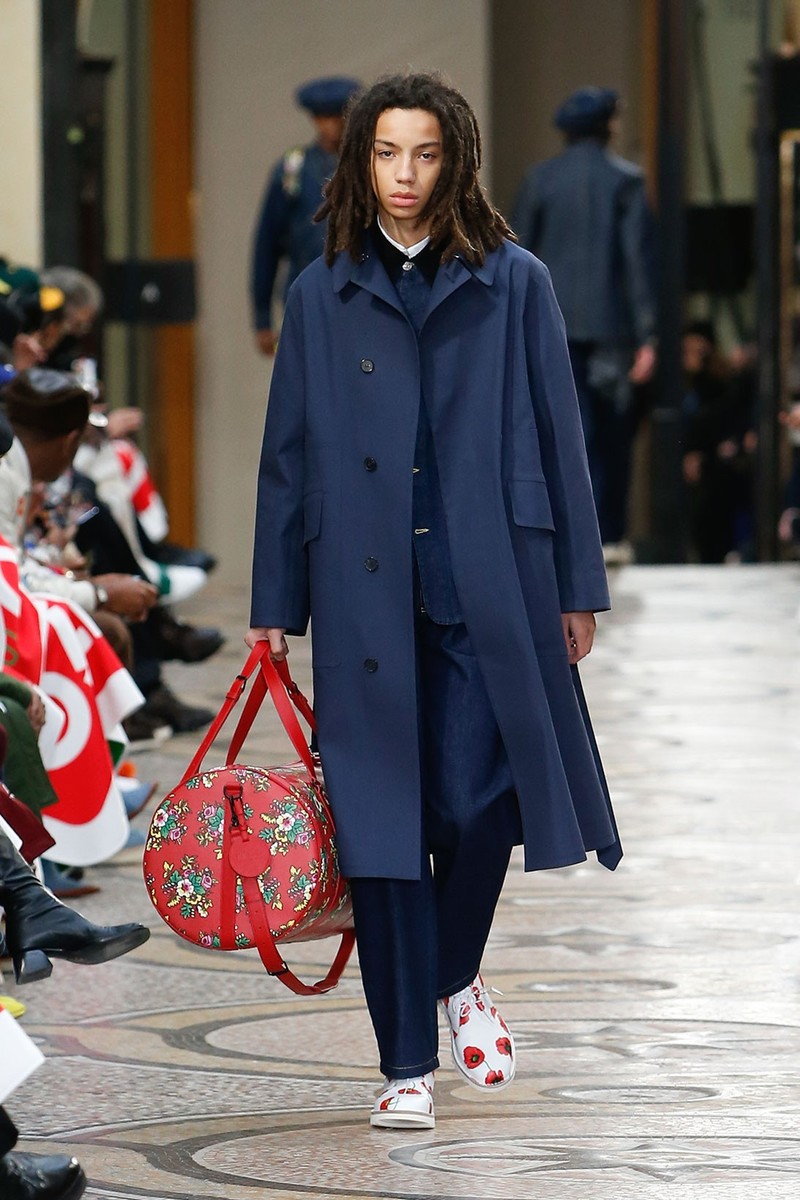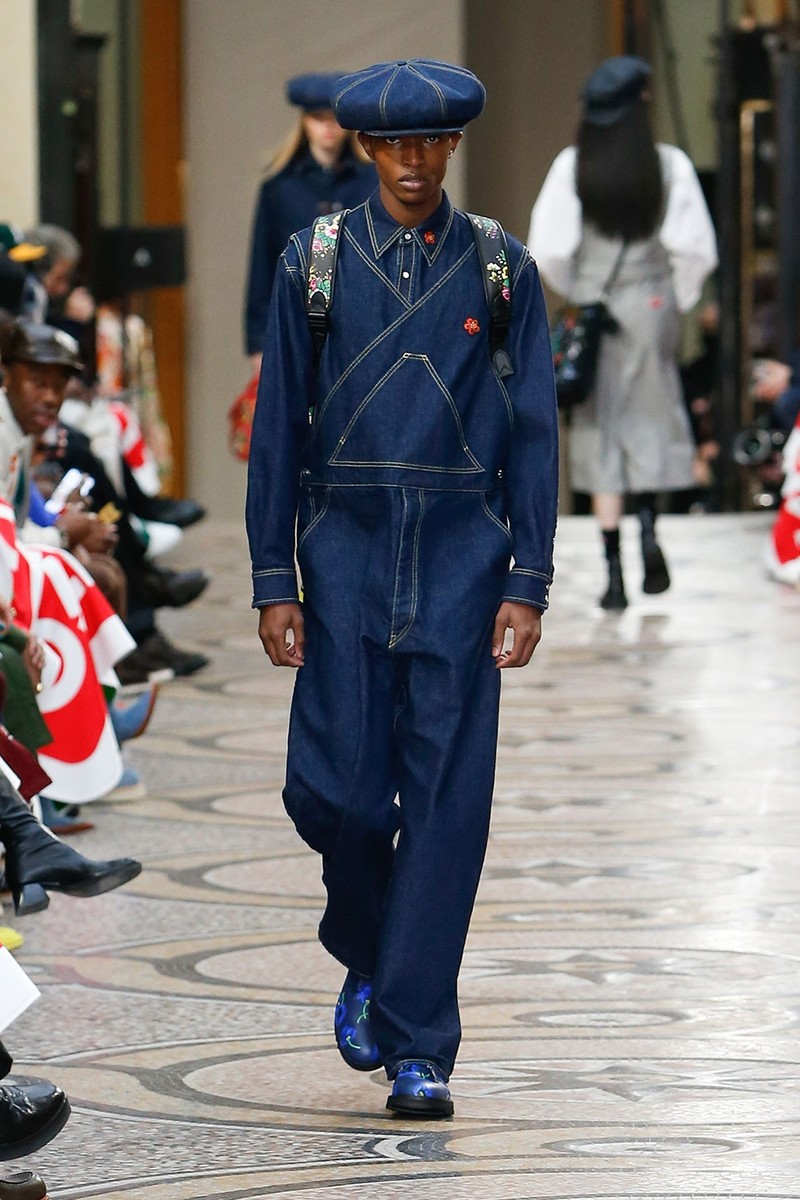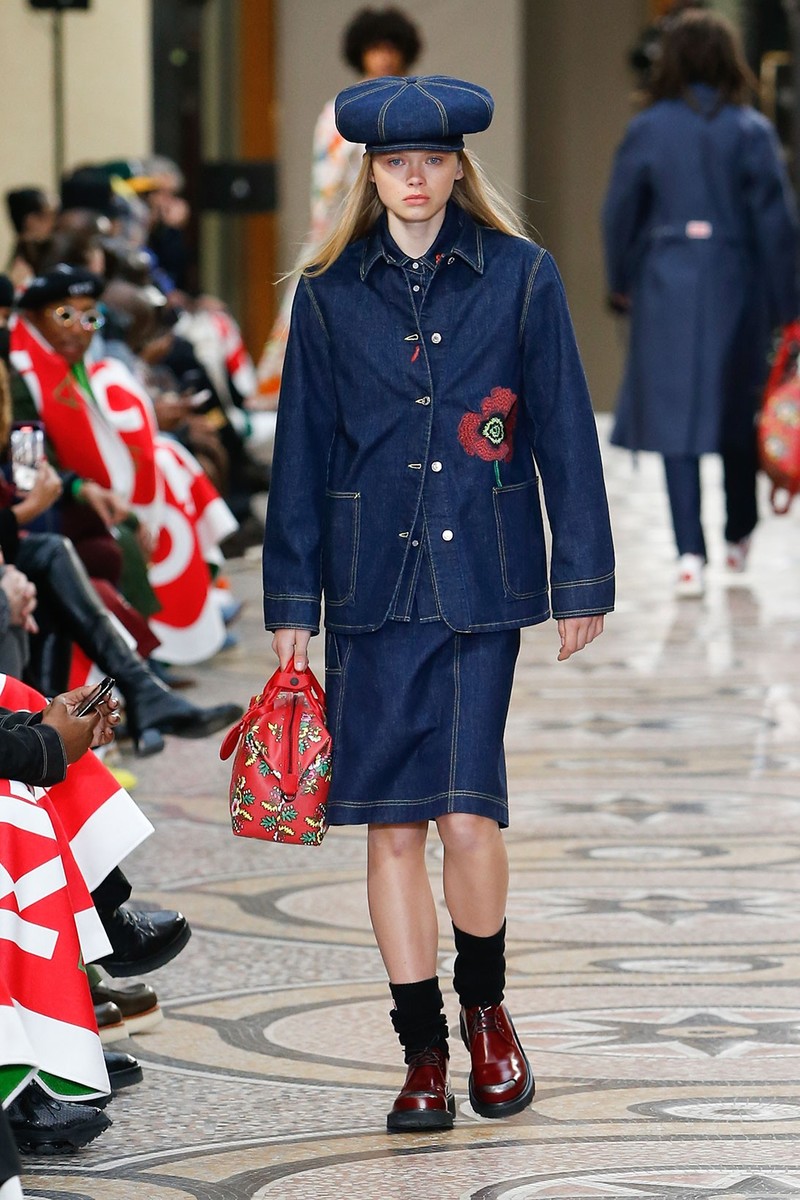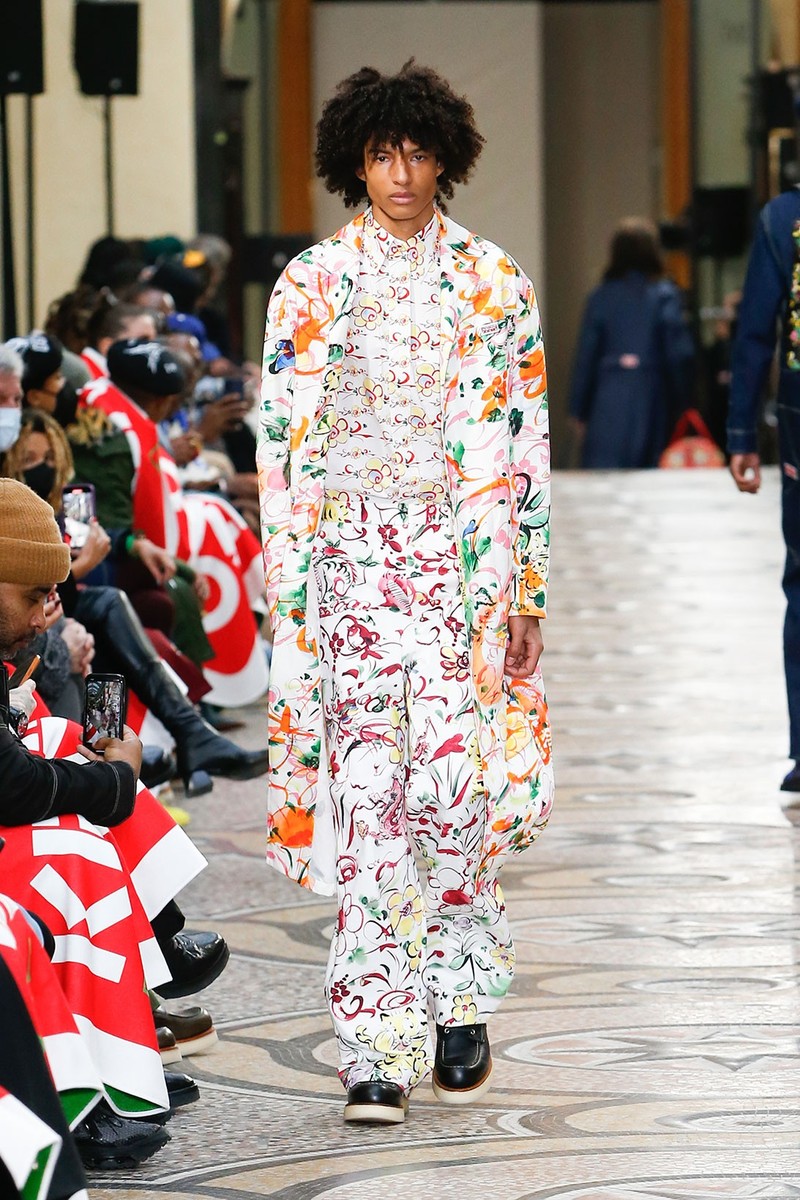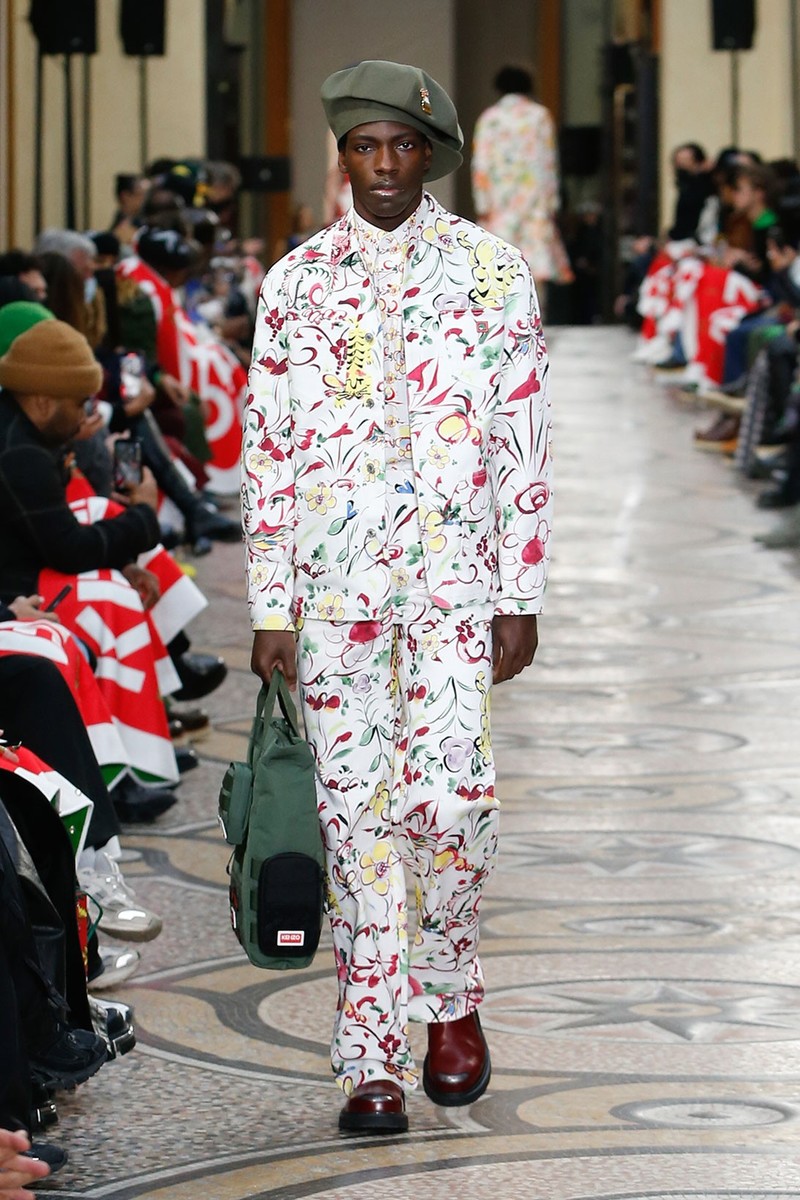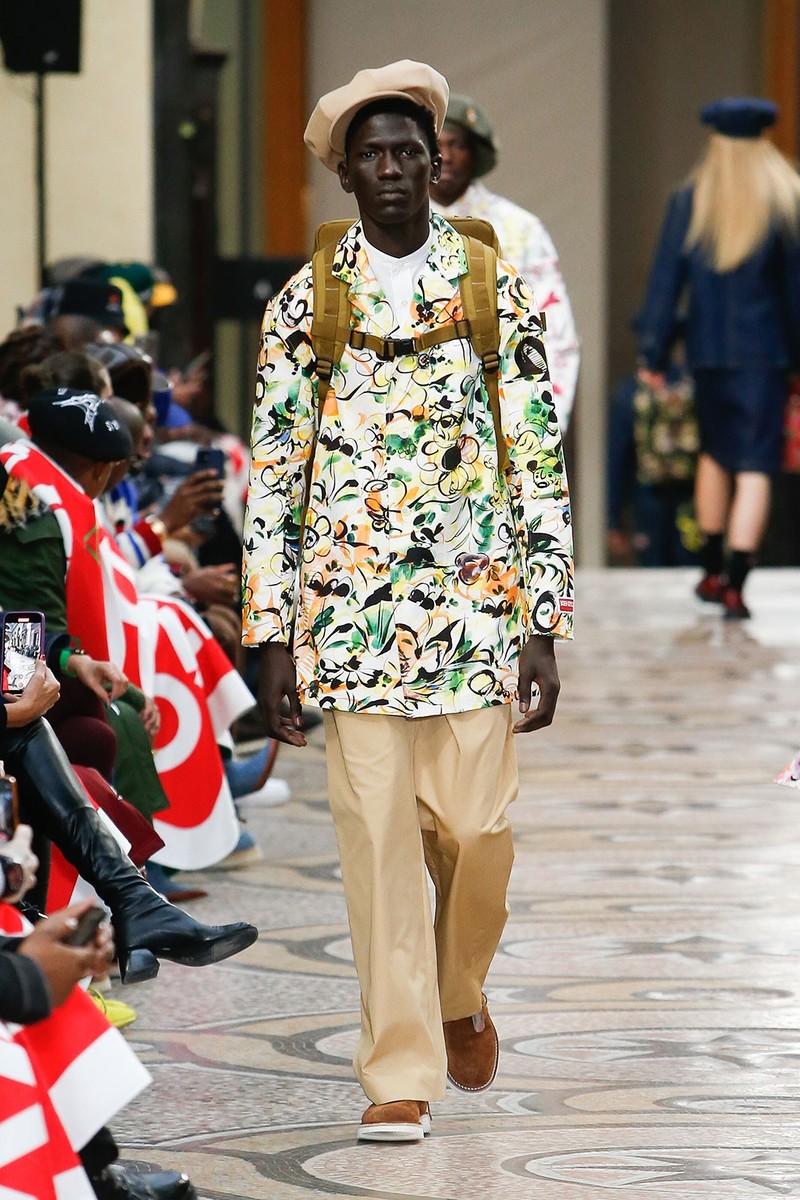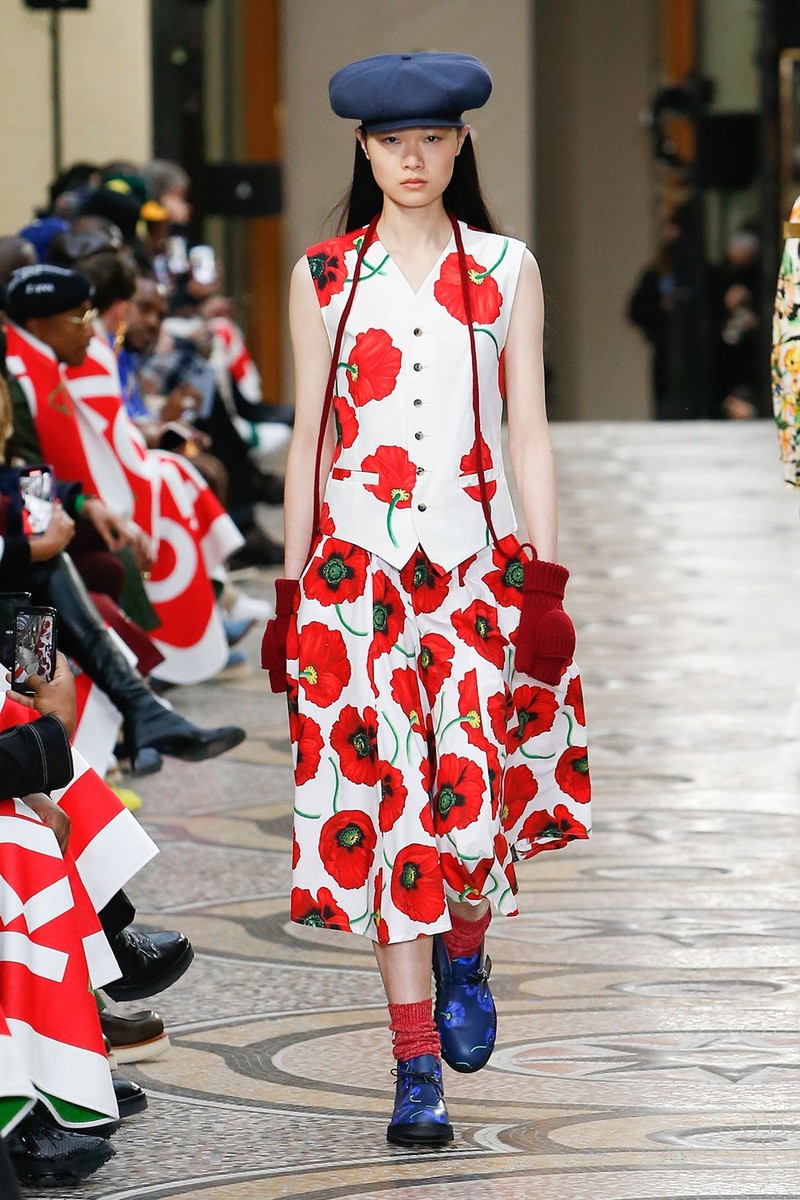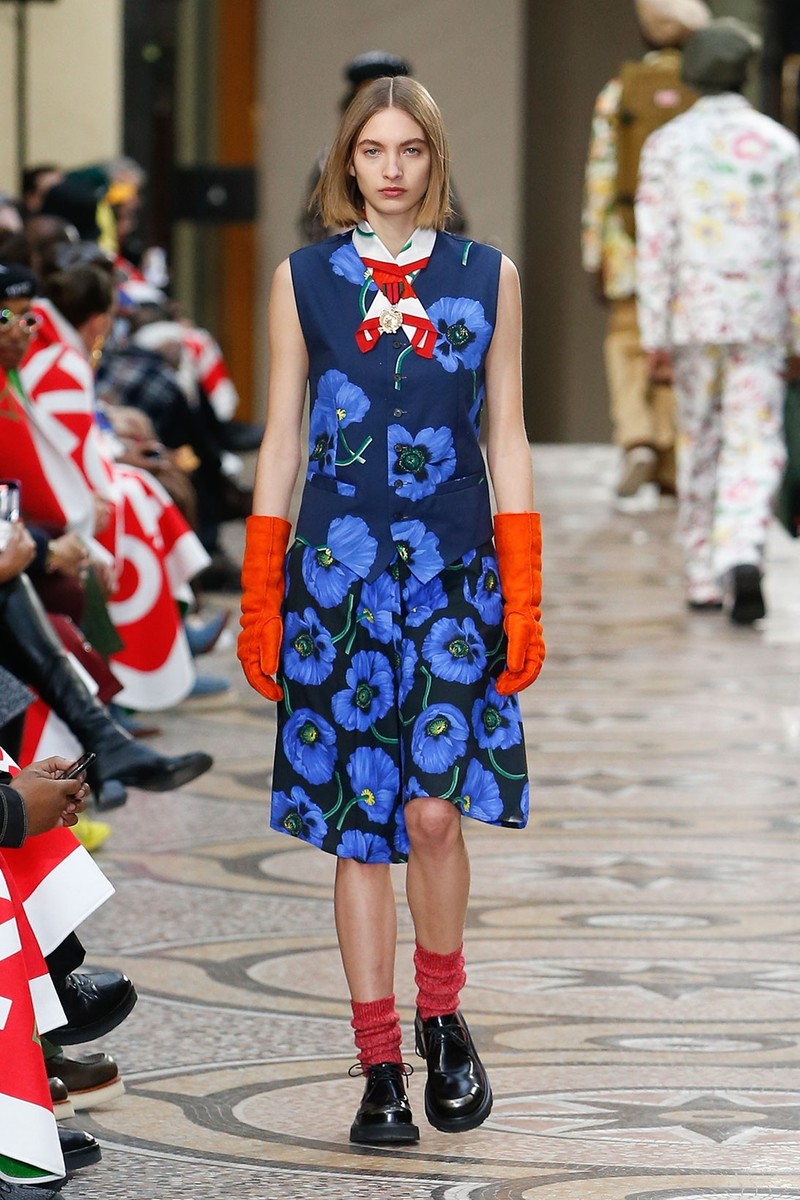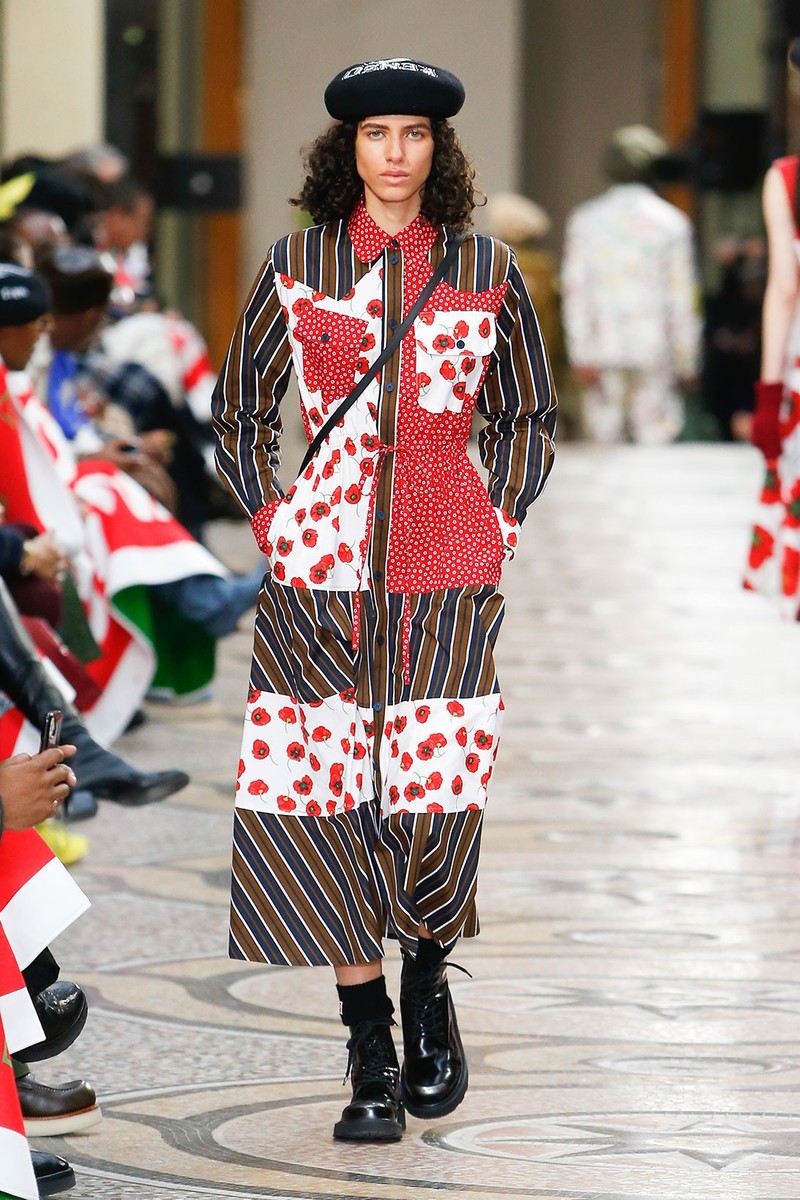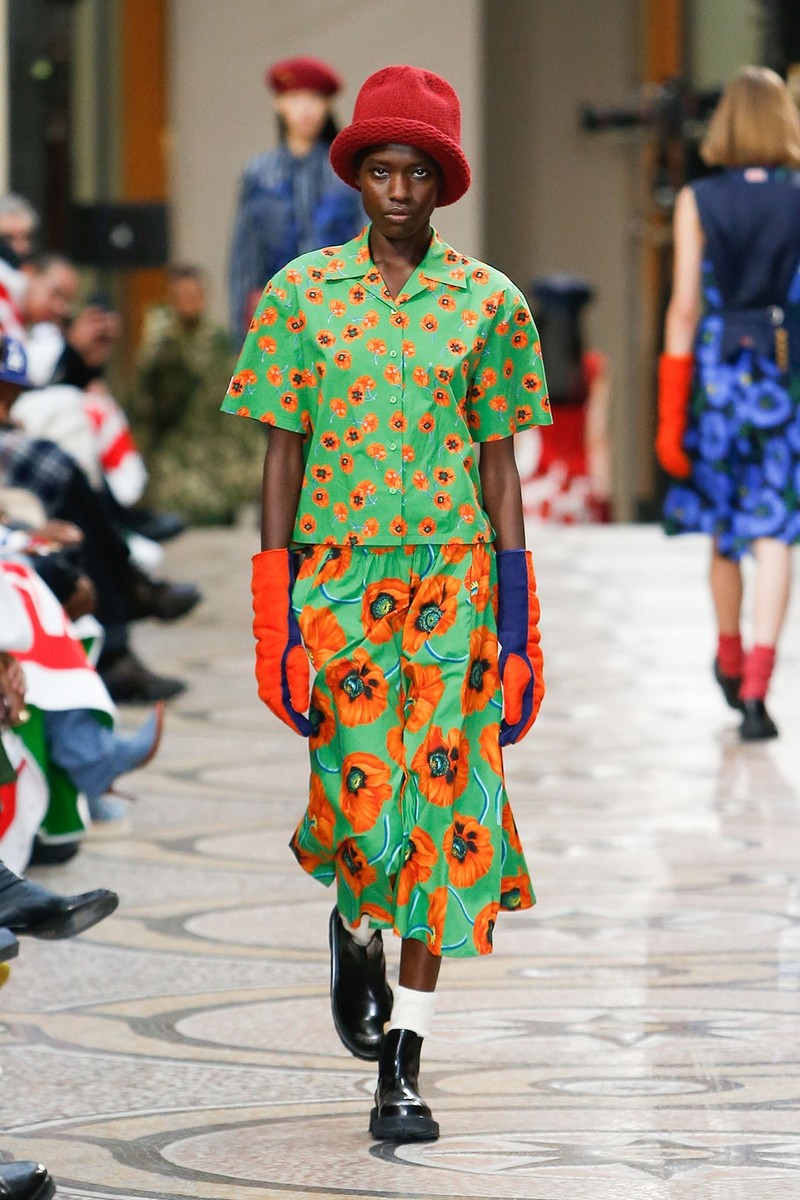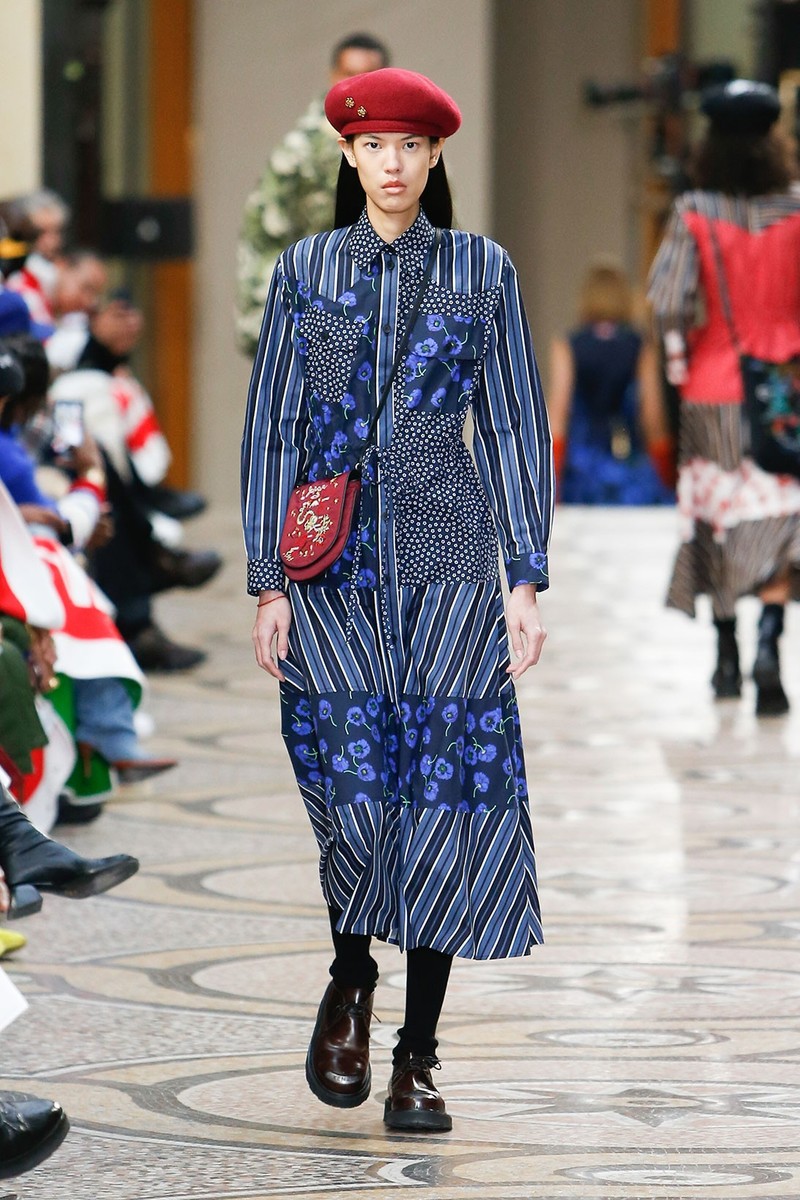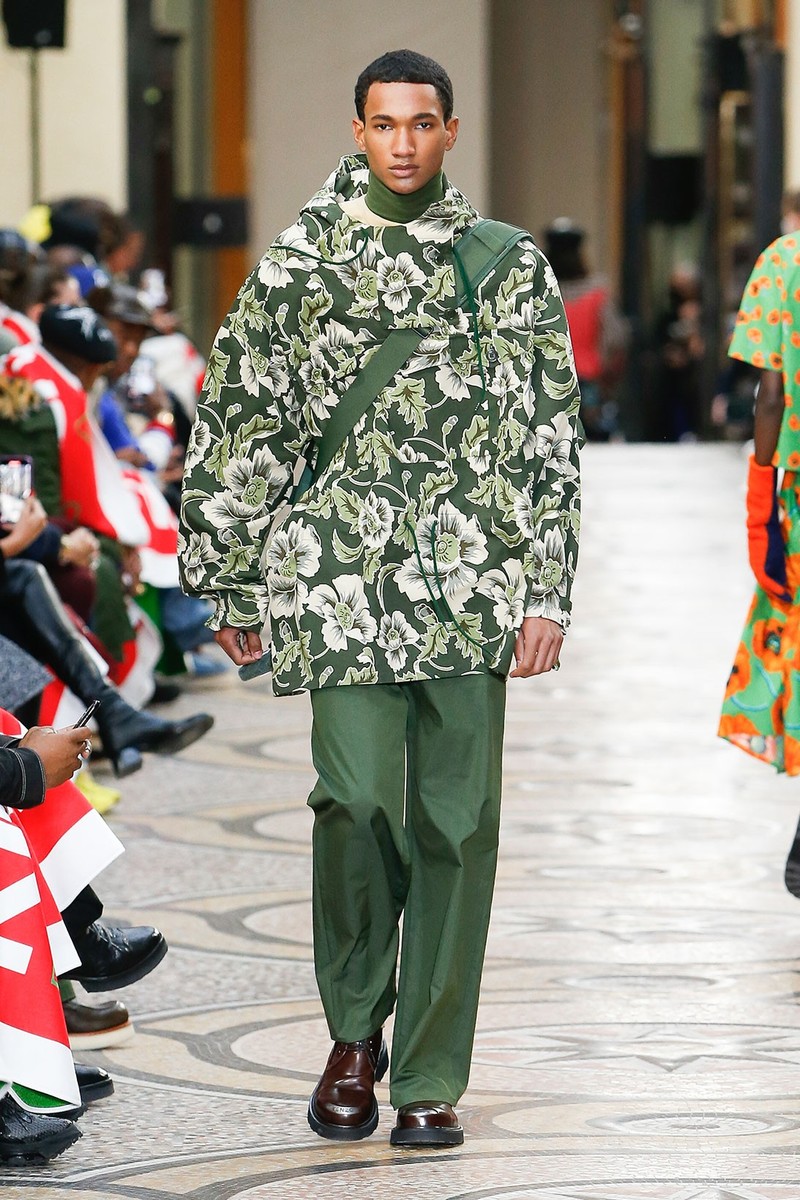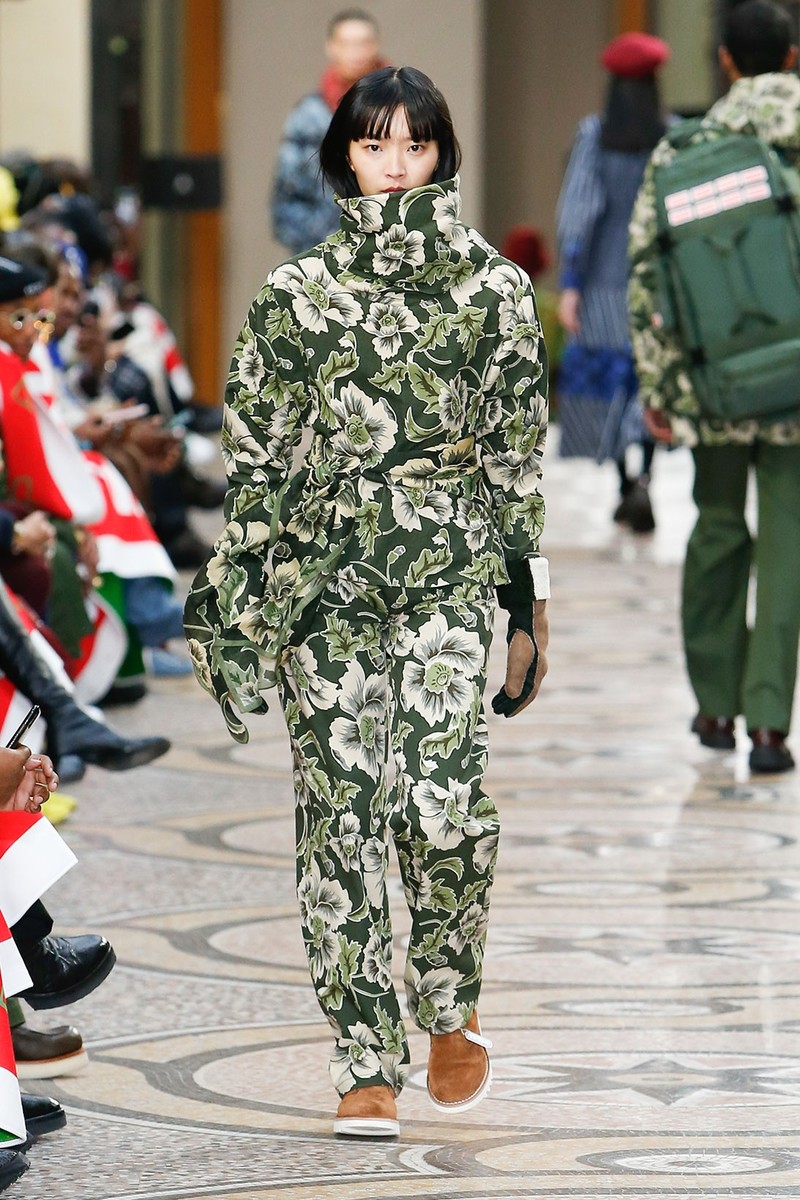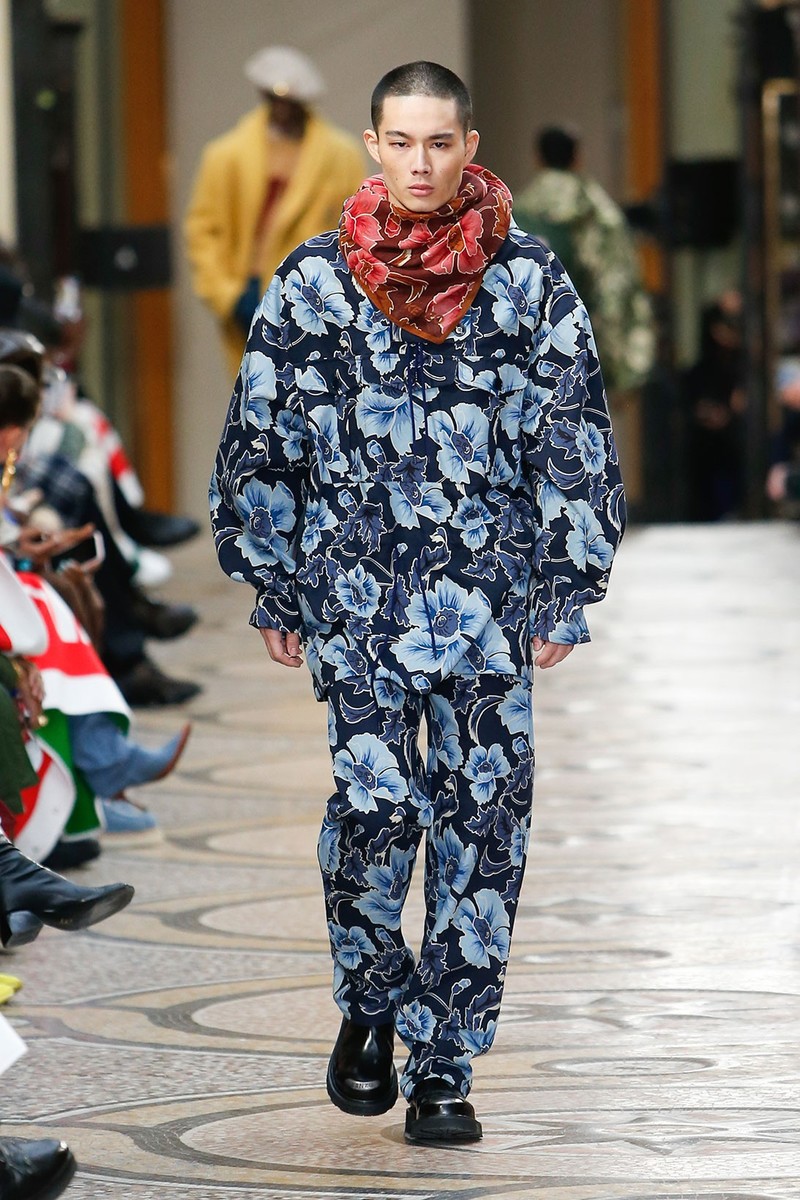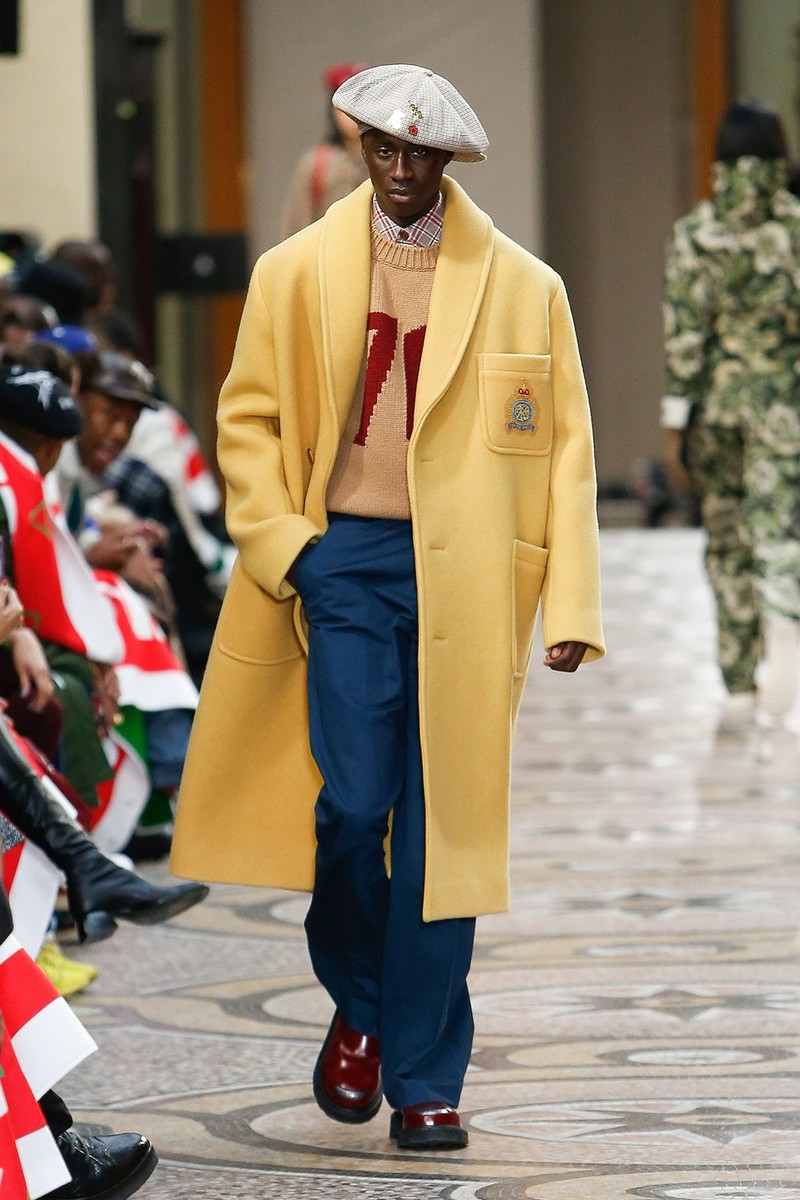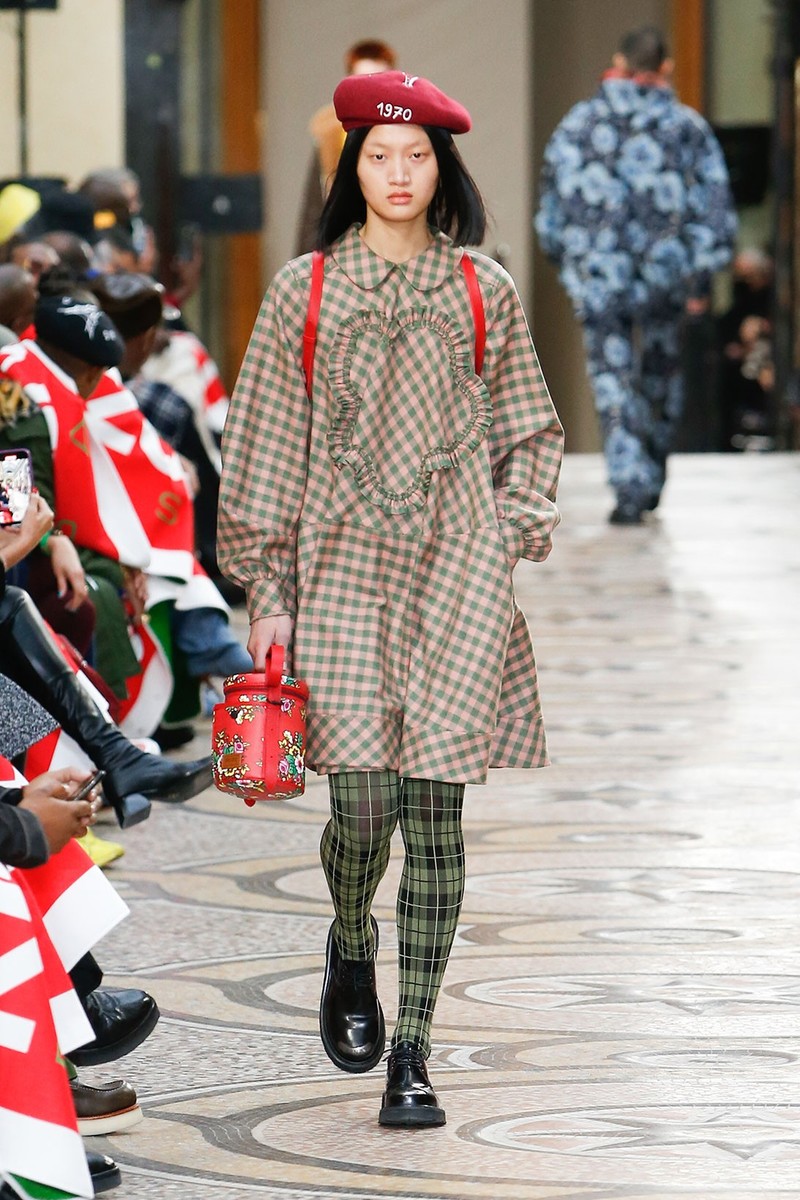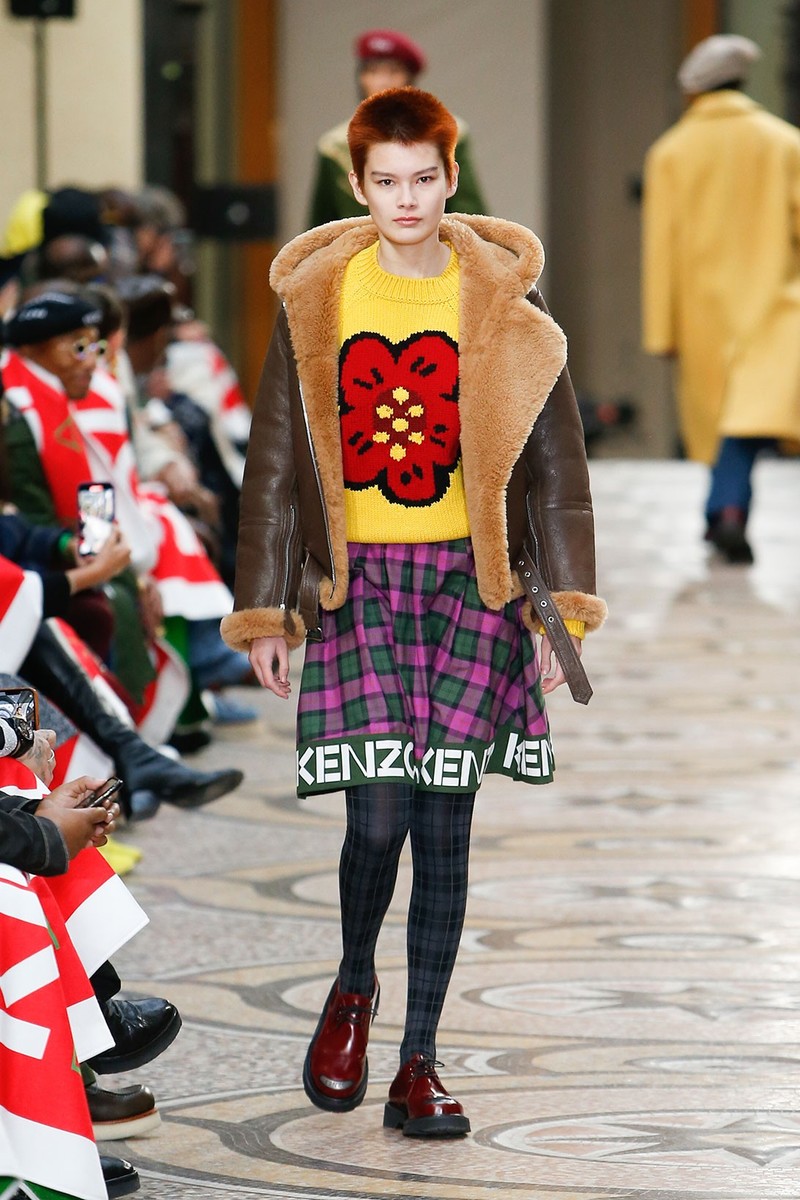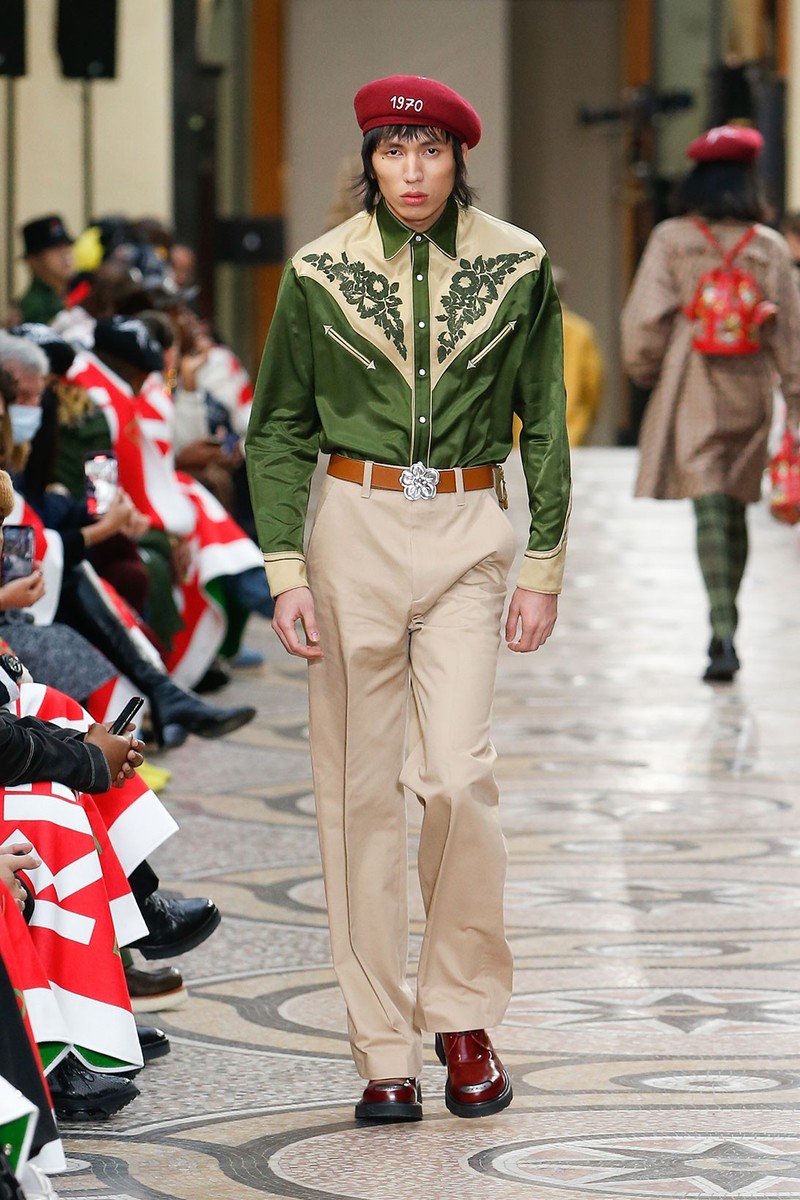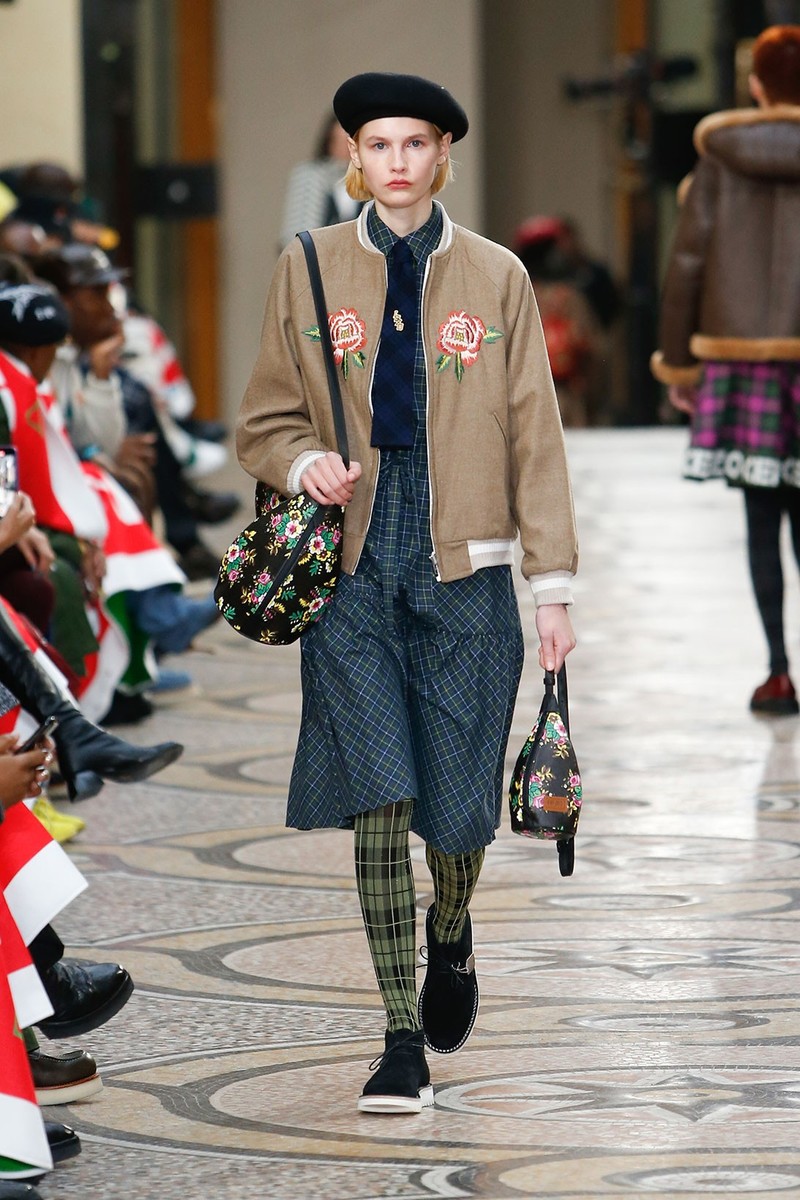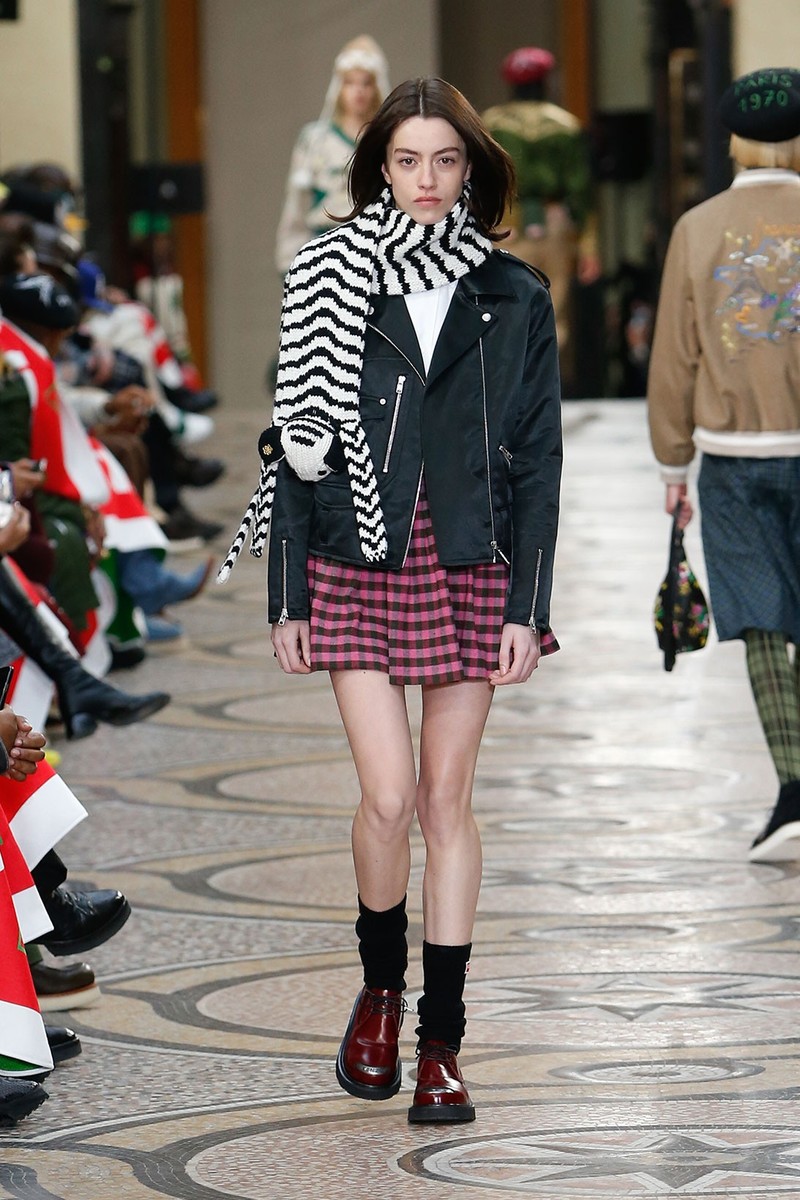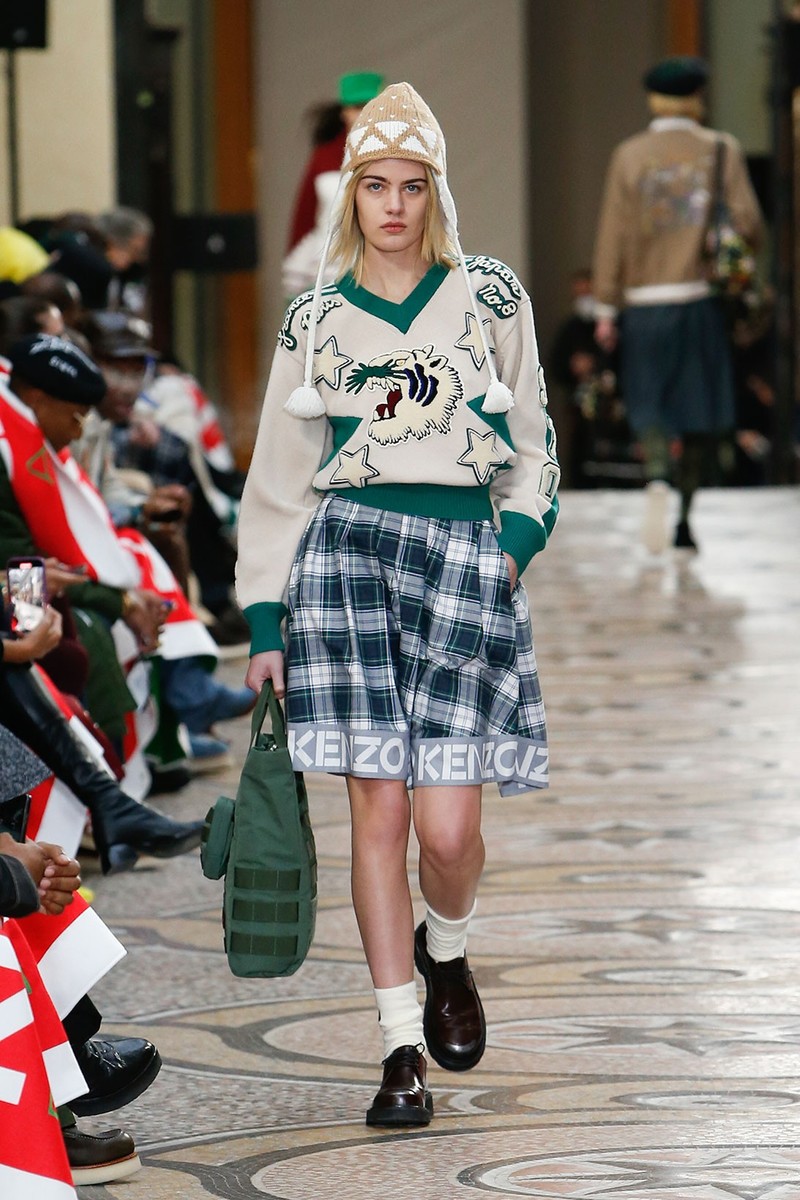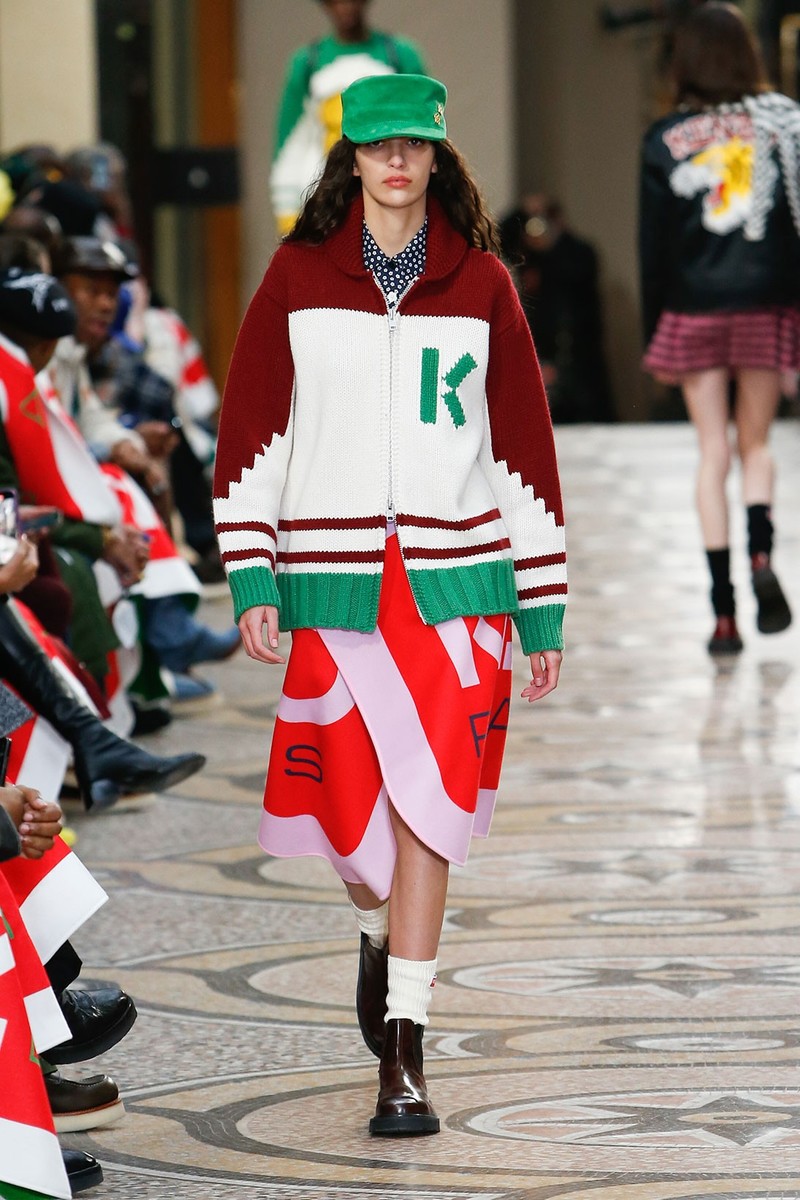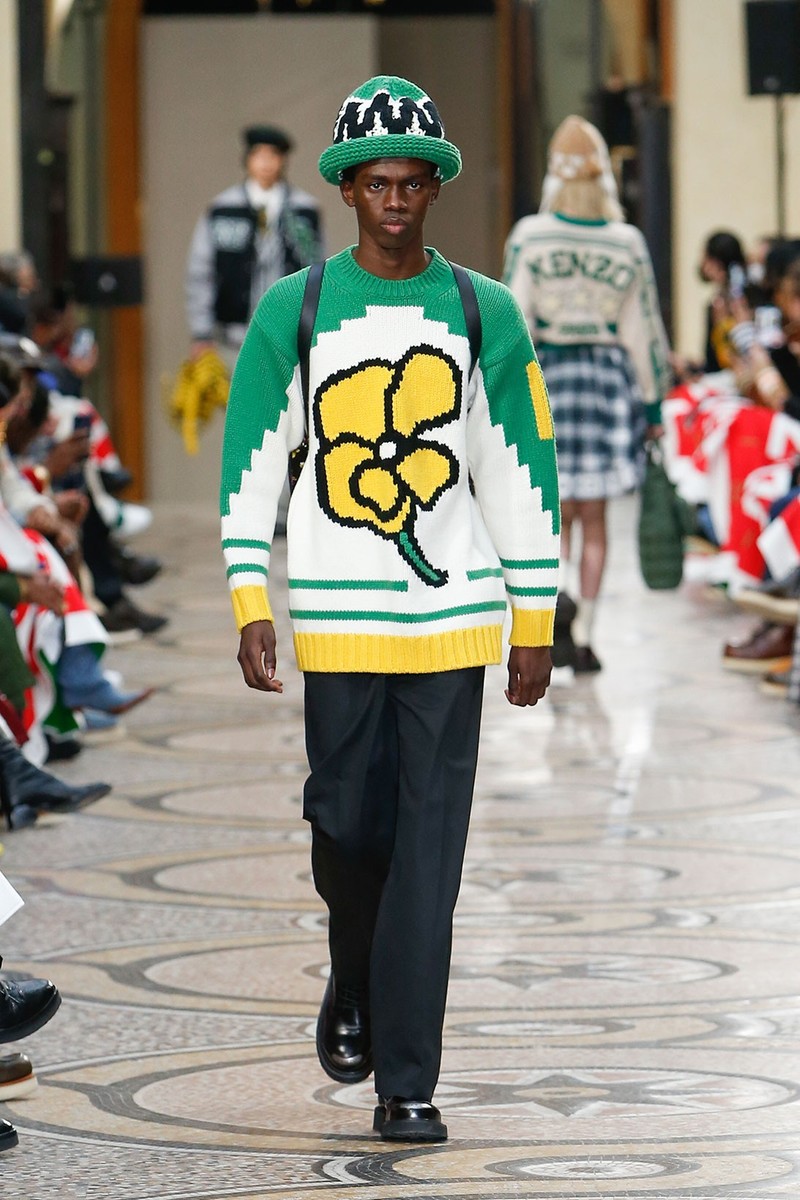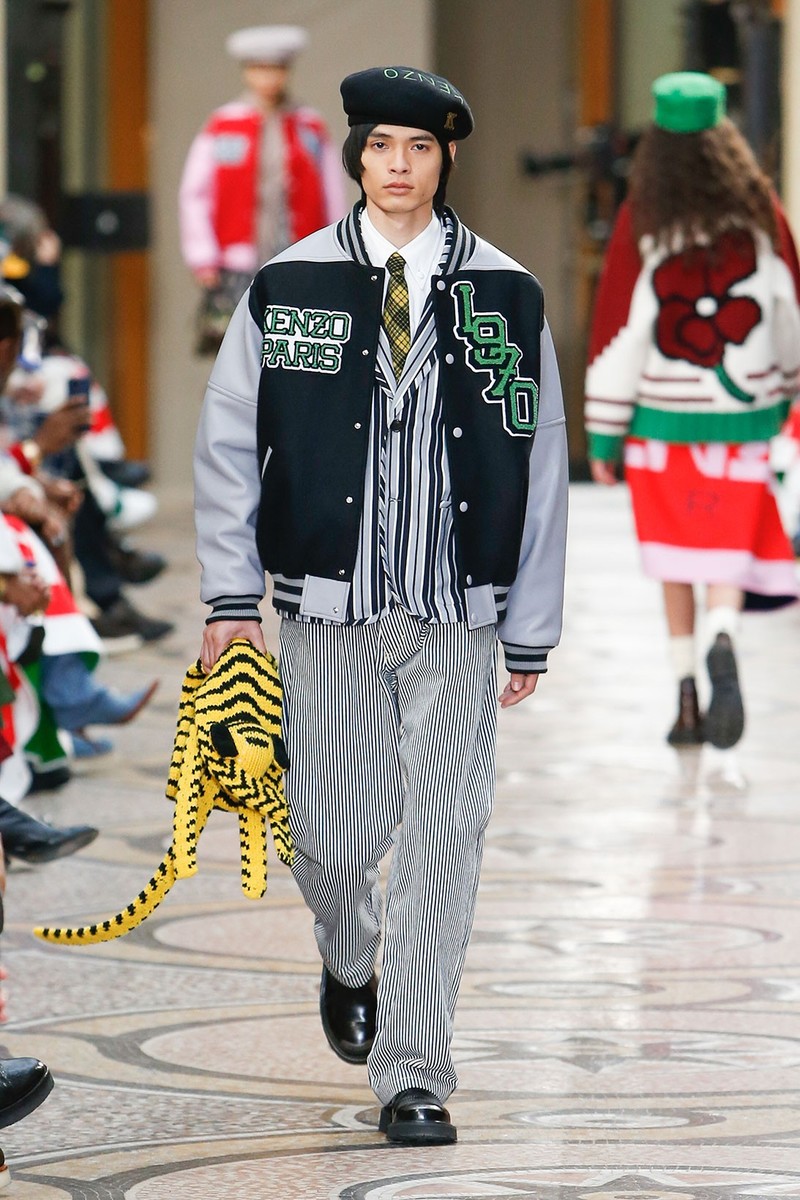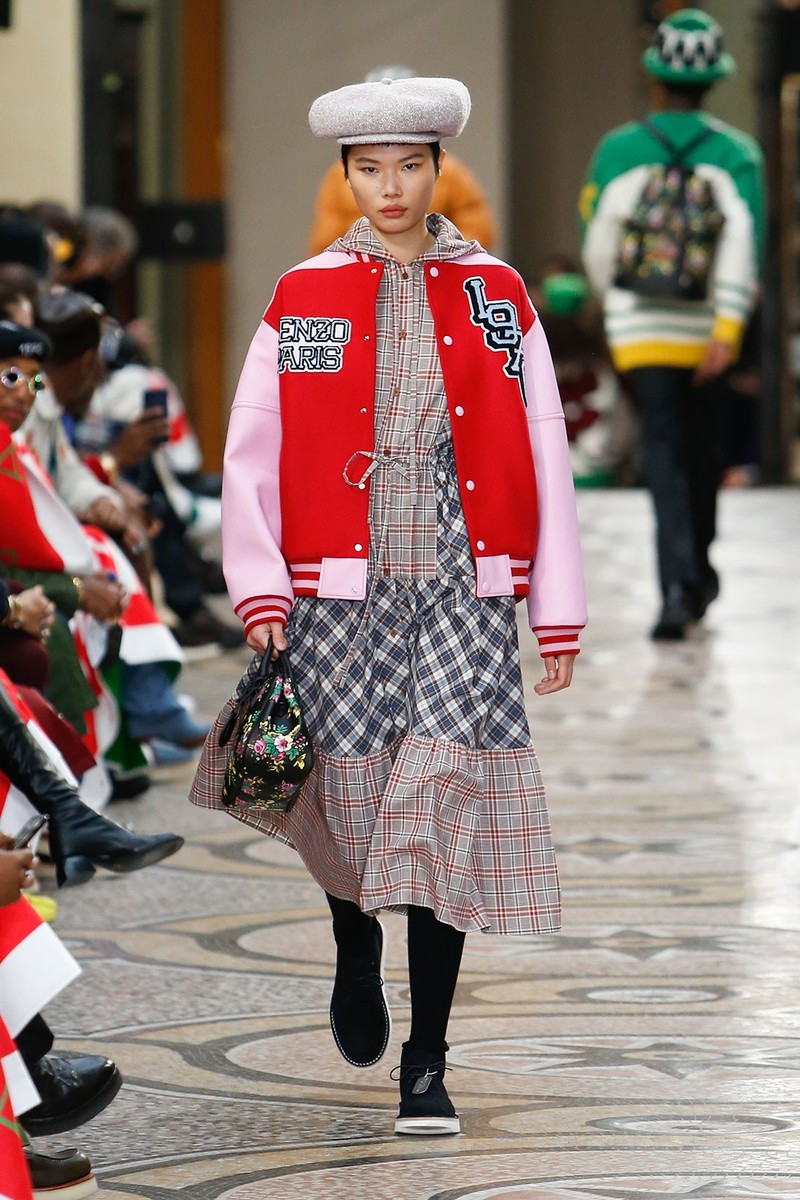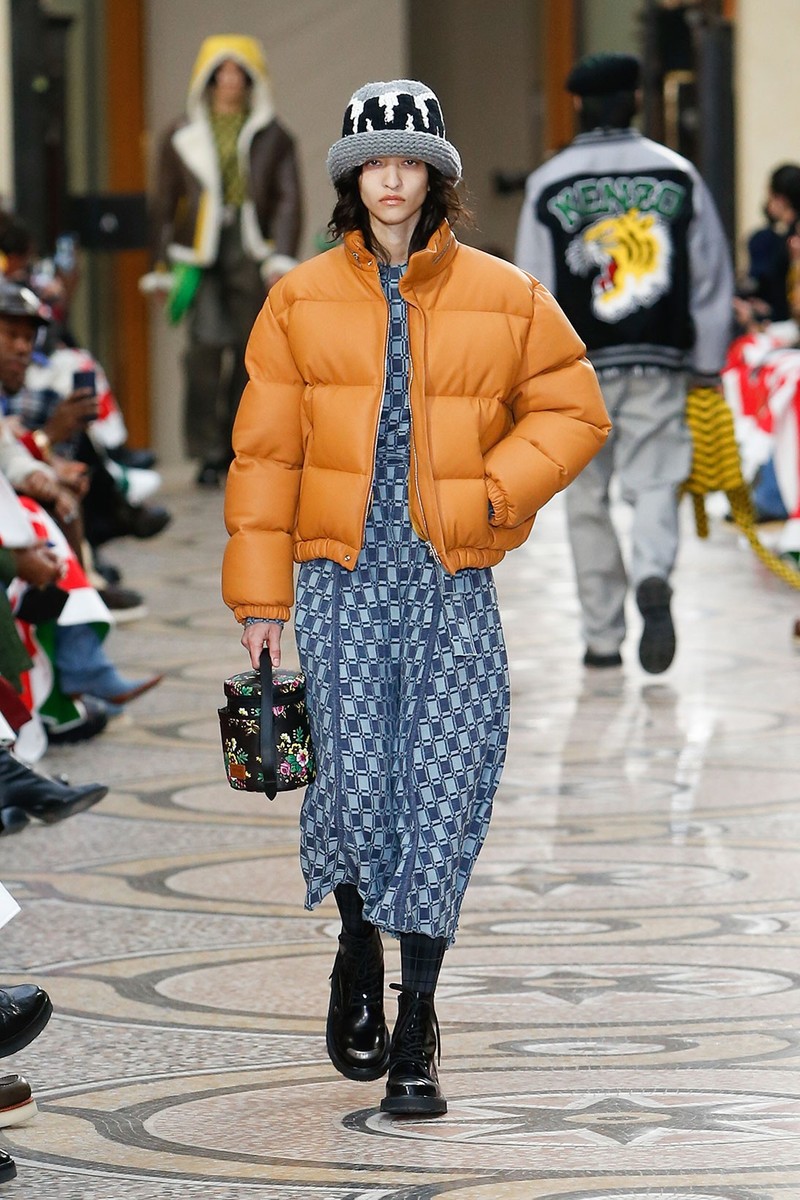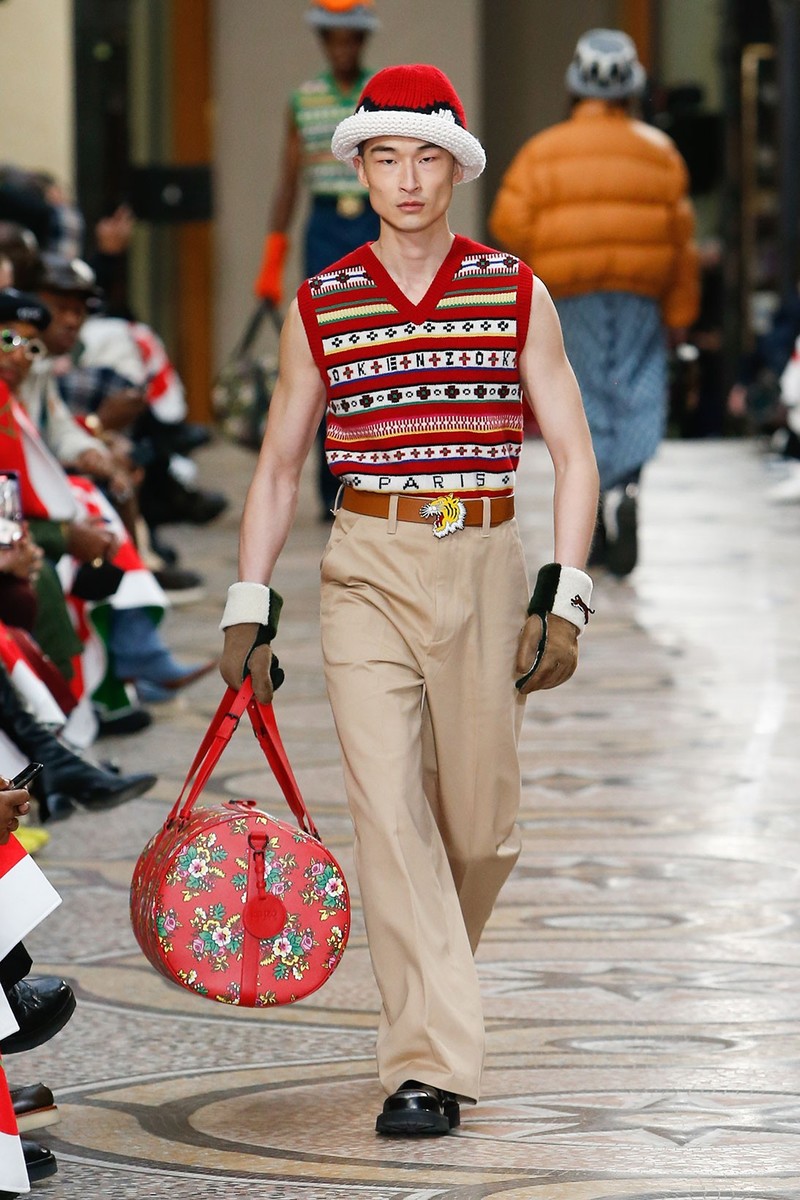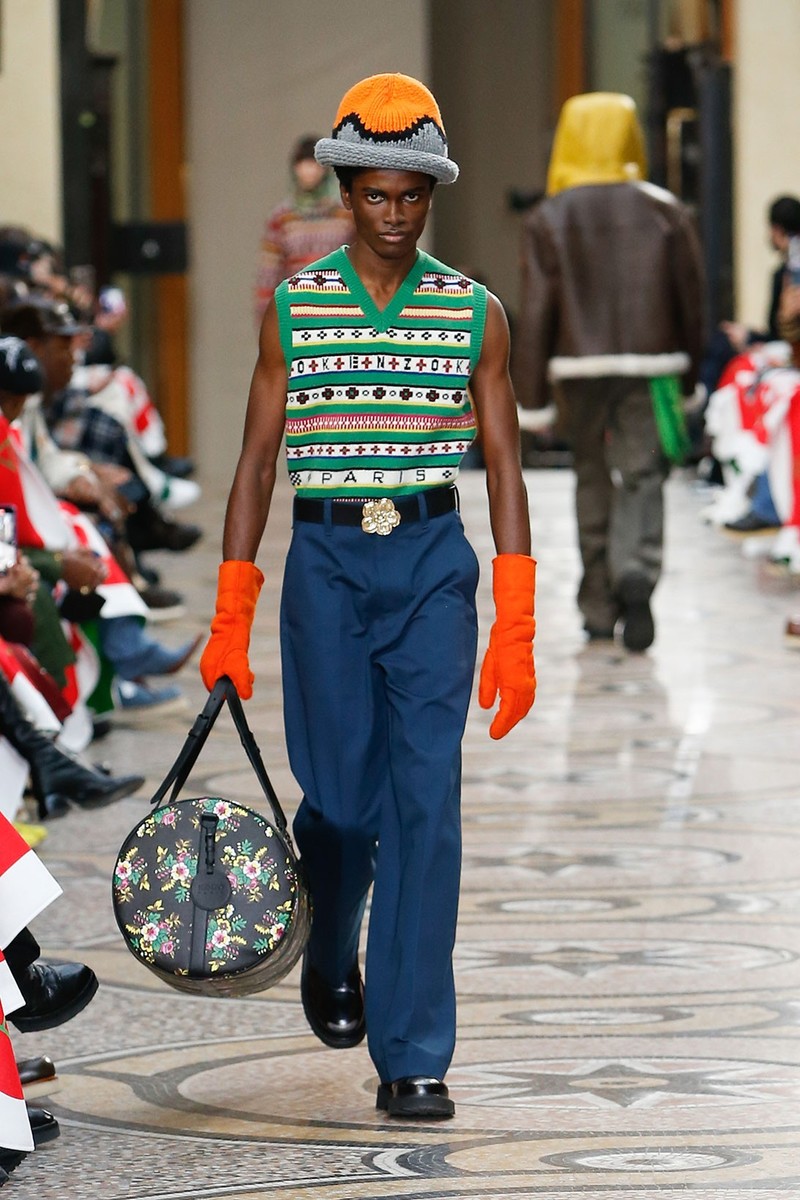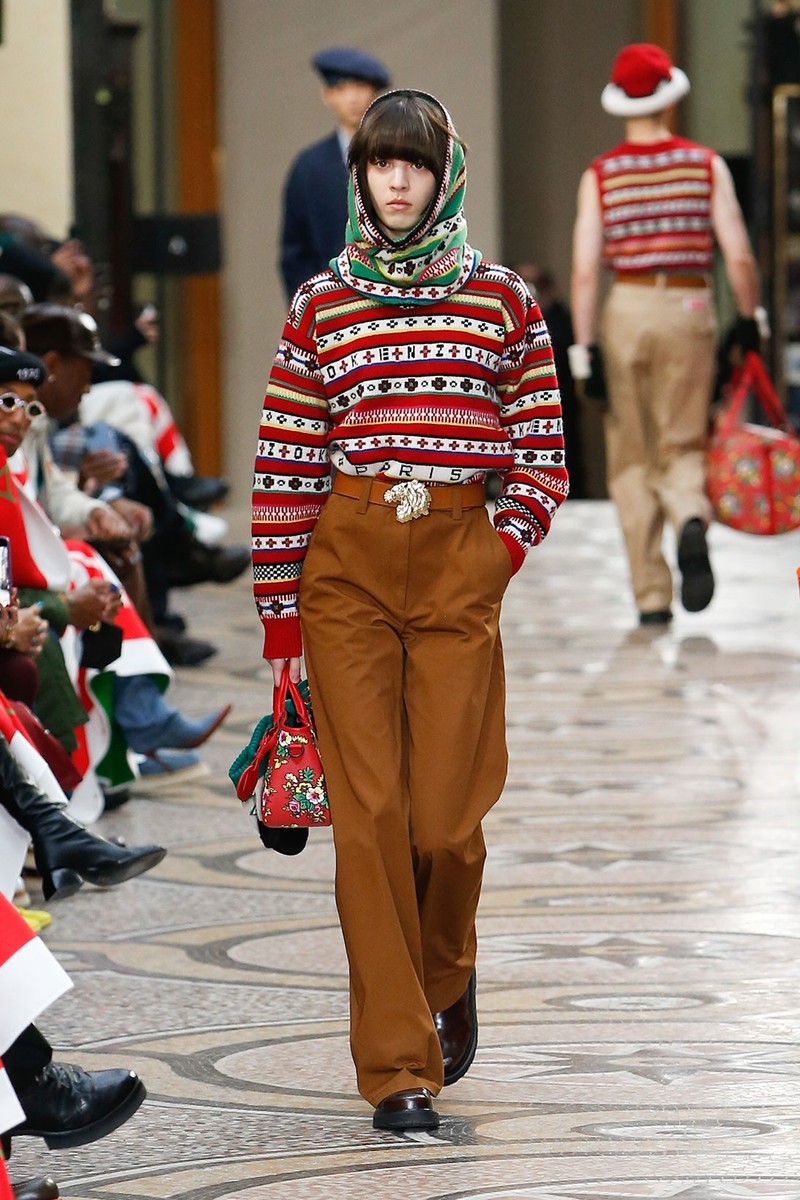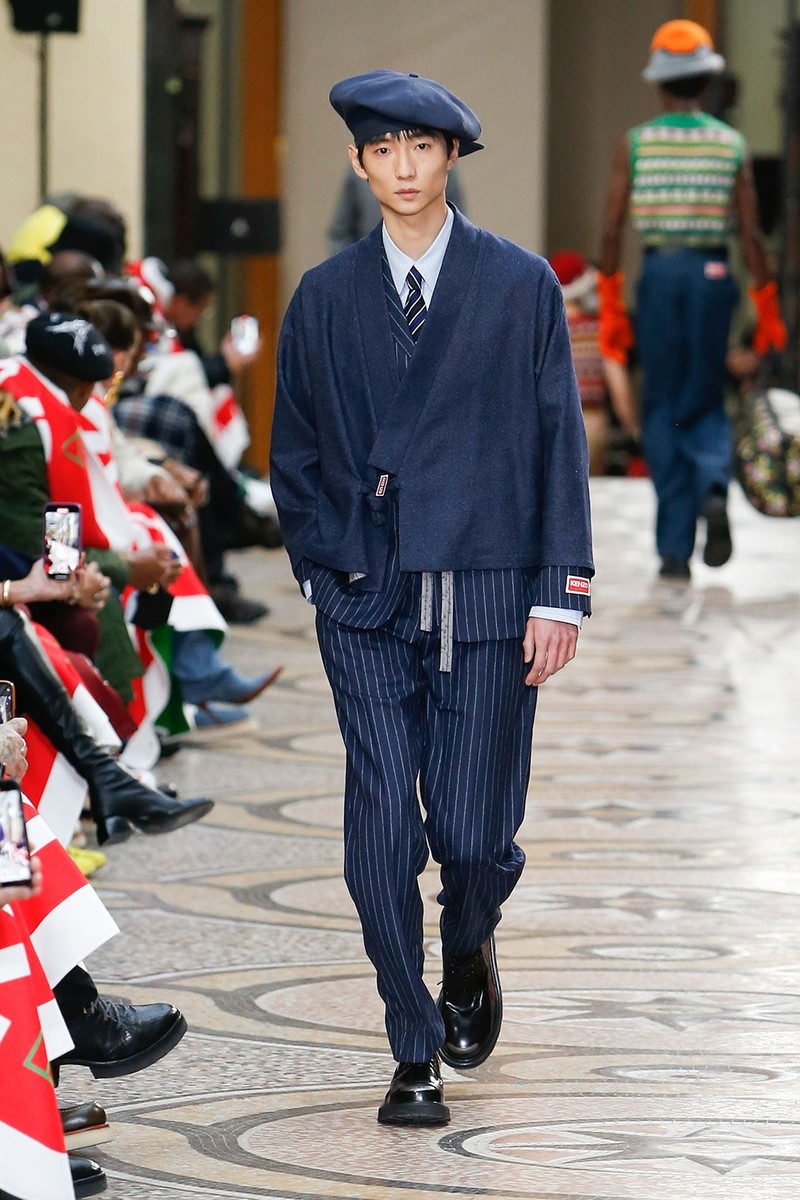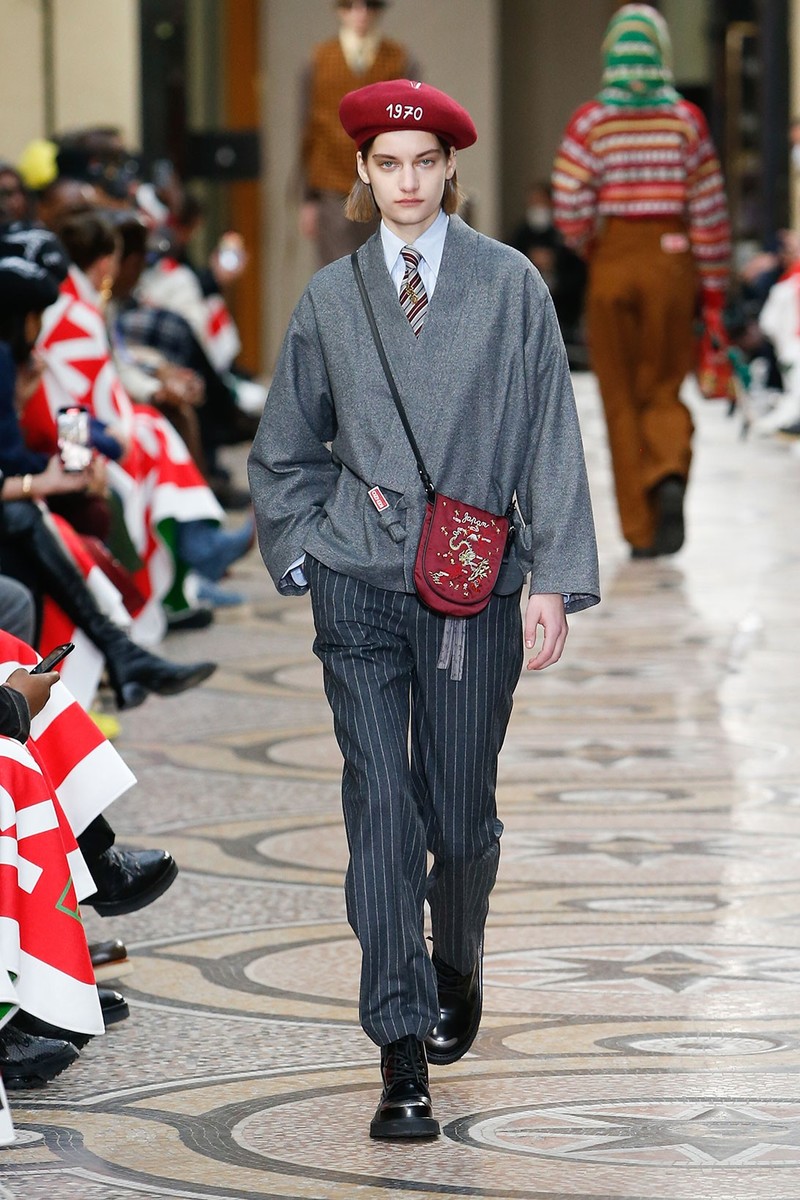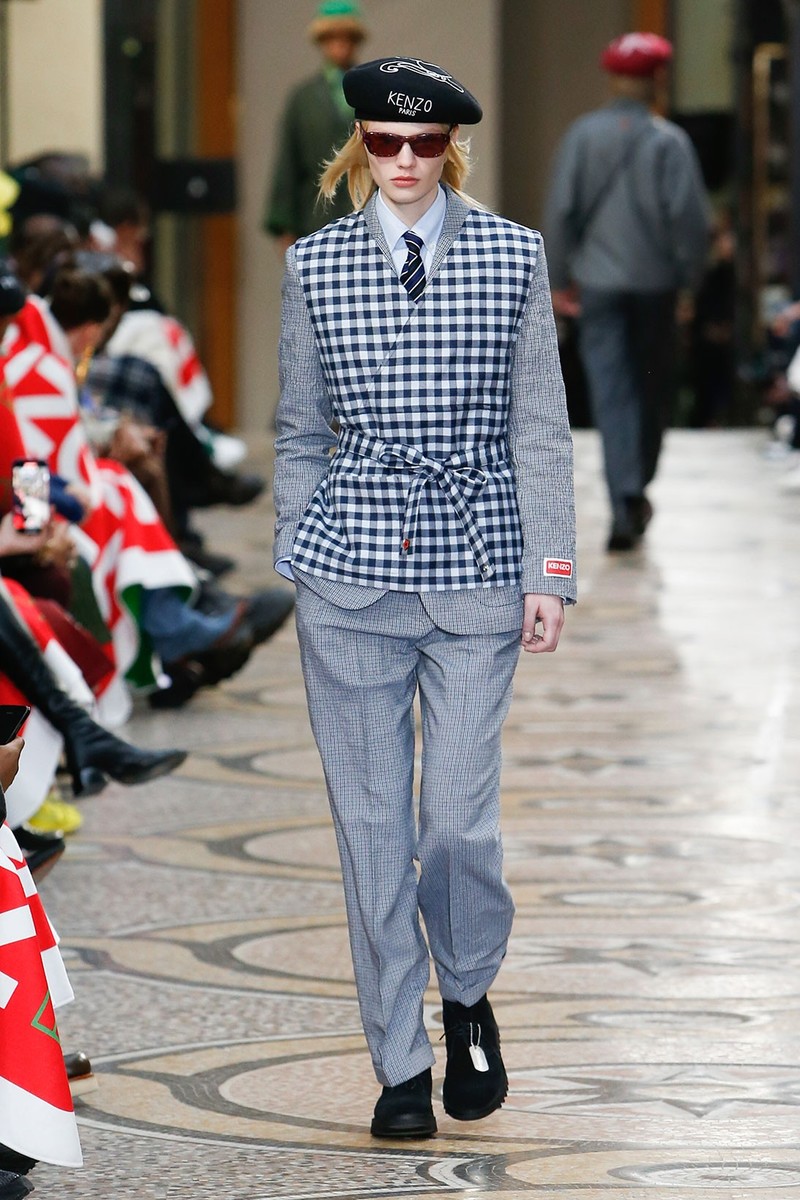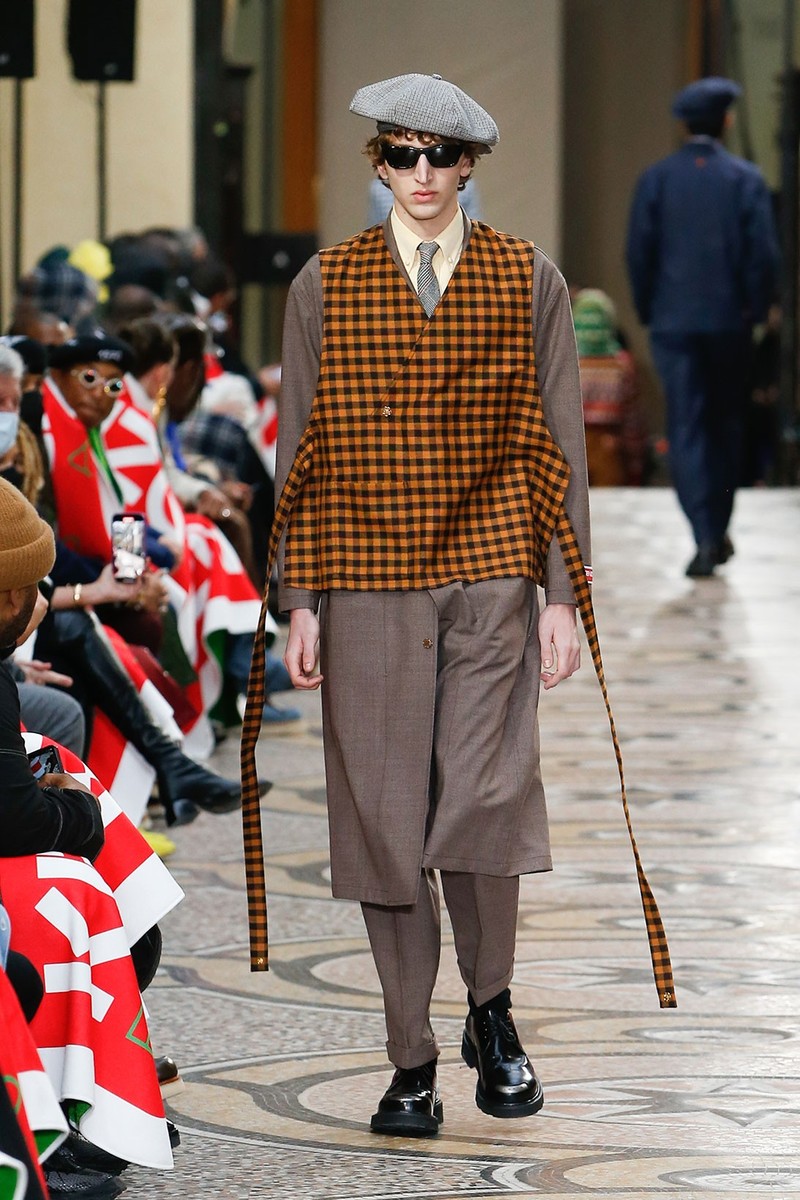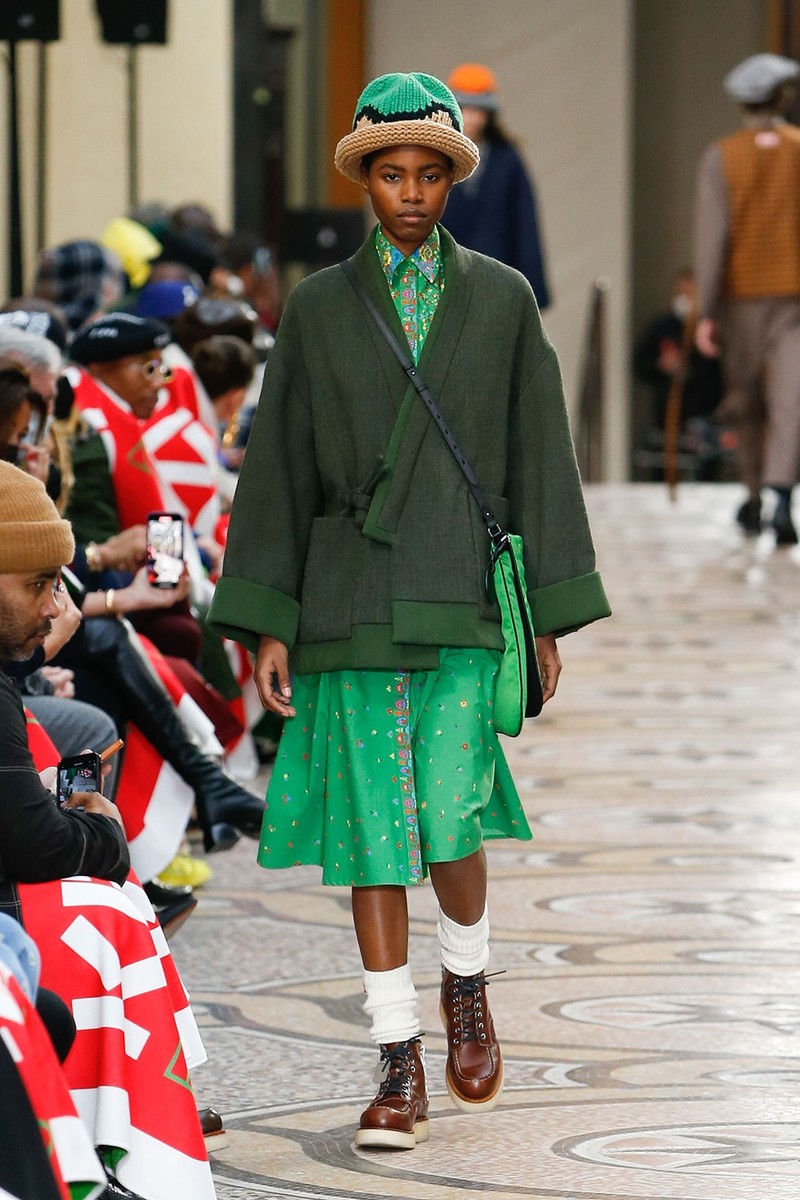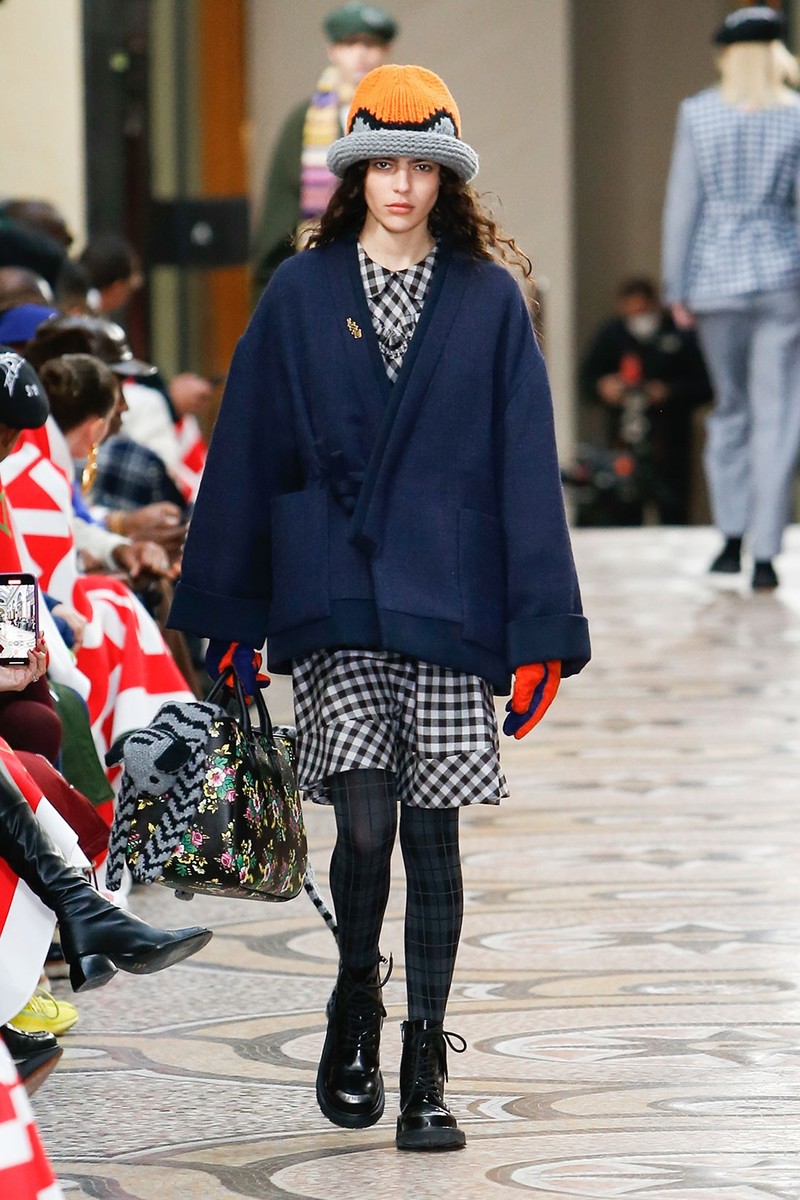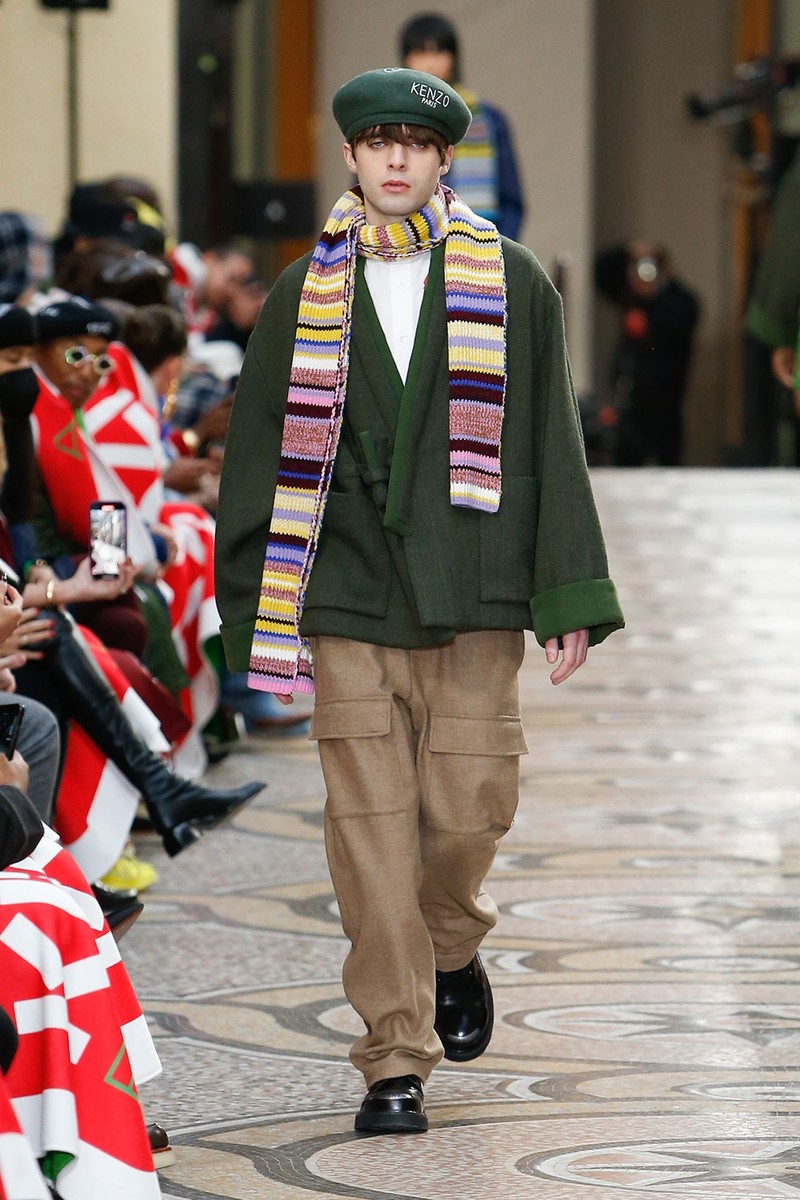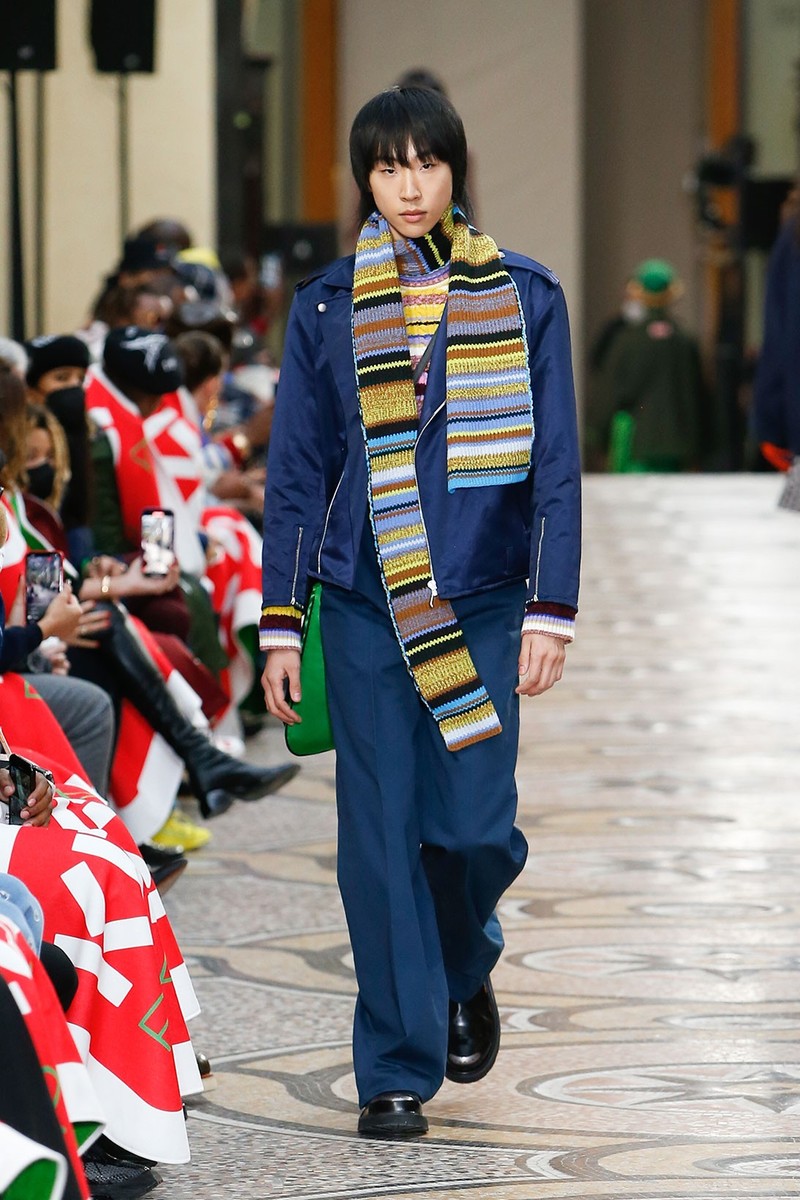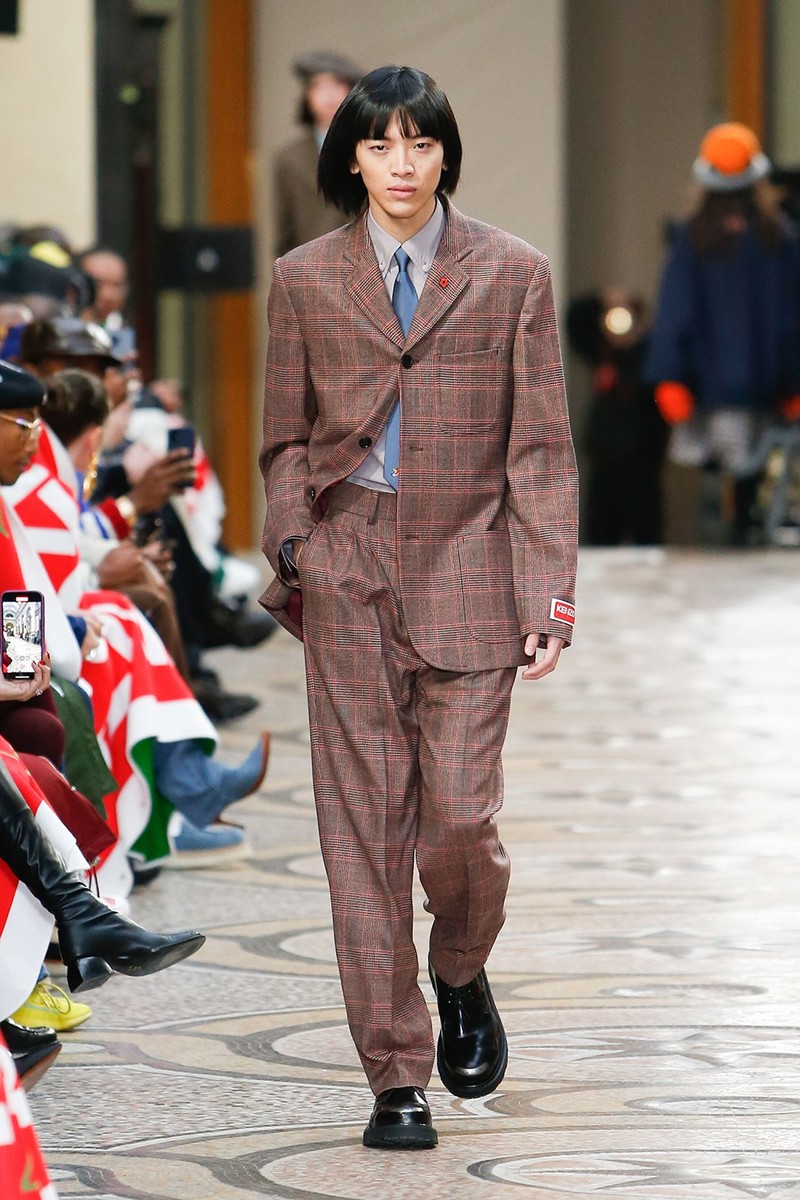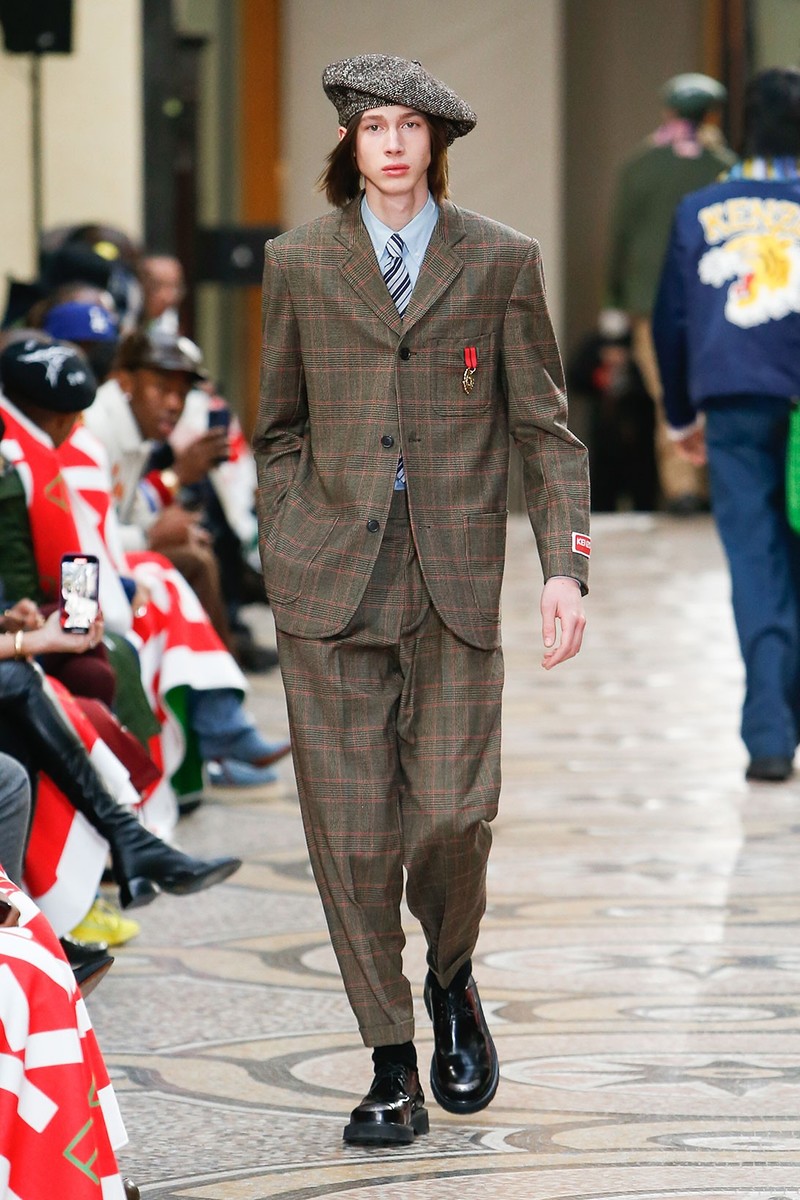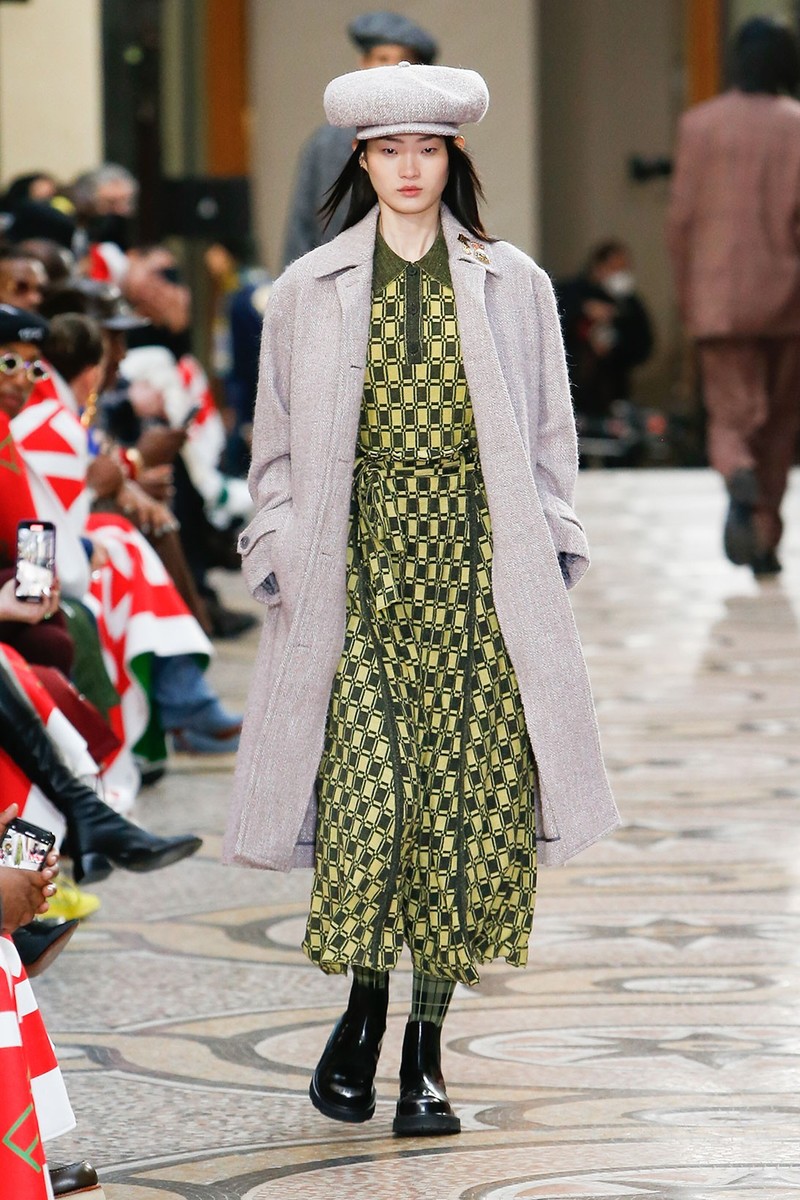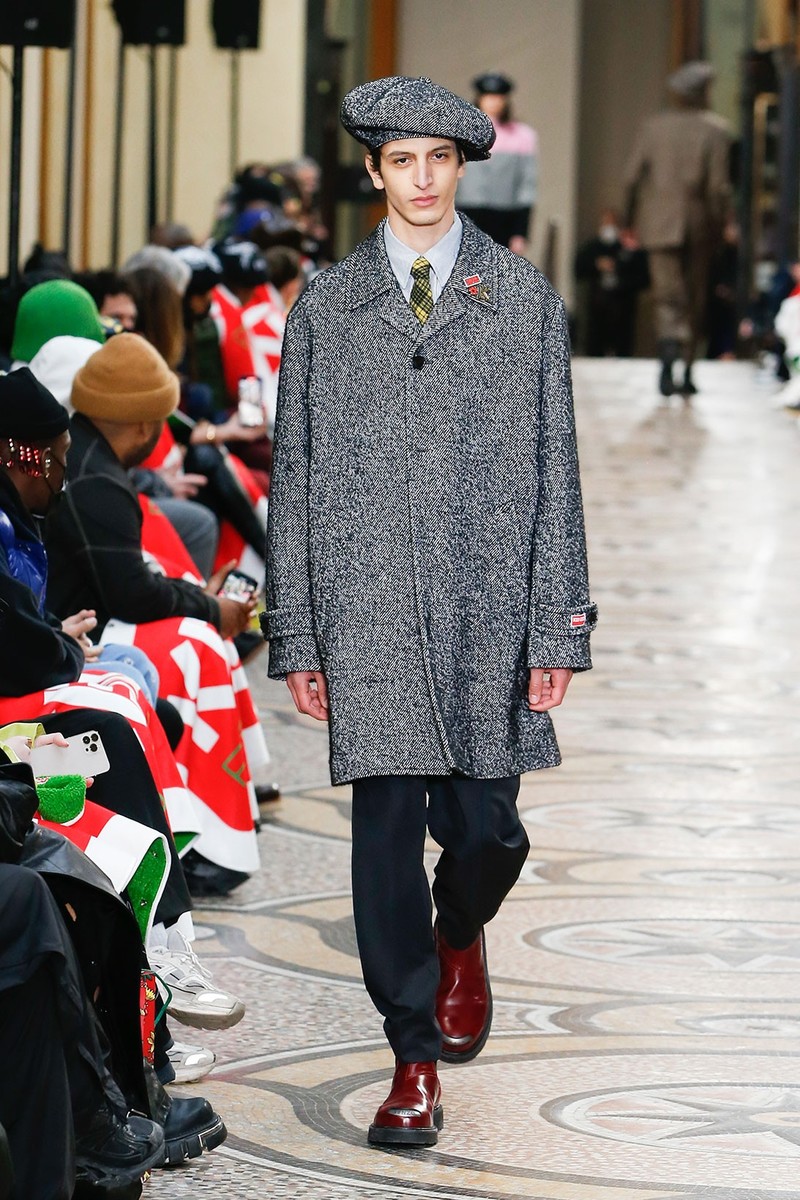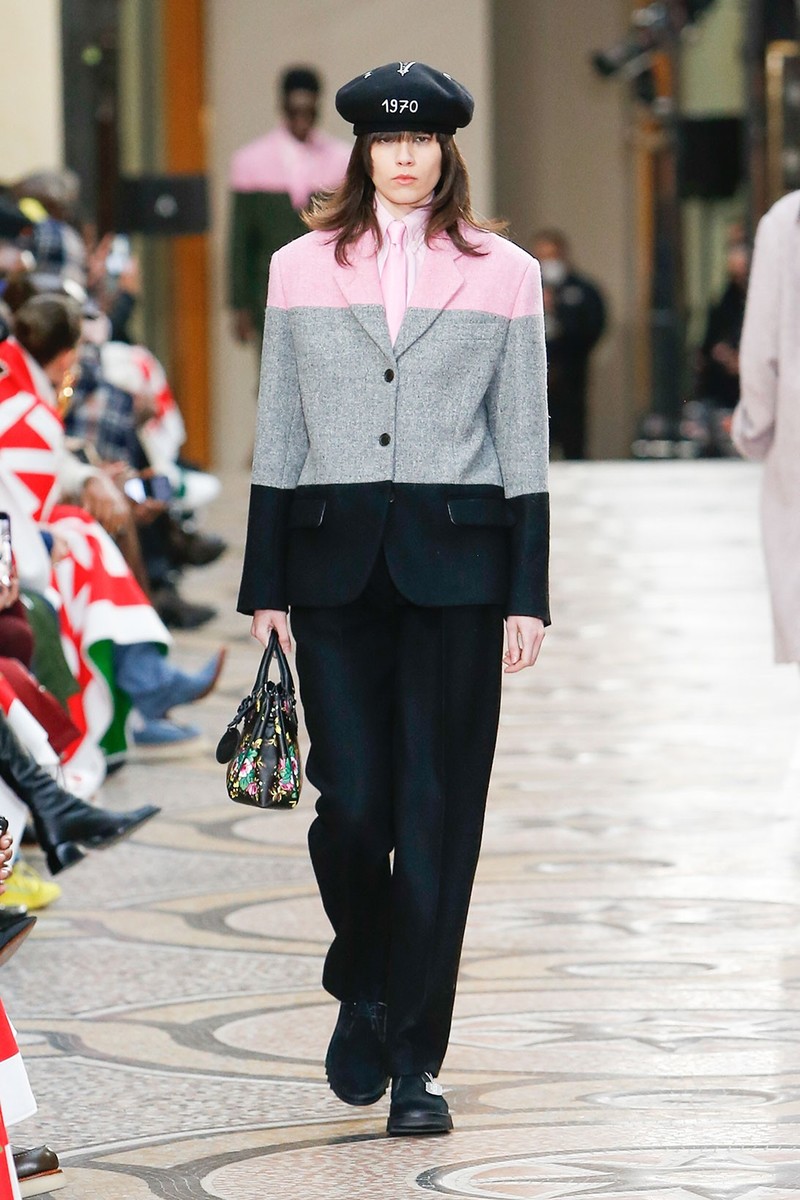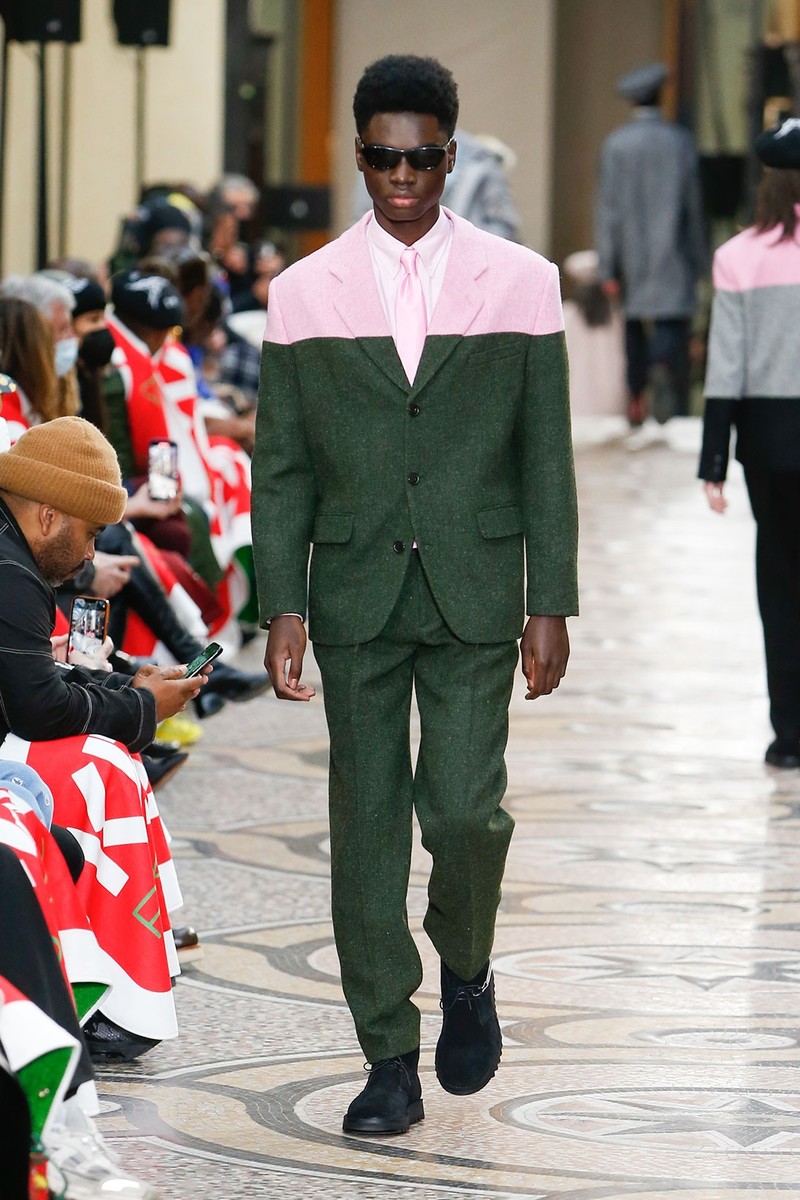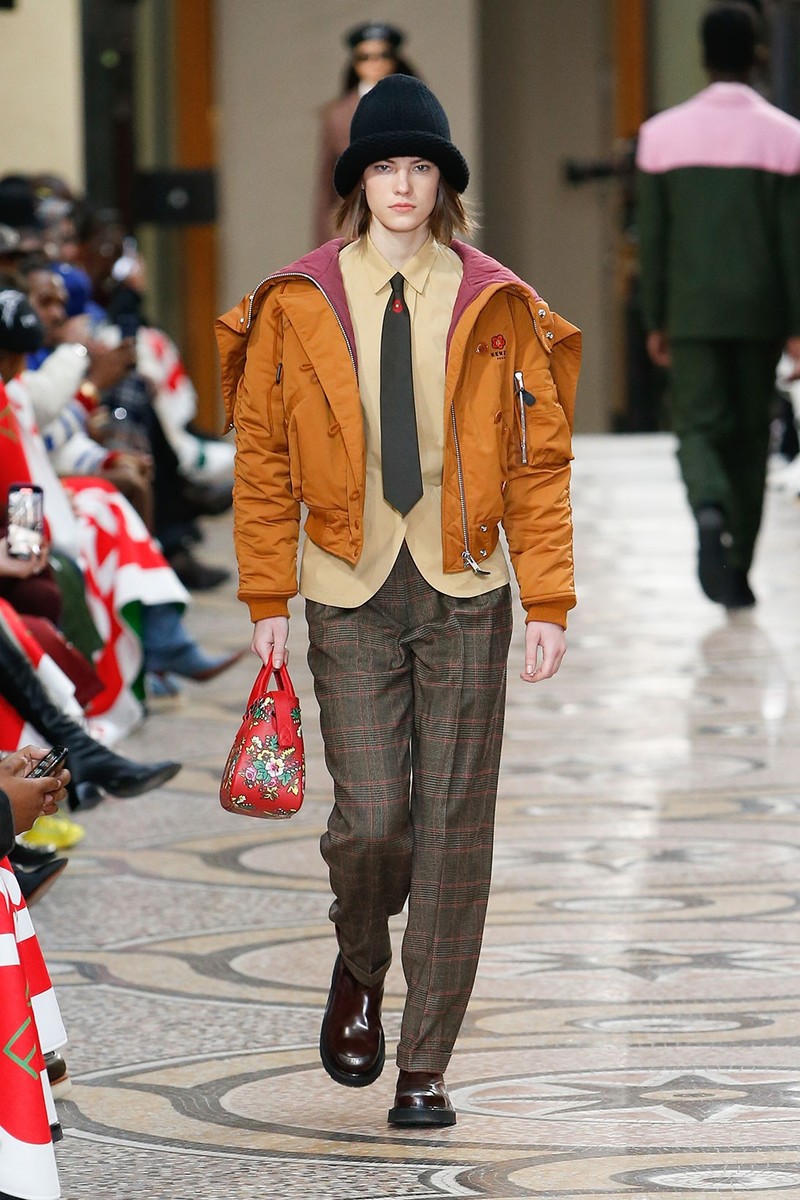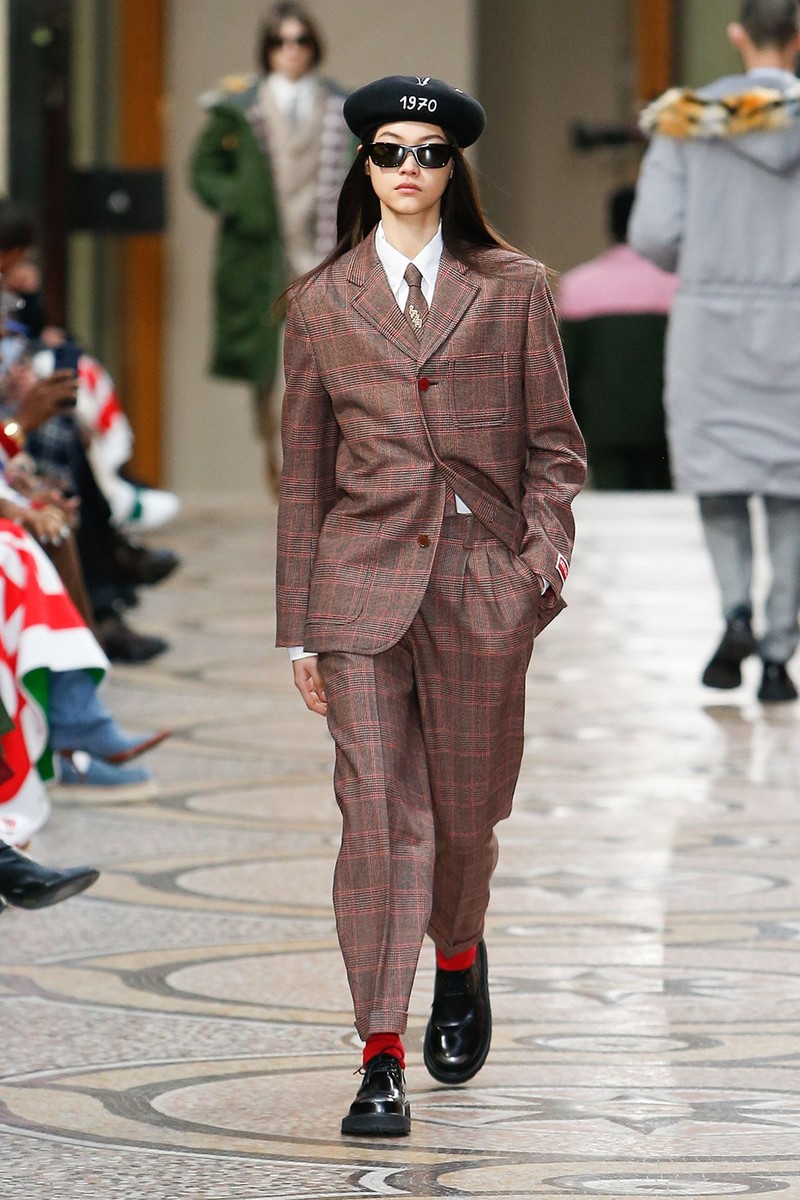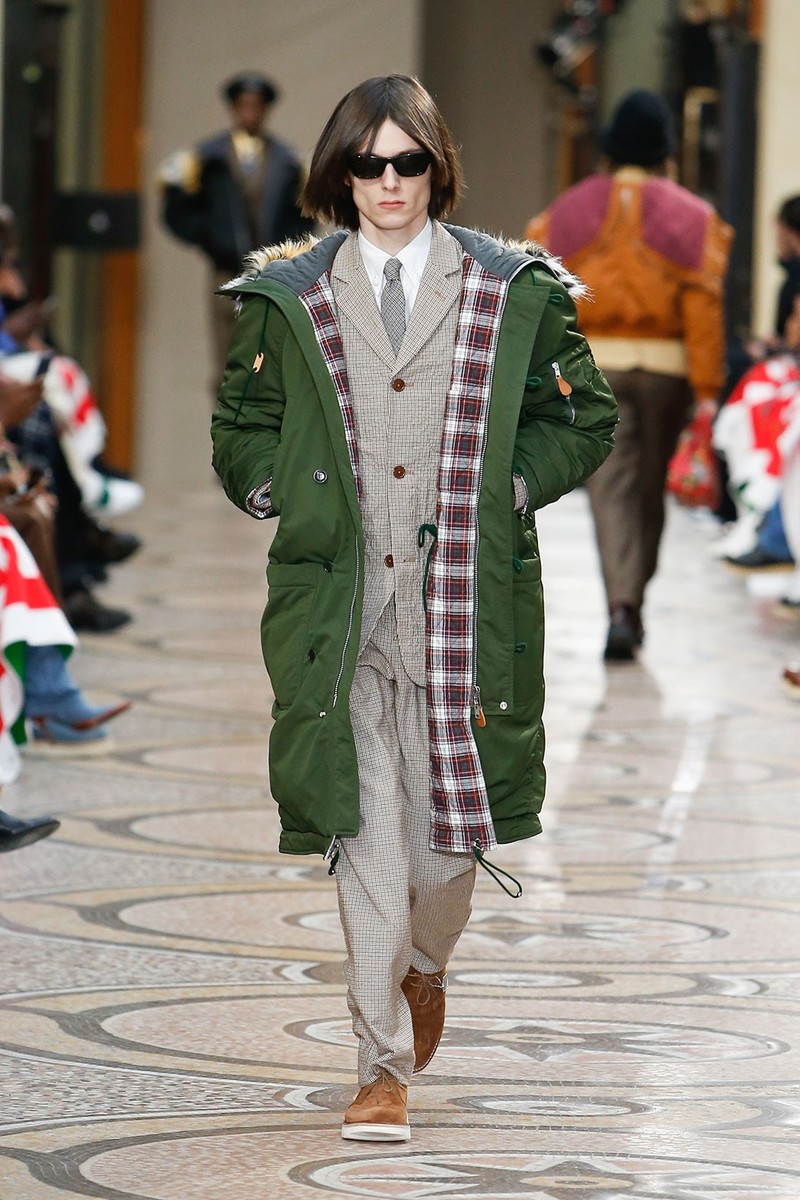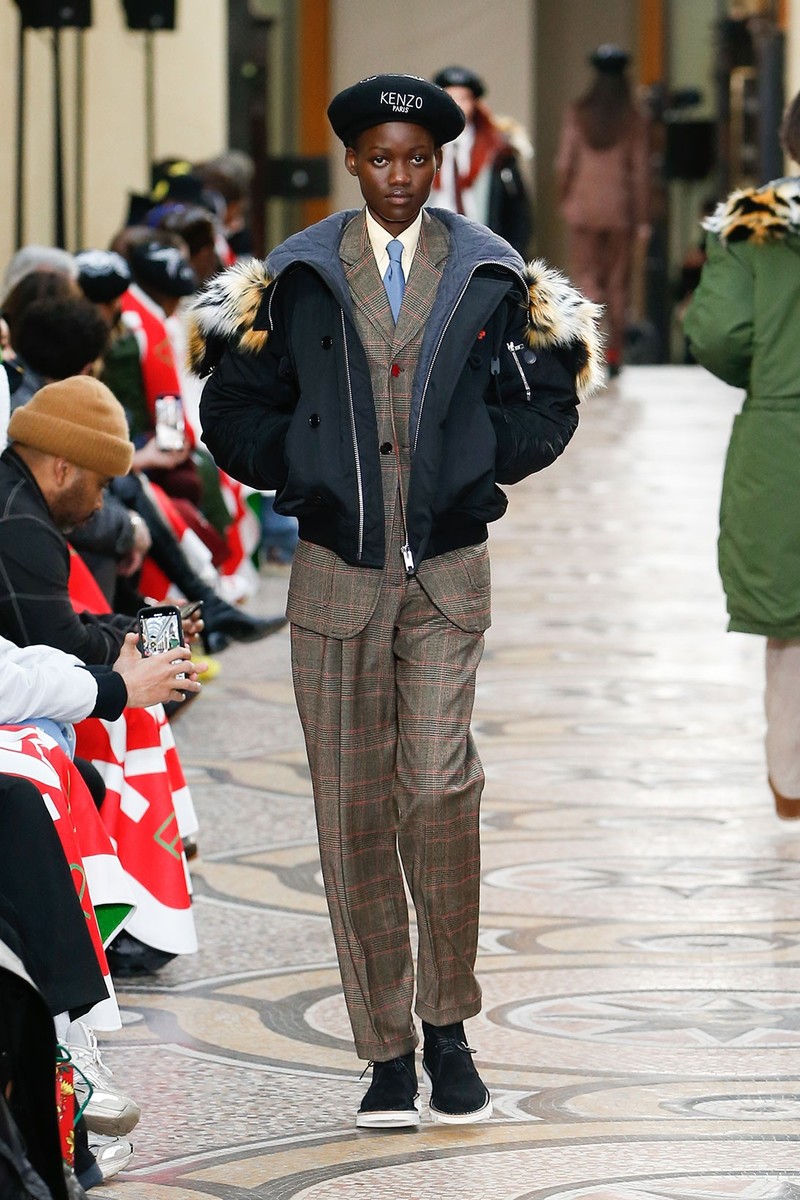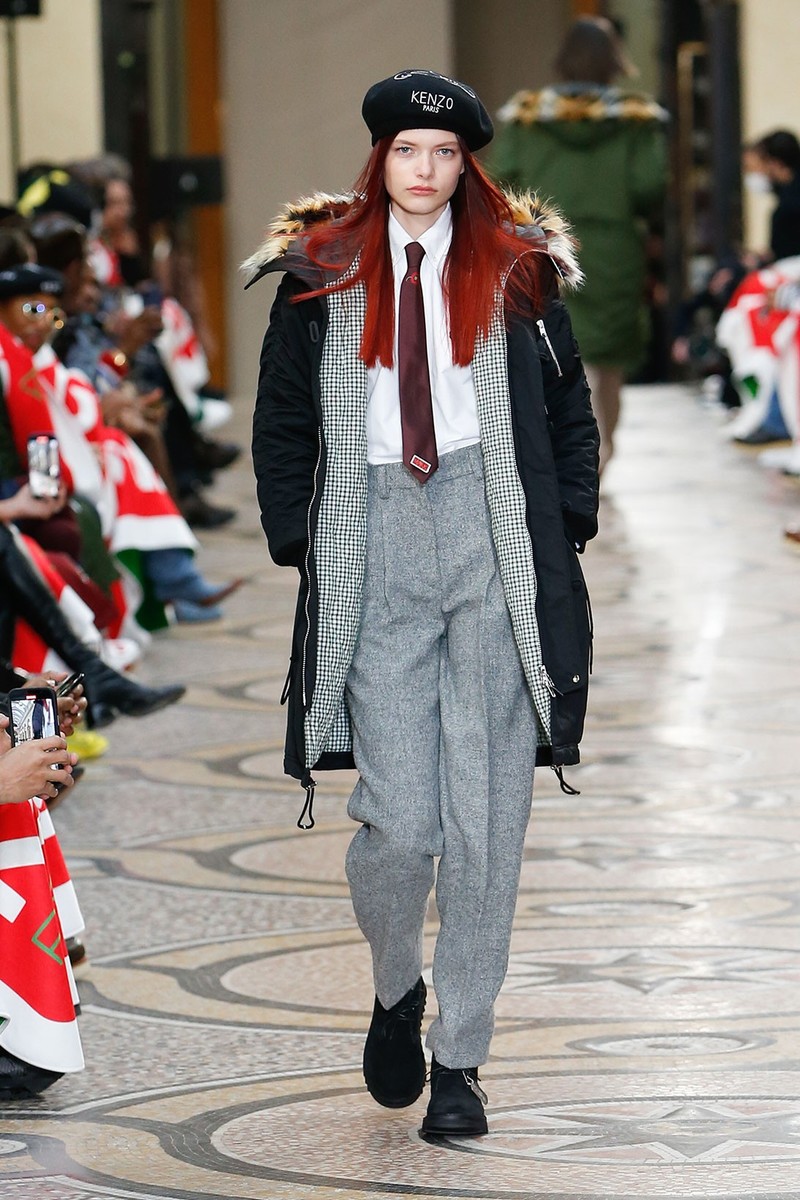 How One of Streetwear's Founding Fathers is Reviving Kenzo
Paris Fashion Week 2022 marked A Bathing Ape founder Nigo's first outing under the LVMH imprint.
Paris Fashion Week has made its return, finally, after two years of virtual installation events during the throes of the Covid-19 pandemic. Despite initial doubt as France's Omicron infection rates grow exponentially, the semiannual staple of the fashion industry is back in full swing, as journalists, buyers and critics gather in the French capital for the haute couture showcase.
From the imaginative "post-digital" metaverse satire from Johnathan Anderson under Loewe, to the long-awaited (but contested) reprisal of the cone bra and gold ornamentation from Schiaparelli, these industry titans have made up for lost time, both conceptually and visually. There were somber undertones too, as Louis Vuitton unveiled Virgil Abloh's final collection, and in the same week legendary French designer Thierry Mugler passed away.
Aside from the usual suspects, there was one brand that slipped under the hype radar. With the appointment of streetwear legend Nigo, founder of BAPE (A Bathing Ape) and Human Made, it remained to be seen just how the streetwear guru known for disrupting the industry would interpret the luxury fashion house's increasingly mercurial identity. While its reputation precedes itself, its impact in the 21st century, save for a small animal-print renaissance in the early 10s is minimal, making it the least profitable label under the LVMH group for some time.
Founded in 1970 by Kenzo Takado, its first store was opened in the Galerie Vivant, also where the Fall Winter 2022 runway took place, in a nod to the brand's patron. Nigo is the first Japanese designer to front for the house since Kenzo himself, following Humberto Leon and Carol Lim's eight-year tenure.
Frequent collaborators in both the fashion and music industry were in attendance at the Galerie, including Tyler the Creator (clad in his signature Golf le Fleur), A$AP Rocky, Kid Cudi, Pharrell Williams, Kanye West, Pusha T and Teriyaki Boyz, to name a few. Their influence was also present in the sound of the show, snippets from Nigo's upcoming album 'I KNOW NIGO' which also features collabs with Williams, Cudi, and Rocky.
Nigo's own influences both stylistically and nationally held a strong accent in the 'Real-To-Wear' collection, which continued the designer's cultural fascination with American fashion through a Japanese lens, and the streetwear sensibilities of fusing formal, sports and streetwear with a more unisex appeal. In an ode to its founder, Kenzo Takada's original design sketches featured on military and varsity jackets, as well as embroidered maps of France and Japan.
Regarded for his introduction of a looser silhouette and deconstructed finish, Nigo followed Takada's signature for a number of wool suits that could have been pulled from London circa 1950. In terms of the details, varsity patches, the Poppy Print, the Boke Flower Print and, of course, the Aka-E Tiger were worked into denim trousers, jackets and salopettes. Cat-inspired scarves, field caps, casquettes and medals cropped up, the latter being an item often worn by the late Takada, who died from complications of Covid-19 in 2020.
In short, streetwear is going nowhere. Not only that, but the industry is going beyond pulling inspiration from these scenes, but hiring the innovators behind it. Nigo proved streetwear's dualism as a more participatory means of entering fashion and acquiring style, but also as a luxury item with commercial potential. This change has been in the making for over a decade, beginning as early as the Comme de Garcons PLAY line, Louis Vuitton x Supreme, and skyrocketing in 2022, as street style dominated the sidewalks and the catwalks.
So far, Paris Fashion Week 2022 has proved its value as an IRL experience, and while Rei Kawakubo may have predicted the flatness of our futures, it's safe to say the industry has other ideas. While there will be doubtless surprises ahead, so far Nigo has taken the gauntlet with a collection that hybridized nationalities, perspectives and the very identity of fashion within the upper echelons and everyday people. His creative directorship begins with an homage to his predecessors and a glimpse of his sartorial future, with a promise to return Kenzo to its former glory.
Check out the full collection below:
Next Up, Blumarine's Pre-Fall 2022 Collection Is Pretty In Pink