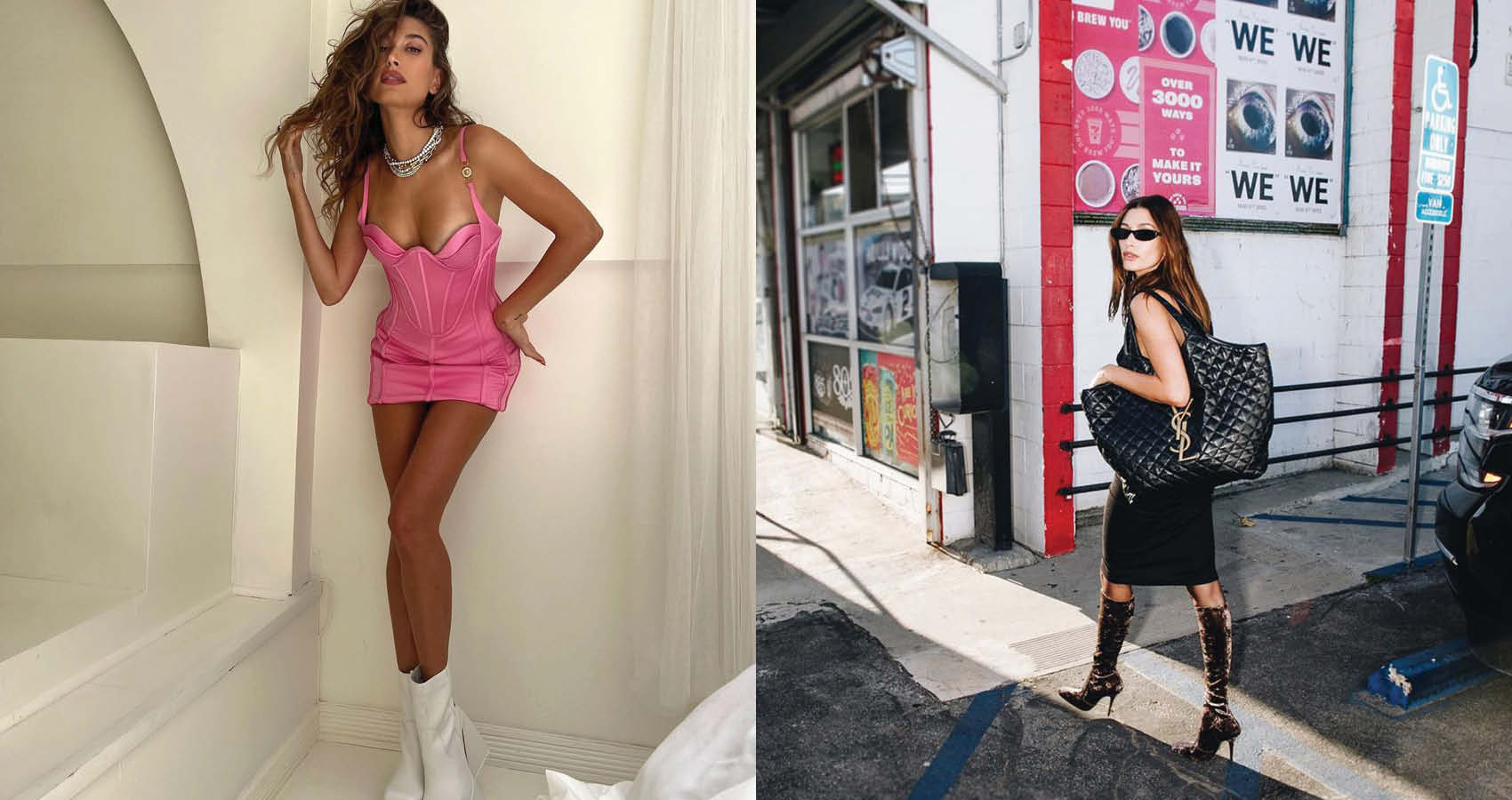 A Guide To Hailey Bieber's Style: The Affordable And Sustainable Edition
Get her clean look for $120 or less!
Hailey Bieber is perhaps one of the most fabulous Gen Z it girls. Not only is she a model and a member of an incredibly famous family, but she also married the love of all of our lives, Justin Beiber. Despite all of this, one of the things that Hailey is most known for is her style and aesthetic. She is known for her simple yet glamorous hair, makeup and outfits. She practically created the "clean girl aesthetic".
Her style has been coveted for years, and now you have a guide to get her look. Everything listed below is not only under $120 but is also sourced from sustainable brands. Here's everything you need to to get Hailey's style:
Dewy Skin
If there's one thing about Hailey Beiber, it's that she has flawless, dewy skin. She always looks so fresh and hydrated. Now, Hailey's created her own skincare line, Rhodes Skin, and created a product, the Peptide Glazing Fluid, for fans to use to get their own dewy look. You can join the waitlist to get this product and also check out these other dewy products:
Pearly Nails
Tiktok has been blowing up this summer over Hailey's luminescent pearly nails. Her nails are the perfect almond shape and just tow the line between glam and casual. Here are some sustainable nail polishes that will give you a pearly finish:
Glossy Lips
Hailey likes to keep her hair and makeup simple, but like her skin, her lips must be shining. She usually has a somewhat neutral gloss or lip oil on. Find your own natural gloss to get the look:
Golden Hoops
Hailey is almost always wearing golden hoops, whether they're stacked, thin, or chunky. They are the perfect accessory, they go with everything and add extra shine to any look. Get some of your own go-to earrings:
White Tank
The main thing about Hailey's aesthetic is that it's simple. From her face to her outfits, she keeps it clean, therefore, plain white tanks are a must-have for Hailey. They can be paired with a jacket or layered necklaces, they just always look good! White tank tops can be found anywhere, but here are some sustainable options:
Baggy pants
To balance out her simple tops, Hailey usually opts for baggy yet fitted pants. From corduroys to jeans, these pants are still easy and relaxed, but add some color and texture to the look. Find your own perfect fit:
Up next, Anti Social Social Club's New 90's Inspired Collection Is All That And A Bag Of Chips!