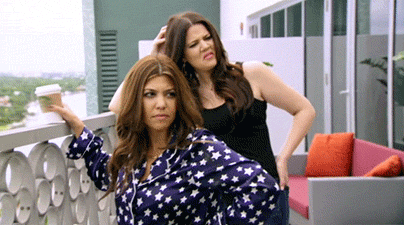 Gynecologists Slam Kourtney Kardashian's Vagina Gummies
Uh oh.
Kourtney Kardashian has been gradually moving into the world of wellness with her blog, Poosh. And in 2022, she launched a line of supplements called Lemme.
But her latest addition to the vitamin range is raising eyebrows, as she claims they can boost the health of your vagina. To promote the product, called Lemme Purr, she posted an Instagram video of herself, surrounded by cats, as she eats one of the gummies.
"Vaginal health is such an important part of a woman's overall well-being (and not talked about enough), which is why we are so excited to launch this," the caption reads.
One of the main claims Kourtney makes is that the vitamins can alter the taste of the vagina. "Give your vagina the sweet treat it deserves (and turn it into a sweet treat)," Kourtney continues. She says the product uses "pineapple and Vitamin C and probiotics to target vaginal health and pH levels that support freshness and taste".
Dr Jen Gunter, a gynecologist, and author of the bestseller The Vagina Bible, called Kourtney Kardashian out on Instagram. "Anyone who suggests that your vagina isn't fresh or needs an improved taste is a misogynist and awful person," she wrote. "And yes that includes you @kourtneykardash and your @lemme grift." Jen also disputes the belief that pineapples can affect the taste of your vagina.
Dr Anita Mitra, who is also the author of The Gynae Geek, also outlined her concerns. In an Instagram video, Anita said, "This is anti-feminist. Anyone who tells you that you need to change the taste or smell of your vulva or vagina is working with the patriarchy."

Lemme's Instagram page says Kourtney Kardashian's product is vegan and gluten-free and claims the vitamins contain clinically-studied ingredients.