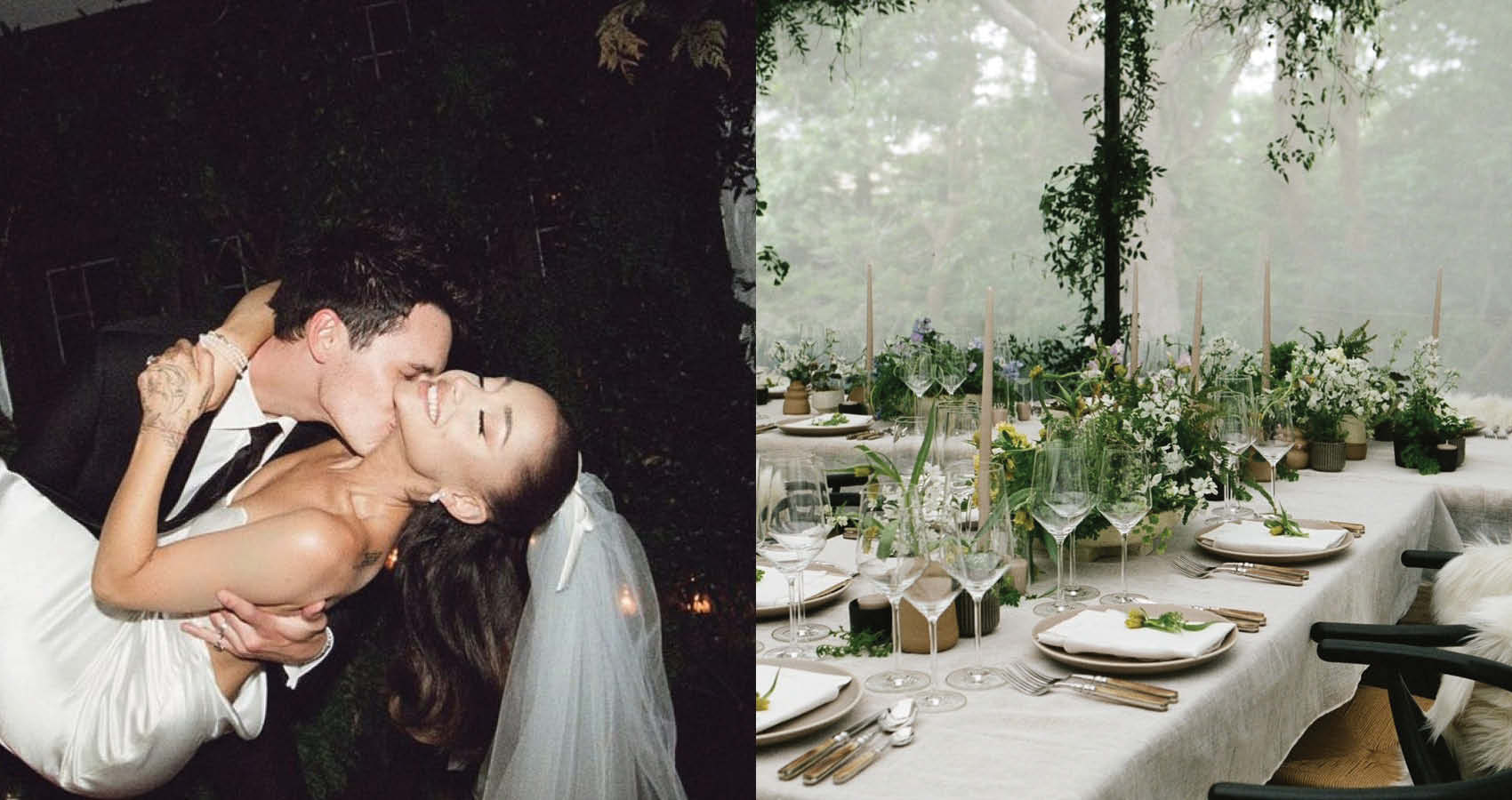 Getting Married In Secret Is The Newest Trend Among Celebrities
Your favorite celebrity may already be married and you don't even know it.
For us normies, getting married is a spectacle, but only for our close family and friends. When celebrities tie the knot, there are thousand-dollar cakes, hundreds of guests, and battles with the paparazzi. While some stars still go through with lavish and publicized weddings, other public figures have opted to keep their nuptials a secret and get married on a much smaller scale to keep the prying eyes of the public out of their relationship.
Over the last few years, there have been surprising wedding announcements from various celebrity couples. The trend of having a secret wedding spiked during the pandemic; celebrity couples such as Scarlett Johansson and Colin Jost and Elizabeth Olsen and Robbie Arnett got married in low-key quarantine ceremonies.
Most recently, J. Lo and Ben Affleck tied the knot in secret at the Little White Wedding Chapel in Las Vegas and shared the news with fans through a newsletter. They're the newest celeb couple to hop on the Vegas train for their wedding. In 2019, Joe Jonas and Sophie Turner also had a spur-of-the-moment ceremony in Sin City. According to Jonas, the wedding was so last minute that his parents found out from their friends.
In a casual yet shocking way, Lindsay Lohan announced on her Instagram that she married financier, Bader Shammas. The Freaky Friday actress casually dropped the h-word into one of her Instagram captions, seemingly confirming the private nuptials. Ariana Grande is another star to announce her marriage on social media. While Grande's fans knew she was engaged, the stunning photos from her intimate ceremony with husband Dalton Gomez threw the internet for a loop.
While some fans may feel entitled to pictures of their favorite stars' weddings, celebrities are also entitled to having private ceremonies just like us.