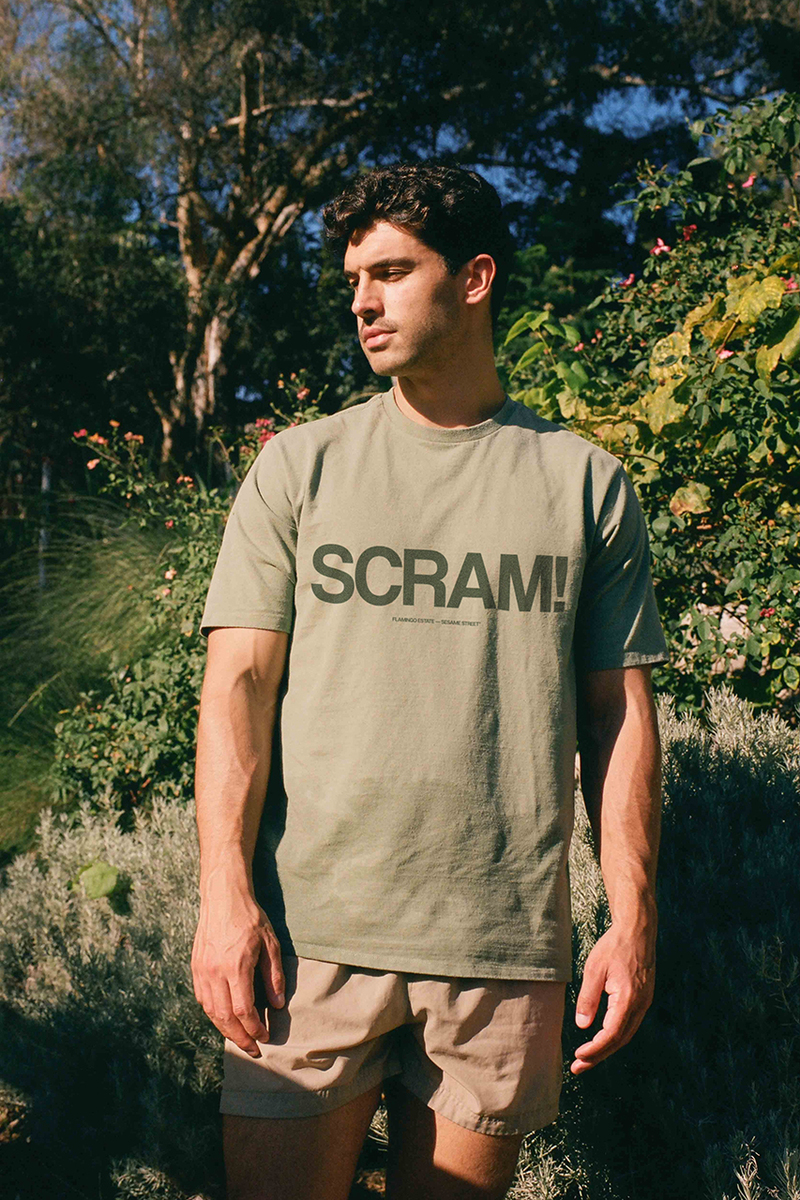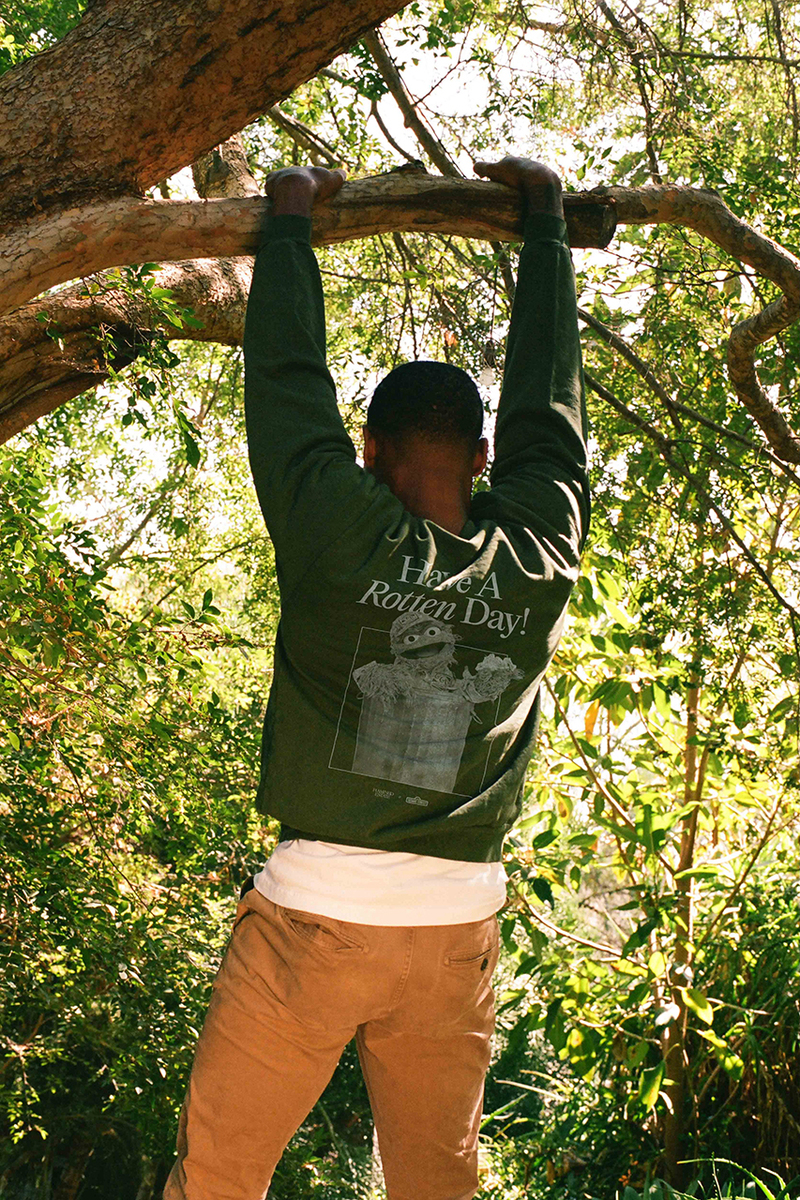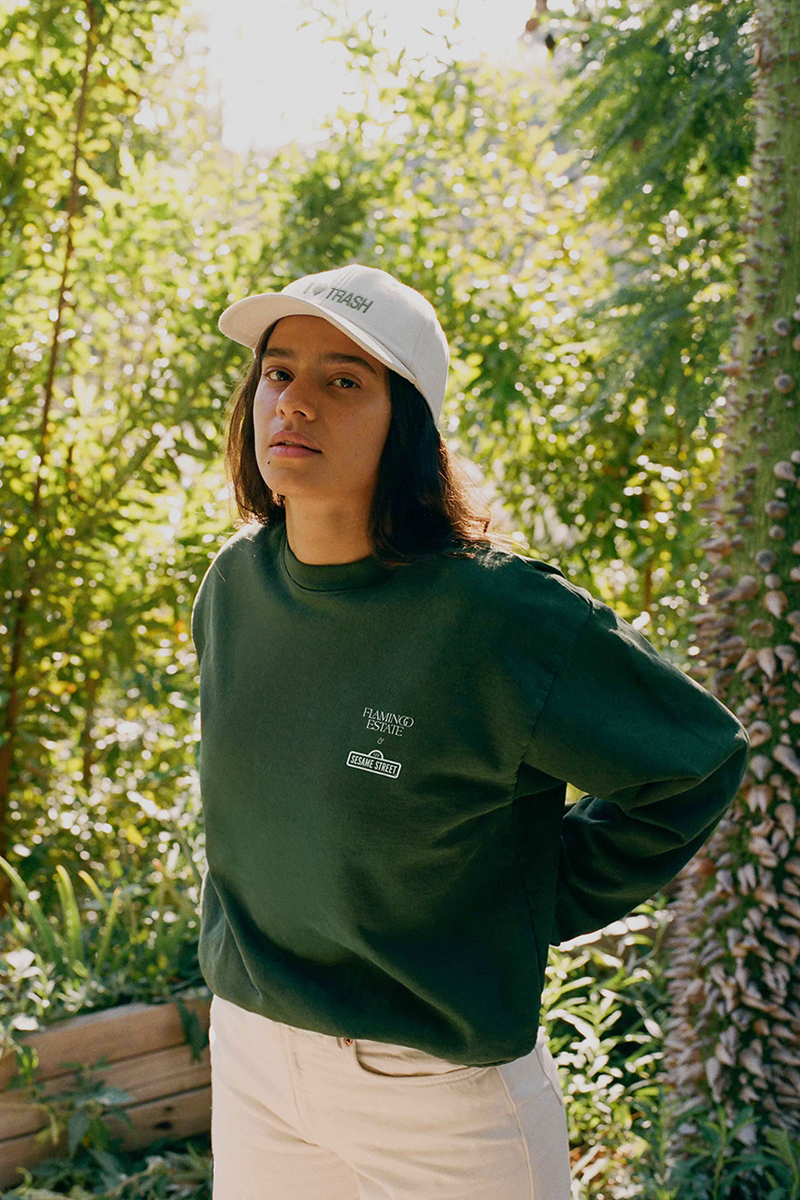 Oscar The Grouch Is Made The Star in First-Ever Clothing Collection By Flamingo Estate
Transforming trash into our wardrobe staples.
In a new release, Los Angeles-based Flamingo Estate get together with Sesame Street in the creation of their first-ever clothing collection.
The environmentally-safe brand uses children's television character Oscar the Grouch as the friendly face of this beaming capsule, making this new line of apparel especially cuddly. Produced from recycled cotton and hemp, items in the collection include a crewneck, short-sleeved tees, a tote bag, and baseball cap.
Both their off-white baseball cap and short-sleeved boxy tee both read "I Heart Trash." Appearing on their green tee is Oscar's iconic catchphrase, "Scram!" alongside their forest green crewneck that affirms us to "Have A Rotten Day." Let us not forget the collection's oversized tote bag, perfect for carrying all your daily essentials with comfort. Whether it's to run errands or a casual meet-up with friends, these pieces can be incorporated into a myriad of everyday outfits.
These co-branded garments and accessories successfully promote wellness whilst consciously prioritizing the health of our Earth.
With prices spanning from USD $65 to USD $135, the collaborative collection is now available on Flamingo Estate's online store.
Up Next, Patou's "Shopping Chronicles" Made Us Shop Til We Dropped