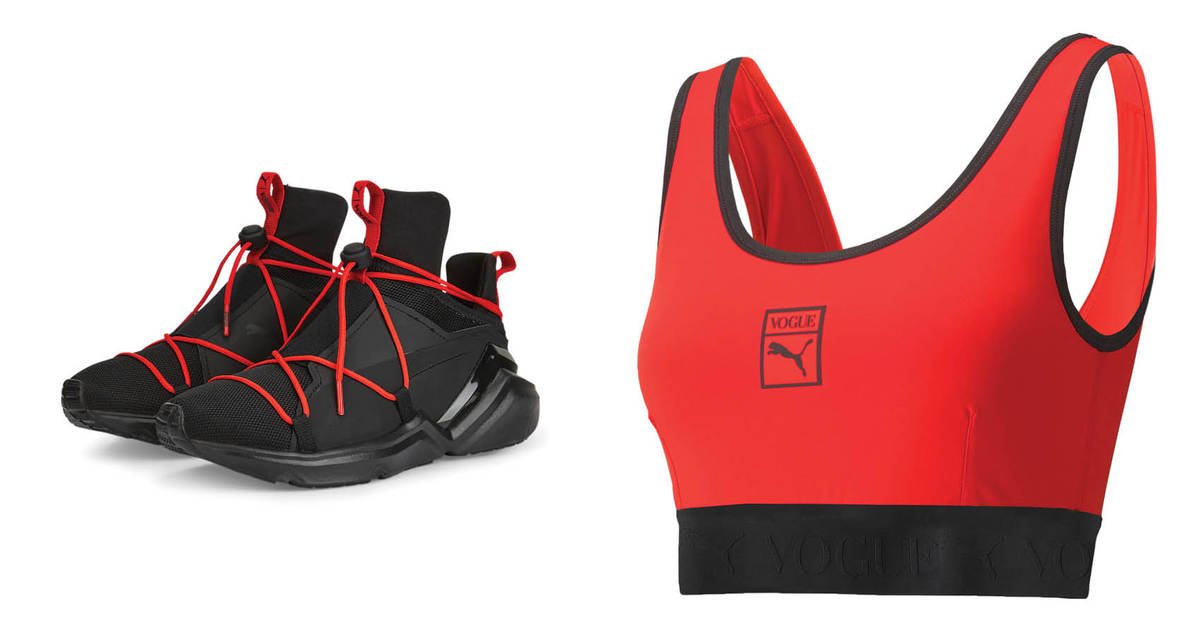 Fashion Goes Sporty With PUMA x Vogue Collaboration
Athleisure just got taken to a whole new level.
Leading sports brand PUMA and fashion powerhouse Vogue have teamed up and created a Summer 2022 Collection. The first of two drops, the limited edition collection embraces a timeless sporty-streetwear silhouette. Red, black and white, the collection utilizes a bold color palette and each item includes both Vogue's trademark logo and PUMA's iconic cat.
The collaboration takes an elevated take on sportswear by creating timeless athleisure pieces. Said pieces include hoodies, sports bras, jackets, shorts, leggings and graphic tees—with many of them crafted with the use of recycled fibers. The collaboration included two colorway options of PUMA Black or Fiery Red—a couple of items offering an additional PUMA White—and each color option staying consistent to the bold hues of the color palette. The combination of the two very different aesthetics of PUMA and Vogue resulted in a fresh take on athletic wear.
"Since 1892, Vogue has stood as the timeless epitome of fashion – depicting the trends of the past and present, and shaping those of the future," said Heiko Desens, PUMA's Global Creative Director, in a statement. "PUMA x VOGUE includes daring pieces that feature allover prints and bold branding for today's sport-fashion mavens."
The collaboration has announced the release of the second drop to be this winter. The collection is currently available to shop on PUMA's website.
Up Next, Ralph Lauren Is Yet Again The Official Outfitter For The US Open