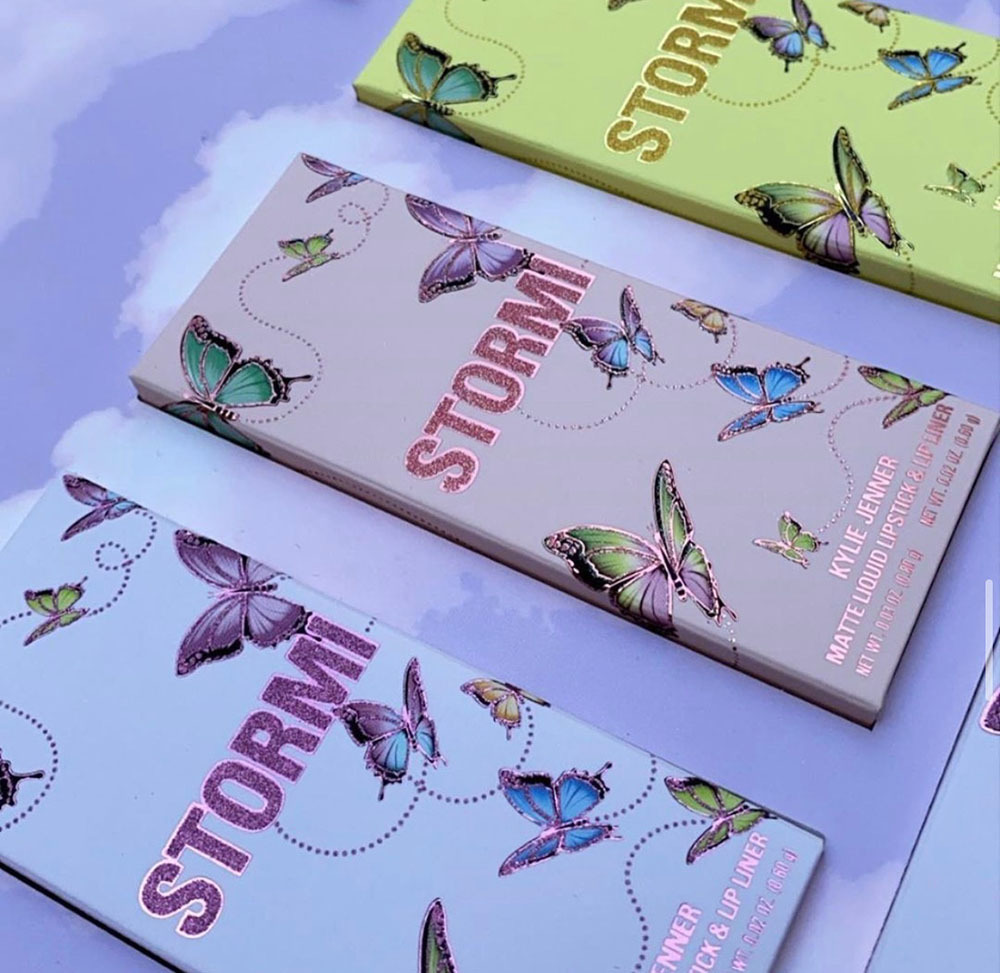 Kylie Jenner Has Announced The Stormi Collection Over The Weekend, It's Too Cute!
Can you feel the butterflies too?
As if we didn't already feel jealous of Stormi Webster's life. Her mom is Kylie Jenner, she's already building a dope sneaker collection, she can snowboard at less than two years old. Oh and did we mention Kylie Jenner is her mom.
To add to her long list of achievements in her short life is a makeup collection with Kylie Cosmetics, The Stormi Collection. Known for promoting her products on Instagram, Kylie gave fans a sneak peek of the collection of her stories over the weekend. Kylie described the collection as her most "special collection to date." Most likely because it is dedicated to her mini-me (and all the products are mini! Too cute!)
The butterfly has been significant for Stormi right through Kylie's pregnancy with many fans even thinking she would name the baby girl "Butterfly". This continues as the packaging is lavender covered in, you guessed it, butterflies.
Included in the collection is an eyeshadow palette, in signature Kylie Cosmetics style with a nine shade grid. Three lip kits, a blush and a six mini high gloss collection. The Kylie x Stormi collection puts the tot front and centre with the names of the products relating to her. The sweetest, an eyeshadow names 4:43– the time of Stormi's birth.
Now we know that the Kylie Cosmetics launches sell out EVERY. SINGLE. TIME. The Stormi Collection will be available on February 1st (Stormi's birthday) at KylieCosmetics.com
Next Up, Bless Your Makeup Bag With The New Kylie Cosmetics Anniversary Products