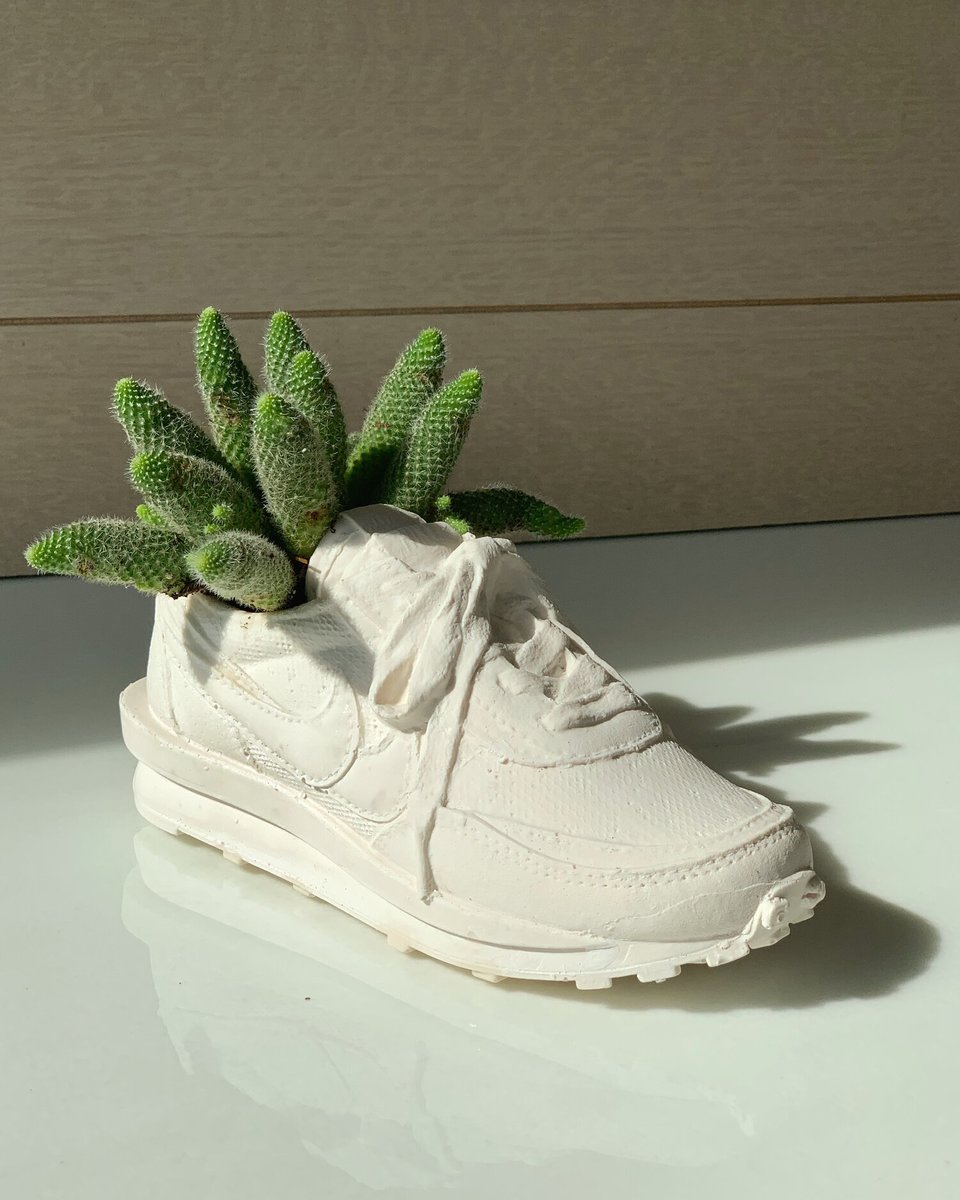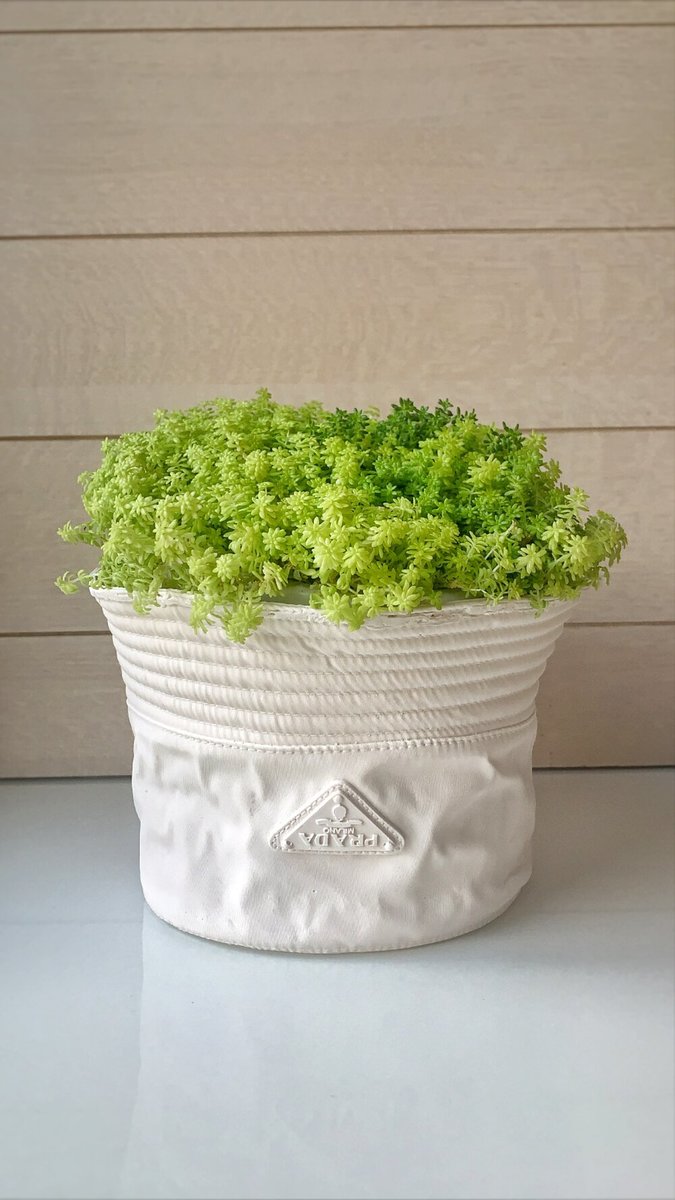 Deck Out Your Plant Babies With Bodega Rose's Prada And Nike X Sacai Ceramic Pots
Just because we all look crusty right now doesn't mean our plants have to.
Bodega Rose has just dropped two new ceramic plant pots every streetwear enthusiast needs in their life. After designing vases inspired by the Maison Margiela Tabi and the Louis V Mini Speedy, the brand introduces the ceramic Prada bucket hat and Nike x Sacai LDV Waffle pot.
Handmade in Japan and constructed out of jesemite, the exact replicas of the products combine foliage and fashion in the most beautiful way. The upside-down bucket hat is designed to act as a vase or hold a potted plant, while the smaller Waffle design is better suited to succulents or cacti.
Both planters are currently sold out on Bodega Rose's webstore, but expect a restock very soon… Don't sleep!
Next Up, Discover The Badass And Empowering Ceramics Of Female Alchemy