Dakota Jones Call Back to the 90s with New Single
The NYC band is bringing retro funk R&B back.
Brooklyn-based R&B band Dakota Jones proves the classics will never go out of style. For those who missed out on the era of mood rings and bucket hats, their new nostalgic single is worth the listen. "'Dissent'N'Gin" is a gritty, yet smooth turn from the band, delving into classic R&B with layers of 90s rap and hip-hop. The band's new single is helmed by lead singer Tristan Carter-Jones, whose silky vocals are mixed with her effortlessly-cool rapping.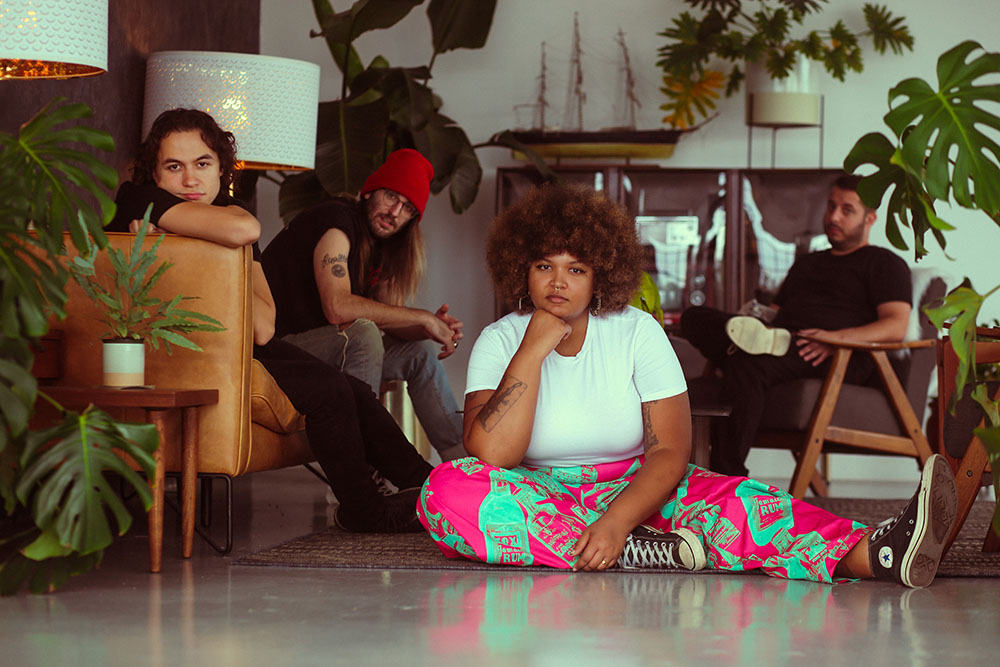 "'Dissent'N'Gin' is a jewelry heist in all black leather, and it goes off without a hitch," says the band.
Backed by Steve Ross's kicking drum and Scott Jet Kramp's gritty bass, the track tells the timelessly toxic tale of alcohol-fueled passion. Guitarist Eddy Marshall rounds-off the track, who drives its catchy, ageless hook home. The guitar riffs sound like they could be pulled from a James Bond soundtrack, upping the stakes in a song about bad decisions. The four-piece ensemble achieves many things at once on the track, but the group's magnetic charisma makes "Dissent'N'Gin" sound like an old hip-hop classic.
"The first time's the best time, that's why it's free." sings Carter-Jones in lush alto-tones to kick off the track.
Their previous single, "Sugar Pie," is a sultry, bluesy slow jam about the simple pleasures of finding love. The single has caught the attention of Billboard, with the platform singing its praises in its "Queer Jams of the Week" lineup.
Dakota Jones is an act that demands a live performance. Luckily, the NYC group has done just that, touring around their hometown and the American east coast. Making waves in the New York music scene, Dakota Jones' summer tour saw the band at multiple venues across the sleepless city. The band will perform at the Brooklyn Bowl on March 16th.
Up next, Five Ways To Wear a Bodysuit